We're big believers in meal planning. Not only does it make dinnertime a lot easier, it's a great way to stick to a budget too. Whether you're new to vegetarianism or you're just looking for some new meal ideas, our meatless meal plans can help!
Each week, we post a printable vegetarian meal plan for 4 with 5 weeknight dinner ideas and a shopping list for all the ingredients. And the best part? They're free!
If you're not sure where to start, go grab my free 5-Day Vegetarian Meal Plan, which will also get you subscribed to all my best recipes, tips, and freebies!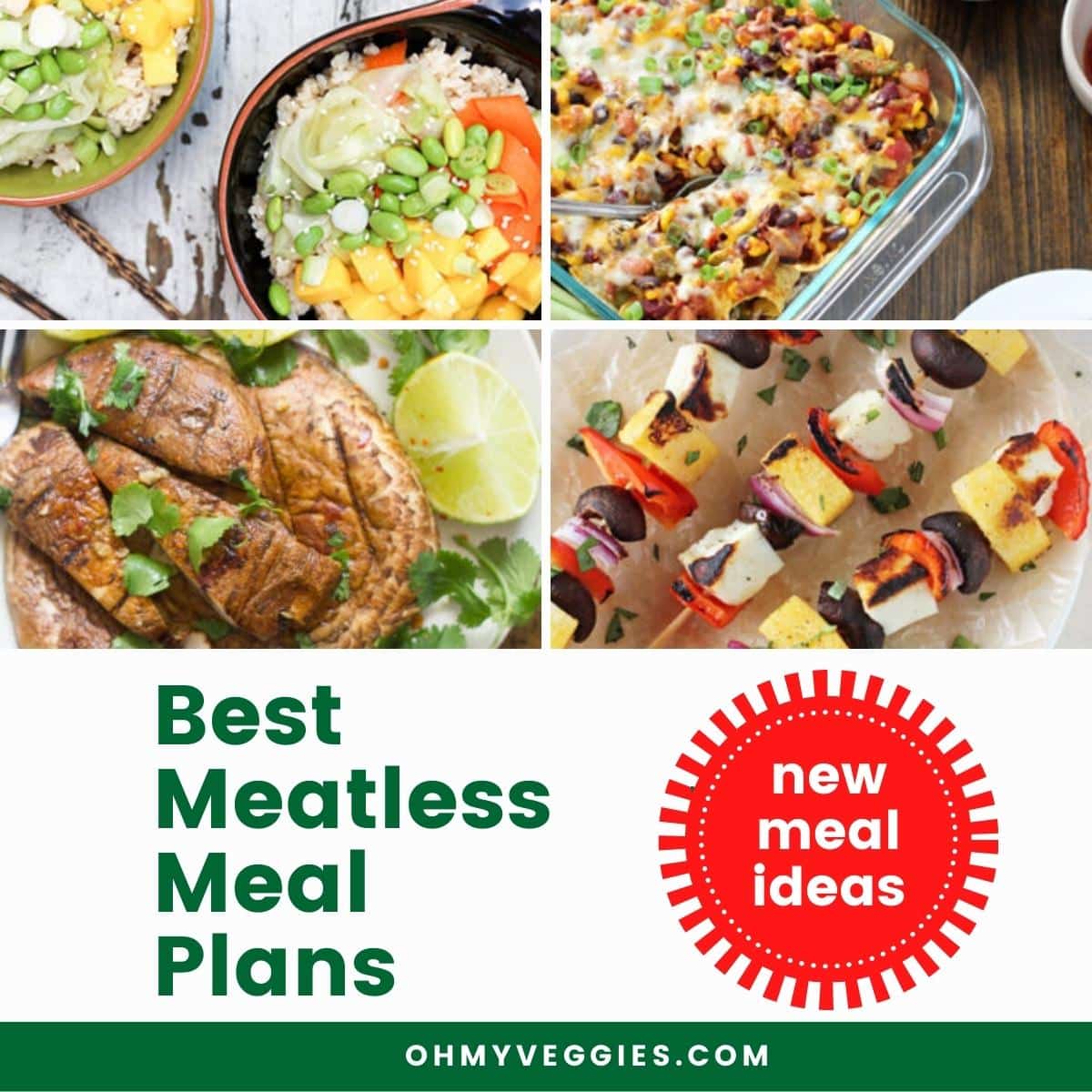 If you're on your way to a more plant based lifestyle, be sure to check out our Veggie Kickstart Kit. It's packed with easy and tasty vegetarian dinners, effortless packable lunches, and easy grab-and-go breakfasts. And they're so good - you'll never miss the meat again!
150+ Free Vegetarian Meal Plans
More Vegetarian Meal Planning Resources
If you found these vegetarian meal plans helpful, be sure to check out these other great resources: