Our weekly vegetarian meal plans are 5-day menus that serve a family of 4 — or less if you don't mind leftovers! Click on each of the meal links below to get printable recipes.
Here's this week's meatless meal plan:
Monday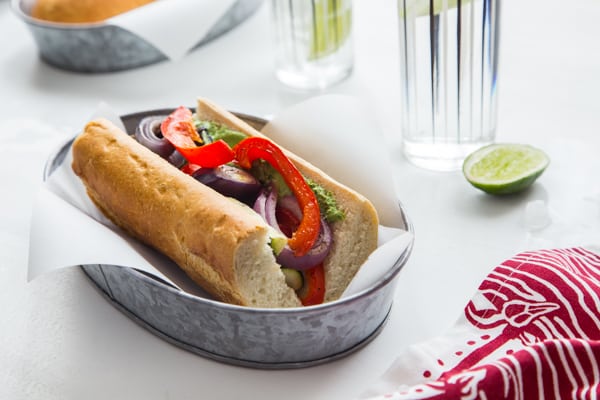 Roasted Vegetable Sandwiches with Creamy Chimichurri Spread // Fresh chimichurri perfectly complements zucchini, mushrooms and red peppers in these super-easy sandwiches.
Tuesday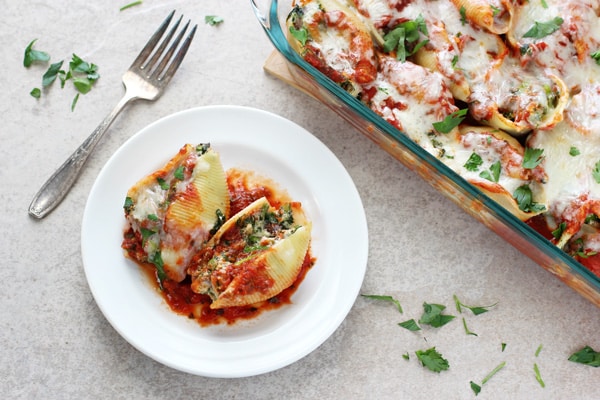 Asparagus Stuffed Shells // These creamy veggie-filled pasta shells take some prep, so feel free to assemble these on Sunday night, keep covered in the fridge and bake on Tuesday evening. You could also serve leftovers with Thursday's salad.
Wednesday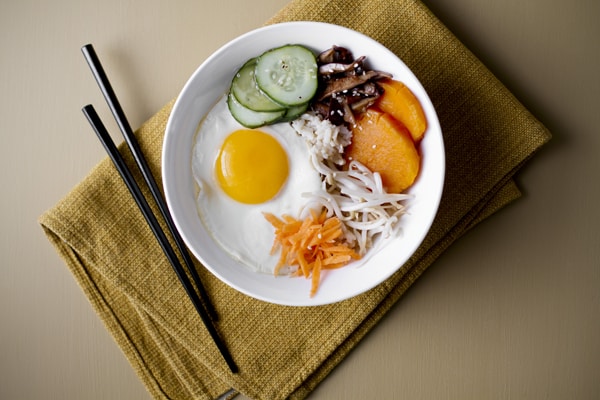 Sweet Potato Bibimbap // Resist heading out for Asian food and recreate this meatless version of a restaurant fave—with shiitakes and sweet potato—at home instead.
Thursday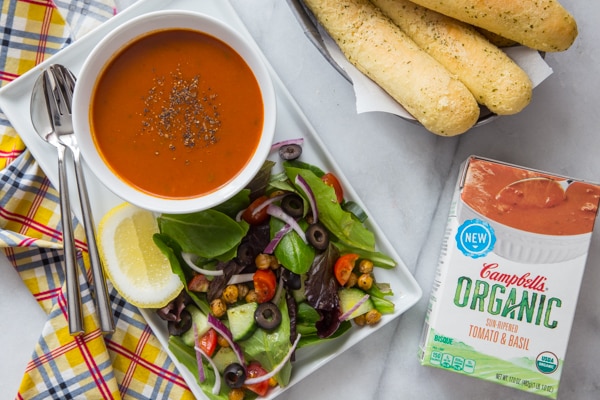 Italian Salad with Crispy Herb-Roasted Chickpeas //  Chickpeas add protein and elevate this simple salad to main-dish status, adding bread and/or a cup of soup (or leftover shells from Tuesday) if you like. This recipe makes 4 to 6 servings, so double the recipe it if it's going to be the star of the meal.
Friday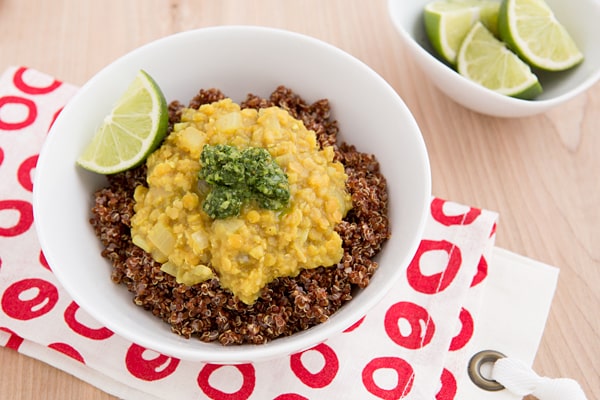 Curried Red Lentil and Quinoa Bowls with Cilantro-Mint Chutney // Quinoa bowls are just about the easiest dinner ever, and this one is topped with perfectly spiced lentils and a refreshing chutney.
Tips For This Week's Plan
You can use chimichurri on just about everything! Put it on eggs, spread it on bread or dip raw veggies in it.
The asparagus-filled shells freeze well, so pop any extras in the freezer for lunches or quick dinners—and remember, you can assemble them Sunday night and bake on Tuesday evening
Customize the bibimbap however you like: add pickled veggies, hot sauce, more ginger, bean sprouts and/or kimchi—whatever's in the fridge!
If you don't feel up to making Friday's chutney, make sure to pick up a jar when you shop
Use your favorite vinaigrette for Thursday's salad if you don't want to make it; make sure to pick up bread or soup if you'd like to serve that with it. You could also serve leftover shells from Tuesday.