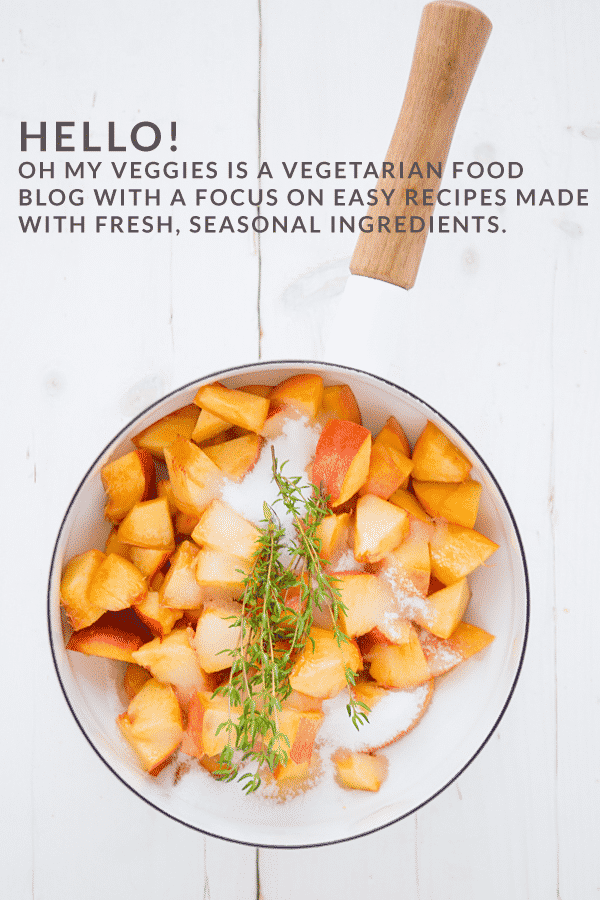 About the Author | Work with Oh My Veggies
Welcome to Oh My Veggies! Oh My Veggies is a vegetarian food blog with a focus on easy recipes made with fresh, seasonal ingredients.
We don't do fussy, we don't do complicated—our goal is to share delicious meal ideas that anyone can make, from novice cooks to experienced foodies.
We're home cooks just like you and we know that no one wants to spend all day in the kitchen, because we don't either!
Oh My Veggies isn't about the politics of vegetarianism, it's just about cooking. It doesn't matter why you're here, the point is that you are here and we're glad about that!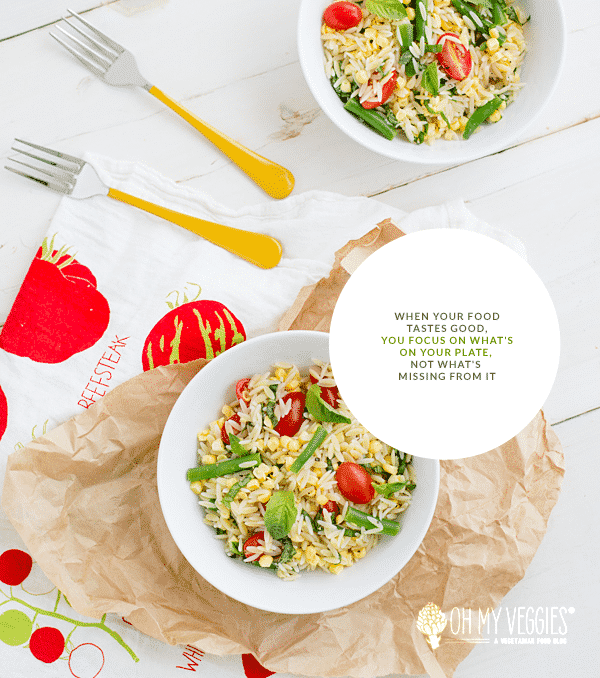 About the Author
Nicole is a 25+ year vegetarian, and the cook behind Oh My Veggies, where we share an endless supply of vegetarian and vegan recipes that are sure to make every day delicious!
She is also the author of the popular cookbook, Weeknight One-Pot Vegan Cooking, and the creator of the Veggie Kickstart Kit, an easy week four week plan to help you get started with vegetarian cooking.
Her recipes have been featured by media such as Buzzfeed, The Guardian, Huffington Post, iHeart Media, Good Housekeeping, Delish, Healthline, People and Country Living. And she even had the honor of cooking on live TV with Channel 8!
In addition to running a successful digital media company, Nicole is a wife and the mom of a busy eight-year old boy. She's a major animal lover. And an avid traveler and photographer (read about her travels on Wandertooth)!
You can find more of her recipes at Veg Kitchen (100% vegan food blog), All She Cooks (omnivorous creations), Step Away from the Carbs (for the low-carbers out there), or Midlife Rambler (a lifestyle site for women over 40)!
Work With Oh My Veggies
Nicole recently retired from her brand marketing career, to focus on her family and growing business. (Check out her resume on LinkedIn.)
She has over 15+ years of marketing experience, managing some of the largest consumer brands in the US. She loves partnering with brands, and working to bring their messages to life for her audience.
Oh My Veggies has a reach over 1.6MM+ readers across our website and social media properties. We offer sponsored content campaigns, social media promotions, custom recipe development, and food and product photography.
If you would like to receive a media kit and learn more about working with Oh My Veggies, please reach out to Nicole at [email protected].