Our vegan meal plans are 5-day menus that serve a family of 4 — or less if you don't mind leftovers! Click on each of the meal links below to get printable recipes, then print the meal plan and shopping list at the bottom of this post.
Here's this week's vegan meal plan:
Monday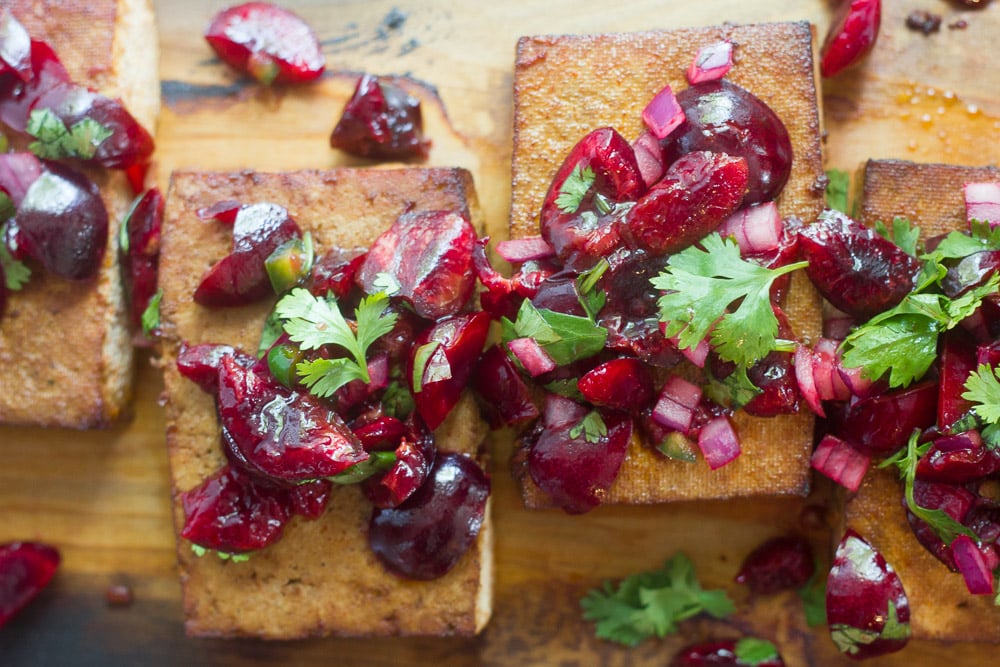 Cedar Plank Grilled Tofu with Cherry Salsa // These marinated tofu slabs are grilled on cedar planks to infuse them with savory flavor.
Tuesday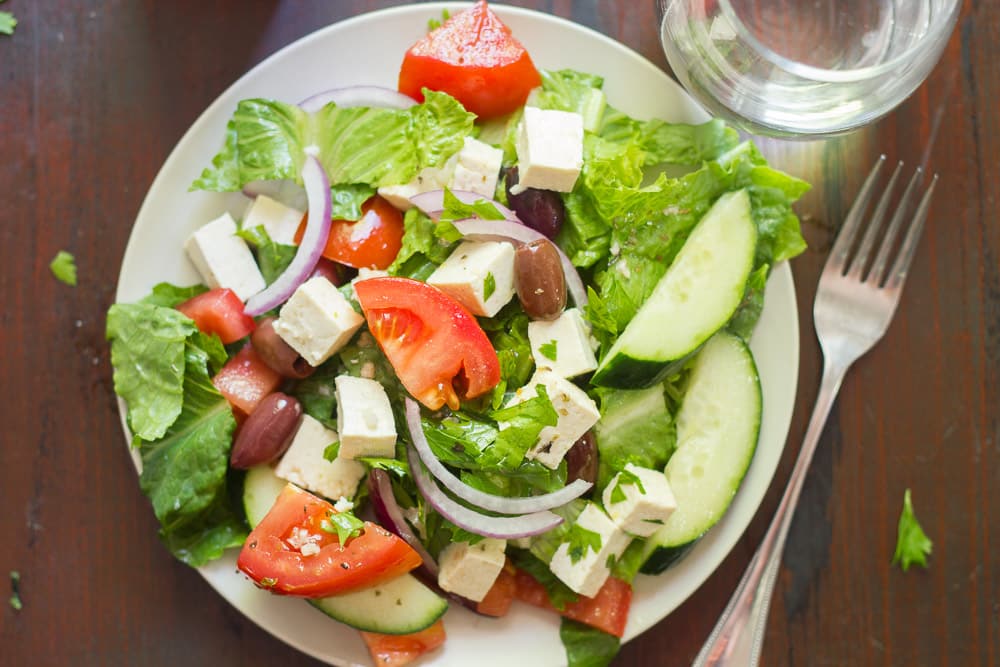 Vegan Greek Salad with Tofu Feta // Vegan feta cheese is super easy to make out of tofu, and goes perfectly with crisp greens, juicy tomatoes, and Kalamata olives in this vegan Greek salad.
Wednesday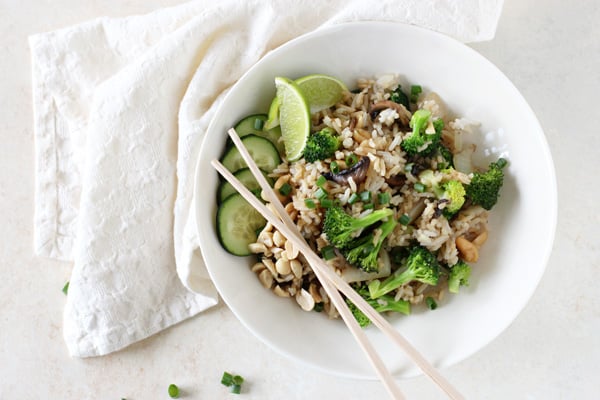 Thai Fried Rice with Broccoli and Mushrooms // This easy fried rice is packed with veggies and perfect for a summer dinner.
Thursday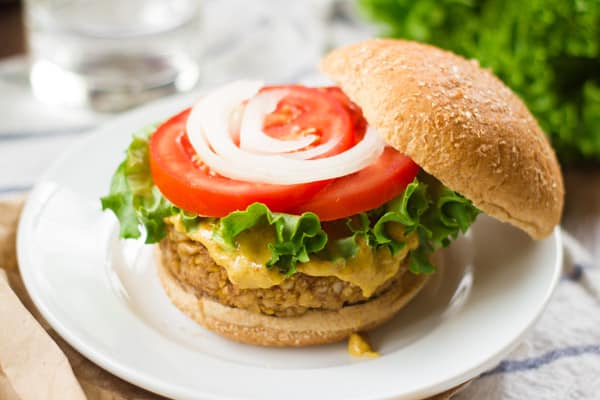 Walnut Chickpea Burgers // The secret to super sturdy veggie burgers with amazing texture? Walnuts!
Friday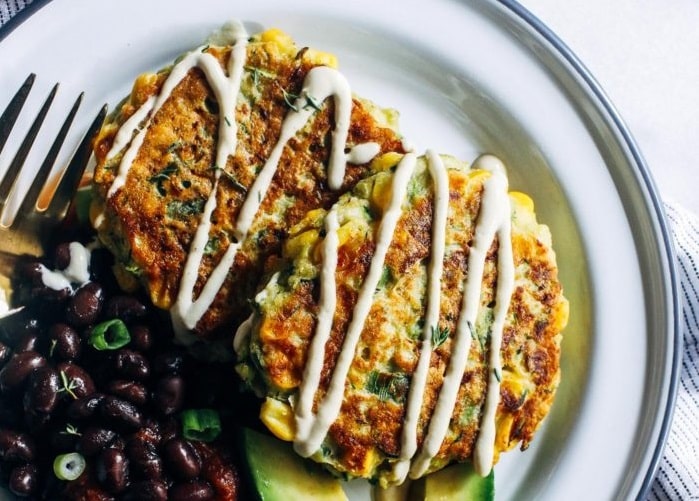 Healthy Zucchini Corn Fritters // These easy fritters are a great way to enjoy two of everyone's favorite summer veggies.
Printable Meal Plan & Shopping List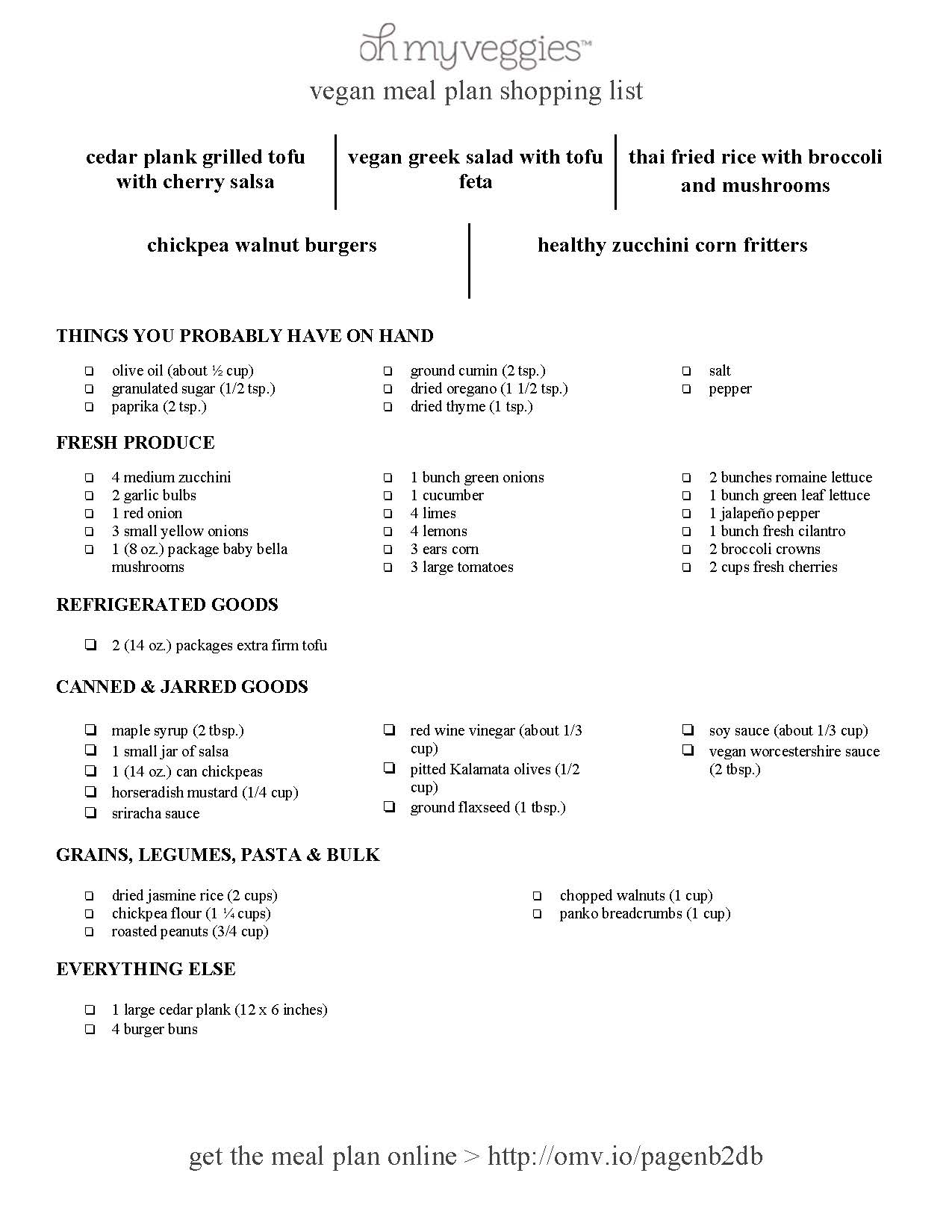 Tips for This Week's Vegan Meal Plan
A side salad would be a great accompaniment to Friday's fritters, so add some greens and your favorite salad veggies to the list if you'd like.
Monday's grilled tofu is the only recipe that calls for cilantro, so you'll probably have some extra. Sprinkle it on Wednesday's fried rice or Friday's fritters if you'd like.
Save time on Tuesday by prepping the tofu feta in advance.
Wednesday's fried rice recipe works best with rice that's a day or two old, so try to remember to cook it ahead of time.
Friday's fritters can be served with a number of toppings. We added jarred salsa to the list, but feel to switch it up with your favorites.
Click here for a printable version of this week's vegan plan and shopping list.
Find more dinner ideas from our Meatless Meal Plan archives.