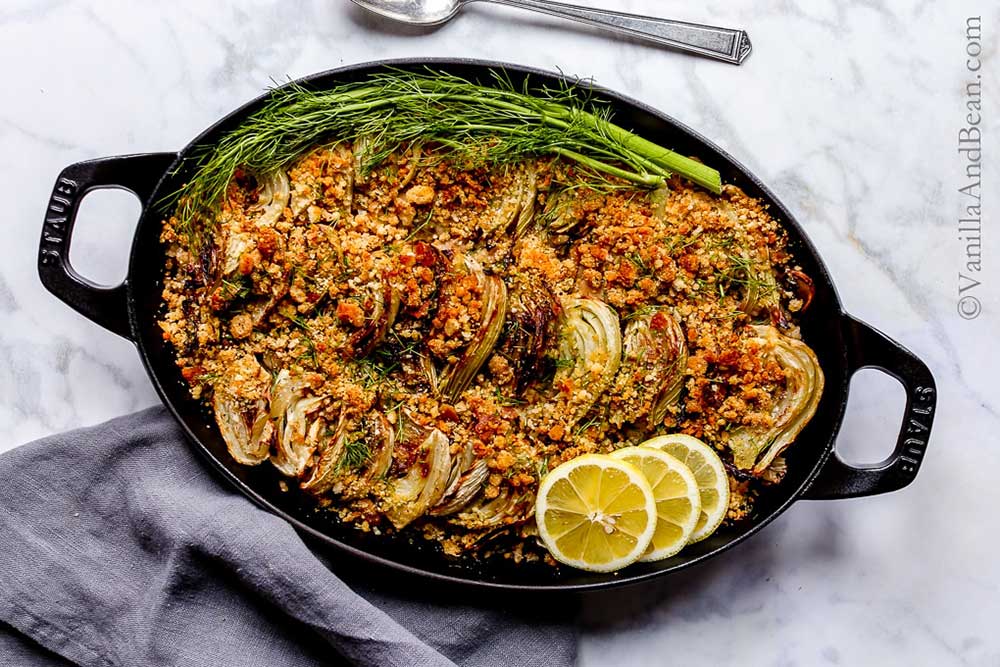 As we enjoy the last days of summer and look forward to fall, there's no time like the present to celebrate the best of each season. Whether it's a bounty of summer produce or earthy autumn vegetables, a casserole is a delicious way to get dinner on the table. From fresh tomatoes and zucchini to roasted fennel and butternut squash, here are 17 of the best vegetarian casseroles to take you from summer to fall.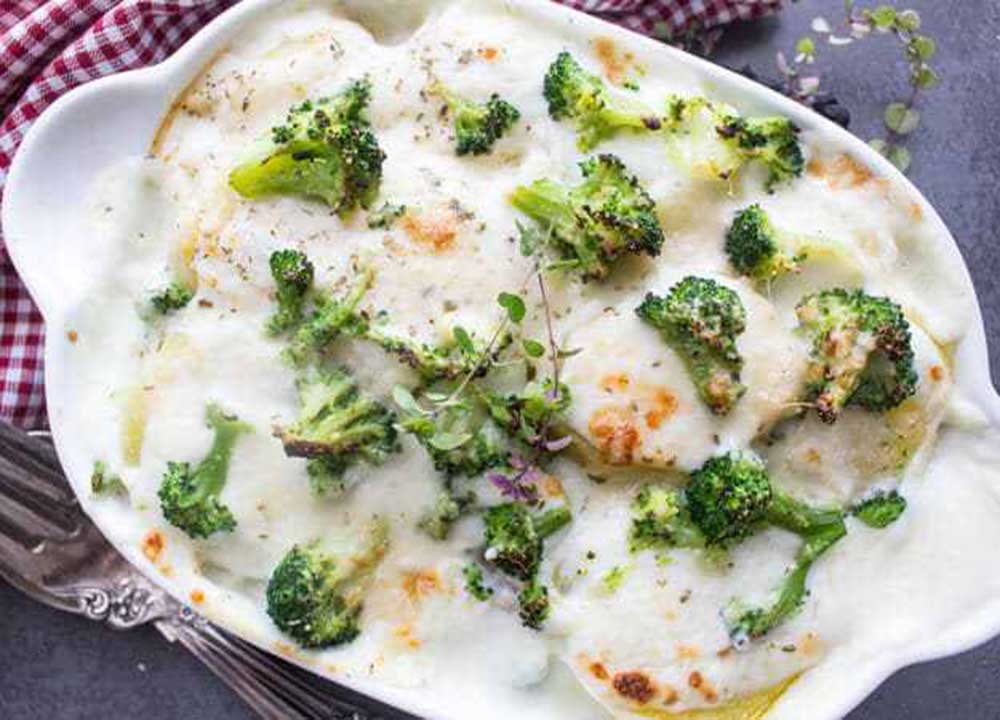 Creamy Broccoli Potato Casserole // Fresh broccoli and potatoes baked together in a creamy white sauce make this casserole from An Italian in My Kitchen a delicious side dish for all seasons.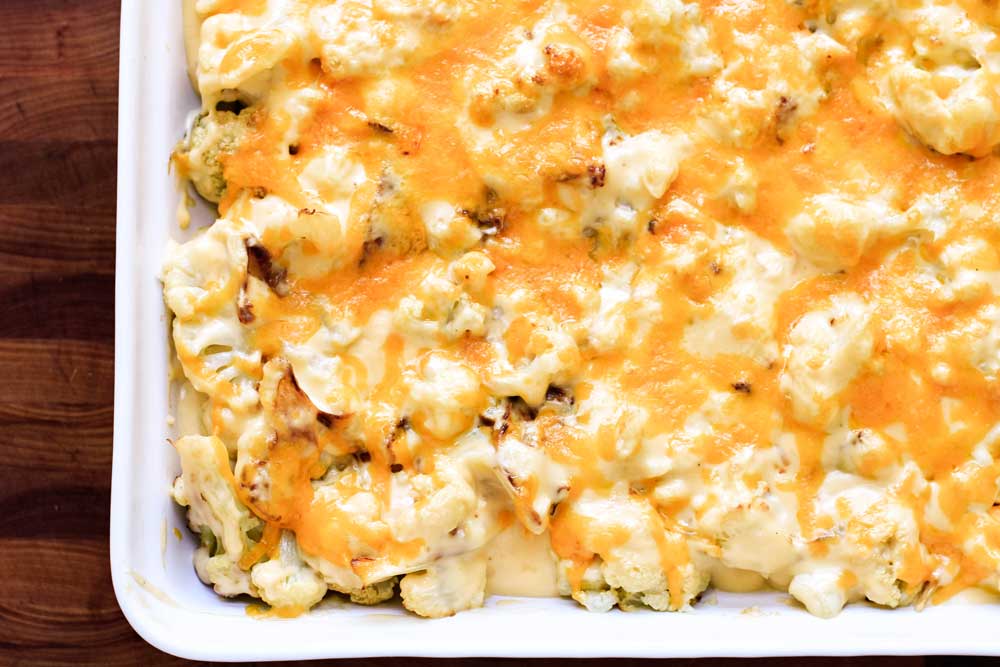 Roasted Cauliflower Gratin // Learn how to make a classic bechamel sauce from Girl Gone Gourmet and use it to make this rich and creamy roasted cauliflower gratin.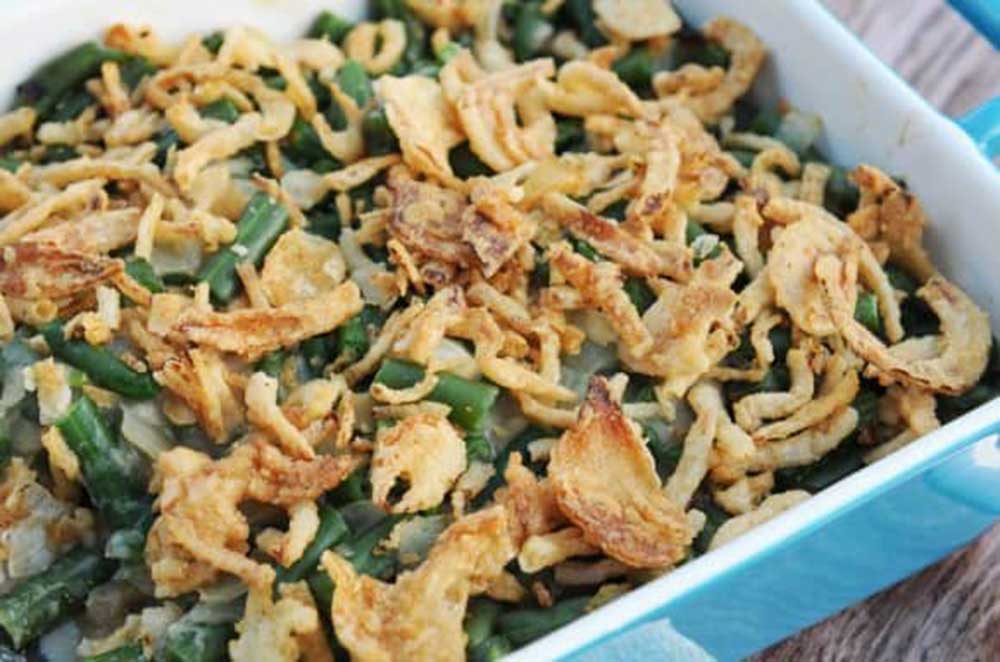 Green Bean Casserole // For many, no holiday table is complete without green bean casserole. This version, from Fried Dandelions, uses simple ingredients with no soup cans in sight!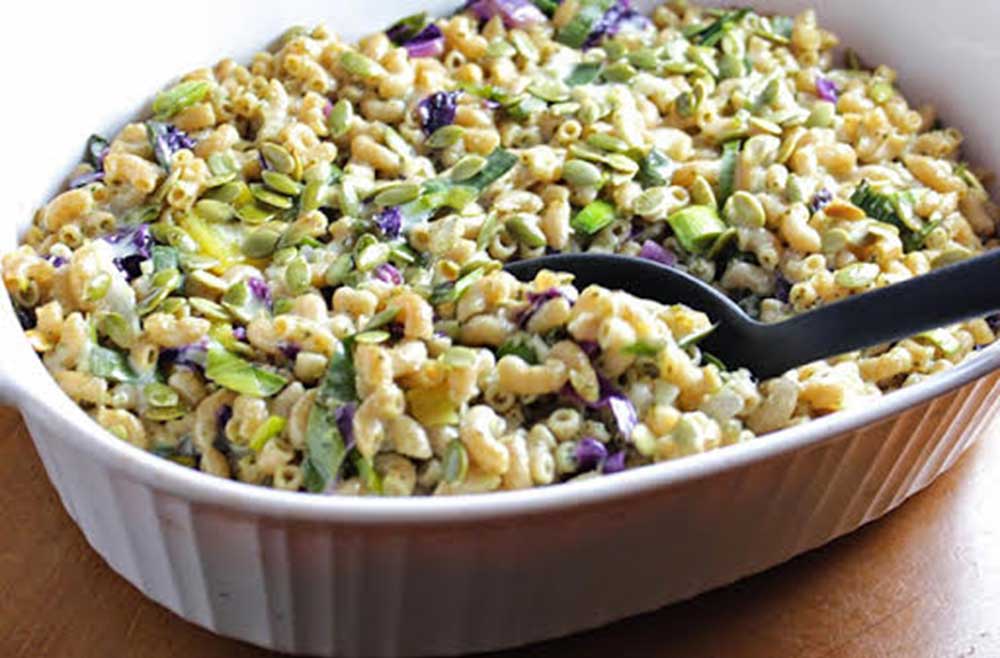 Veggie Mac and Cheese Casserole // This macaroni and cheese from Cooking Chat is a cozy casserole with a summer twist thanks to some basil pesto and fresh veggies.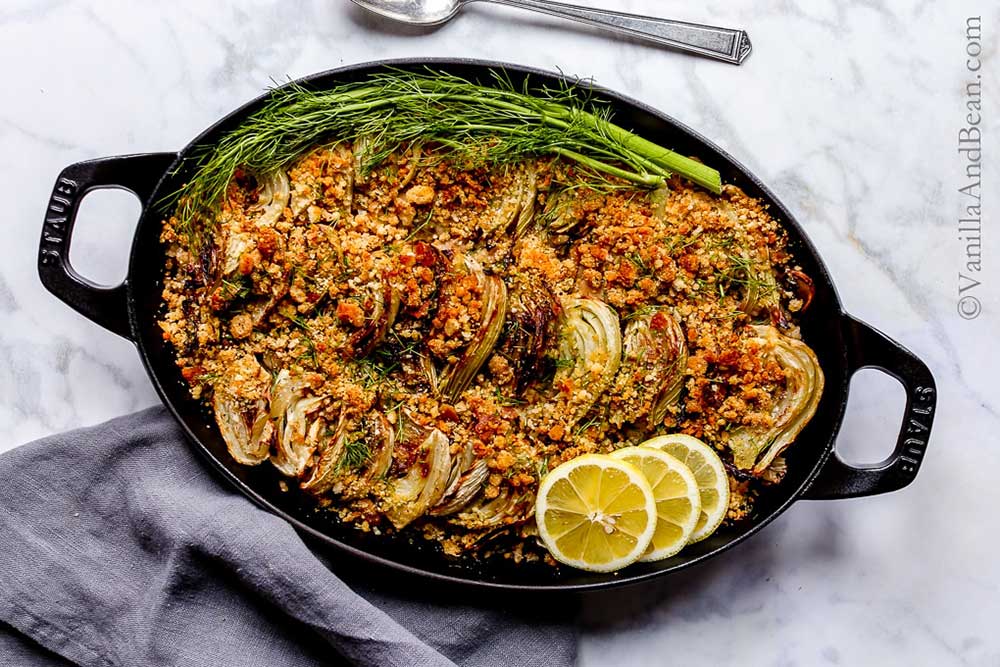 Roasted Fennel, Mushroom and White Bean Brown Rice Gratin // Brown rice, mushrooms, white beans, and roasted fennel topped with crispy bread crumbs baked together with nutty gruyere cheese. Everything you need for dinner is in this cozy casserole from Vanilla and Bean.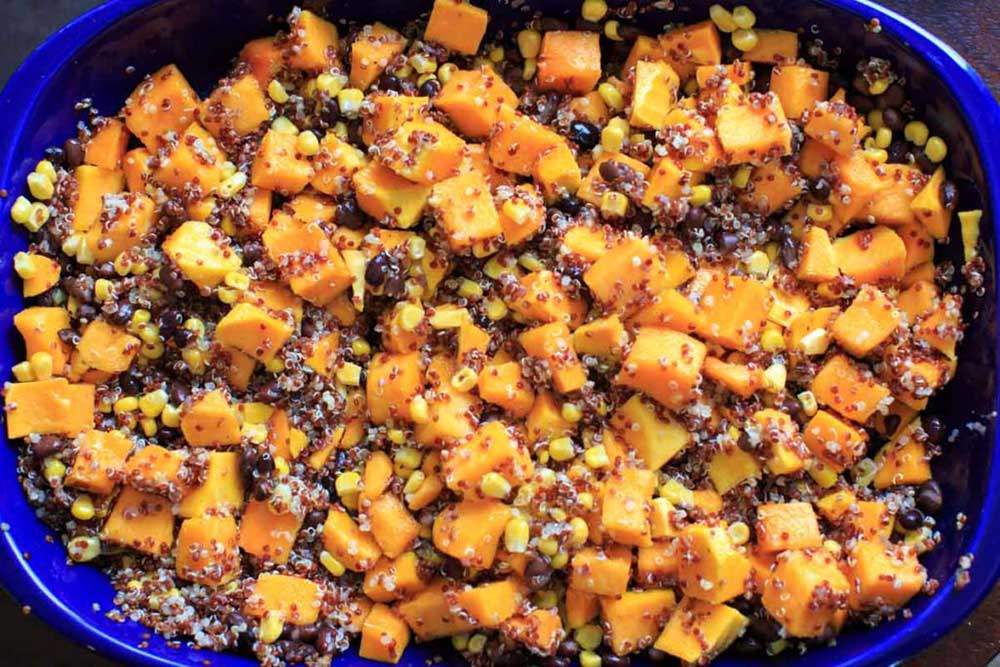 Butternut Squash Quinoa Casserole // From Trial and Eater: Quinoa and butternut squash get a Southwest make-over with some black beans, corn, fresh lime and a little heat.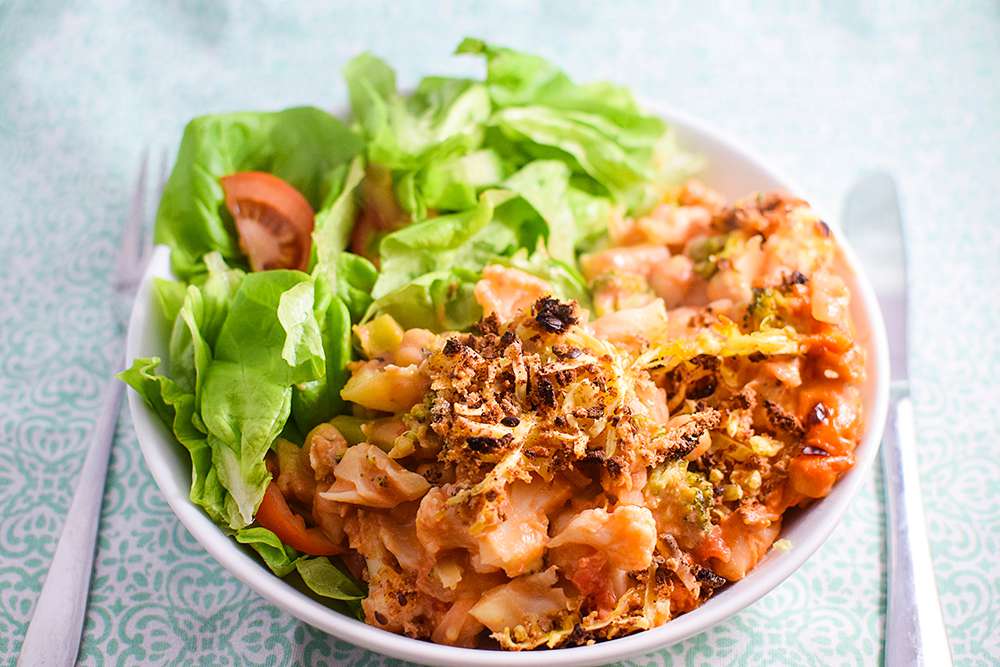 Healthy Chickpea & Cauliflower Casserole // Clocking in at just under 300 calories per serving this chickpea and cauliflower casserole from Made by Luci masquerades as a decadent casserole, but is full of healthy ingredients.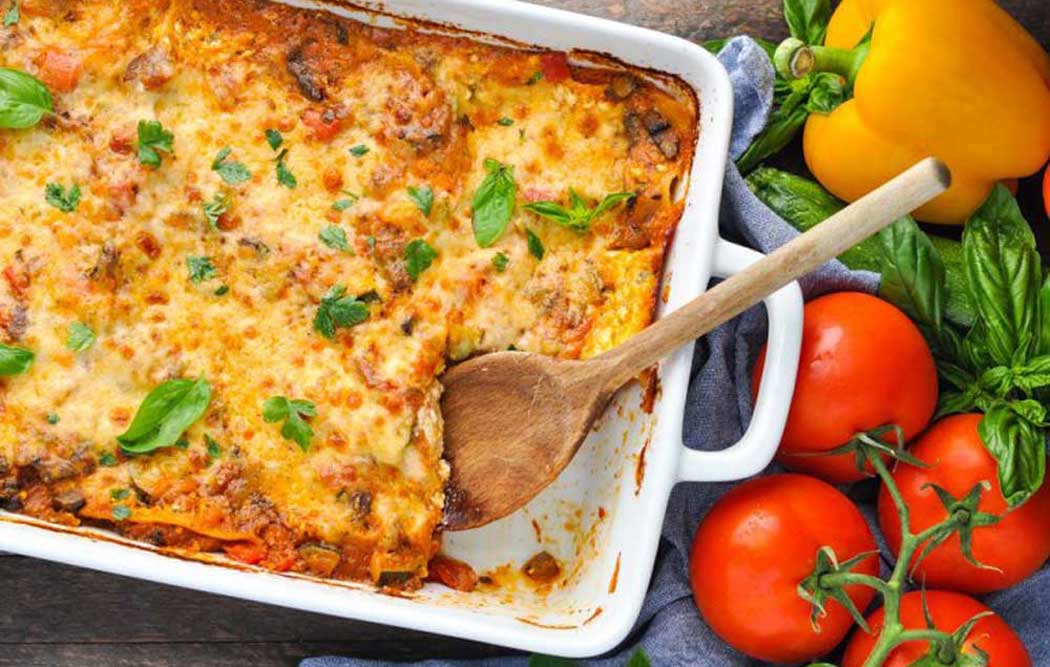 Quick and Easy Vegetable Lasagna // What better way to celebrate summer produce than with pasta and cheese? This lasagna from The Seasoned Mom with summer squash, peppers, and lots of fresh herbs is a lighter take on the classic.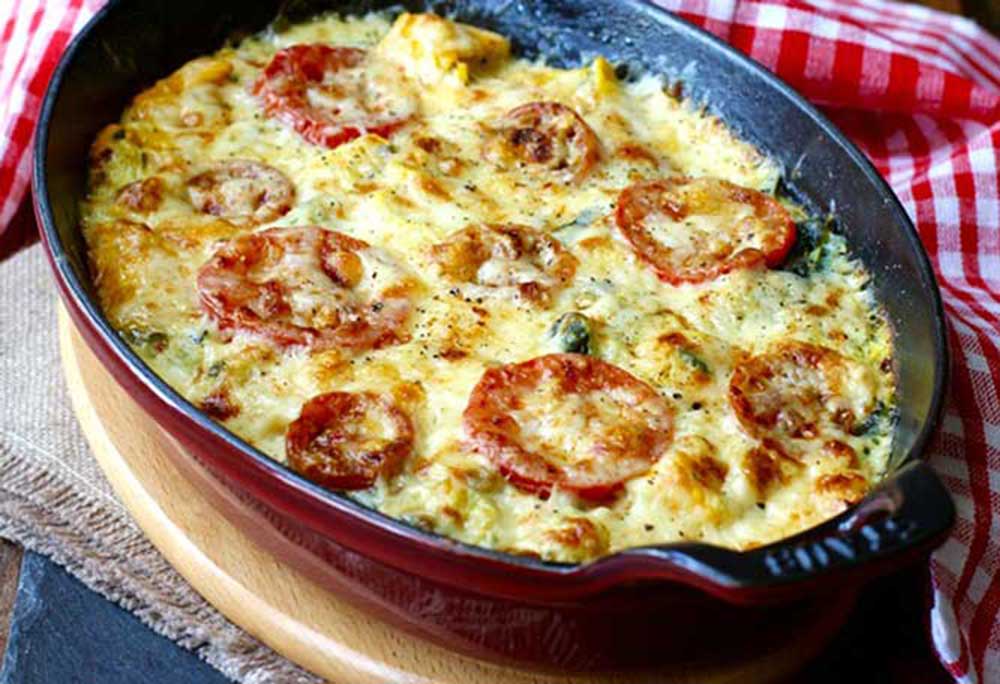 Zucchini Tomato Gratin // And if you want more summer, this gratin from Karen's Kitchen Stories is a delicious way to use up the all the fresh zucchini and farm-fresh tomatoes.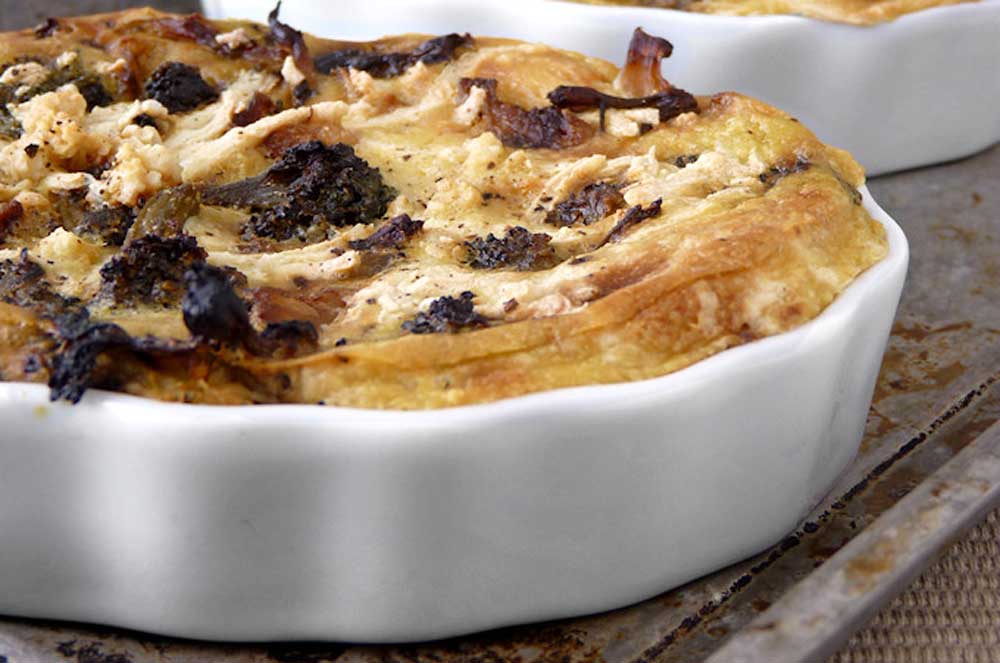 Broccoli and Cauliflower Mini Casseroles // Who says a casserole has to feed an army? Use smaller ramekins and make these broccoli and cauliflower mini casseroles from Wing It Vegan and you can have little cozy casseroles for two.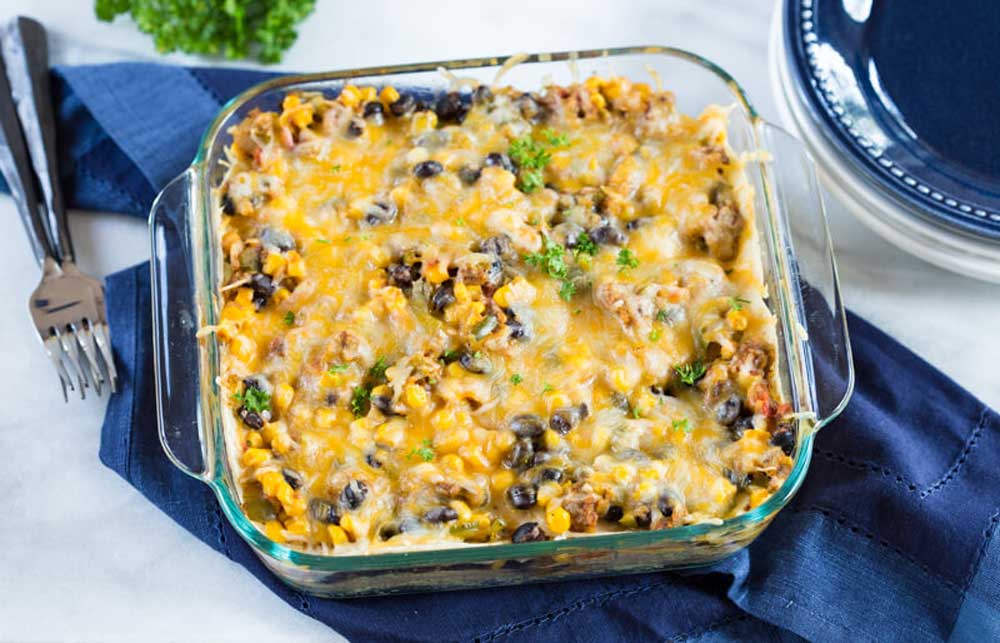 Vegetarian Tortilla Casserole // Short on time? Make this tortilla casserole from Love and Zest ahead of time for a stress-free dinner.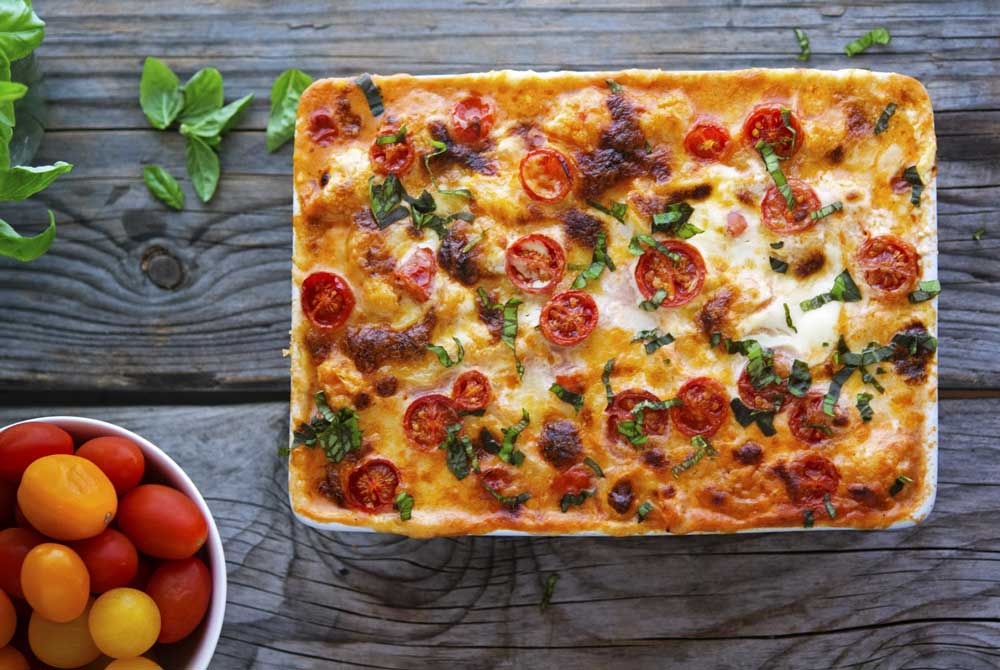 Creamy Caprese Cauliflower Casserole // What happens if you take a traditional Caprese salad, add some cauliflower and bake it all together? You get this beautiful casserole full of fresh flavor from The Iron You.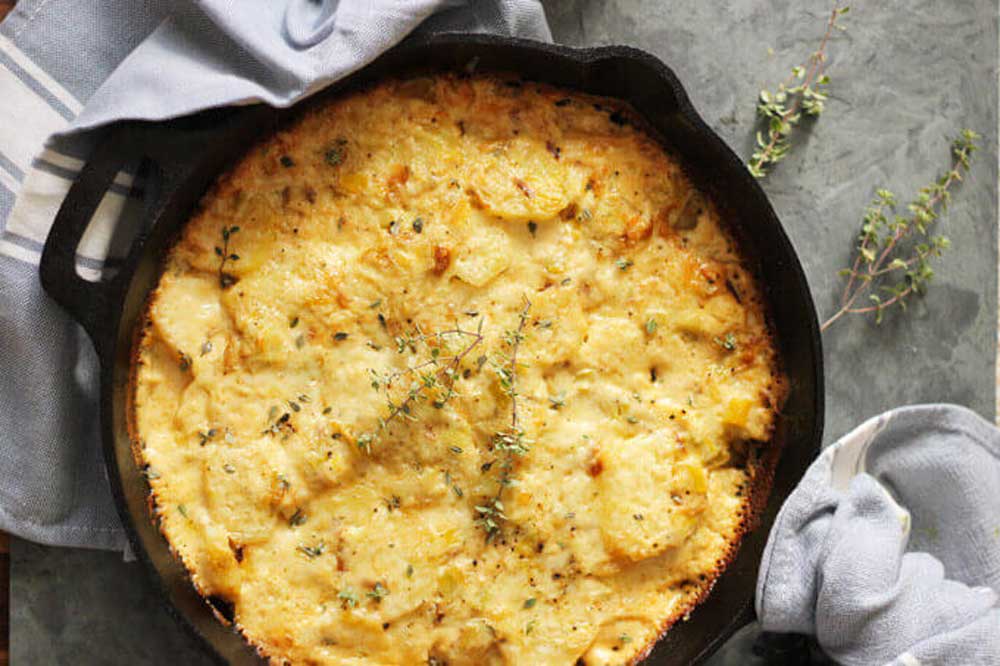 Potato Leek Casserole //Bring a little bit of France into the kitchen and make this Potato Leek Casserole from Innocent Delight.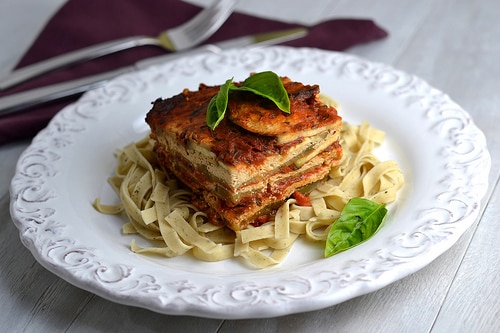 Italian Eggplant Casserole with Cashew-Tofu Ricotta // This is my healthy, gluten-free substitute for eggplant parmigiana. Not frying the eggplant saves time and calories, and both of those can be at a premium.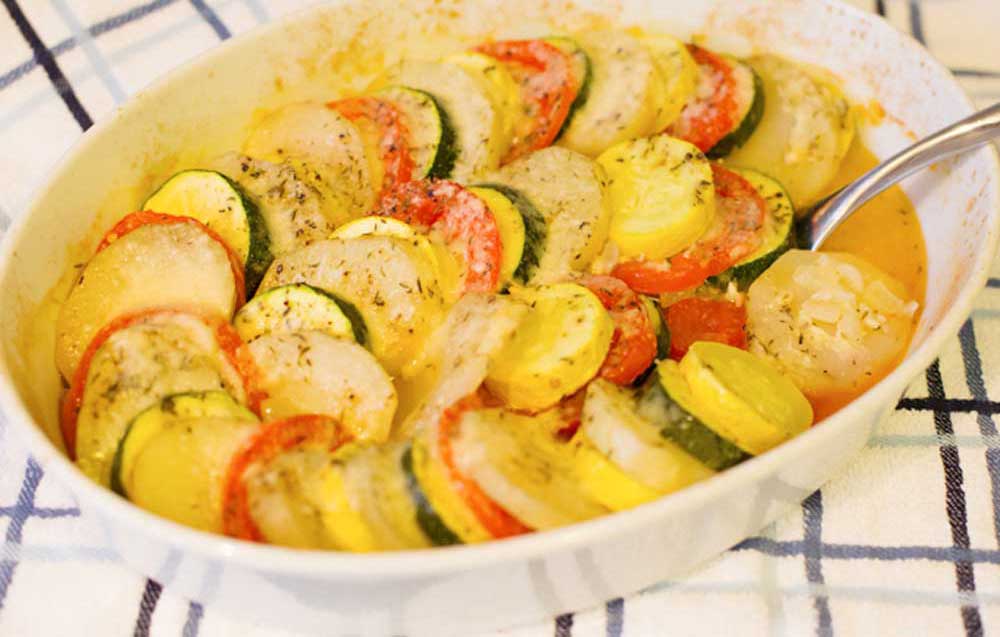 Potato Tomato Squash Bake // Potatoes, squash, and tomatoes topped with parmesan cheese. This simple casserole from Joy In Every Season is a beautiful summer side dish.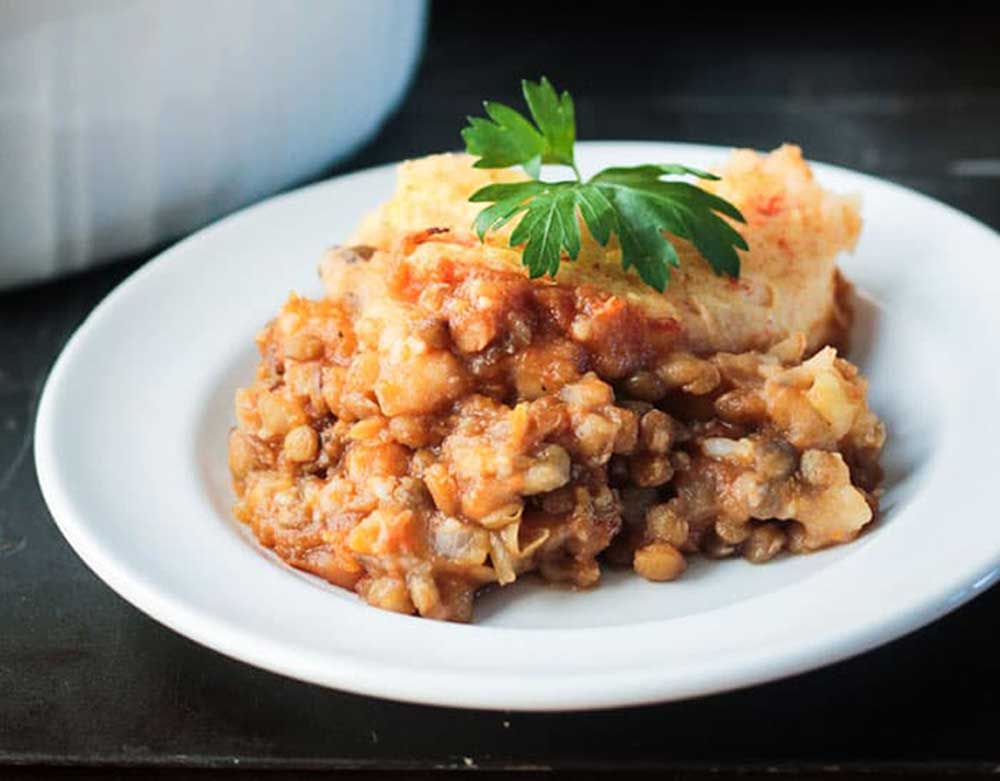 Lentil Vegetarian Cottage Pie // This cottage pie from Veggie Inspired is veggie-twist on a classic comfort food favorite.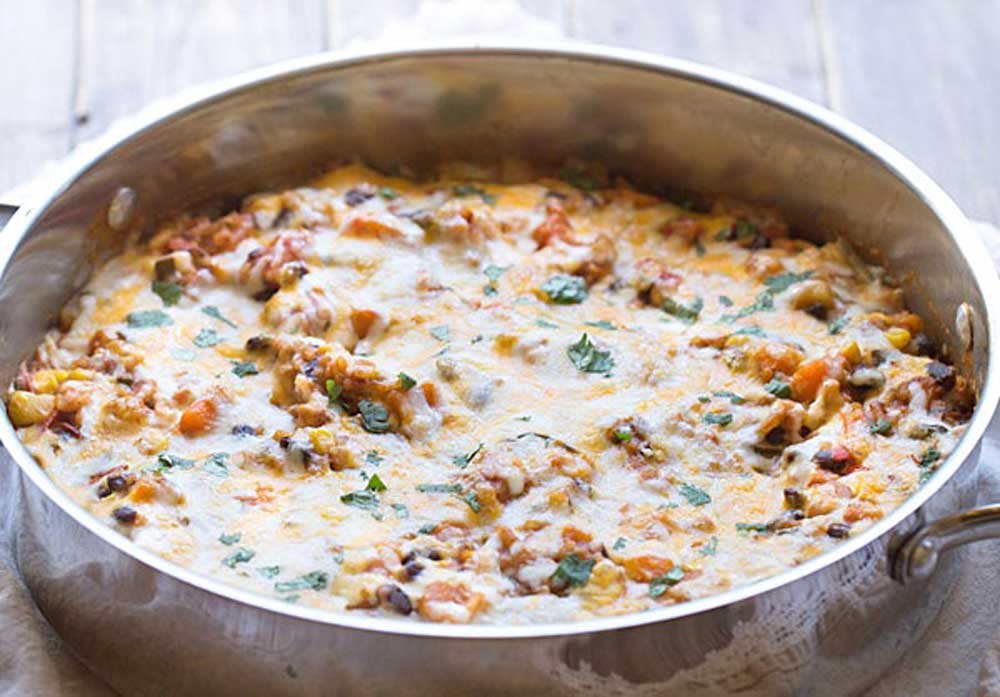 Sweet Potato Enchiladas Skillet Casserole // Forget all the fuss in making enchiladas! This sweet potato enchiladas skillet casserole from This Gal Cooks has everything you love about enchiladas, but it all comes together in one skillet.