Our weekly vegetarian meal plans are 5-day menus that serve a family of 4 — or less if you don't mind leftovers! Click on each of the meal links below to get printable recipes.
Here's this week's meatless meal plan:
Monday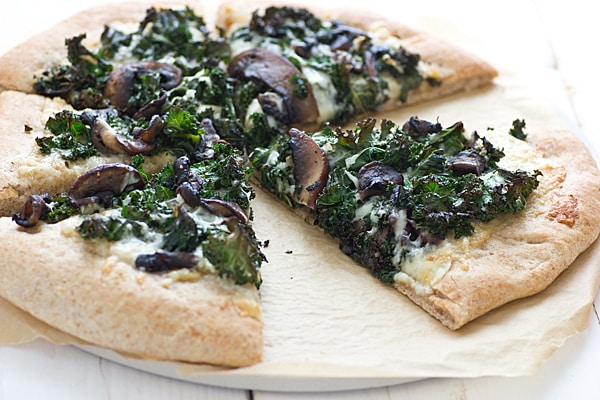 Portabella & Kale Pizza with Roasted Garlic Sauce // Resist the delivery temptation and opt for this super-easy garlicky pizza with kale and portabellas.
Tuesday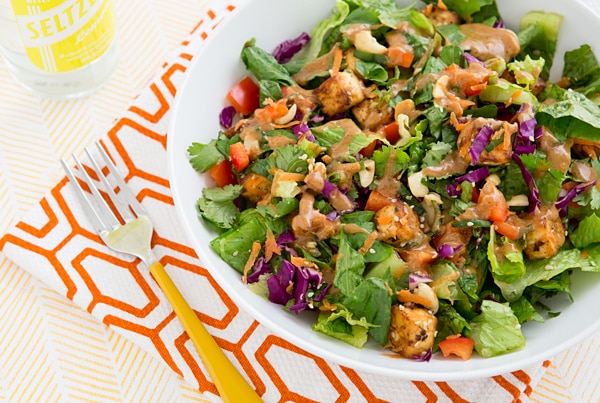 Chopped Power Salad with Baked Tofu and Almond-Miso Dressing // Power up for the rest of the week with this hearty, protein-packed salad. If you have leftovers, store the greens separately from the nuts, seeds and tofu and mix everything together right before you eat.
Wednesday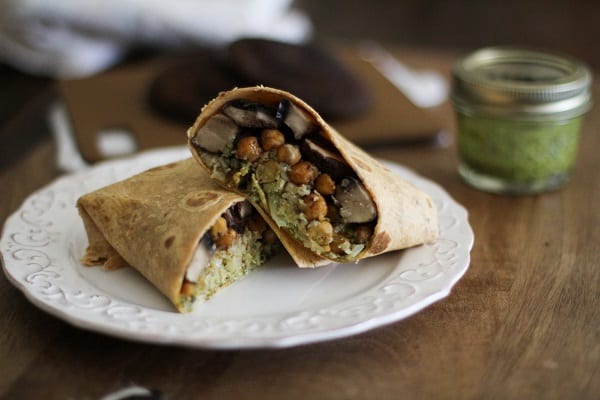 Roasted Portabella & Chickpea Burritos with Chimichurri Sauce // Portabellas make a repeat appearance on this menu. These "meaty" burritos are filled with 'shrooms, chickpeas, cauliflower rice and a savory chimichurri sauce.
Thursday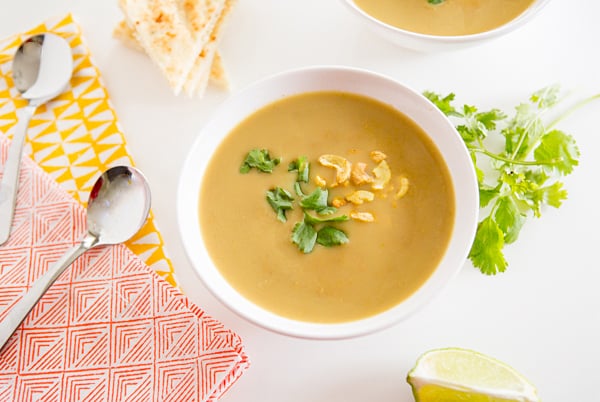 Red Lentil Cashew Soup with Curry Toasted Cashews // Creamy cashewmilk serves as the base for this decadent soup topped with crunchy, spicy cashews.
Friday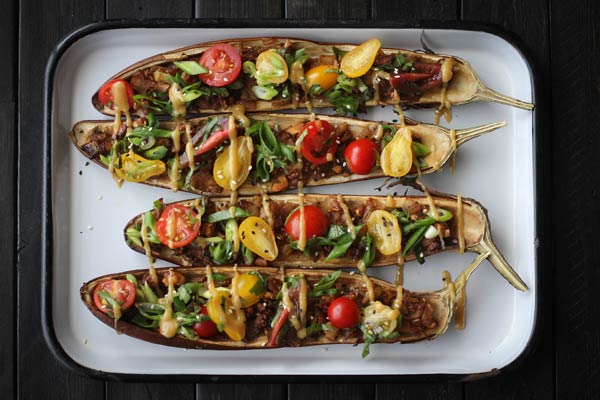 Stuffed Miso Eggplant // Walnuts and veggies make a delightfully satisfying filling for a summer staple.
Tips for this week's plan
Make Monday's pizza crust on Sunday if you want to save yourself some time during the week. (You could even make a bulk batch and freeze them for later meals.)
Romaine is sturdy enough that you could serve Tuesday's Power Salad for lunch on Wednesday or as a side to the soup on Thursday
If you don't want to go the cauliflower rice route in the burritos, omit it or use rice or quinoa instead
If you can't find cashewmilk, opt for almondmilk, or make your own with this recipe (omitting the vanilla, maple syrup and cinnamon, of course)
If you're feeling ambitious, cook the stuffed eggplant on the grill!
If you can't find Japanese eggplants, sub in small regular eggplants or even zucchini for the "boats"