Our vegetarian meal plans are 5-day menus that serve a family of 4 — or less if you don't mind leftovers! Click on each of the meal links below to get printable recipes, then print the meal plan and shopping list at the bottom of this post.
Here's this week's vegetarian meal plan:
Monday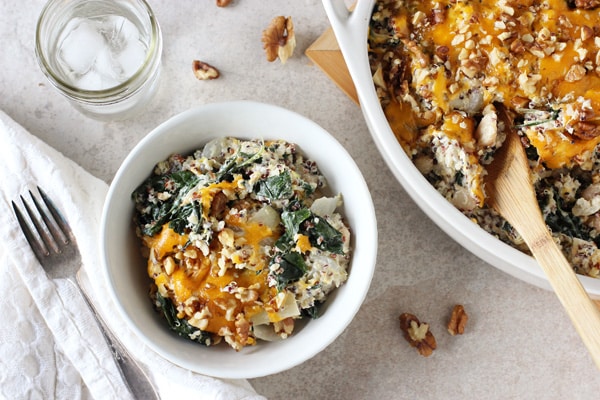 Cheesy Kale & Quinoa Casserole // This protein-packed casserole is the perfect healthy way to satisfy winter comfort food cravings.
Tuesday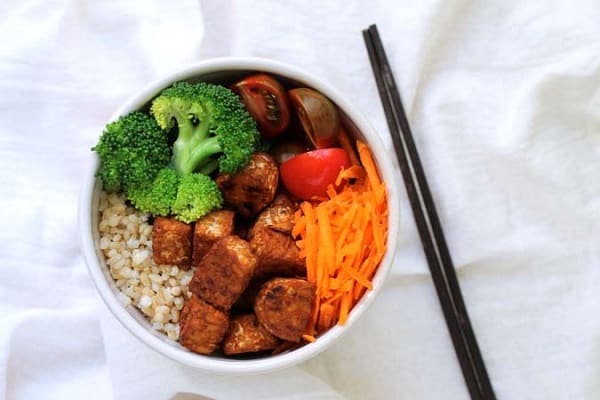 Baked Sriracha Tempeh Bowls // A spicy mixture of sriracha, soy sauce and sesame oil adds tons of spicy flavor to the the baked tempeh in these easy bowls.
Wednesday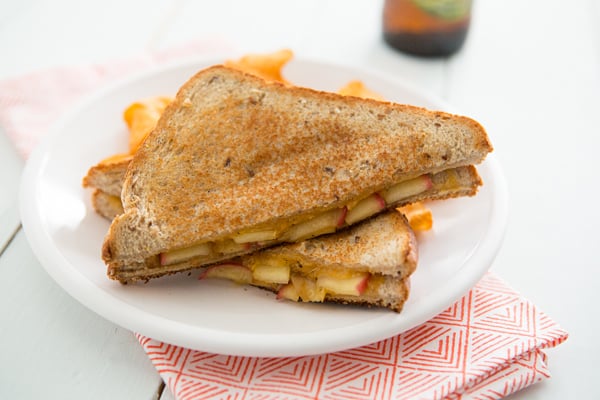 Maple Sage Apple and Cheddar Grilled Cheese Sandwiches // Take your grilled cheese to the next level of deliciousness, with the addition of juicy apple slices and savory sage.
Thursday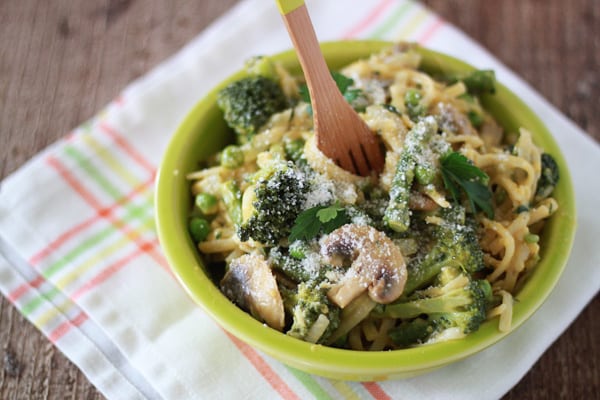 One-Pot Pasta Primavera // This veggie-packed pasta cooks up in one pot in under twenty minutes!
Friday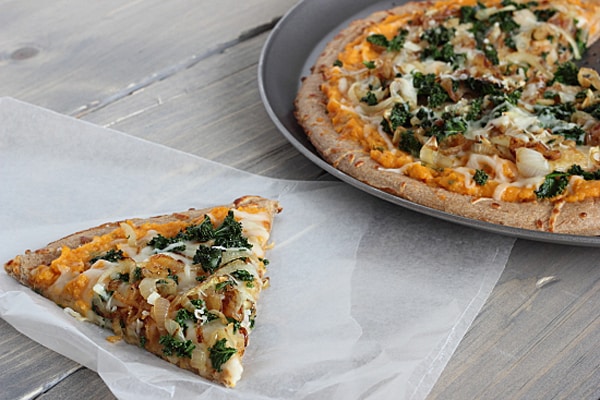 Sweet Potato Pizza with Kale and Caramelized Onions // With a mix of sweet and savory flavors, this hearty pizza is the perfect way to wrap up the week.
Printable Meal Plan & Shopping List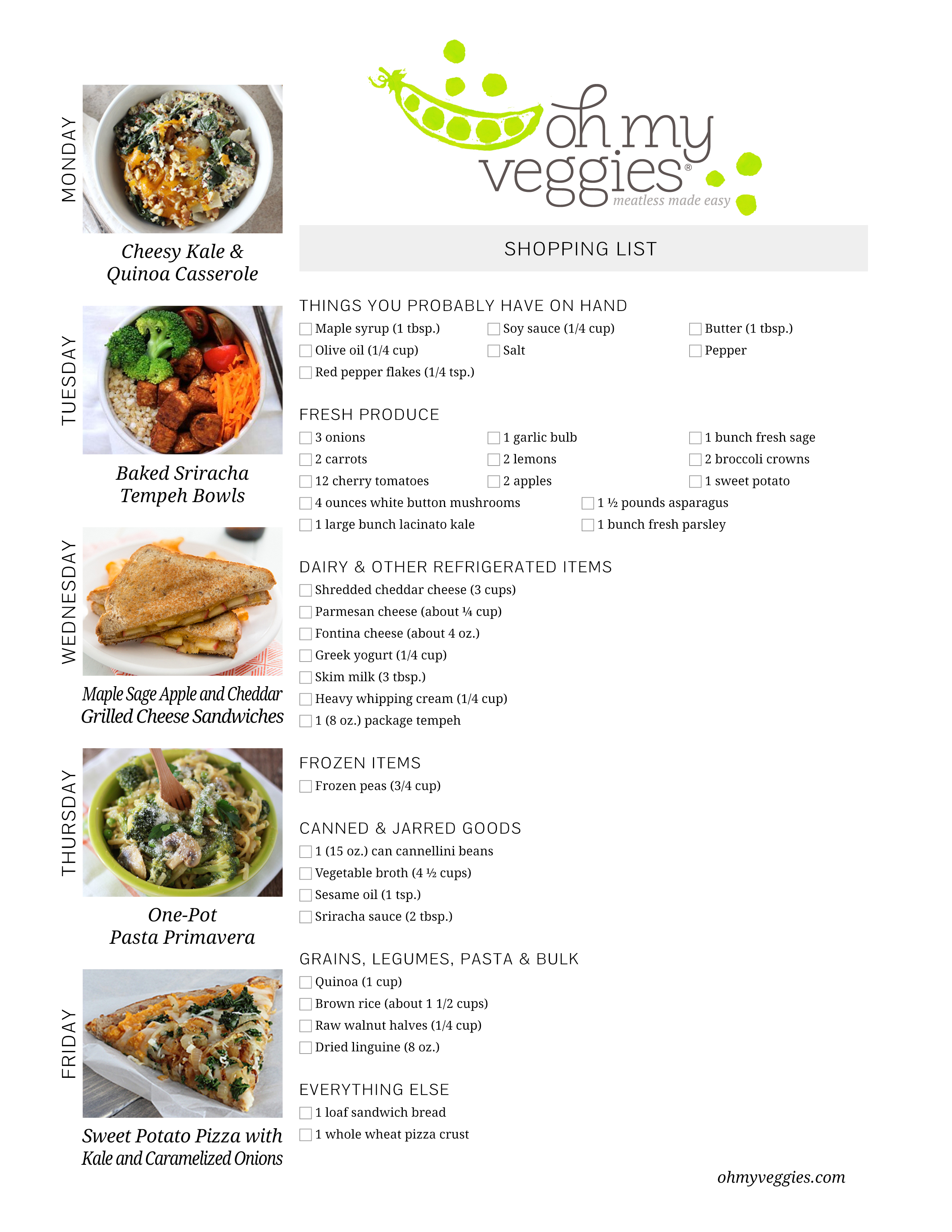 Tips for This Week's Vegetarian Meal Plan
Tuesday's tempeh bowls call for brown rice, but since you'll already be buying quinoa for Monday's casserole, feel free to use that instead, and cross rice off of the shopping list.
When you make Monday's casserole, be sure to save about a cup of kale leaves for Friday's pizza.
To save time on Friday's pizza, bake the sweet potato and caramelize the onion up to two days in advance.
Wednesday's grilled cheese calls for dried sage, but since you'll be buying it fresh for Friday's pizza, feel free to use that instead — just double the amount and chop it up very finely.
Click here for a printable version of this week's vegetarian meal plan and shopping list.
Find more dinner ideas from our Meatless Meal Plan archives.