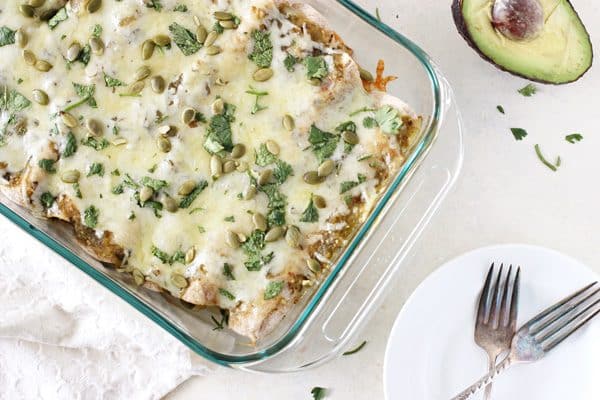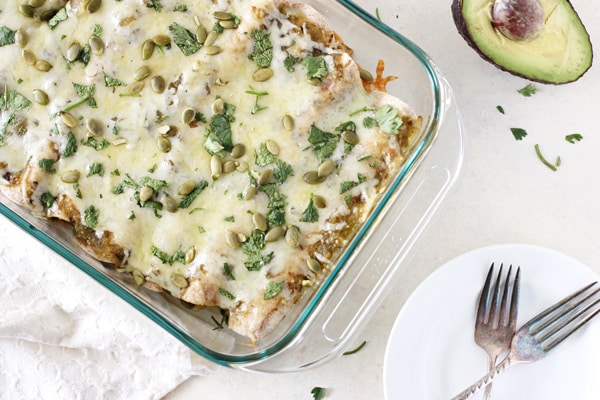 Craving veggie enchiladas but you think you don't have time to make them? Don't fret! We've done a little searching and found some delectable time-saving strategies for you while also making use of your crock pot all year round! Check out a few of our tasty vegetarian crock pot enchilada favorites.
This one will lay on the nutrients while laying off the calories! Sweet potatoes, black beans, fresh corn, pumpkin puree and more - and only ten minutes' prep time required. Make sure you have at least three hours of crock pot heating time before serving, and a few assorted toppings on hand for everyone to sprinkle on top!
For the spinach and mushroom fans, here's your fix. Extra thick and rich with a whole cup of whipped cream cheese, another cup of Monterrey Jack and some crumbled goat cheese to boot! Cook on high for 2 hours, low for 4, and serve up to 6 people with this delicious classic!
A thick and flavorful vegetarian chili best served alongside cool sour cream, crispy tortilla strips or crackers and an assortment of hot sauces.
Layers of veggies, cheese, corn tortillas and a savory salsa and enchilada sauce/spice blend make these a time-saving, mouth-watering must-make for your family. Throw it together easily on a busy school, work or summer errand-running day! Slices of avocado or dollops of sour cream make a nice garnish, and the creator says these are even great served as leftovers!
A hearty and comforting flavor combo with all the proteins and veggies you'll need for a complete meal! Serve hot and topped with gooey melted cheese for best results.
The $5 Dinner Mom recommends these for when you're in a budget pinch - and they're guaranteed to go over well with the whole family! She even includes freezer instructions in case you want to make it now but serve it later. Superb!
If you like enchiladas but really prefer something a little lighter, try this slow cooker enchilada soup! Just set aside 10 minutes of prep time and 3 - 4 hours to heat in the slow cooker and this creation yields delicious, nutritious Mexican comfort for up to 8 full bowls.