Our vegetarian meal plans are 5-day menus that serve a family of 4 — or less if you don't mind leftovers! Click on each of the meal links below to get printable recipes, then print the meal plan and shopping list at the bottom of this post.
Here's this week's vegetarian meal plan:
Monday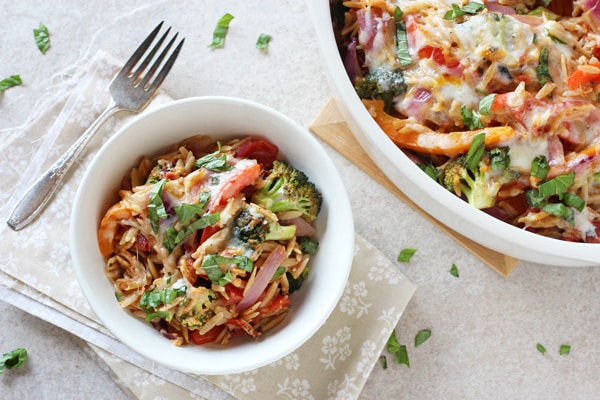 Cheesy Broccoli and Pepper Baked Orzo // This veggie packed casserole is the perfect healthy comfort food dish to end a Monday on.
Tuesday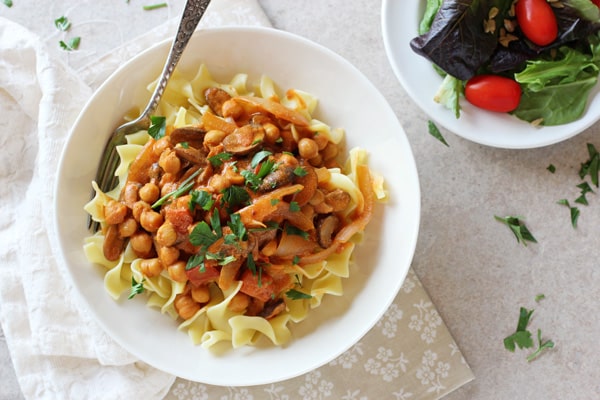 Chickpea Mushroom Paprikash // Hearty chickpeas and baby portobello mushrooms are the perfect stand-ins for meat in this vegetarian version of Hungarian paprikash.
Wednesday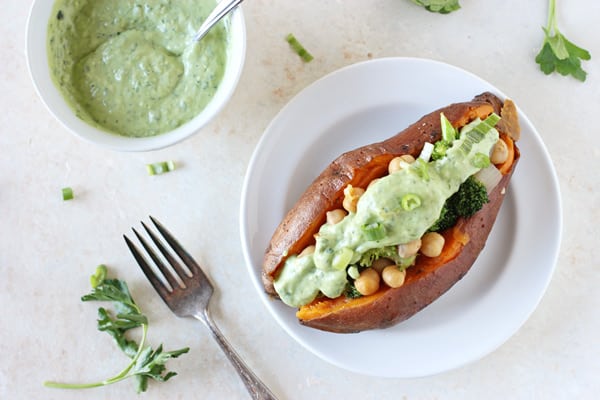 Green Goddess Baked Potatoes // These hearty potatoes are topped with veggies and a luscious but healthy green goddess dressing made from fresh herbs, avocado, and Greek yogurt.
Thursday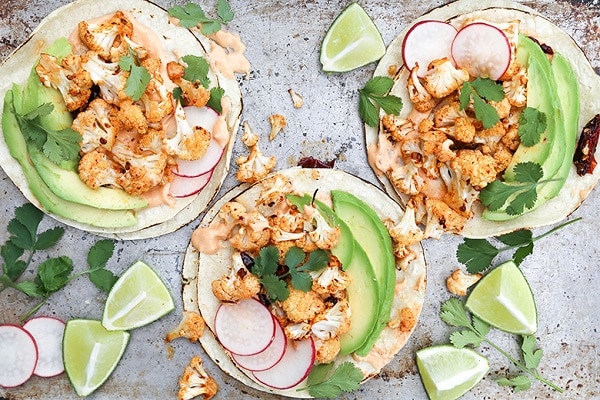 Roasted Cauliflower Tacos with Chipotle Cream // These easy tacos are stuffed with smoky, spicy chipotle roasted cauliflower, avocado slices, and a creamy Greek yogurt-based chipotle cream.
Friday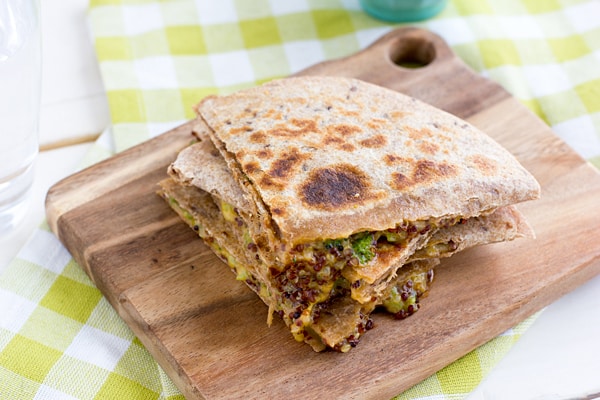 Broccoli Quinoa Quesadillas // Hearty quinoa is the perfect ingredient to add bulk, texture, and protein to these easy broccoli cheese quesadillas.
Printable Meal Plan & Shopping List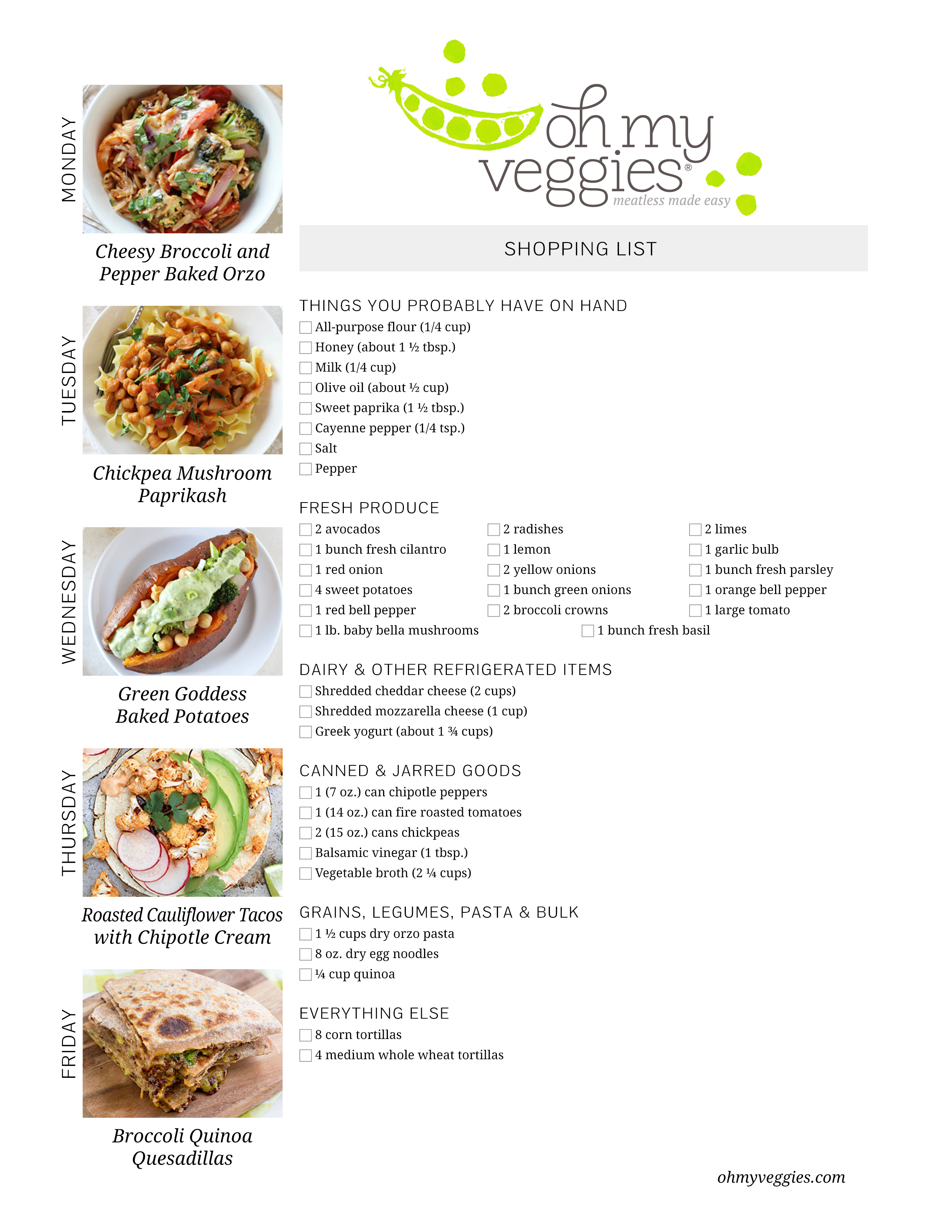 Tips for This Week's Vegetarian Meal Plan
To save time on Monday's baked orzo, do the prep work over the weekend.
Wednesday's baked potato recipe is the only one on this week's plan that calls for green onions. If you have extra, add them to Friday's quesadillas.
Friday's quesadillas call for ½ cup of frozen broccoli, but since you're already buying broccoli for Monday's orzo and Wednesday's potatoes, we left it off the list. To substitute fresh, just steam or boil it briefly and allow it to cool before adding it to the quesadillas.
Click here for a printable version of this week's vegetarian plan and shopping list.
Find more dinner ideas from our Meatless Meal Plan archives.