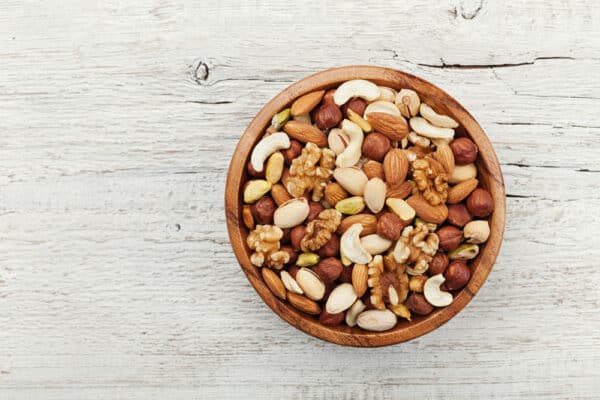 Traveling can be exhausting for many reasons—time changes, lack of sleep, busy schedules, and prolonged flight plans. Eating vegan on the road can make traveling even more exhausting. While traveling often invites unpredictable elements, your nutrition does not have to be one of them. In order to stay healthy and happy while on the road, follow these tips for eating vegan on the road.
Take Your Food With You
Since airports still allow you to bring food in your carry on—use this to your full advantage. Take some time to prepare your meals in advance. For every meal that you will not be dining out, pack something from home. Your food must be packed and contained in order to take it on the airplane. This could include Tupperware filled with leafy greens, sunflower seeds, grains, and veggies. Tofu can also be made in advance and packed for you to eat for an extra dose of protein. Whatever it is that you normally eat at home, incorporate it into a strategy to take with you. Whether you are on a road trip or flying, you will be grateful that you spent time to plan out meals ahead of time.
Plan Ahead
Dining out at restaurants may be inevitable on most trips. Whether you are meeting a business partner for lunch or eating dinner with colleagues, try to research options ahead of time. If you know where you will be eating, use this as an opportunity to plan out a vegan meal. Many restaurants are very accommodating to vegan eaters, while others make it more challenging. When in doubt, go online and look at the menu. While some steakhouses may offer primarily meat options, there will generally be vegan options to choose from. If you do not see vegan options when looking through a menu online, don't hesitate to call the restaurant directly for assistance. When it's time to dine, you will be prepared and your order will be effortless.
Drink Water
As obvious as it sounds, it can be easy to forget to stay hydrated when traveling. Although you can't pack water to take with you on a flight, you can take an empty water bottle through security and then fill it up at a water fountain once you've been cleared. This eliminates the need to purchase bottled water and encourages you to drink water throughout your trip.
Prepare Yourself—With Snacks
Since travel schedules are often busy and not always flexible, prepare yourself for long periods of time without official meal breaks. By packing snacks for eating vegan on the road, you will be able to maintain energy on long days. Nuts, vegan jerky, fruit, veggies, and nut butter are all healthy options to have on hand.
Eating vegan on the road is not nearly as complicated as most people make it out to be. If you're already eating a vegan diet, you are probably already mindful of the foods that you put into your body. Don't let traveling keep you from eating well.