Our weekly meatless meal plans are 5-day menus that serve a family of 4 — or less if you don't mind leftovers! Click on each of the meal links below to get printable recipes, then print the meal plan and shopping list at the bottom of this post.
Here's this week's meatless meal plan:
Monday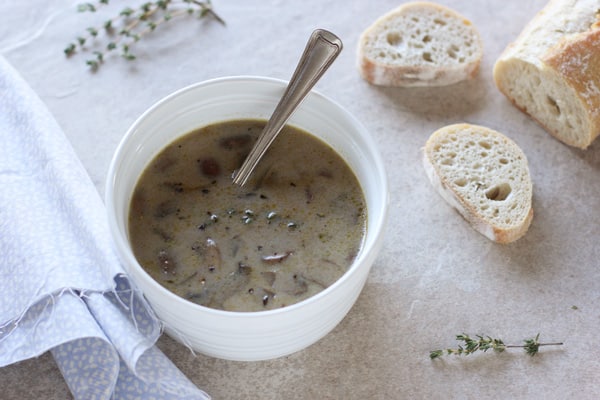 Creamy Mushroom and Roasted Garlic Soup // This isn't just any old cream of mushroom soup! Roasted garlic makes it even better.
Tuesday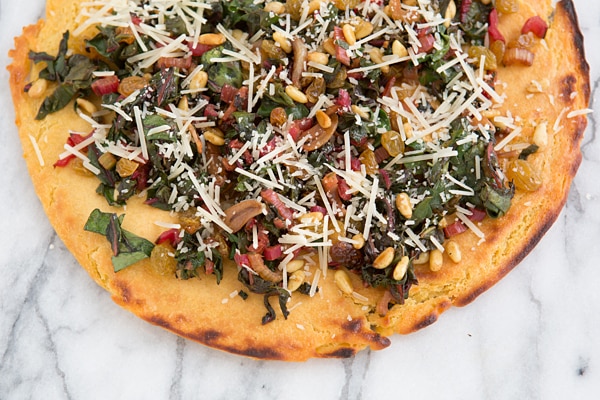 Socca with Sautéed Chard and Parmesan // If you haven't made socca before, give it a try—it's a great alternative to flatbread or pizza crust.
Wednesday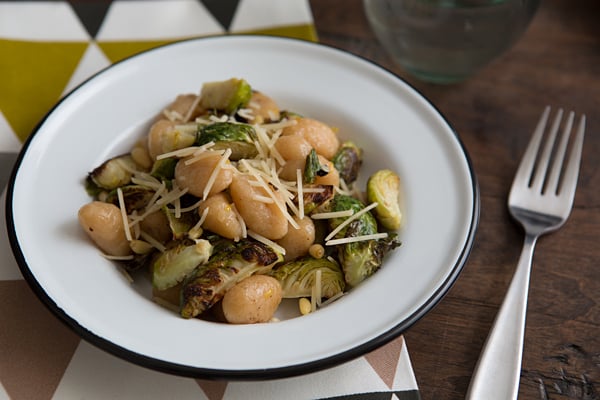 Gnocchi with Roasted Brussels Sprouts, Lemon and Pine Nuts // Adding vegetables to packaged gnocchi helps it go a little further.
Thursday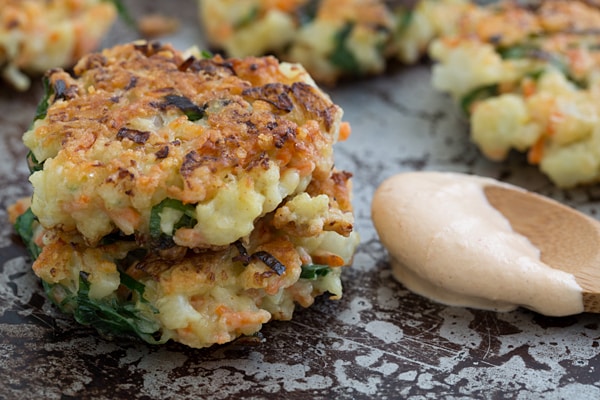 Crispy Cauliflower Carrot Fritters with Smoky Garlic Aioli // These pan-fried fritters are a reader favorite. We love serving them over a bed of salad greens!
Friday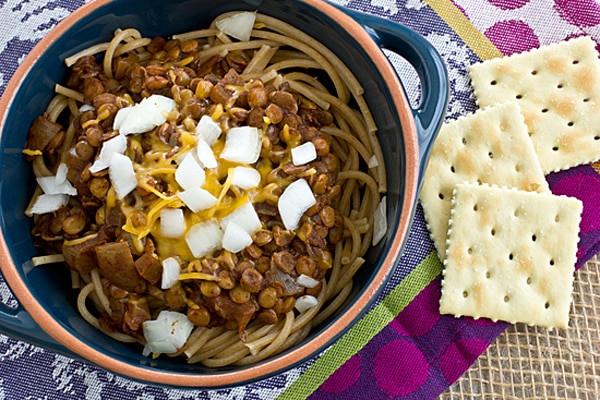 Vegan Cincinnati Chili // Our meatless remake of Cincinnati chili—we replaced the meat with lentils, but it's still perfect for serving over a bowl of spaghetti.
Tips For This Week's Plan
If you like your soup with bread on the side, add a crusty baguette to the shopping list—you'll want to soak up every last bit of Monday night's soup!
To save a little time on Monday, roast the garlic on Sunday night and pop it in the fridge.
Chickpea flour is also sometimes packaged as garbanzo bean flour or gram flour.
We added a bag of salad greens to the shopping list to round out Wednesday and Thursday's dinners—make a quick vinaigrette with balsamic and olive oil and toss in leftover veggies, like extra carrots from the fritter recipe.
The fritters are served with a cashew-based aioli, but traditional aioli can be used instead. And if you're making the cashew aioli, remember to soak the cashews! You can start soaking them in the morning before work.
Instead of buying another onion to garnish the chili, use the remaining green onions from Thursday's recipe.
Printable Meal Plan & Shopping List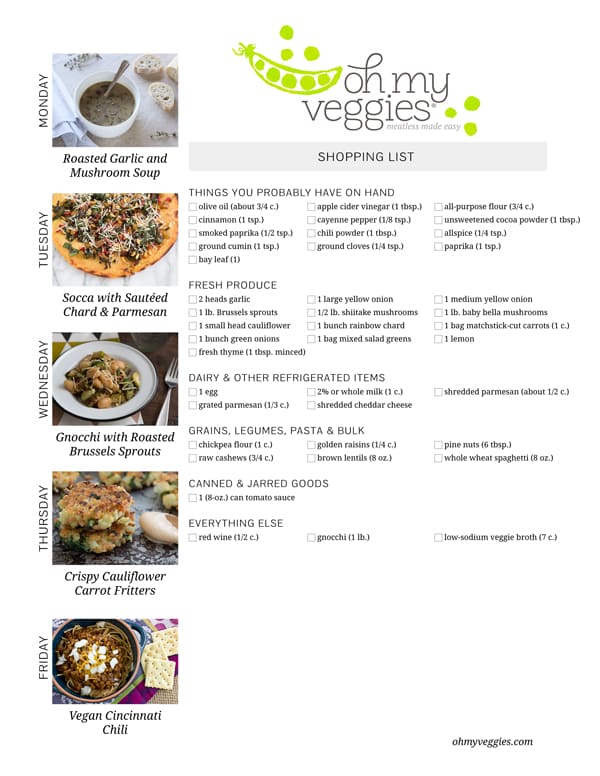 Click here for a printable version of this week's meatless meal plan and shopping list.
Find more dinner ideas from our Meatless Meal Plan archives.