Our weekly meatless meal plans are 5-day menus that serve a family of 4 — or less if you don't mind leftovers! Click on each of the meal links below to get printable recipes, then print the meal plan and shopping list at the bottom of this post.
Here's this week's meatless meal plan:
Monday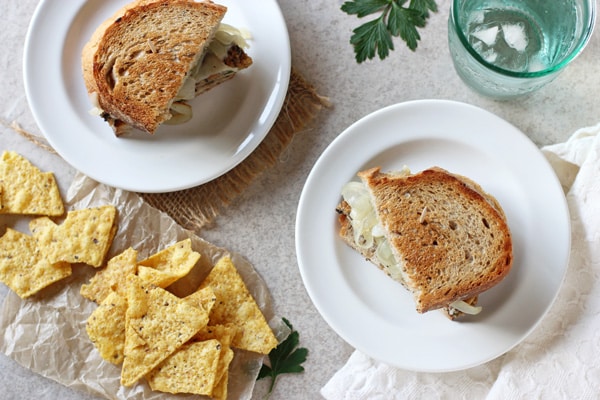 Mushroom Cannellini Bean Patty Melts // A diner favorite gets a meatless makeover with homemade mushroom-and-bean patties.
Tuesday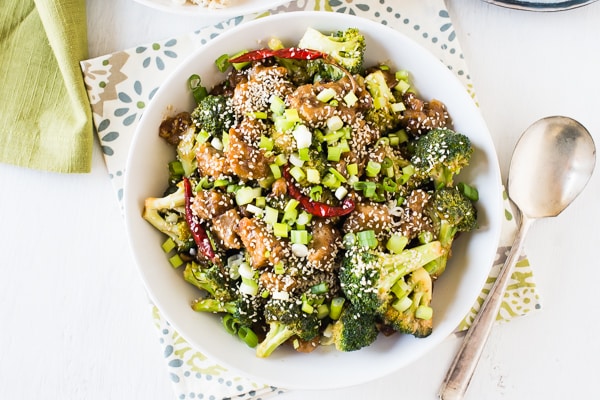 General Tso's (Not) Chicken Bowls // Seitan is an excellent substitute for chicken in these spicy meal bowls.
Wednesday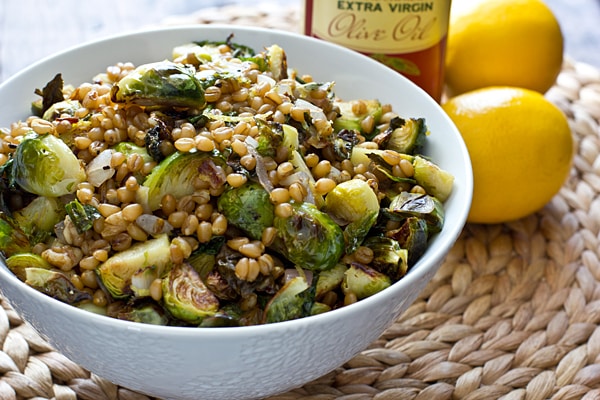 Lemony Wheat Berries with Roasted Brussels Sprouts // The earthy, nutty flavor of wheat berries pairs perfectly with Brussels sprouts.
Thursday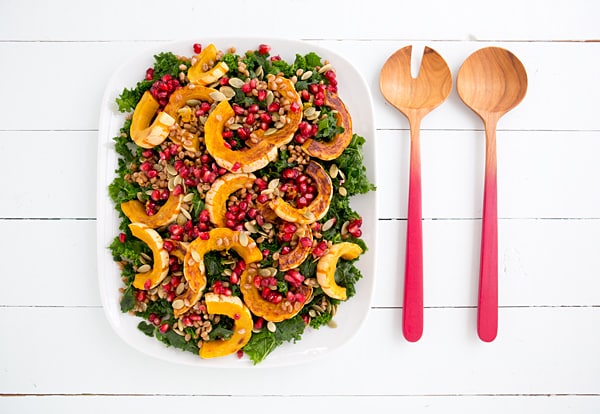 Kale and Delicata Salad with Citrus Maple Vinaigrette // With kale, winter squash, pomegranate and pumpkin seeds, this is the quintessential fall salad.
Friday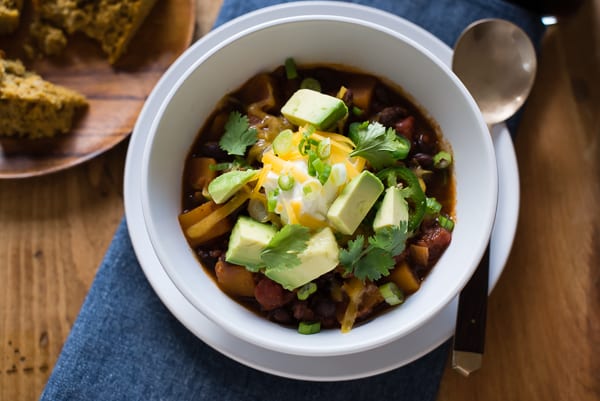 Slow Cooker Butternut Squash Chili with Porter // Butternut squash adds a touch of sweetness to this easy slow cooker chili recipe.
Tips For This Week's Plan
Got leftover parsley? Make it into pesto and freeze it for later.
You'll probably have leftover tomato paste too. We like to freeze it in a zip-top bag and scoop out the amount we need for future recipes.
Extra green onions from the General Tso's bowls can be used to top the chili. If you want other toppings (cilantro, cheese, avocado, sour cream, etc.), add them to the shopping list.
If you can't find delicata squash, acorn squash can be used in the salad instead.
Printable Meal Plan & Shopping List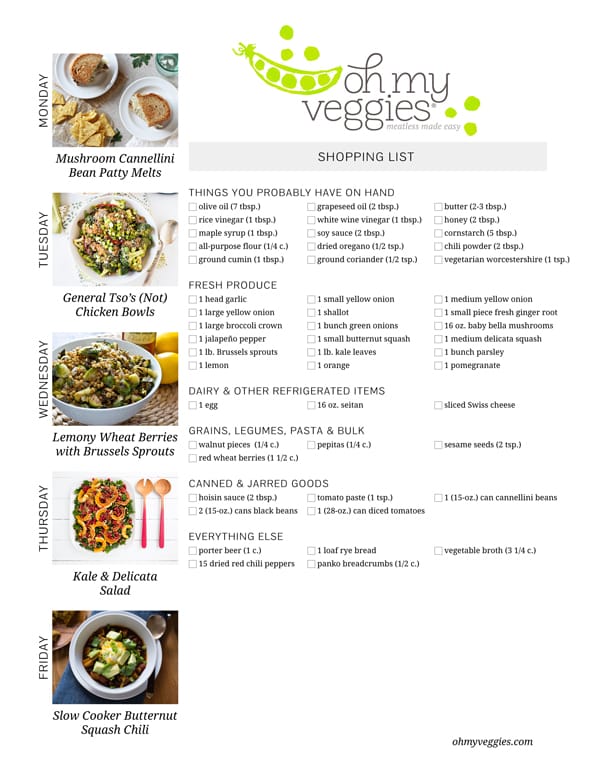 Click here for a printable version of this week's meatless meal plan and shopping list.
Find more dinner ideas from our Meatless Meal Plan archives.