Our vegan meal plans are 5-day menus that serve a family of 4 — or less if you don't mind leftovers! Click on each of the meal links below to get printable recipes, then print the meal plan and shopping list at the bottom of this post.
Here's this week's vegan meal plan:
Monday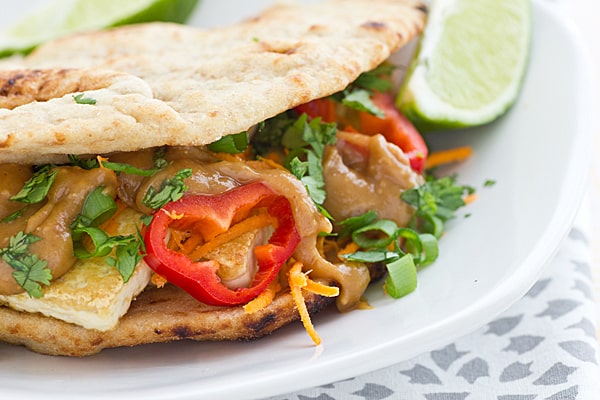 Crispy Tofu Sandwiches with Ginger Peanut Sauce // These flavor-packed sandwiches are made with pan-fried tofu that's smothered in Thai-inspired peanut sauce and stuffed into warm pita loaves.
Tuesday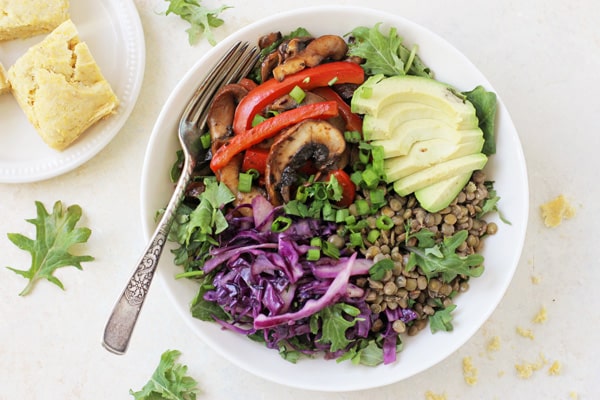 Barbecue Lentil Bowls // Barbecue goes healthy, in these flavorful bowls made with hearty lentils and veggies served over a bed of greens.
Wednesday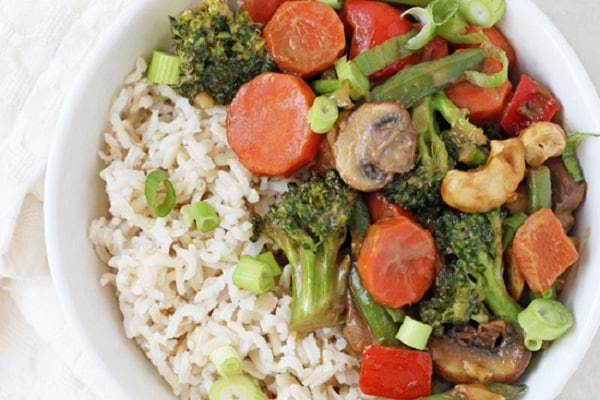 Peanut Ginger Vegetable Stir-Fry // This easy stir-fry is packed with tender-crisp veggies dressed in creamy peanut sauce, and it can be on the table in just over a half hour.
Thursday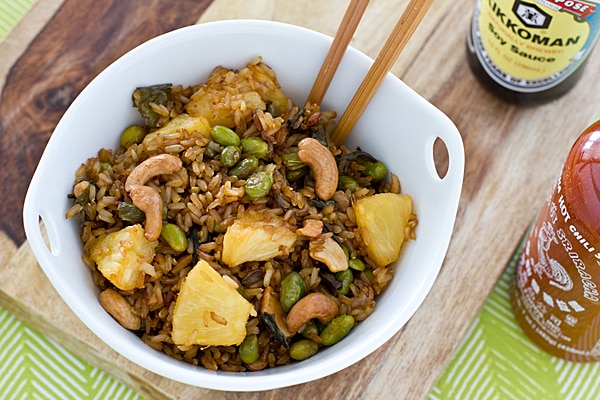 Baked Fried Brown Rice // Yes, this rice cooks up in the oven! But it's just as tasty as the fried rice you get from your favorite takeout place.
Friday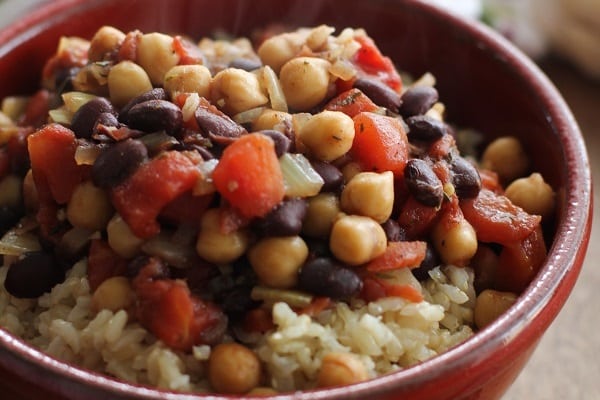 Jamaican Chickpea Stew // Spices, hearty chickpeas, and black beans come together to make this super comforting Caribbean-inspired stew.
Printable Meal Plan & Shopping List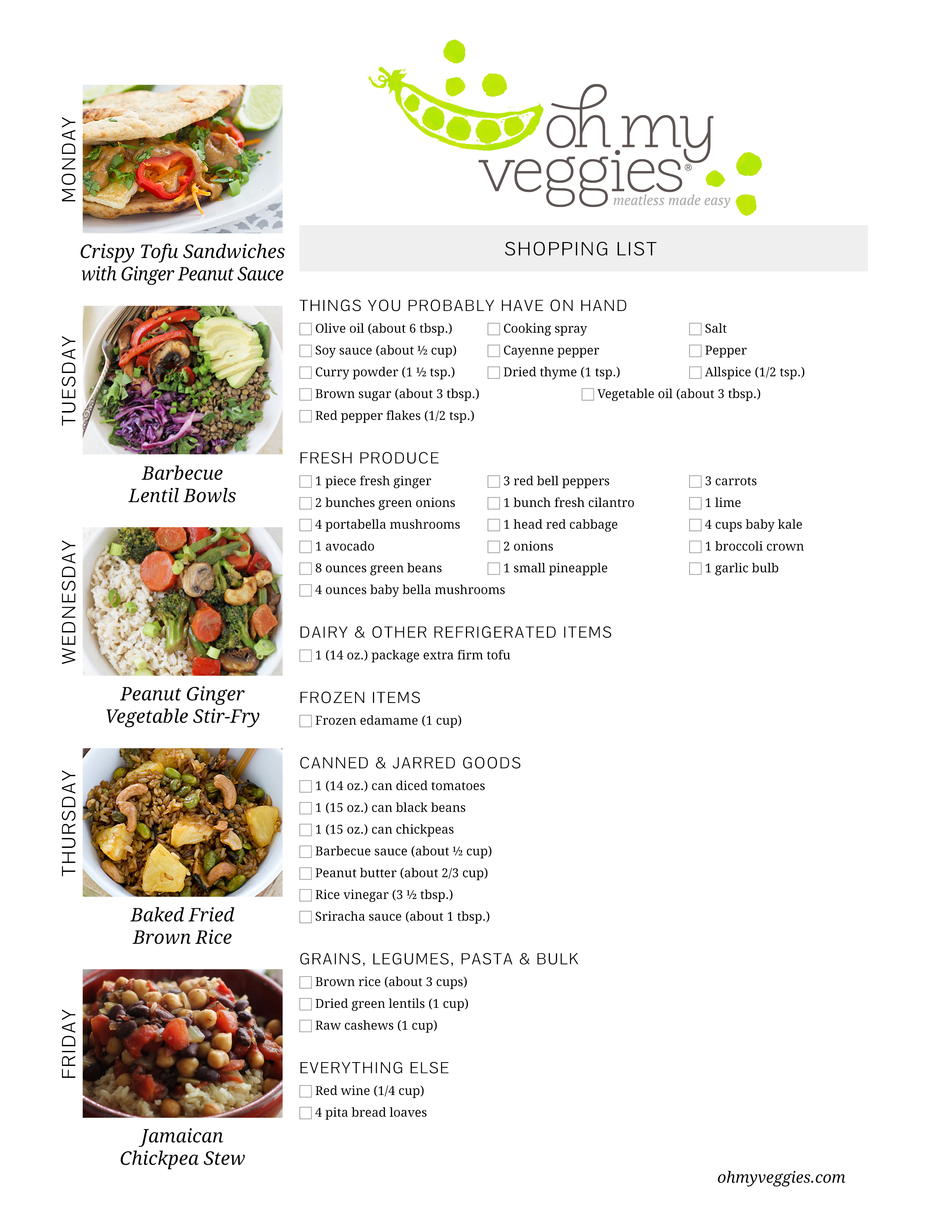 Tips for This Week's Vegan Meal Plan
Monday's sandwiches can be served in wraps, tortillas, pitas, or in vegan naan. We put pita bread on the list, but feel free to switch it up if you prefer.
To keep the meal plan vegan, use a vegan brand of barbecue sauce for Tuesday's bowls—many brands contain honey.
If you buy a whole pineapple for Thursday's fried rice, you'll have plenty of extra. Throw a few chunks in with Tuesday's bowls or Friday's stew.
Thursday's fried rice recipe works best with leftover rice, so cook up some extra when you make Wednesday's stir-fry.
Click here for a printable version of this week's vegan plan and shopping list.
Find more dinner ideas from our Meatless Meal Plan archives.