Our vegetarian meal plans are 5-day menus that serve a family of 4 — or less if you don't mind leftovers! Click on each of the meal links below to get printable recipes, then print the meal plan and shopping list at the bottom of this post.
Here's this week's vegetarian meal plan:
Monday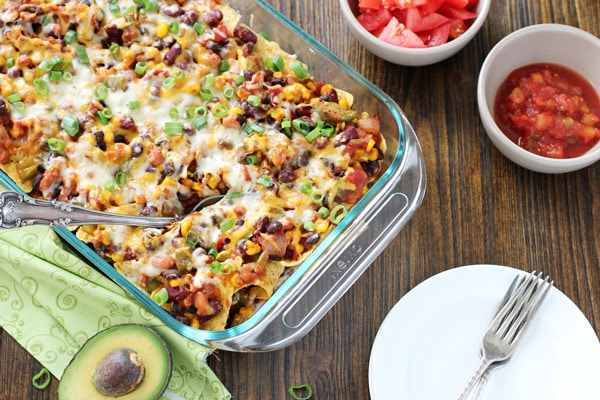 Cheesy Taco Casserole // Monday's definitely looking up when you've got this cozy Tex-Mex casserole to look forward to.
Tuesday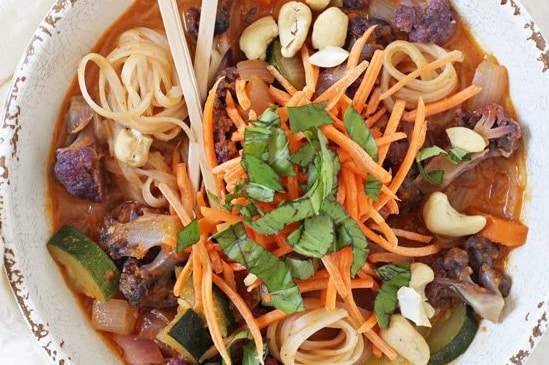 Rainbow Vegetable Curry Noodle Bowls // With slurpable noodles, plenty of veggies, and spicy coconut curry sauce, these Thai-inspired bowls are hard to resist.
Wednesday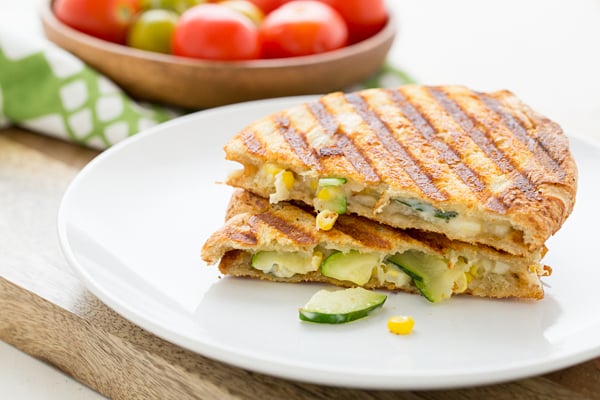 Zucchini & Corn Panini with Pepper Jack Cheese // These summery sandwiches can be on the table in 20 minutes flat.
Thursday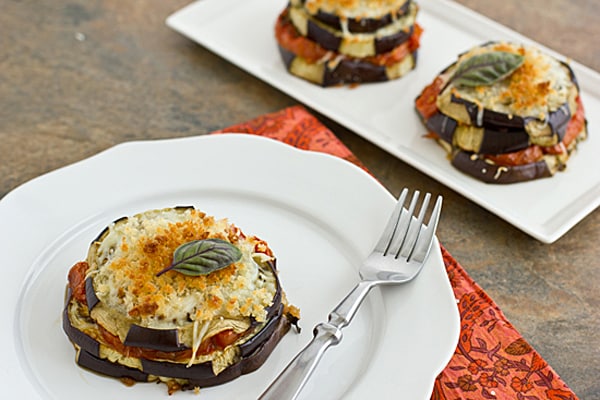 Lightened Up Eggplant Parmesan Stacks // These no-fuss eggplant stacks have all the flavor of eggplant Parmesan, but are way easier to prepare.
Friday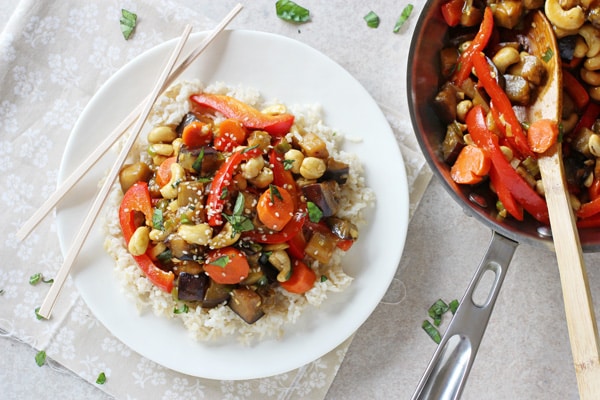 End-of-Summer Vegetable Stir-Fry // So much is in season in September! Take advantage by putting those veggies in this healthy stir-fry.
Printable Meal Plan & Shopping List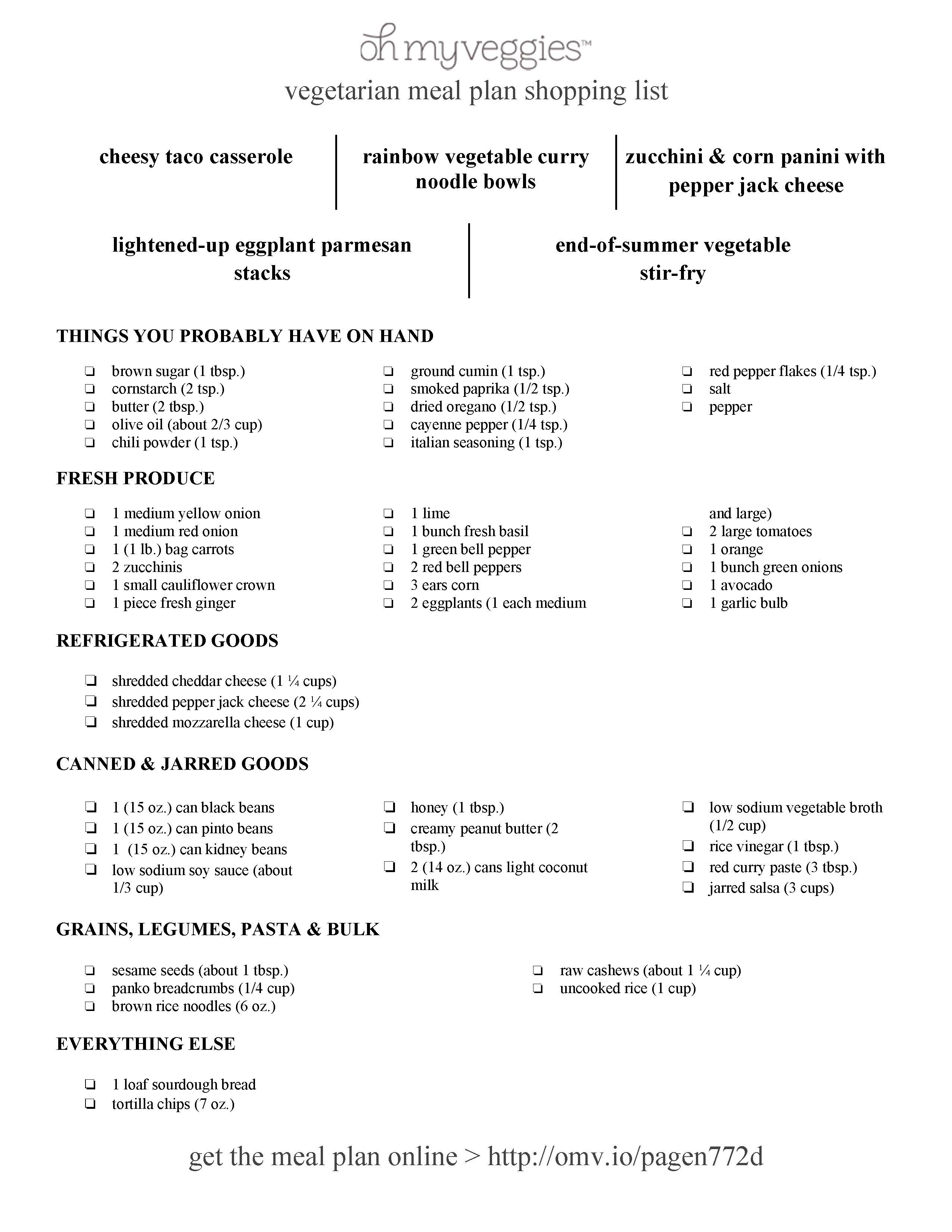 Tips for This Week's Vegetarian Meal Plan
Monday's taco casserole makes eight servings. The leftovers pack up well for lunch, or you can seal them up for later and freeze them.
Monday's taco casserole can be served with a bunch of different toppings. We put avocado and some extra salsa on the list, but feel free to add your favorites or switch it up.
Monday's casserole recipe calls for frozen corn, but since fresh is in season now, we put that on the list instead. Sub frozen if you prefer.
Be sure to check the ingredients when you buy curry paste for Tuesday's bowls, as not all brands are vegetarian.
Click here for a printable version of this week's vegetarian plan and shopping list.
Find more dinner ideas from our Meatless Meal Plan archives.