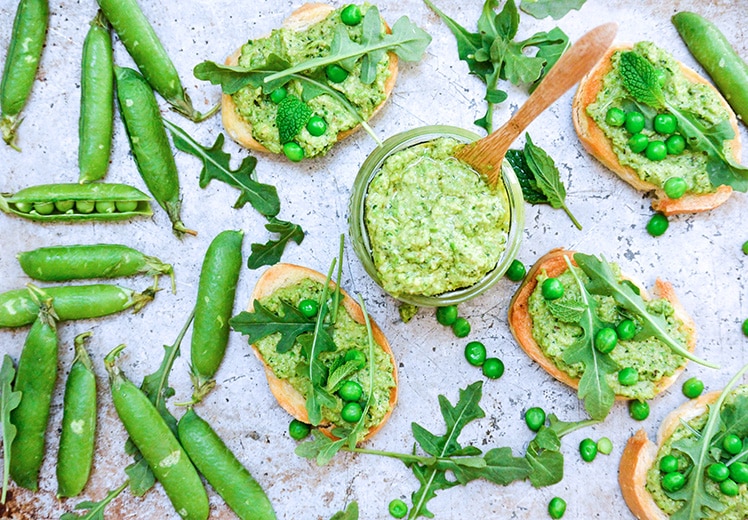 When it comes to gardening I have what most people would call a black thumb. It's hard for me to keep anything alive, better yet growing at a pace to prepare a meal with. But for whatever reason my basil plant continues to thrive among the graveyard of dried up herbs and vegetables.
Because of that I've been lucky enough to make my fair share of basil pesto this year. As much as I love it,  it can be fun to change things up with different ingredients. With that in mind, I've rounded up 15 creative pesto recipes that show you how versatile it can be.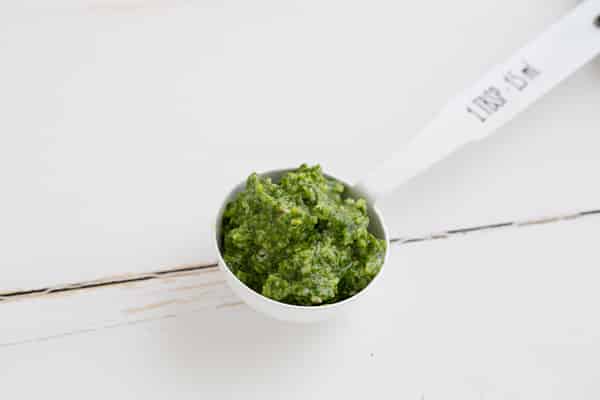 Protein-Packed Hemp Seed Pesto // Hemp seeds give this sauce a powerful punch of protein that's sure to make for a satisfying meal.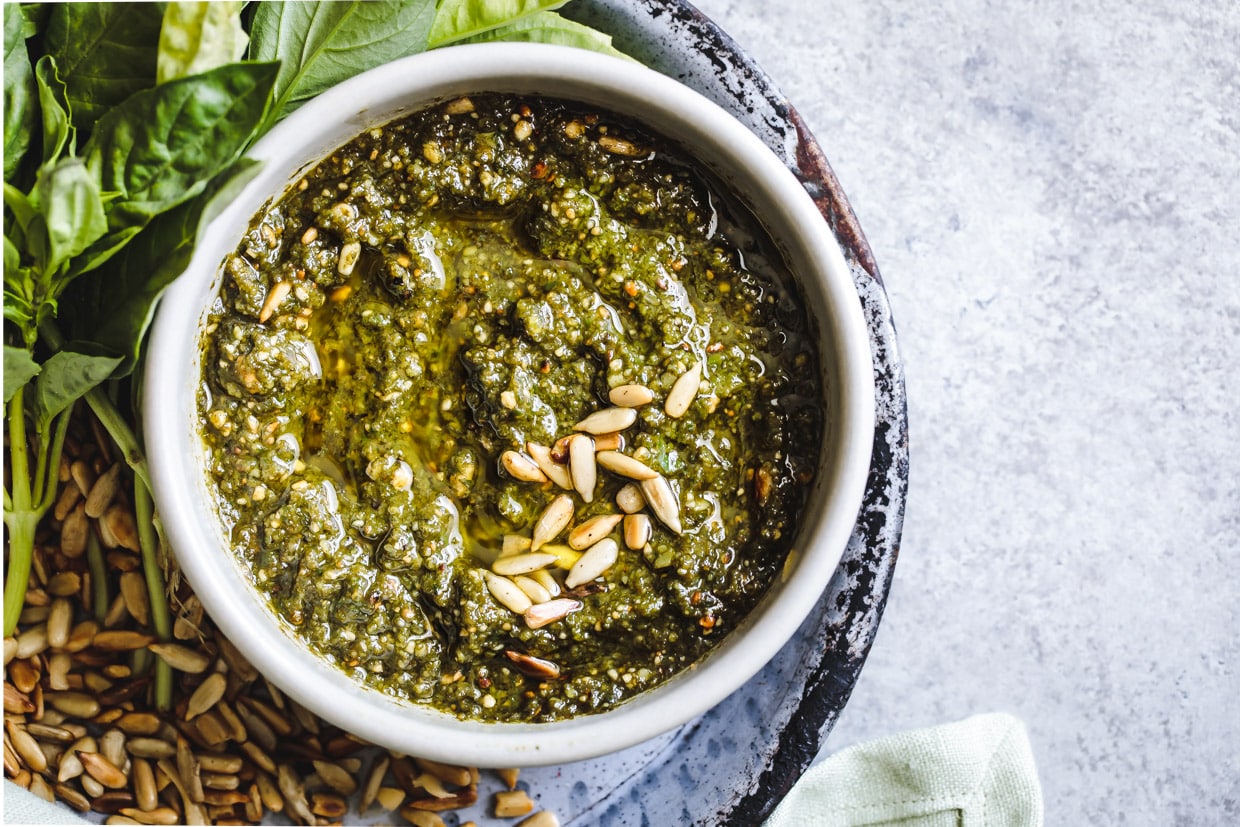 Sunflower Seed Gouda Pesto // Snixy Kitchen knocks it out of the park with a simple recipe using gouda cheese and toasted sunflower seeds.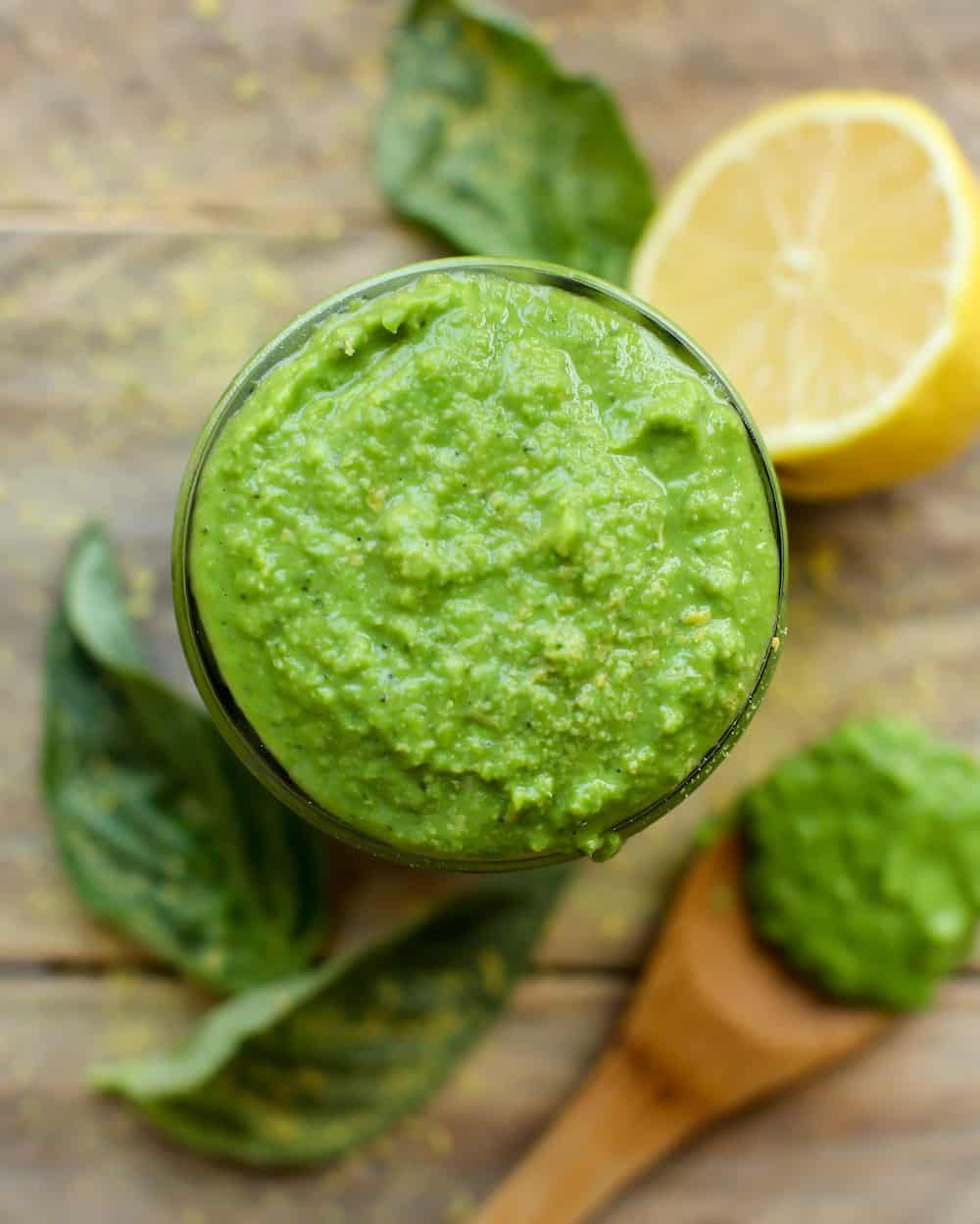 Low Fat Cheesy Vegan Pesto // Vegetable broth and nutritional yeast replace the oil and cheese in this delicious low-fat vegan recipe from Feasting on Fruit.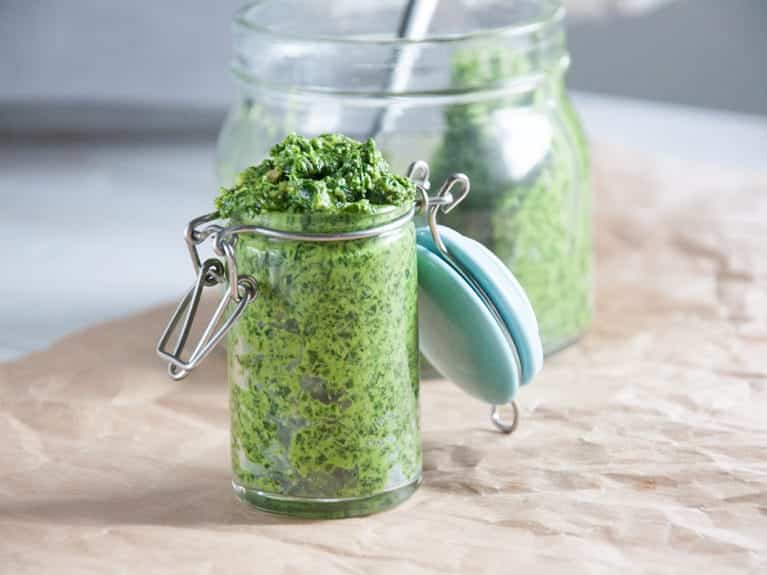 Nut-free & Vegan Wild Garlic Pesto // Those who are allergic to nuts will appreciate this allergy-friendly recipe from Elephantastic Vegan.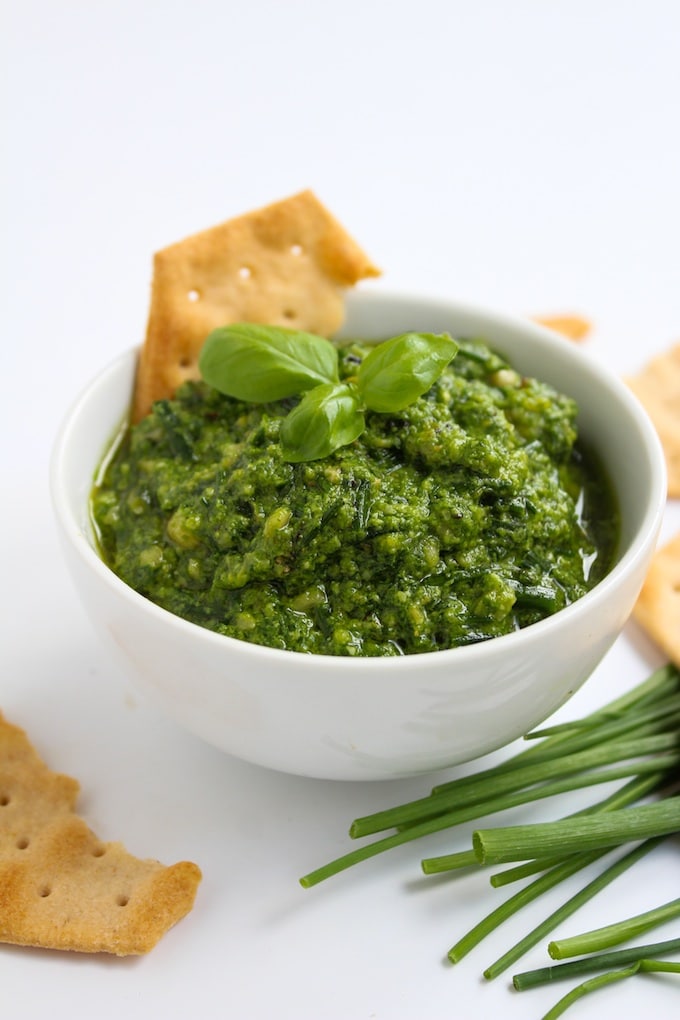 Low FODMAP Pesto // Made with chives instead of garlic, this sauce from A Saucy Kitchen is easy to digest and full of flavor.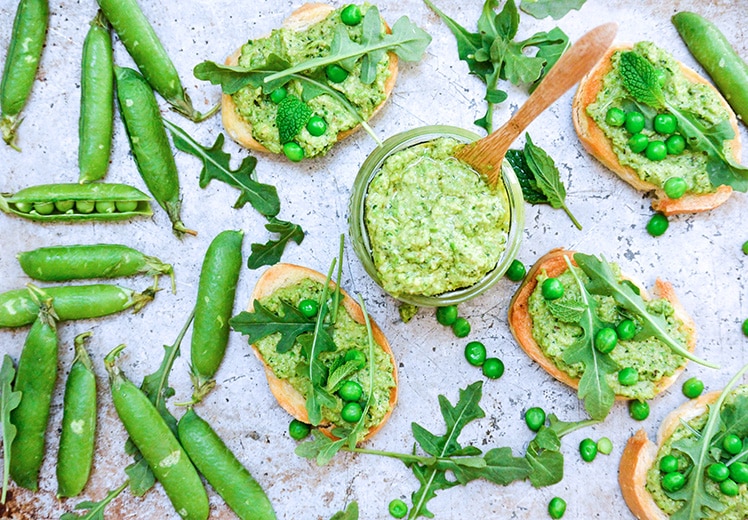 Pea and Arugula Pesto // When you're craving pesto in spring, this version from Floating Kitchen made from peas, arugula and fresh mint is the perfect place to start.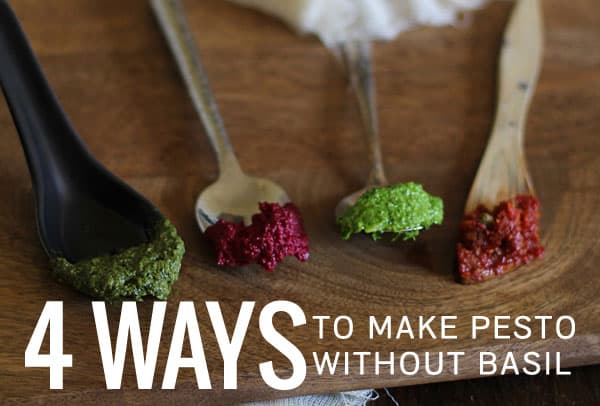 4 Ways to Make Pesto Without Basil // Don't have basil? No worries! Here are four creative ways to make pesto sans basil.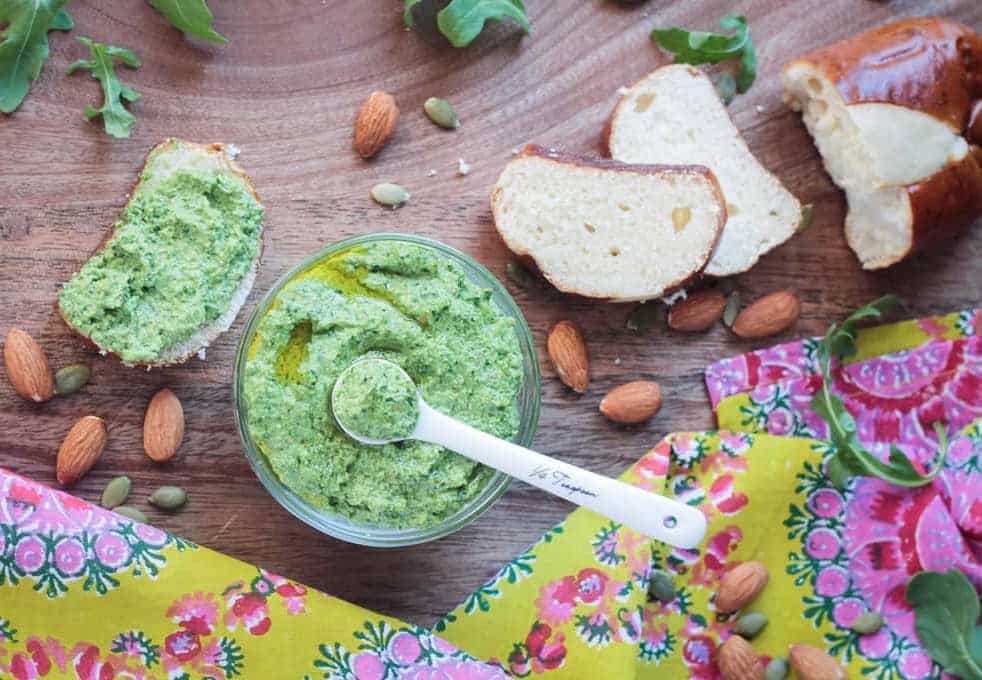 Mixed Greens Almond and Pepita Pesto // Pumpkin seeds replace pine nuts in this vibrant recipe from Veggie Inspired.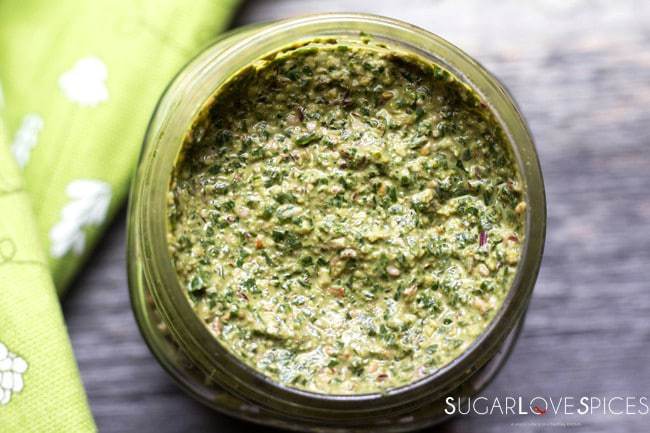 No Garlic Beet Green Walnut Pesto // Looking for a way to use up beet greens? This recipe from Sugar Love Spices is the perfect solution.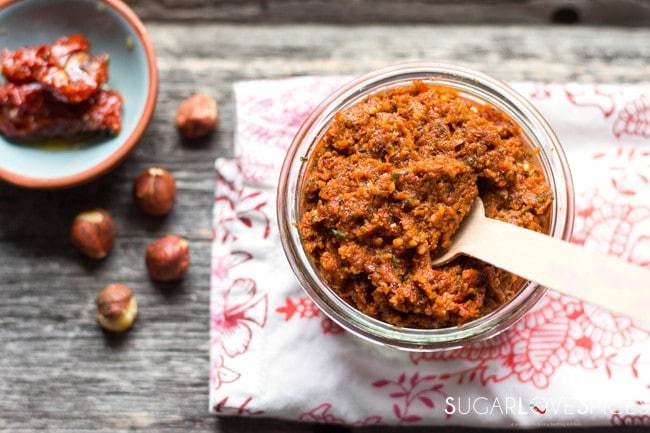 Sundried Tomato Hazelnut Pesto // Sugar Love Spices uses sundried tomatoes and hazelnuts for a tart dressing that packs in a ton of flavor.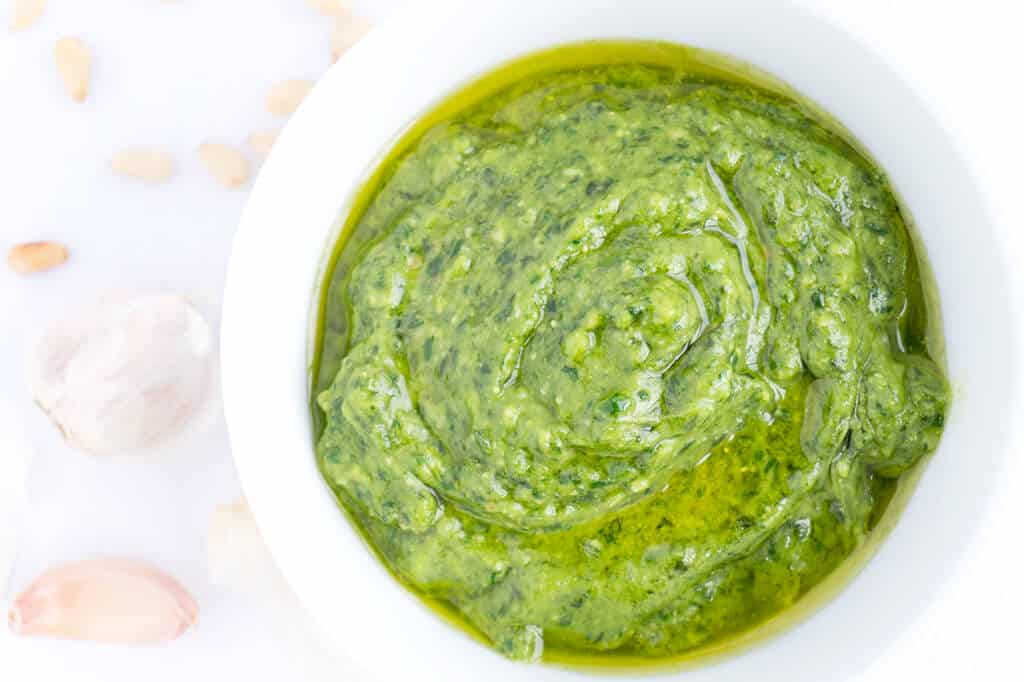 Spinach-Basil Pesto Sauce // Baby spinach and shredded potato are the secret ingredients to this creamy sauce sauce from Oat & Sesame.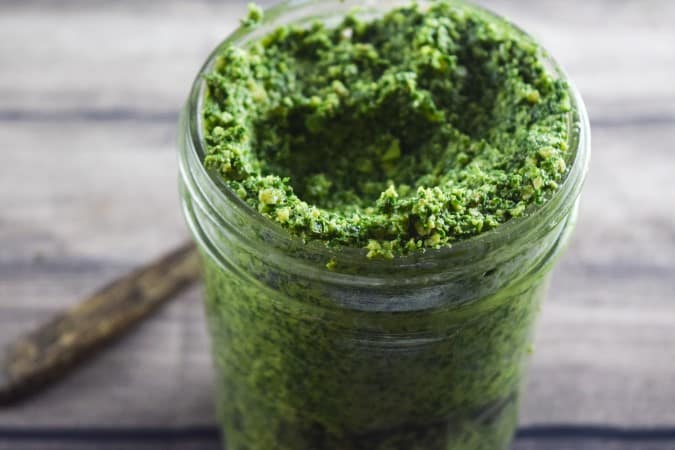 Kale Garlic Scape and Walnut Pesto // Garlic scapes and kale give this recipe from Yup, it's Vegan a unique and flavorful flair.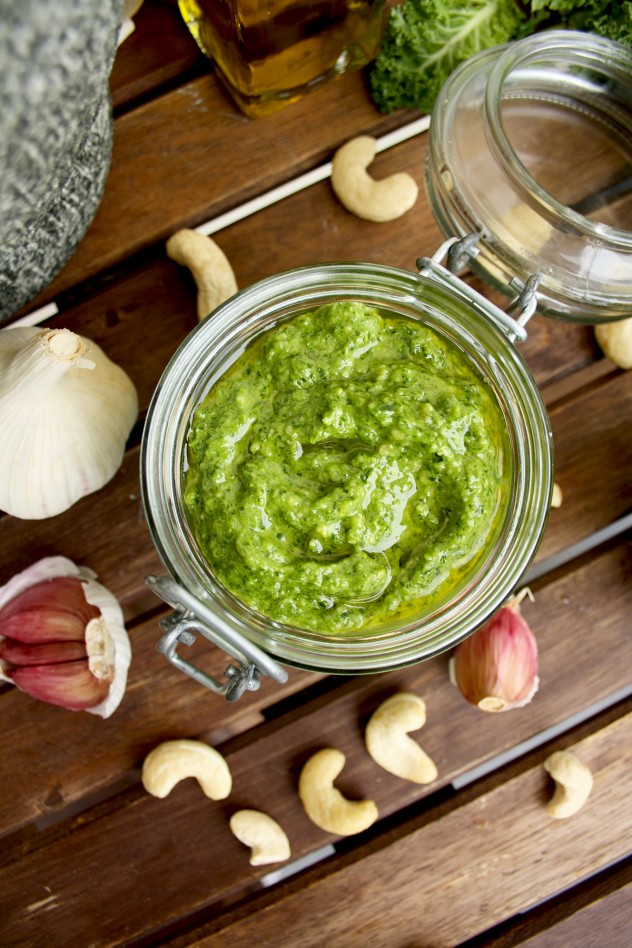 Vegan Kale Pesto with Cashew Nuts // Happy Kitchen. Rocks uses kale and cashews to give this sauce a creamy texture that's packed full of nutrition.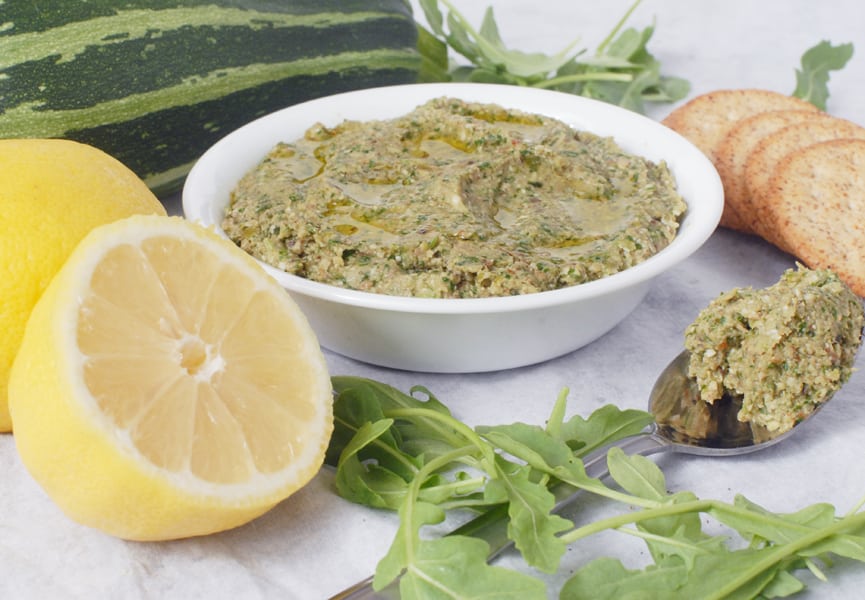 Lemon Zucchini Arugula Pesto // This veggie sauce pesto from Alison's Allspice features spicy arugula, zucchini and tart lemon.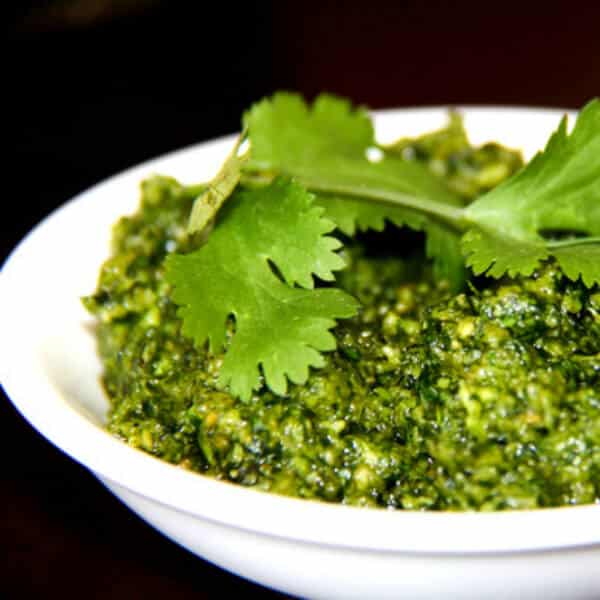 Coriander and cashew pesto // This cashew and coriander pesto is a delicious twist on traditional pesto. It's great tossed with your favorite pasta, served as a dip for veggies, or even drizzled over bruschetta. Yum!