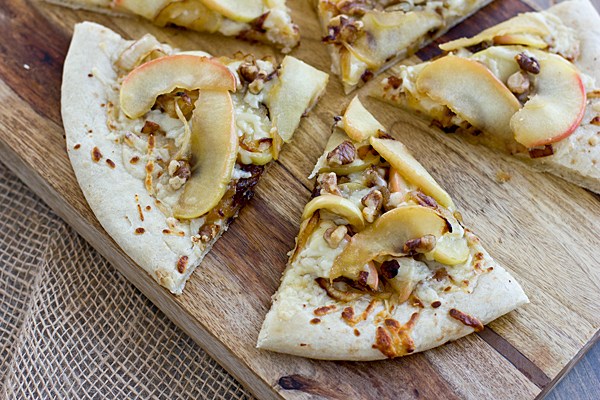 Our vegetarian meal plans are 5-day menus that serve a family of 4 — or less if you don't mind leftovers! Click on each of the meal links below to get printable recipes, then print the meal plan and shopping list at the bottom of this post.
Here's this week's vegetarian meal plan:
Monday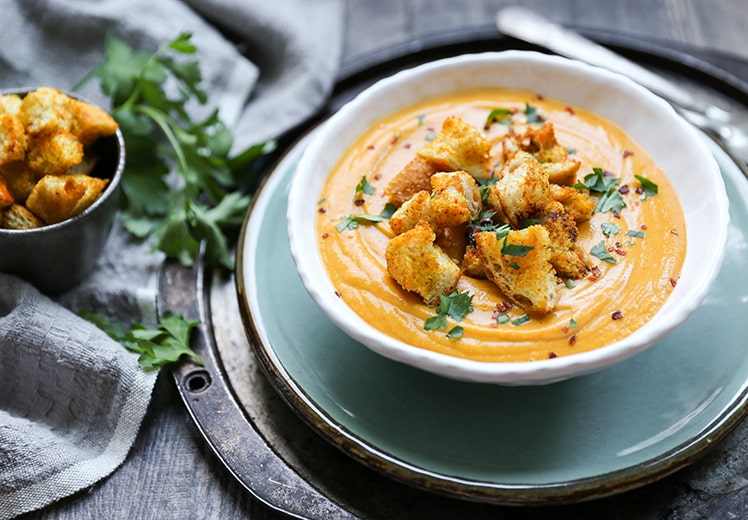 Sweet Potato, Pear and Leek Soup with Spiced Croutons // This creamy soup is perfect for those chilly fall evenings.
Tuesday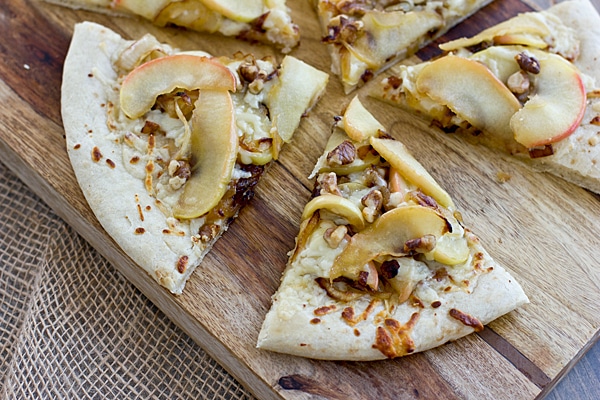 Apple Cheddar Pizza with Caramelized Onions & Walnuts // Sweet, juicy apples are complemented by zippy cheddar cheese and crunchy walnuts in this meatless pizza.
Wednesday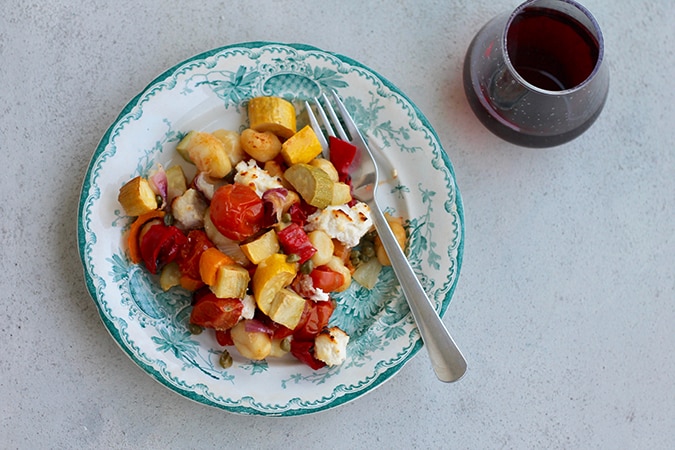 One-Pan Vegetable Gnocchi Bake // This veggie-packed pasta bake just tastes like it took a lot of work to make, but it actually cooks up super easy in one pan.
Thursday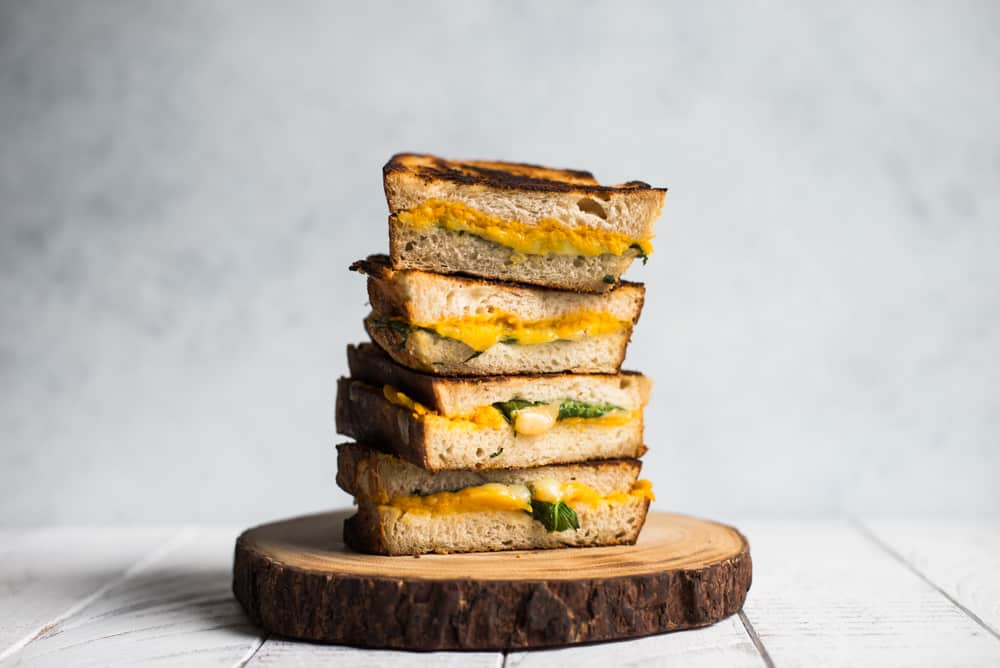 Spinach, Roasted Garlic & Butternut Squash Grilled Cheese Sandwiches // Butternut squash and roasted garlic take the flavors in simple grilled cheese from good to amazing.
Friday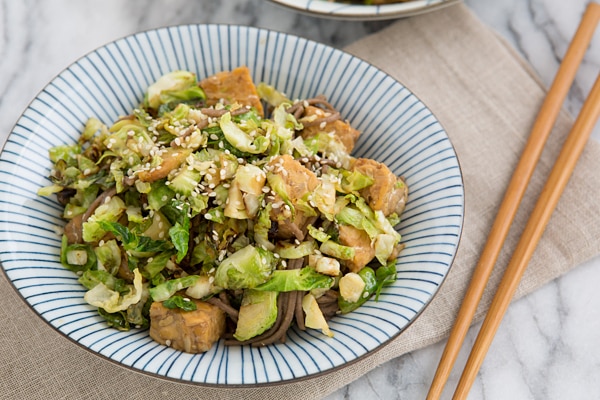 Brussels Sprout Tempeh Soba Noodle Skillet // Brussels sprouts pair up deliciously with Asian flavors in this easy noodle skillet.
Printable Meal Plan & Shopping List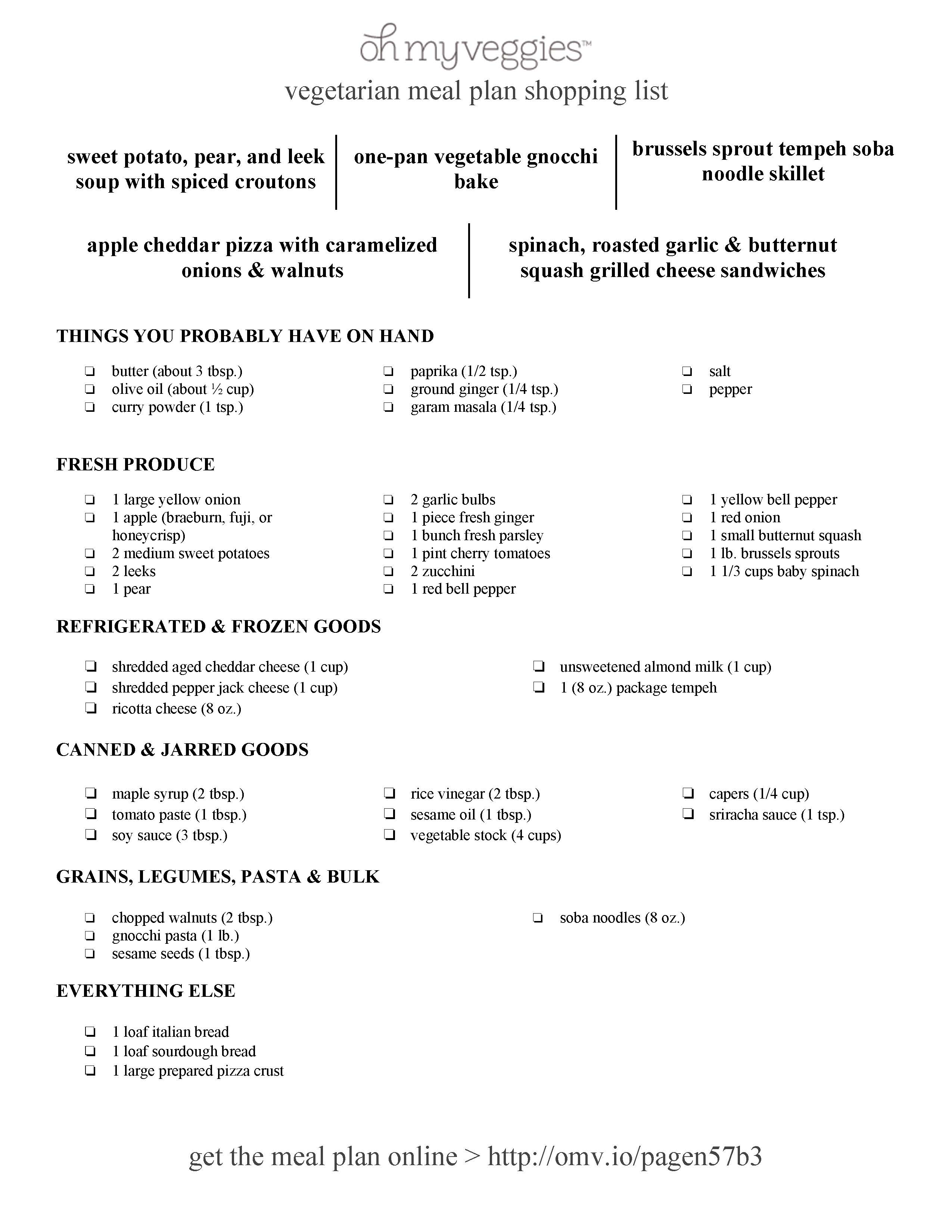 Tips for This Week's Vegetarian Meal Plan
The butternut squash and garlic for Thursday's sandwiches can be roasted ahead of time.
You'll probably have some leftover parsley when you make Monday's soup. Add some to Wednesday's gnocchi.
Click here for a printable version of this week's vegetarian plan and shopping list.
Find more dinner ideas from our Meatless Meal Plan archives.