Our weekly meatless meal plans are 5-day menus that serve a family of 4 — or less if you don't mind leftovers! Click on each of the meal links below to get printable recipes, then print the meal plan and shopping list at the bottom of this post.
Here's this week's meatless meal plan:
Monday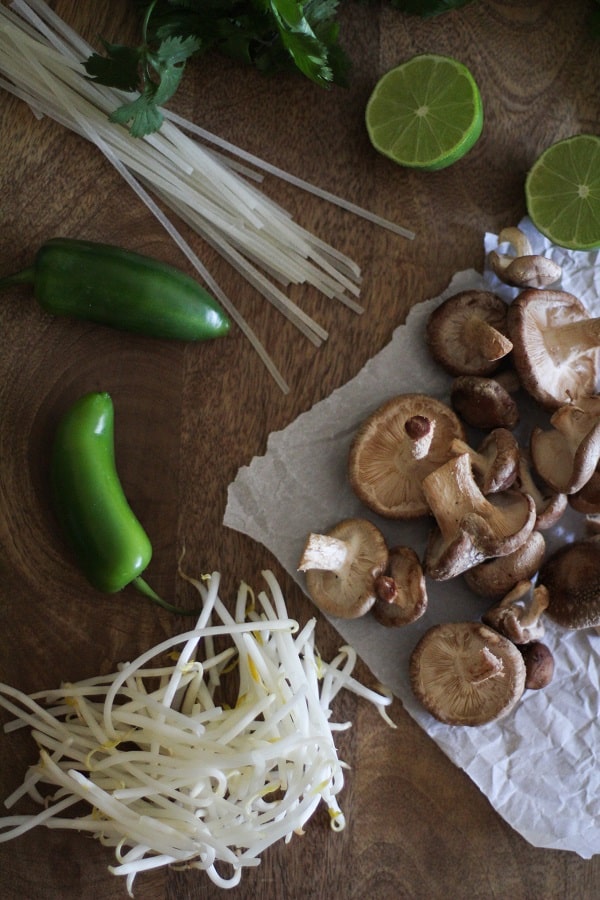 30-Minute Vegetarian Pho // Okay, so it might not be authentic, but our easy gingery broth shaves off enough cooking time to make pho doable for a weeknight dinner.
Tuesday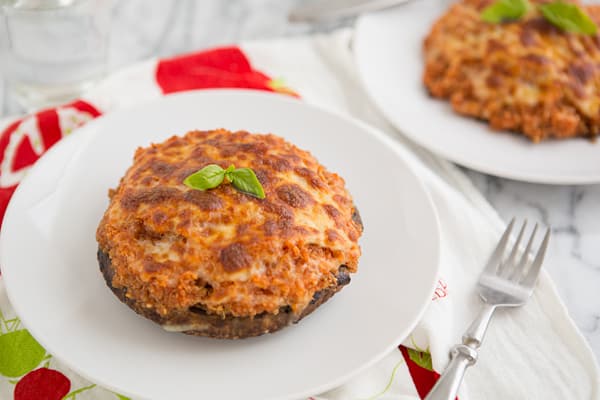 Pizza Quinoa Stuffed Portabella Mushrooms // Quinoa with the flavors of pizza, stuffed into meaty mushrooms and topped with broiled cheese. Pizza night just got a little bit healthier!
Wednesday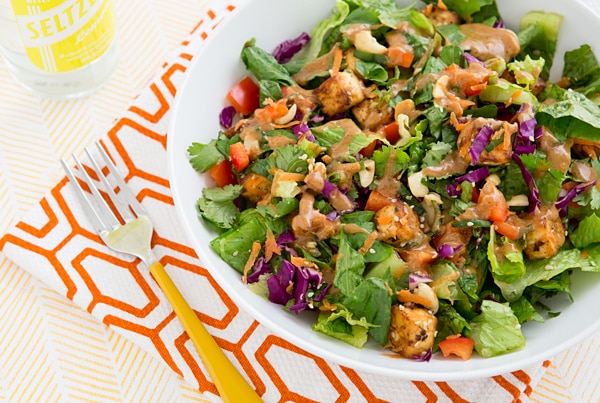 Chopped Power Salad with Baked Tofu and Almond-Miso Dressing // Between the baked tofu and creamy almond butter dressing, this is a salad that satisfies. It's also a great way to empty out that crisper drawer.
Thursday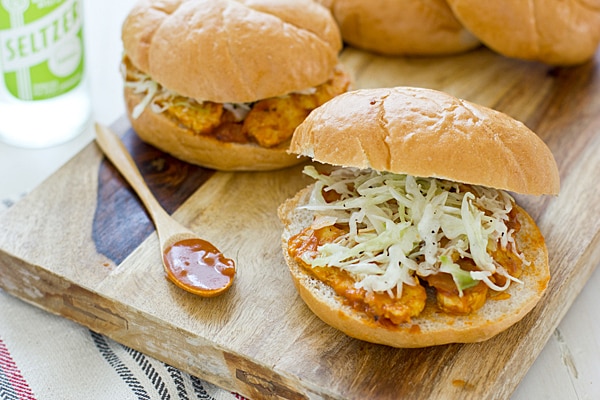 BBQ Tempeh Sandwiches // These sandwiches are ridiculously simple and ridiculously delicious. Make sure you splurge for a good barbecue sauce!
Friday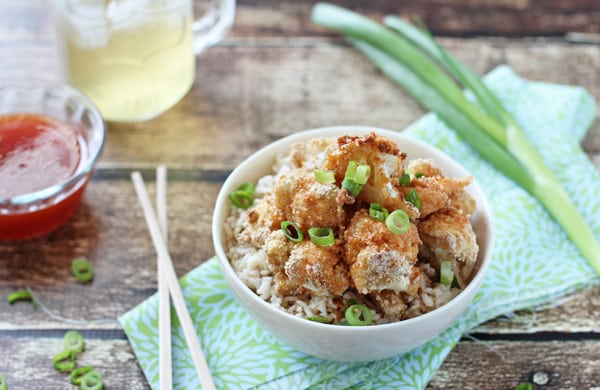 Firecracker Cauliflower // Our meatless version of firecracker chicken bakes cauliflower until it's crispy and golden brown, then drizzles it with a sweet-and-spicy sauce.
Tips For This Week's Plan
The pho calls for basil and cilantro; the basil is also used in the stuffed portabellas and the cilantro is used in Wednesday's salad. So don't use it all on Monday!
The chopped salad can be customized with any vegetables you have on hand. Cucumbers, yellow peppers and spiralized zucchini would all make delicious additions.
You can save a little time on the salad by purchasing baked tofu at the grocery store instead of making your own.
We didn't include a side for the sandwiches, so if you'd like one and don't have something in the pantry, add one to the list.
The salad and the sandwiches both use cabbage. Instead of getting red and green, pick one or the other and use it for both.
Printable Meal Plan & Shopping List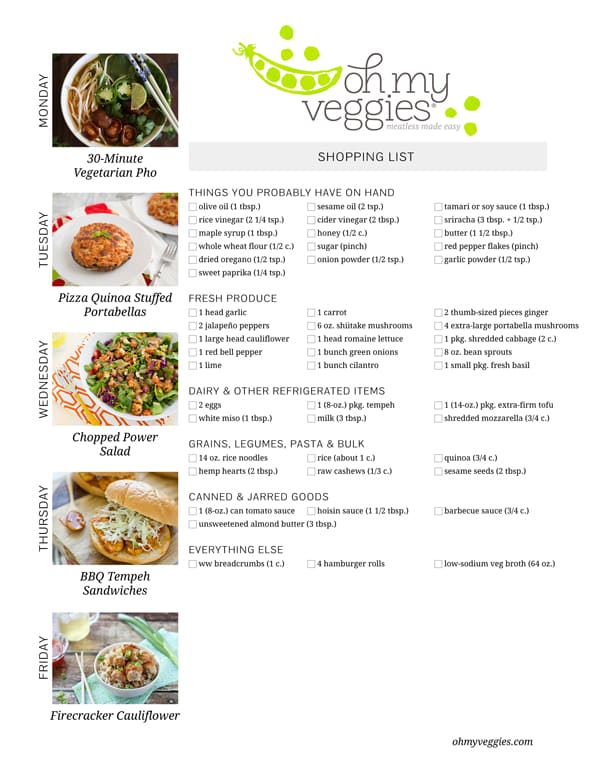 Click here for a printable version of this week's meatless meal plan and shopping list.
Find more dinner ideas from our Meatless Meal Plan archives.