Our weekly meatless meal plans are 5-day menus that serve a family of 4 — or less if you don't mind leftovers! Click on each of the meal links below to get printable recipes, then print the meal plan and shopping list at the bottom of this post.
Here's this week's meatless meal plan:
Monday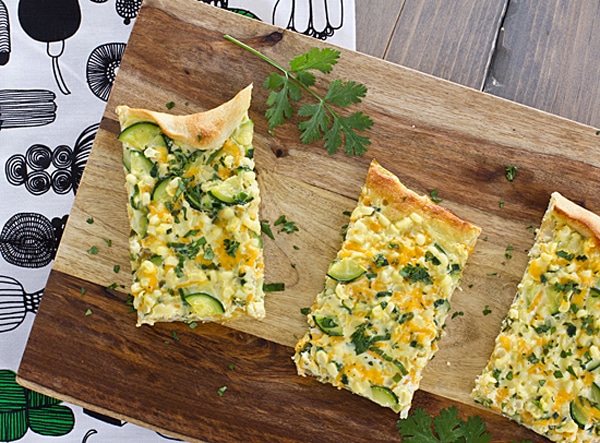 Roasted Fresh Corn, Poblano and Cheddar Pizza // Corn is still in season so get it while you can!
Tuesday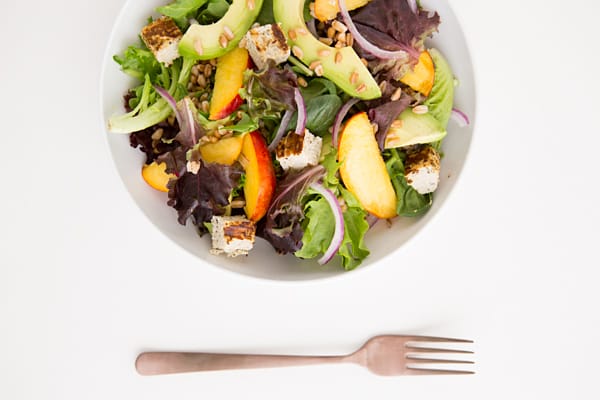 Nectarine and Avocado Salad with Ginger-Lime Dressing // Store-bought marinated tofu makes this salad worthy of a meal.
Wednesday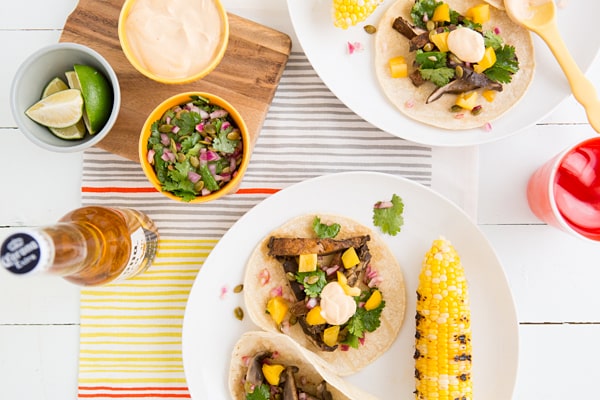 Beer-Marinated Grilled Mushroom Tacos with Pepita Relish and Chipotle Crema // With a little advance prep work, these tacos make an easy weeknight dinner.
Thursday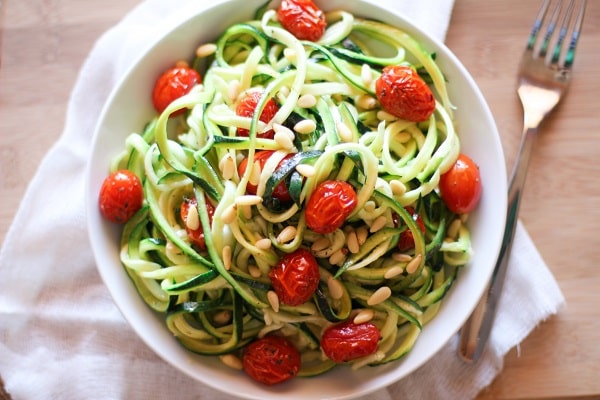 Lemon-Garlic Zucchini Noodles with Roasted Tomatoes // Spiralized zucchini is tossed in a light, zesty sauce.
Friday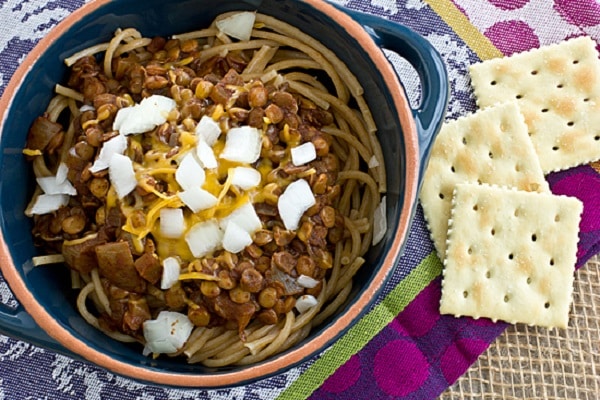 Vegan Cincinnati Chili // A touch of cocoa powder adds depth to this lentil-based chili.
Tips For This Week's Plan
Use half the red onion for the tacos and the other half for the salad.
Not sure what to do with your leftover chipotle in adobo? Freeze it!
Sour cream is an optional ingredient for the pizza, so we left it off the list. If you want it, add it back on—you can use it on the chili too!
Extra cheddar and green onions can also be used as toppings for the chili.
There are a few different components for the tacos, but don't worry—you can make them in advance! You can start marinating the mushrooms and make the cashew crema the night before.
Printable Meal Plan & Shopping List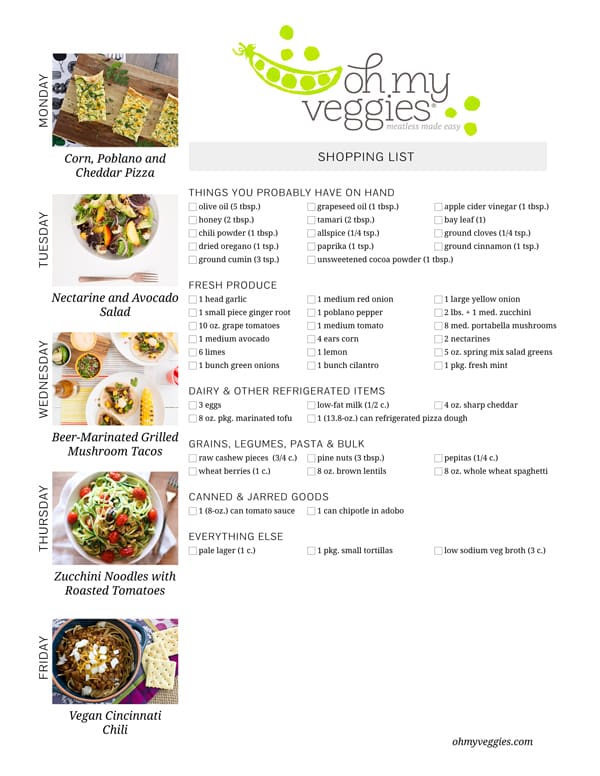 Click here for a printable version of this week's meatless meal plan and shopping list.
Find more dinner ideas from our Meatless Meal Plan archives.