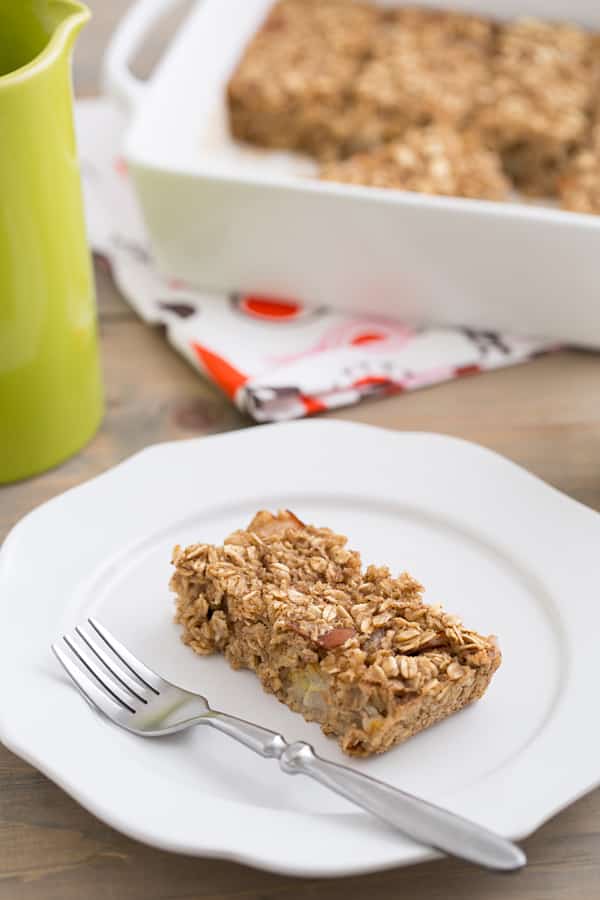 I was never much of a breakfast eater as a kid until the glory days of oatmeal in the late 80s and early 90s. And by glory days of oatmeal, obviously I am referring to two things: Undercover Bears and Oatmeal Swirlers. I used to add only the bare minimum amount of water needed to make the oatmeal edible, so those oats were basically there just to deliver massive, concentrated amounts of sugar and gummy bears. The 80s and 90s were a magical time when the bar was set super low when it came to healthy eating. Choosing Oatmeal Swirlers over Ice Cream Cones Cereal? Healthy choices! Orange Drink instead of Coke with your Happy Meal? Way to go, kid!
But now I'm an adult and I know that little oatmeal packets full of sugar and candy aren't really the best way to start the day. I still love oatmeal though. The only thing I love more than oatmeal is convenient oatmeal. I have a lot of overnight oats and breakfast shakes during the summer, but now that fall is here, I'm in the mood for warm oatmeal again. Enter: Spiced Pear Baked Oatmeal.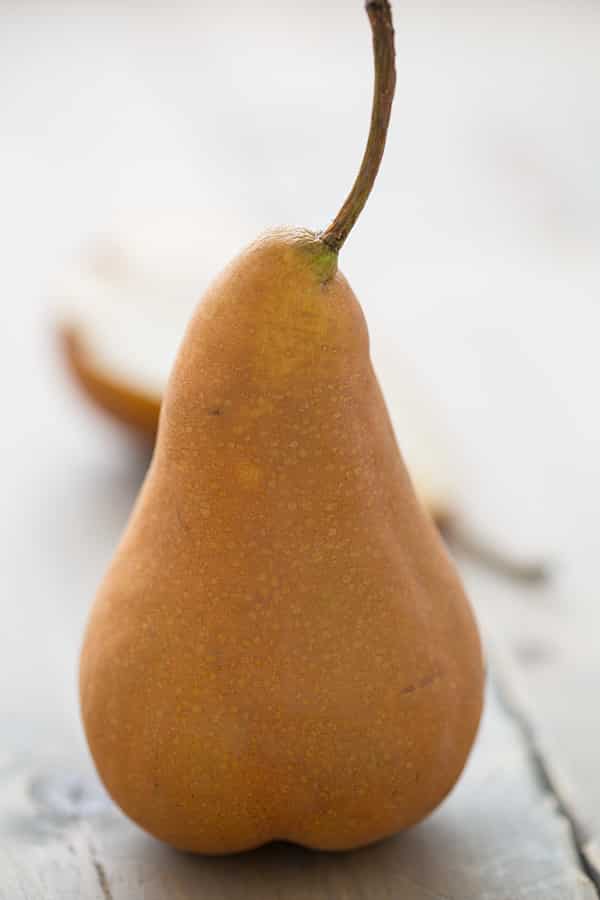 Baked oatmeal is what would happen if you crossed a cake with oatmeal. It's oatmeal in cake form! I know what you're thinking though. "No way am I getting up early to make this for breakfast." Well, that's alright, because you don't have to! You can make it in advance, cut it into squares, and freeze it. In the morning, you just pop that square of oatmeal in the oven or microwave and boom, breakfast is ready in minutes. (Have you noticed a theme in my breakfast posts? I am hungry and lazy in the morning. If it takes more effort than peeling a banana, then I'll just starve, thankyouverymuch.)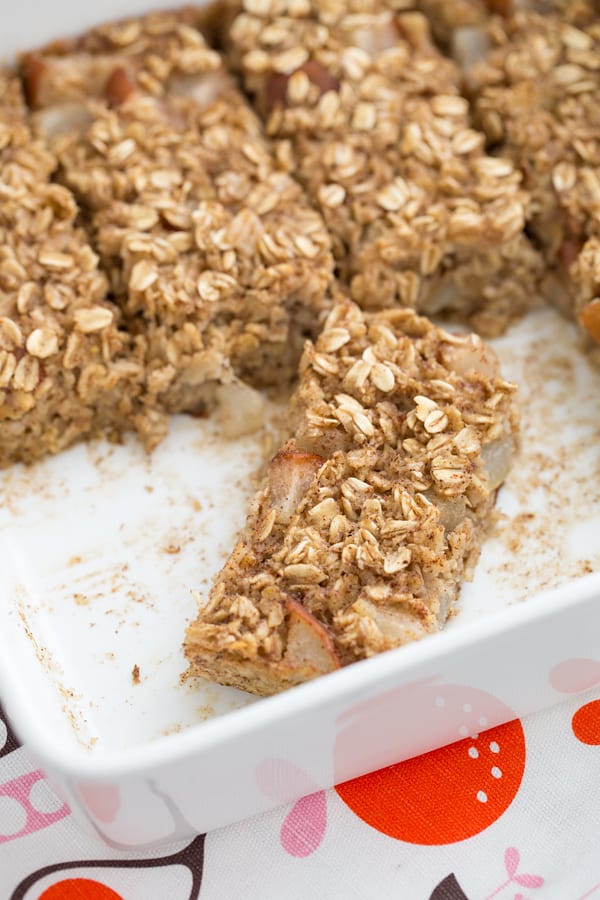 Instead of gummy bears, this oatmeal is full of diced pears. Apples, raisins, or other fruit both dried and fresh, will work too. Nuts and seeds are also a great addition. You could even top each piece with a swirl of jam if you really wanted to. Options! You have them!
This post was originally published on September 16, 2013.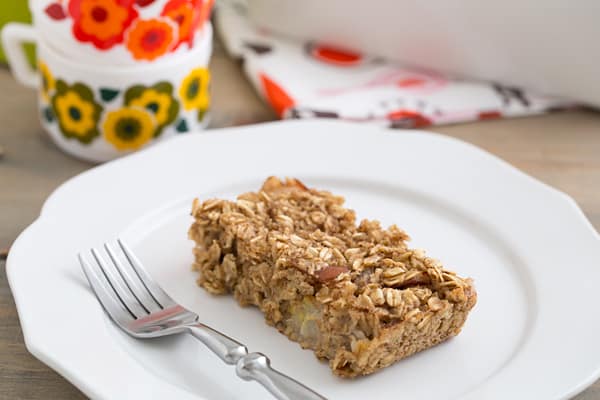 Ingredients
2 ¼

cups

old-fashioned rolled oats

1 ½

teaspoon

ground cinnamon

¼

teaspoon

ground ginger

⅛

teaspoon

ground cloves

Dash of nutmeg

½

teaspoon

baking powder

1

egg

1 ¾

cup

milk

I use almond milk

1

teaspoon

vanilla extract

⅓

cup

maple syrup

1

cup

diced pears

about 1 pear
Instructions
Preheat oven to 375ºF.

Combine the oats, spices, and baking powder in a medium bowl.

Beat the egg in a second bowl. Stir in the milk, vanilla, and syrup, then pour the wet mixture into the oat mixture. Fold in the pears.

Spray a square baking dish with oil or cooking spray. Pour oatmeal into the baking dish and bake for 25-35 minutes, or until set and beginning to brown. Serve immediately or, if freezing, allow the oatmeal to cool, then cut it into 6 to 8 pieces (the pieces hold together better after cooling!).
Notes
To reheat from frozen, heat the oatmeal in the microwave for 30 seconds at a time until heated through or bake in the oven at 350ºF for about 15 minutes.
Nutrition
Calories:
236
kcal
Carbohydrates:
41
g
Protein:
7
g
Fat:
5
g
Saturated Fat:
2
g
Polyunsaturated Fat:
1
g
Monounsaturated Fat:
1
g
Trans Fat:
1
g
Cholesterol:
34
mg
Sodium:
80
mg
Potassium:
290
mg
Fiber:
4
g
Sugar:
17
g
Vitamin A:
163
IU
Vitamin C:
1
mg
Calcium:
147
mg
Iron:
2
mg