Our vegan meal plans are 5-day menus that serve a family of 4 — or less if you don't mind leftovers! Click on each of the meal links below to get printable recipes, then print the meal plan and shopping list at the bottom of this post.
Here's this week's vegan meal plan:
Monday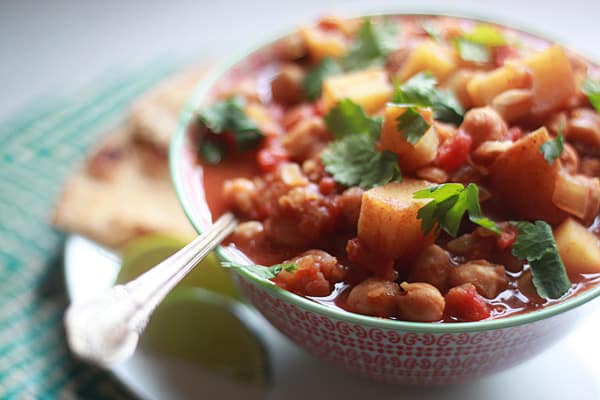 Slow Cooker Indian Spiced Chickpeas & Potatoes // This spicy curry simmers away hands-free in the slow cooker throughout the day. Your kitchen should smell pretty delicious by the time it's done!
Tuesday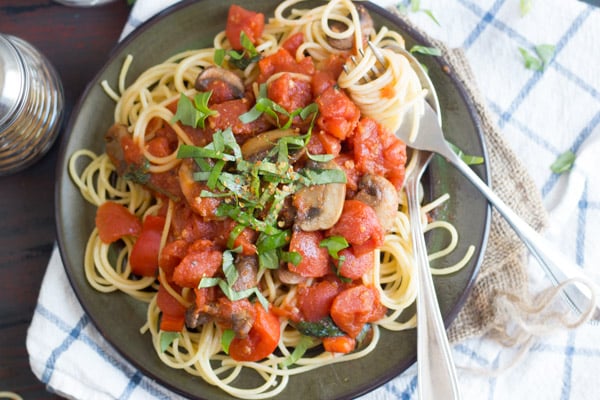 Spaghetti All'arrabbiata with Mushrooms and Bell Peppers // This extras-spicy pasta dinner requires just a handful of ingredients and cooks up in 40 minutes.
Wednesday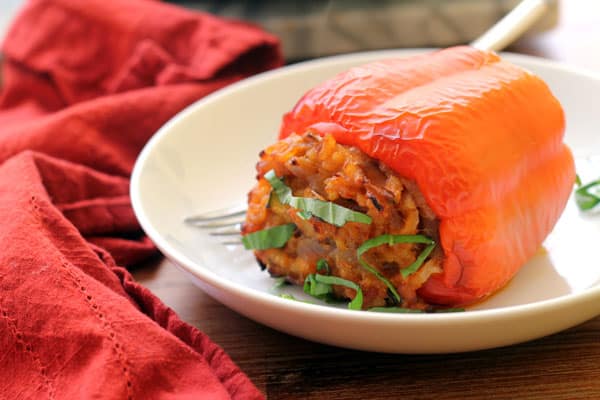 Thai Stuffed Peppers // Roasted bell peppers are stuffed with risotto cooked in red curry coconut sauce to make this flavorful vegan main dish.
Thursday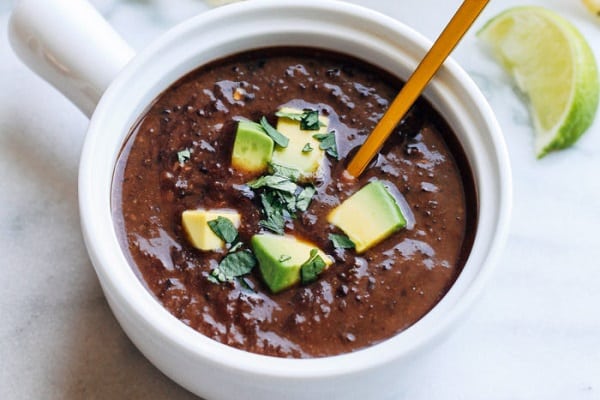 5 Ingredient Black Bean Soup // 5 ingredients are 15 minutes are all that's required to make this healthy and meal-worthy vegan soup!
Friday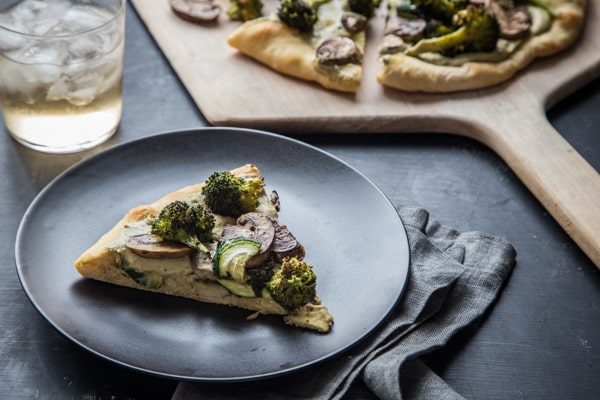 Roasted Vegetable & White Bean Pesto Hummus Pizza // The secret ingredient to a super easy, flavorful and healthy vegan pizza? Surprise! It's hummus!
Printable Meal Plan & Shopping List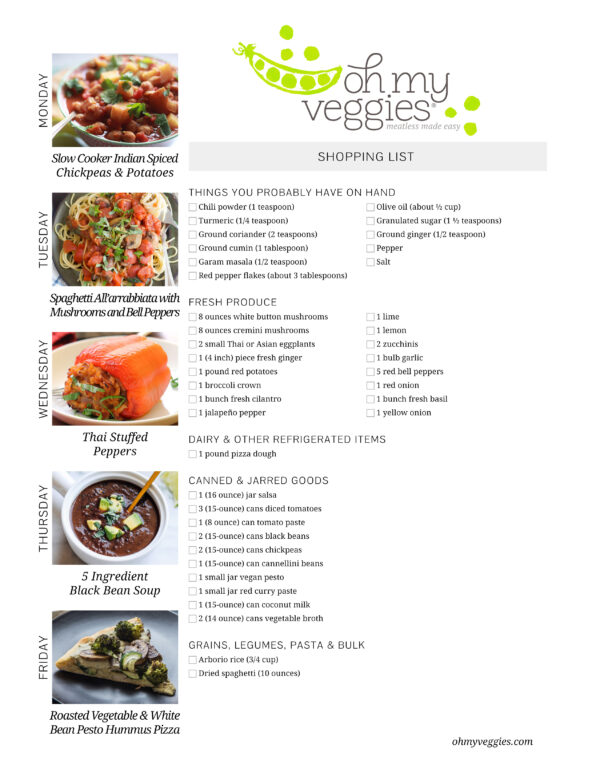 Tips for This Week's Vegan Meal Plan
If you have leftover cilantro after making Monday's Indian chickpeas & potatoes, use it to garnish Thursday's soup. And if you have leftover basil after making Tuesday's pasta, use it to garnish Wednesday's Thai stuffed peppers.
Add a baguette to the shopping list if you'd like -- it will go nicely with the spaghetti all'arrabbiata and the black bean soup.
Be sure the red curry past you buy for the Thai stuffed peppers is vegan -- some brands contain shrimp paste.
You'll probably have some leftover tomato paste from Monday's Indian chickpeas & potatoes. Seal it up and freeze it for later use.
The Thai stuffed peppers recipe is the only one that calls for safflower seed oil, so we left it off the list. Use whatever oil you've got on hand.
Friday's pizza is topped with homemade pesto hummus, but you can swap it out with your favorite store-bought hummus if you'd like.
Click here for a printable version of this week's vegan plan and shopping list.
Find more dinner ideas from our Meatless Meal Plan archives.