Our vegan meal plans are 5-day menus that serve a family of 4 — or less if you don't mind leftovers! Click on each of the meal links below to get printable recipes, then print the meal plan and shopping list at the bottom of this post.
Here's this week's vegan meal plan:
Monday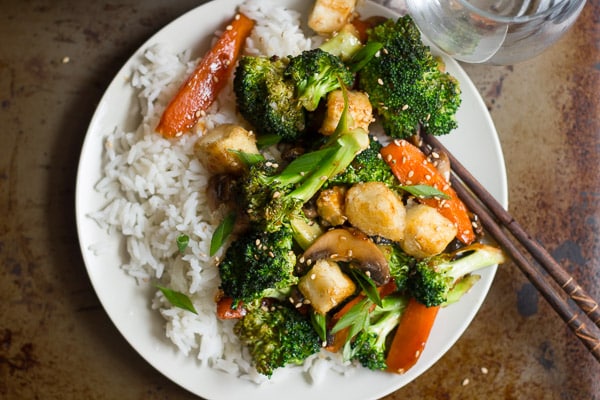 Winter Vegetable Stir-Fry with Crispy Tofu // This stir-fry is made with crispy pan-fried tofu and veggies that are readily available in the winter months.
Tuesday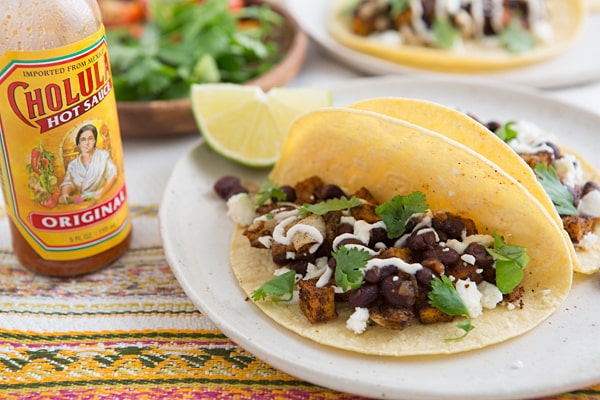 Roasted Sweet Potato Black Bean Tacos // These spicy tacos are on the table in thirty minutes flat.
Wednesday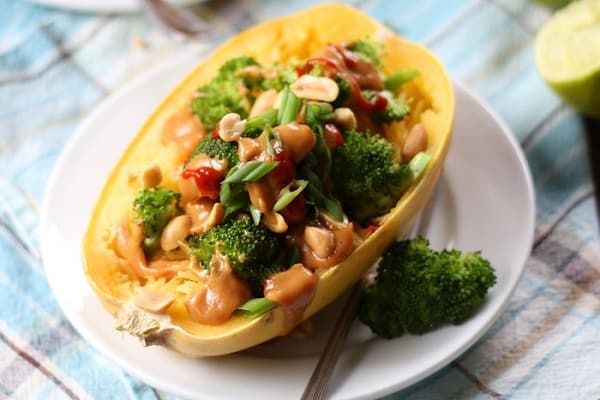 Thai Peanut & Broccoli Stuffed Spaghetti Squash // Spaghetti squash halves are roasted, stuffed with broccoli, and drizzled in creamy peanut sauce to make this easy Thai-inspired dinner.
Thursday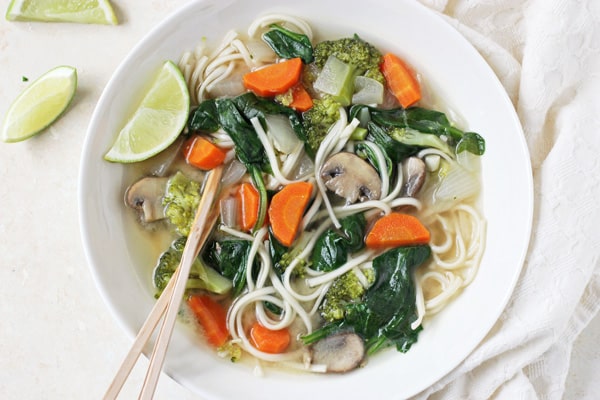 Miso Veggie Noodle Soup // This cozy bowl is guaranteed to warm you up, and it's made with healthy immune-boosting miso paste.
Friday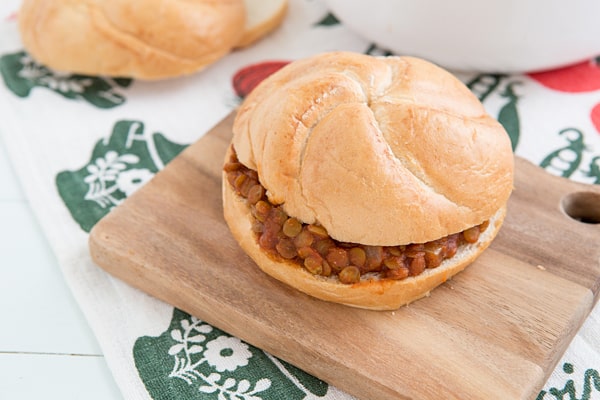 Sloppy Lentils // These saucy one-pot lentils are piled onto sandwich rolls to make an easy and flavor-packed vegan spin on a comfort food classic.
Printable Meal Plan & Shopping List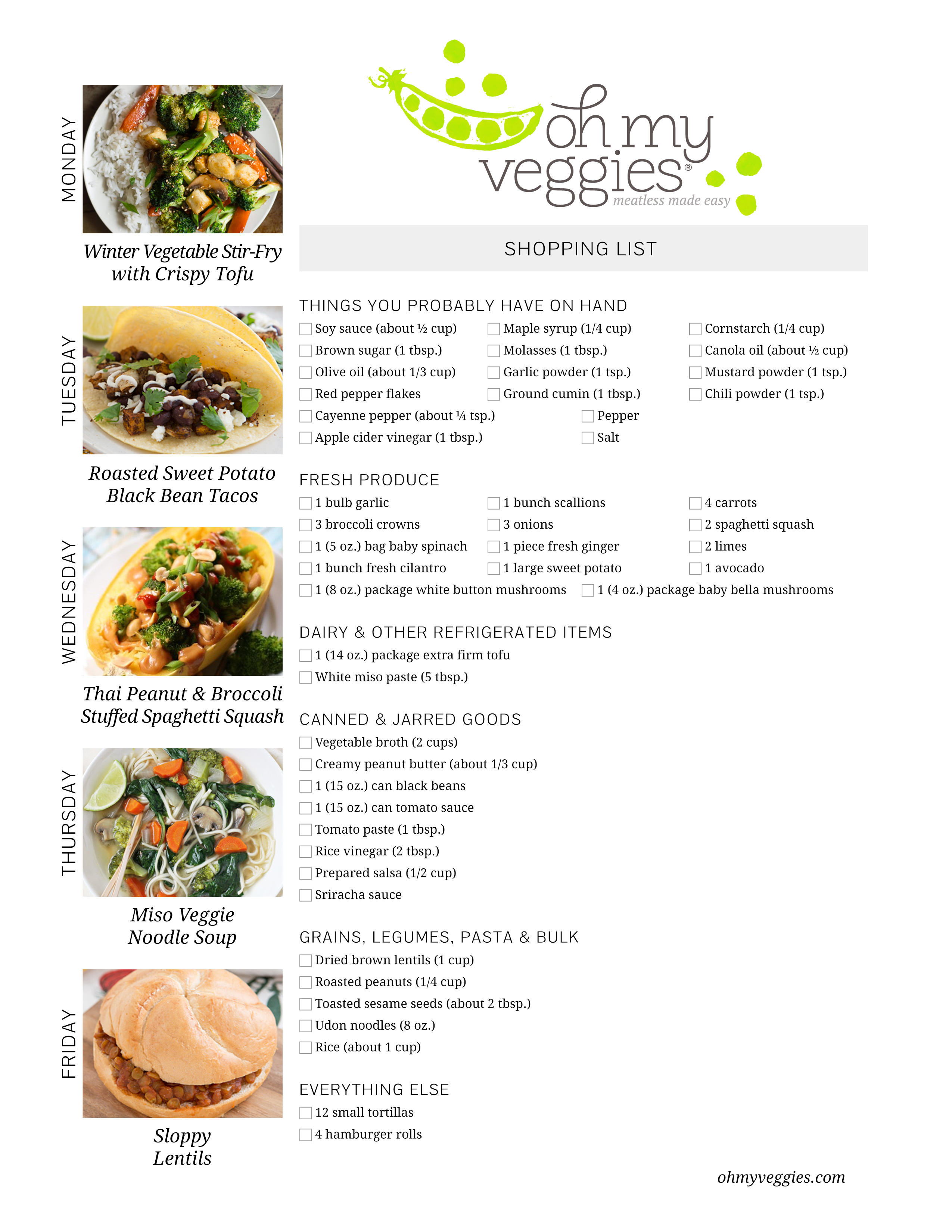 Tips for This Week's Vegan Meal Plan
Tuesday's taco recipe offers a number of topping options. We added fresh cilantro and an avocado to the list, but feel free to substitute with your favorite vegan taco fixings. If you have some cilantro left over, sprinkle it on Wednesday's spaghetti squash or Thursday's soup.
Wednesday's spaghetti squash recipe serves 2, so double it to feed a family of 4.
Thursday's soup recipe calls for udon noodles, but feel free to substitute soba or another variety of noodles.
Click here for a printable version of this week's vegan plan and shopping list.
Find more dinner ideas from our Meatless Meal Plan archives.