Our vegan meal plans are 5-day menus that serve a family of 4 — or less if you don't mind leftovers! Click on each of the meal links below to get printable recipes, then print the meal plan and shopping list at the bottom of this post.
Here's this week's vegan meal plan:
Monday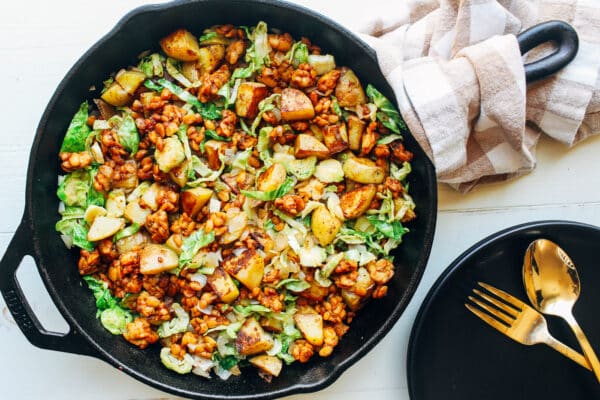 Tempeh Hash with Brussels Sprouts // Serve this savory hash alongside some toast for a perfect protein-packed breakfast-for-dinner.
Tuesday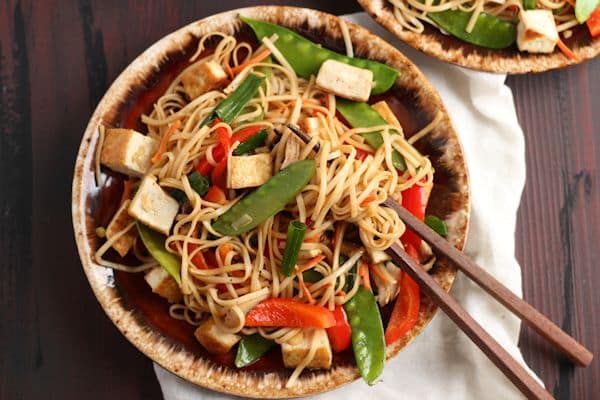 Veggie Lo Mein with Pan-Fried Tofu // This lo mein takes 20 minutes from start to finish, and it's almost as easy to make as ordering takeout.
Wednesday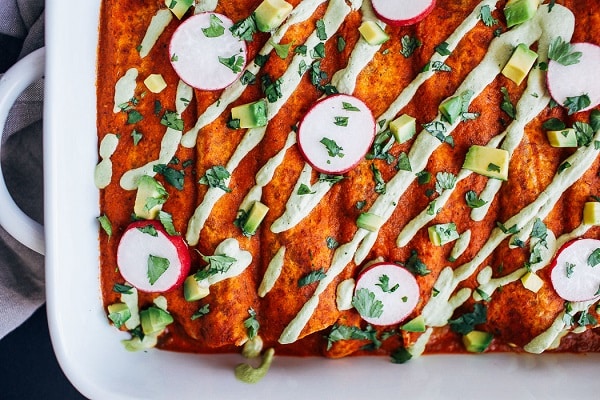 Swiss Chard Mushroom Enchiladas // These spicy enchiladas are topped with a rich and creamy, but totally dairy-free, sunflower crema.
Thursday

Tempeh Bolognese // Tempeh makes for a hearty and plant-based meat replacement in this vegan Bolognese.
Friday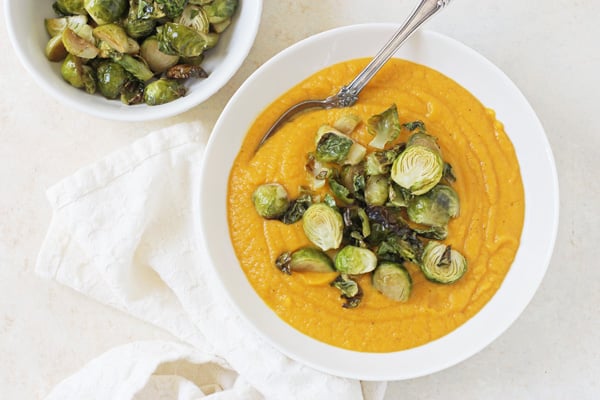 Butternut Squash Soup with Crispy Brussels Sprouts // This cozy vegan soup is loaded with warming spices, and made with a creamy base of butternut squash and coconut milk.
Printable Meal Plan & Shopping List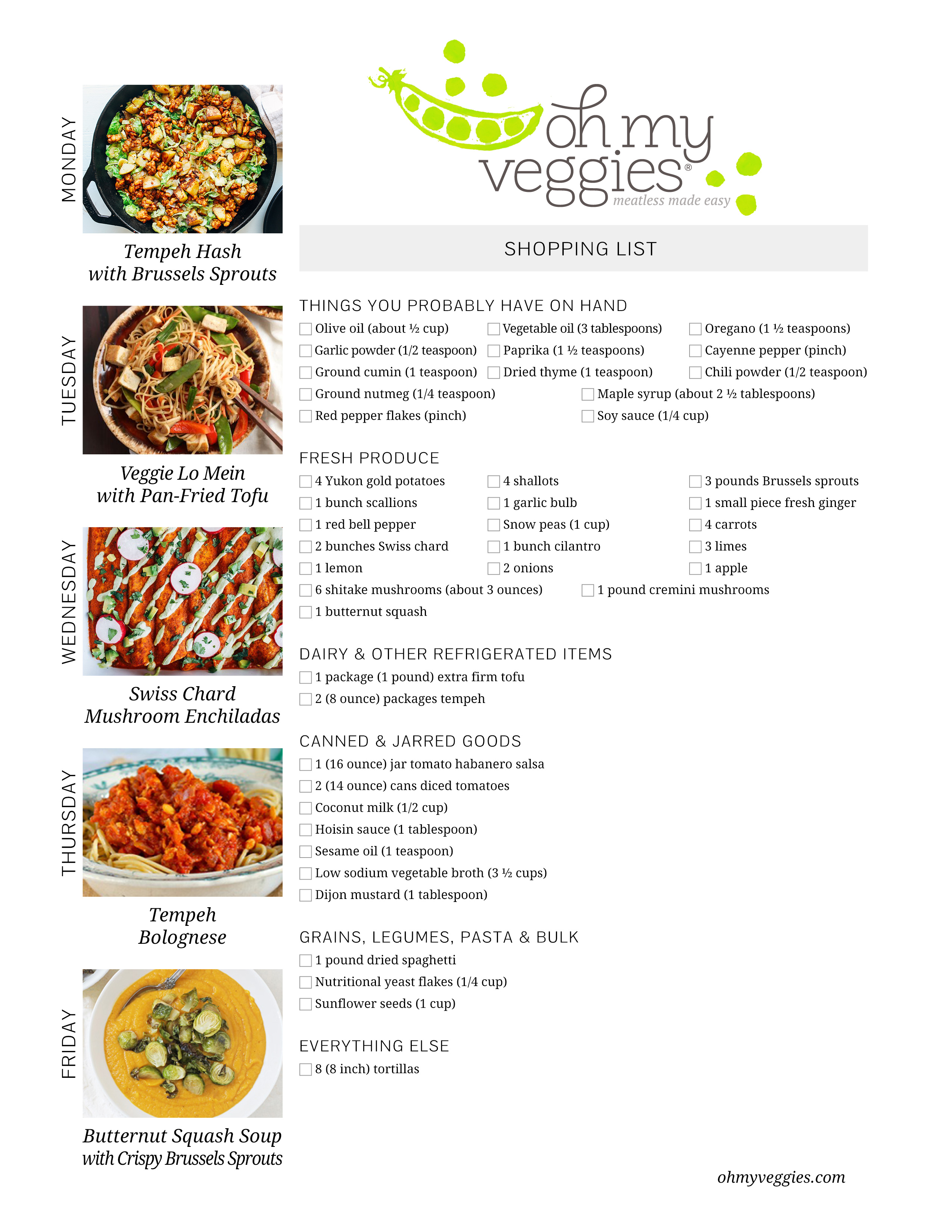 Tips for This Week's Vegan Meal Plan
We included spaghetti on list, to go with Thursday's tempeh Bolognese. You can also use this for Tuesday's lo mein, since vegan lo mein noodles can be tough to find.
If you have leftover scallions after making Tuesday's lo mein, use them to top Wednesday's enchiladas.
A crusty baguette would be a nice accompaniment to Friday's soup, so add that to the list if you'd like.
Wednesday's enchilada recipe uses habanero salsa, which is very spicy. Substitute another variety of salsa if you prefer a milder dish.
Click here for a printable version of this week's vegan plan and shopping list.
Find more dinner ideas from our Meatless Meal Plan archives.