Our vegetarian meal plans are 5-day menus that serve a family of 4 — or less if you don't mind leftovers! Click on each of the meal links below to get printable recipes, then print the meal plan and shopping list at the bottom of this post.
Here's this week's vegetarian meal plan:
Monday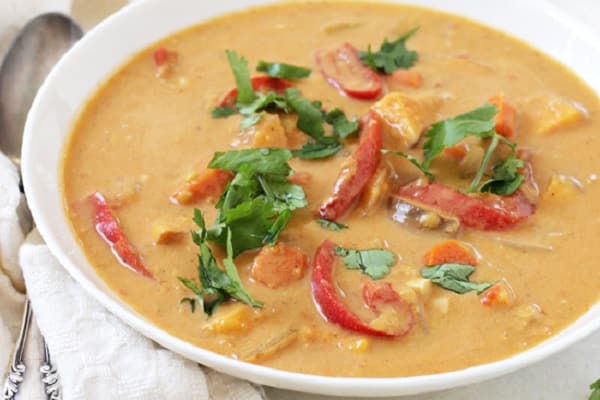 Slow Cooker Thai Sweet Potato Soup // This cozy soup simmers away all day in your slow cooker, but it tastes like it came from your favorite Thai restaurant.
Tuesday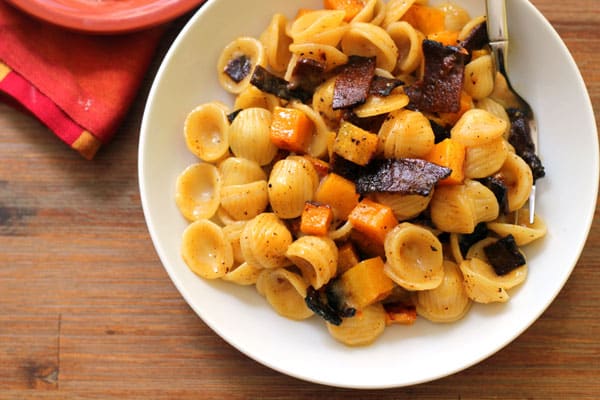 Vegetarian Pasta Carbonara with Roasted Butternut Squash // Chunks of roasted butternut squash round add a hint of sweetness to offset the savory flavors in this vegetarian spin on classic pasta carbonara.
Wednesday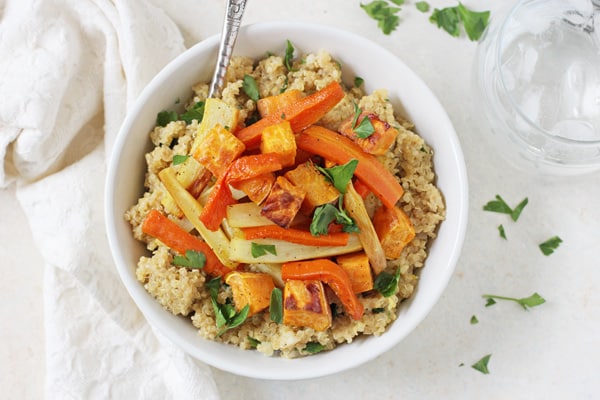 Quinoa Risotto with Roasted Root Vegetables // This no-fuss risotto swaps out quinoa for rice, and is made meal-worthy with the addition of hearty roasted root veggies.
Thursday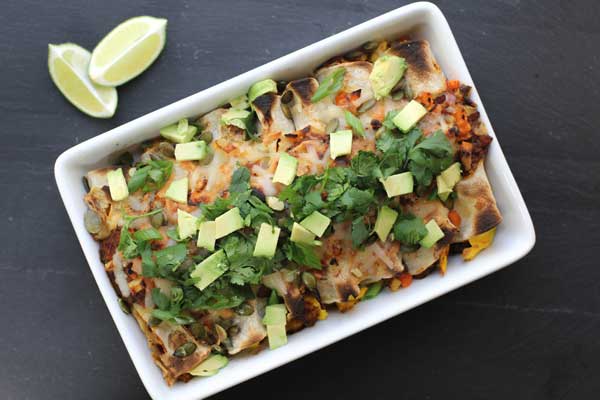 Huevos Rancheros Enchiladas // These spicy egg-filled enchiladas are perfect on those nights when you're craving breakfast-for-dinner.
Friday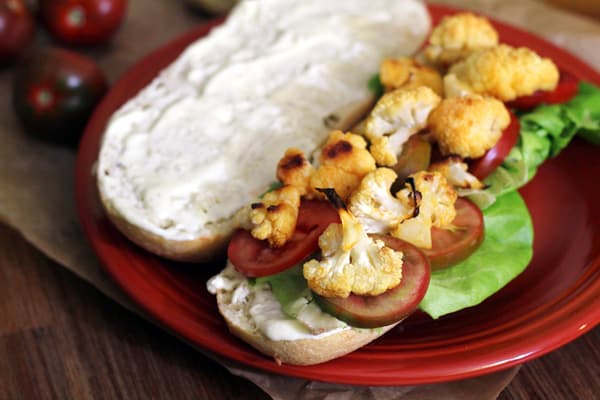 Buffalo Cauliflower Sandwiches with Herbed Goat Cheese-Mascarpone Dip // Buffalo cauliflower "wings" aren't just for game-day  snacking -- they make an awesome sandwich filling as well!
Printable Meal Plan & Shopping List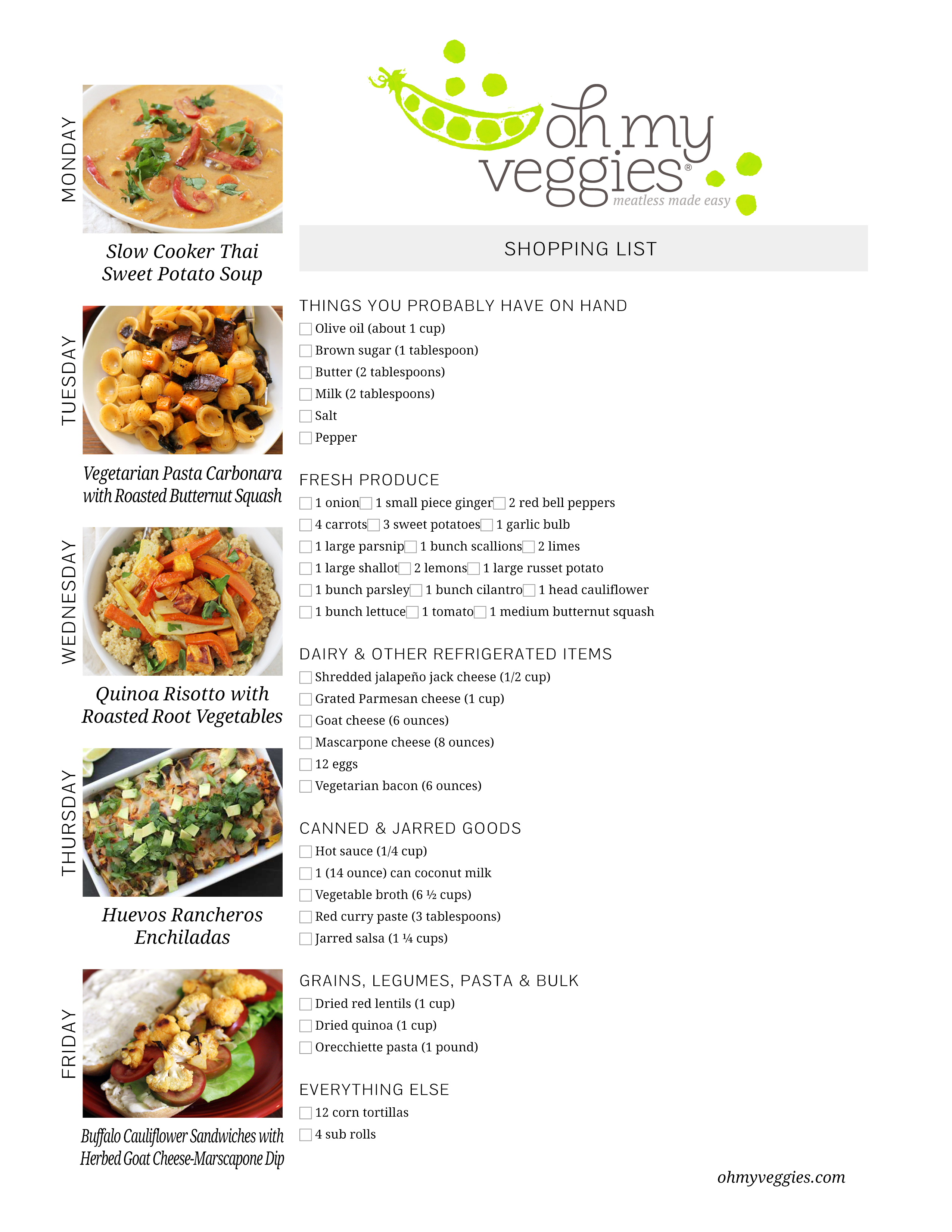 Tips for This Week's Vegetarian Meal Plan
Monday's soup and Thursday's enchilada recipes both include a number of optional accompaniments. We added cilantro, scallions and lime to the list, since you can use them for both! Check out the recipes and add any others you like to the list though.
Make sure to buy vegetarian varieties of curry paste and Parmesan cheese -- both products may contain animal ingredients, depending on the brand.
You'll have more than enough parsley for Wednesday's risotto, so feel free to sprinkle some on Tuesday's pasta as well.
Friday's sandwich recipe calls for herbed goat cheese, but we put plain goat cheese on the list, since you can use that for Wednesday's risotto. Feel free to add herbed goat cheese to the list if you'd prefer.
You can use pretty much any variety of vegetarian bacon for Tuesday's pasta, but we like Lightlife Fakin' Bacon Tempeh Strips. You can also make your own!
For Friday's sandwiches, we recommend using a vinegar-based cayenne pepper hot sauce, like Frank's brand.
Click here for a printable version of this week's vegetarian meal plan and shopping list.
Find more dinner ideas from our Meatless Meal Plan archives.