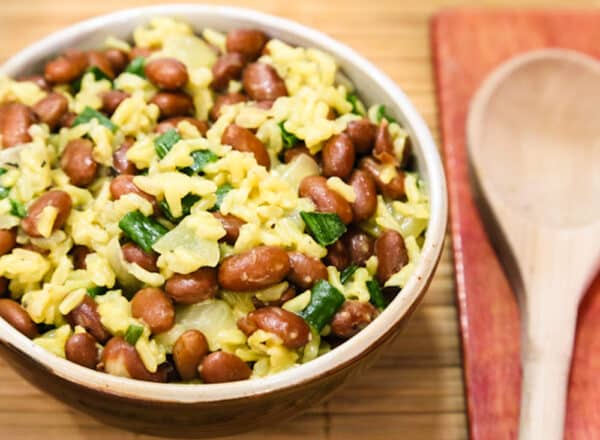 Rice and beans are a staple food in many countries around the world. The reason for this is that when you put the two together you get all of the essential amino acids needed to make a complete protein. I am sure that it is not necessary to tell this to the Oh My Veggies crowd, but it is very important for vegetarians and vegans to have a good sources for these essential amino acids. the body uses them for protein synthesis and to repair tissues in the body. Rice and beans are one of the absolute best ways to get these amino acids into your diet without using animal proteins. Beans and rice are considered comfort food in many countries. The reason is that beans are so versatile, there are several varieties, and they can be used for several different recipe applications. We have gathered together a list of some of the best vegetarian rice and beans recipes to help you to explore some new culinary horizons.
Cajun-Style Red Beans and Rice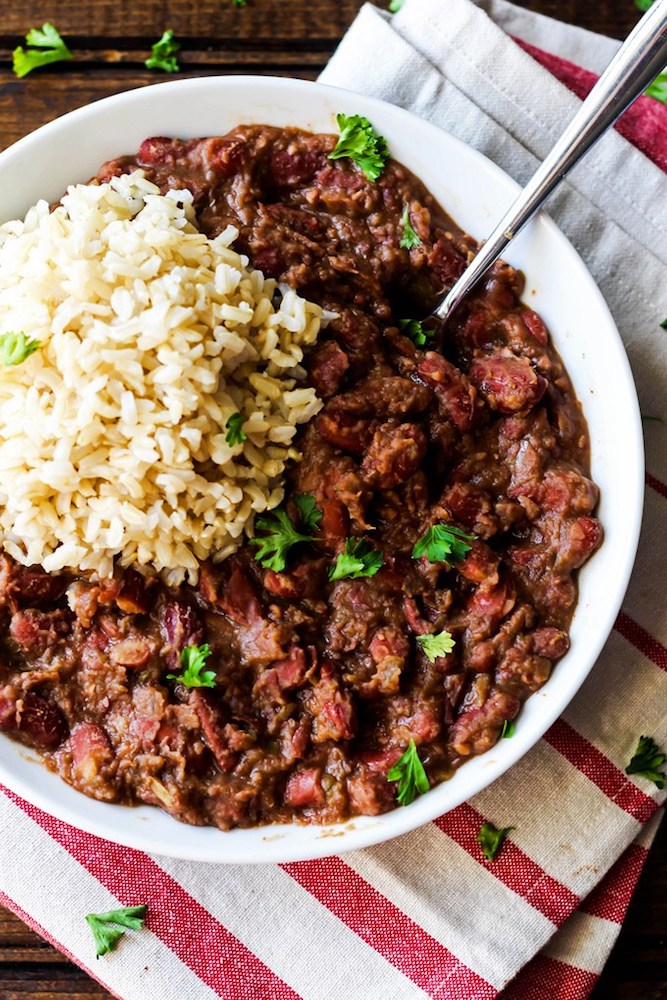 When people talk about rice and beans, they are usually referring to cajun red beans and rice. This recipe is a good representation of this classic recipe. However, I prefer to use the actual red bean variety instead of kidney beans. Red beans have a more rich flavor, and make a more fulfilling finished product.
Get the recipe at emileeats.com.
Vegetarian Feijoada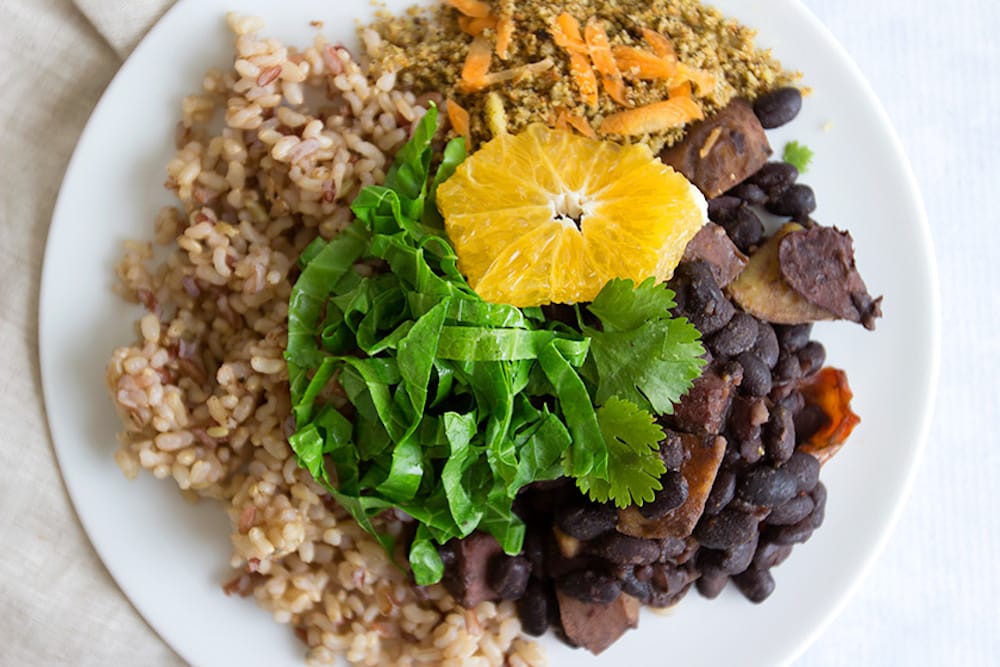 Feijoada is the national dish of Brazil. This is a comfort food created by African slaves that were brought to Brazil to work on sugar plantations. It is a take on the classic "Moors and Christians" black beans and rice dish from Portugal, and it adds some distinctly Brazilian and "slave" ingredients. This recipe uses smoked tofu to replace the smoked meat that gives traditional Feijoada its flavor. It is usually served with orange segments, greens, and toasted farina (cassava) flour. This is comfort food for a reason.
Get the recipe from sprinkleofgreen.com 
Vegetarian Rice and Bean Casserole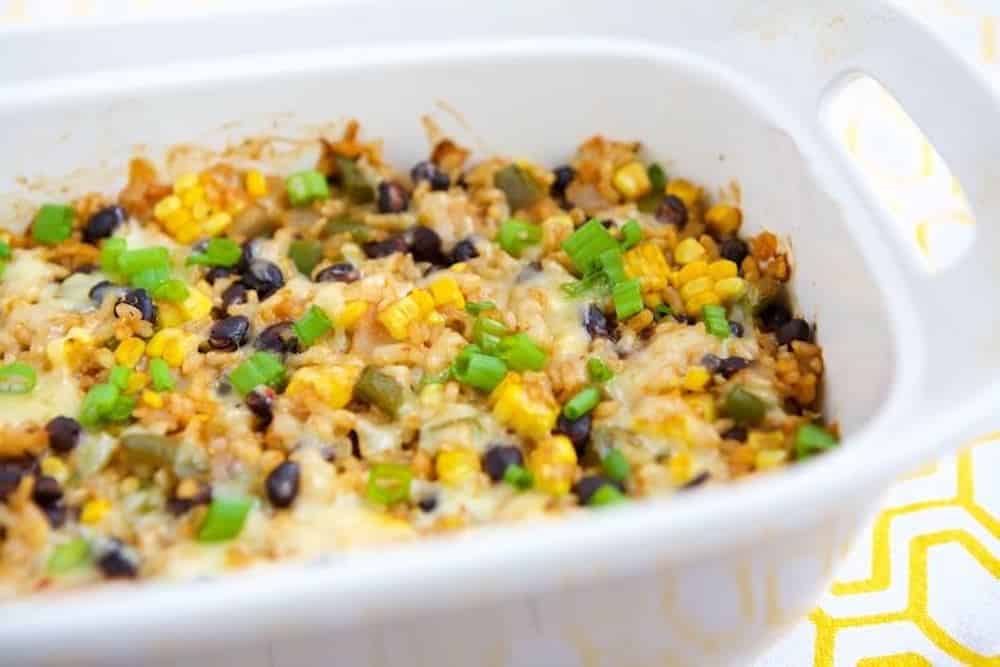 Here is a hearty casserole with two kinds of beans, rice, corn, and topped with cheese. This is a warm, hearty, and delicious dish that is a great main dish or side dish.
Get the recipe at jennabraddock.com.
Lentil, Rice, and Veggie Bake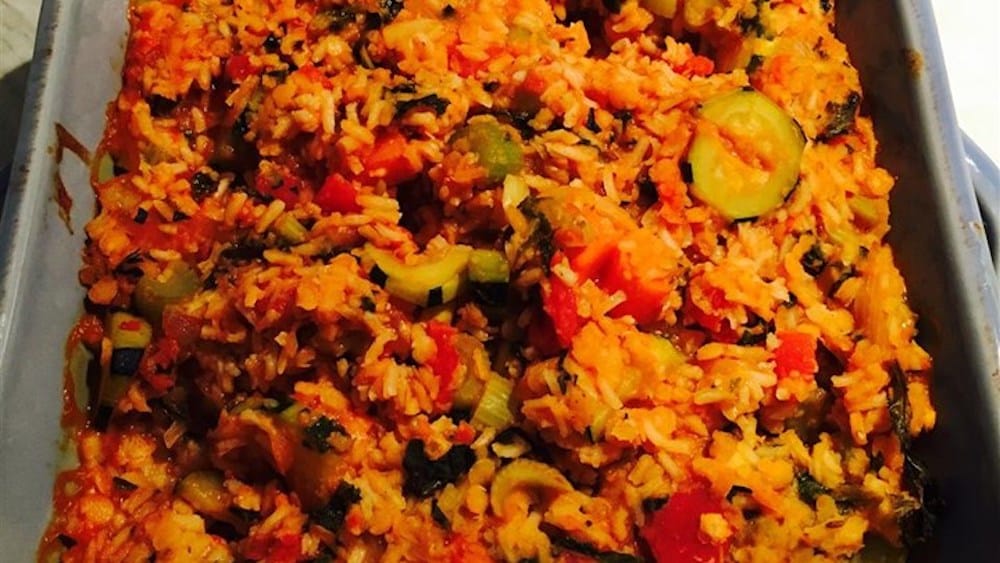 Lentils and rice together are another great source of protein. Lentils are reasonably priced, yet they are different in flavor and texture from beans. This is a great casserole with Italian flavors with lentils and rice. This is a great option when you are in the mood for variety in your menu.
Get the recipe from Allrecipes.com.
Black Bean, Rice, and Veggie Salad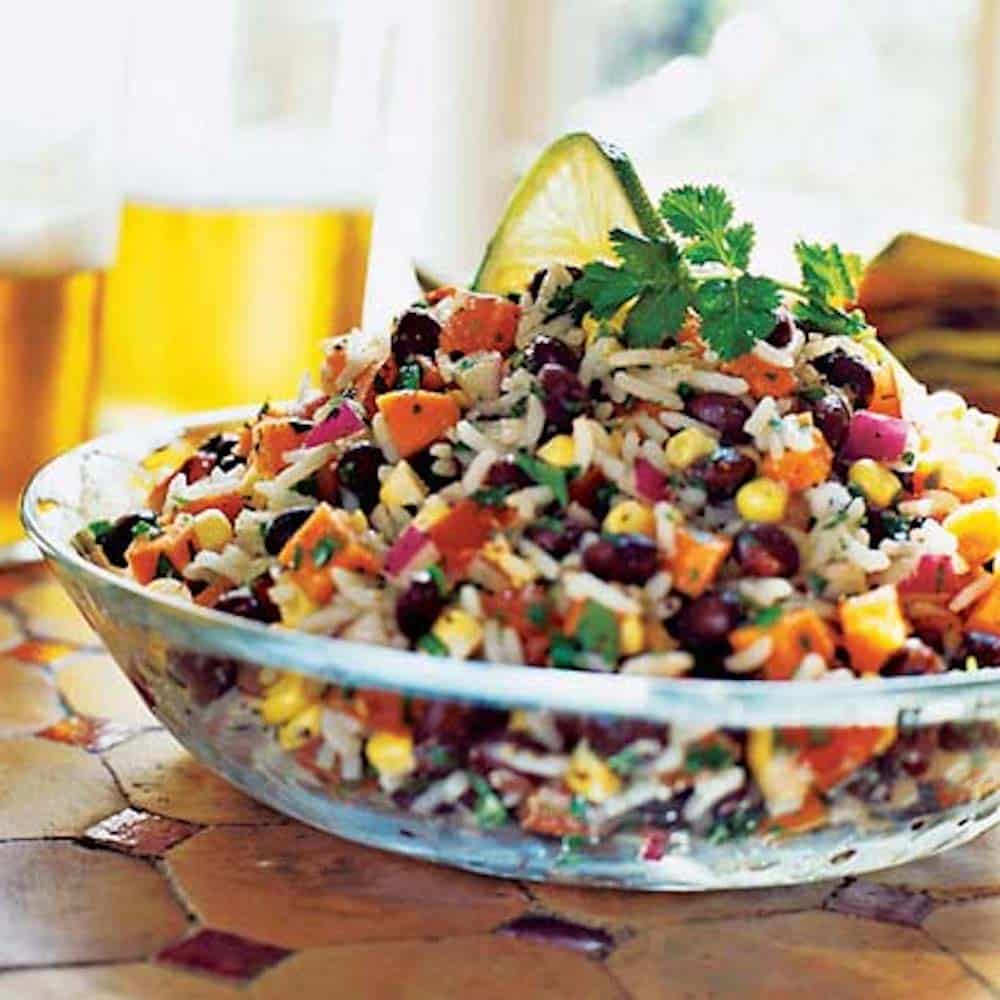 This is a cold salad of rice and beans that would be a great side dish, or could be a main dish for a hot summer day.
Get the recipe at myrecipes.com.
Jamaican Red Beans and Rice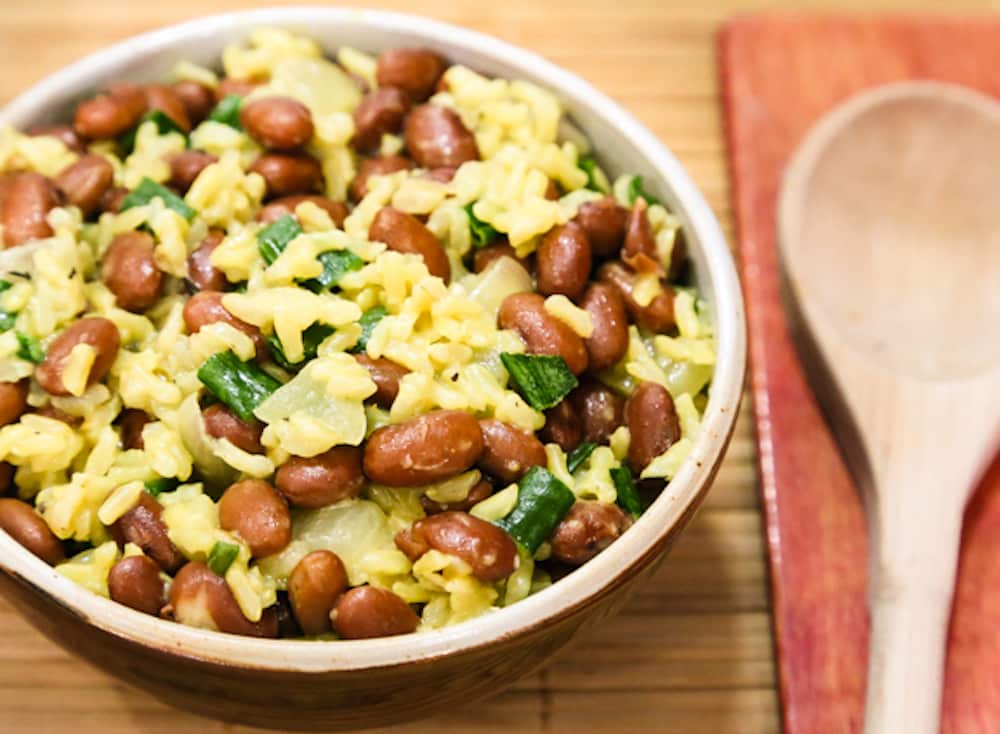 The flavors of Jamaica are an interesting mix of tropical ingredients and British flavors because Jamaica used to be a British holding. The British Empire brought ingredients from all over the world to their holdings. This dish is a great combination of  flavors, and it uses tropical flavors and Indian curry to create this delicious dish of rice and beans.
Get the recipe at vegkitchen.com
Black Bean and Rice Chili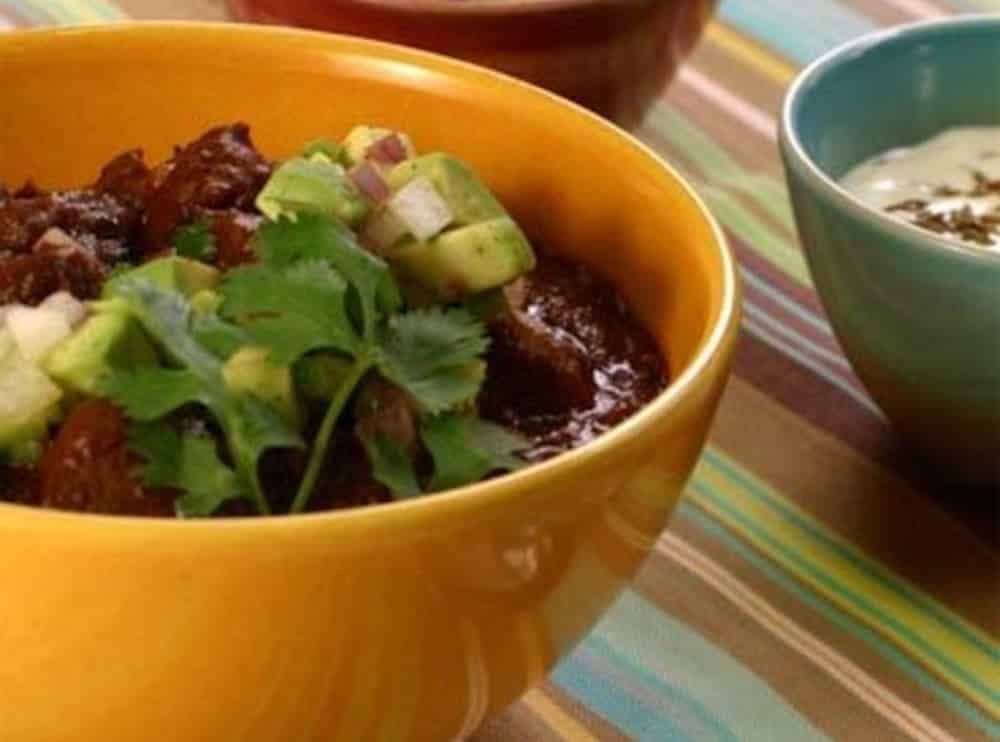 This is a chili recipe with cooked rice mixed in. The addition of rice completes the protein to make it a great meatless chili recipe.
Get the recipe at justapinch.com.
Kale, Black Bean & Avocado Burrito Bowl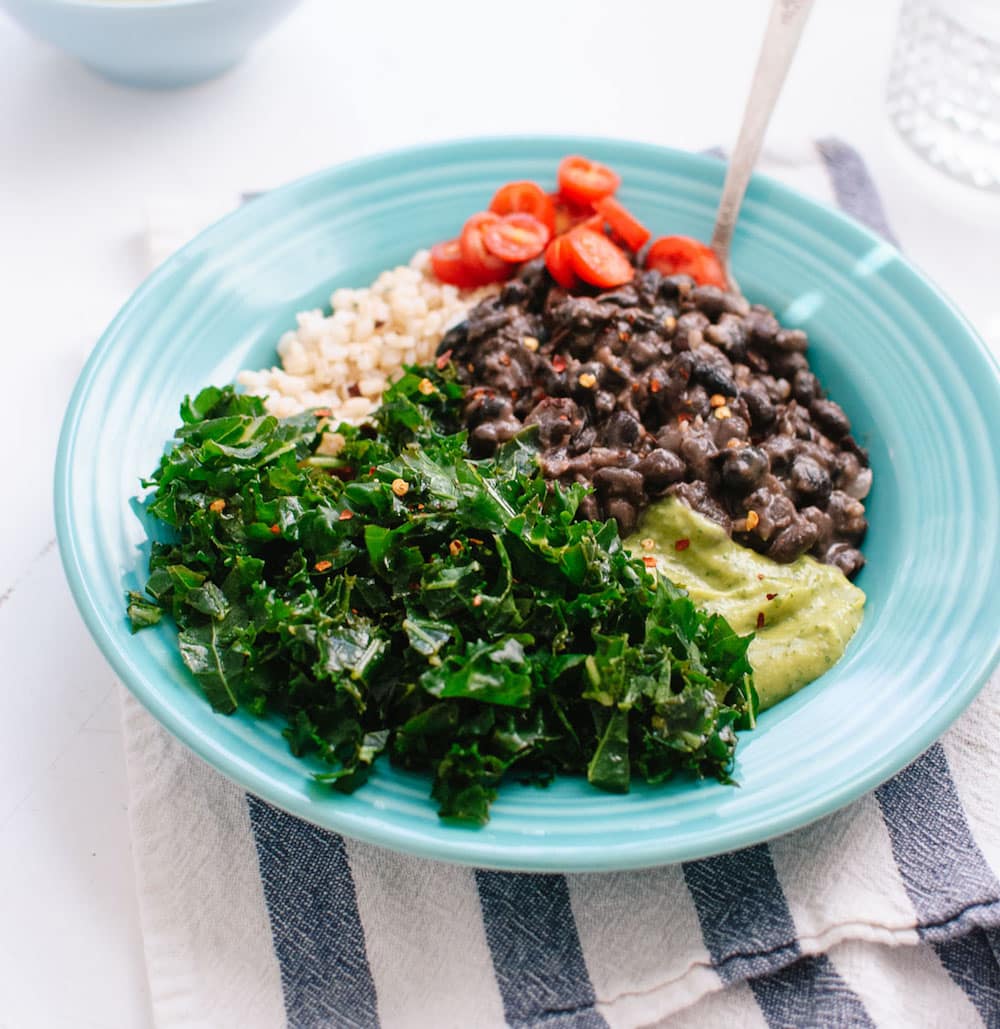 Burrito bowls have become very popular in the last few years. This burrito bowl brings the dense nutrition of kale, the complete protein of rice and beans, and the healthy fat of avocados. Beans and rice don't get better than this.
Get the recipe at cookieandkate.com .
Vegan Hoppin John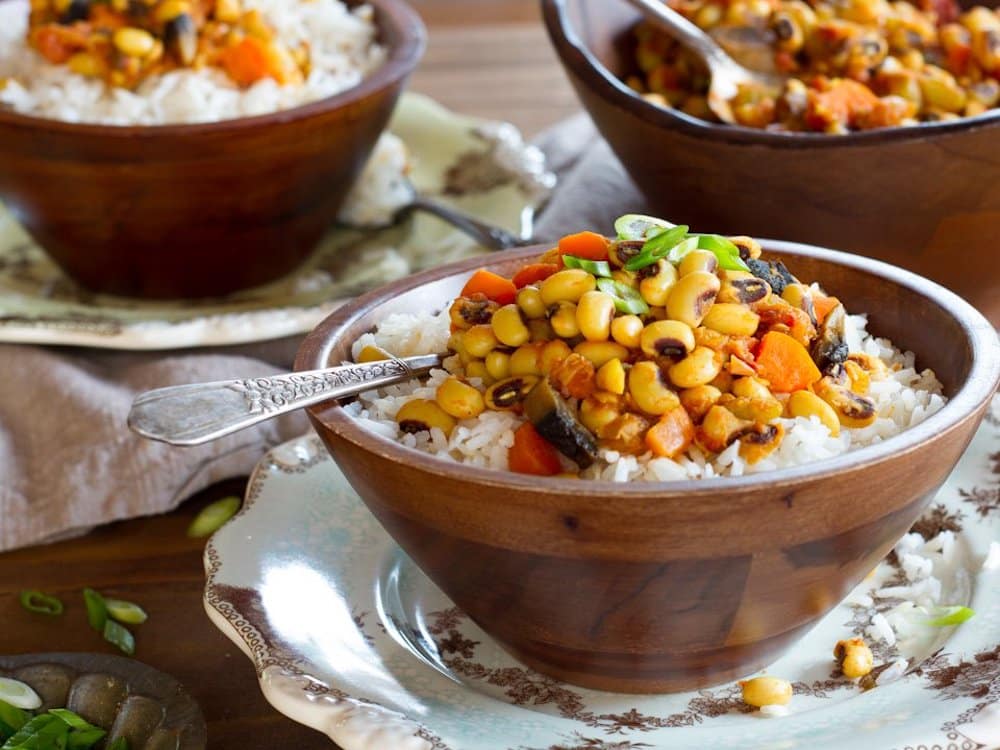 Hoppin' John is a traditional southern dish that combines rice with black-eyed peas. This recipe is seasoned with cumin and chili powder, and has bunches of mushrooms and veggies.
Get the recipe at toriavey.com.
One Pot Brazilian Chickpeas and Rice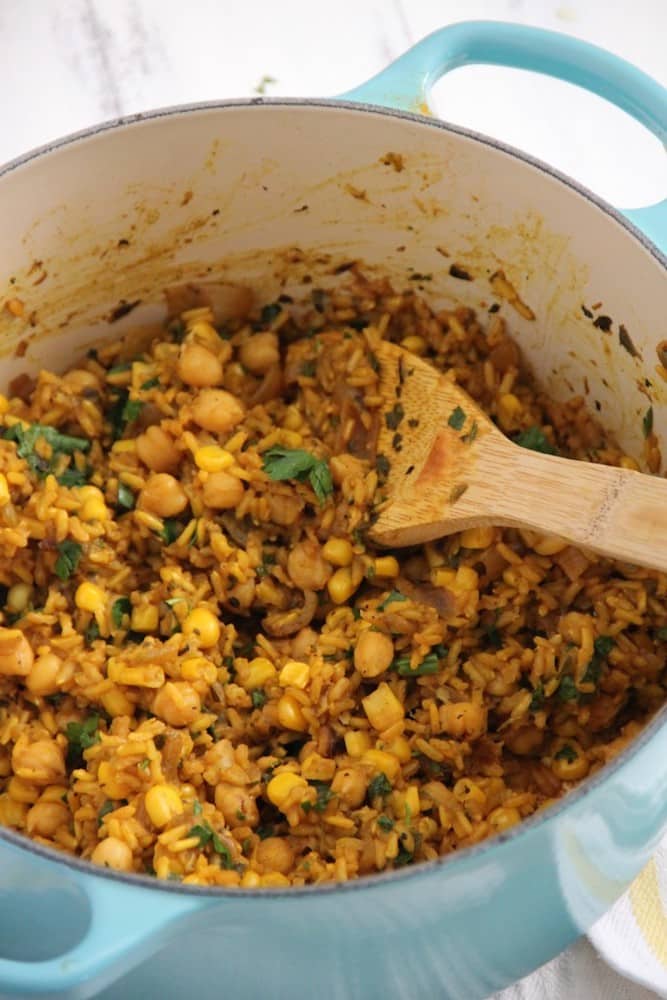 Chick peas are not only for hummus. Chick peas and rice are also a great source for those essential amino acids that our body needs. This is a one-pot chickpea and rice dish with great flavors. When the recipe calls for coriander, most will know this herb as cilantro. The flavors and bright greens and yellows of this dish are reminiscent of the Brazil.
Get the recipe at emmaslittlekitchen.com.
Mujadara: Lentils and Rice with Fried Onions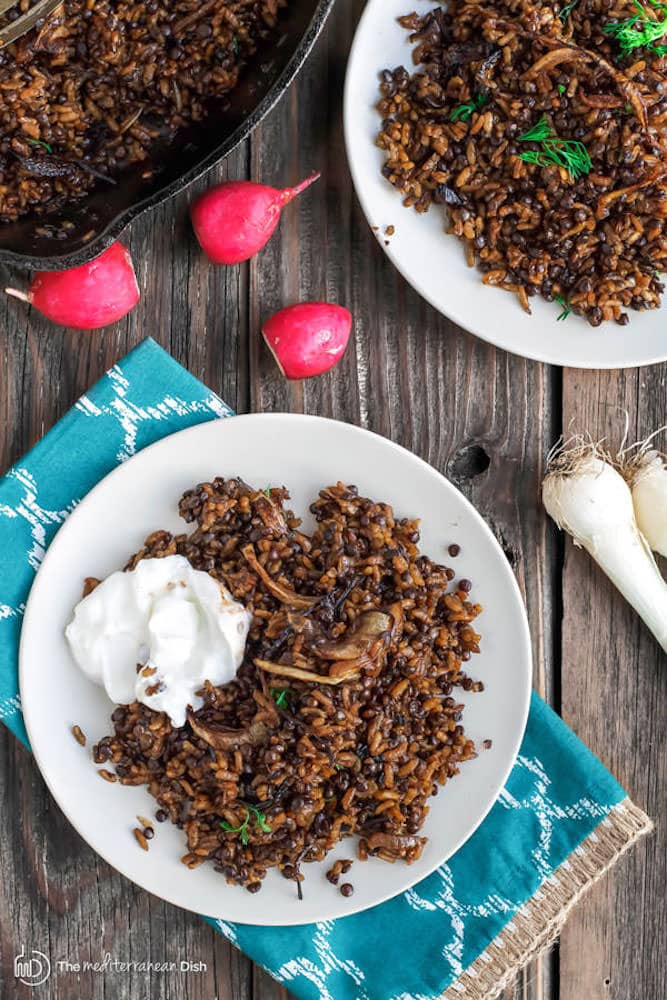 Mujadara is a traditional middle eastern dish with lentils, rice, and fried or caramelized onions. This is a great take on the original.
Get the recipe at themediterraneandish.com.
Tomato-Herb Rice with White Beans and Spinach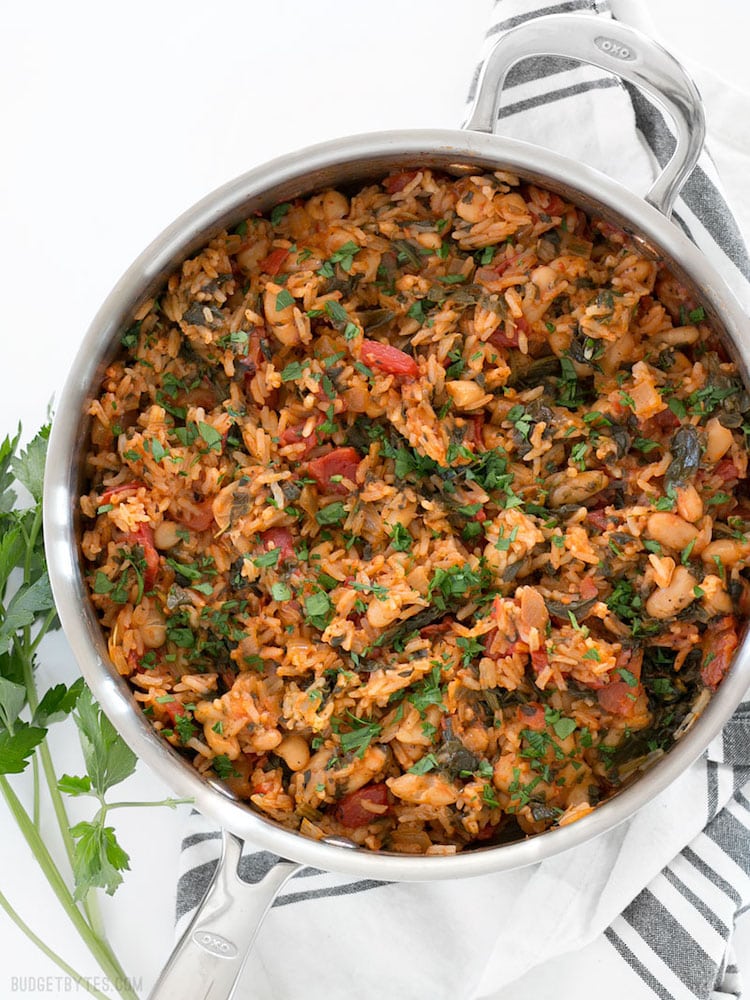 Too often we eat pinto, red, and black beans and forget that there are a huge variety of beans that to use. White beans, or cannellini beans, are very popular in Italian cooking. This is a white bean and rice dish that uses very Italian flavors.  
Get the recipe at budgetbytes.com.