Our weekly vegetarian meal plans are 5-day menus that serve a family of 4 — or less if you don't mind leftovers! Click on each of the meal links below to get printable recipes.
Here's this week's meatless meal plan:
Monday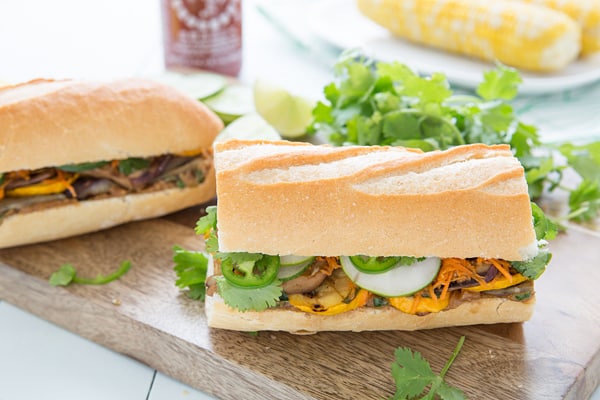 Grilled Veggie Banh Mi Sandwiches // Make sandwiches a little fancy with this Asian-inspired recipe. We used eggplant, zucchini and bell peppers, but feel free to use other grillable veggies.
Tuesday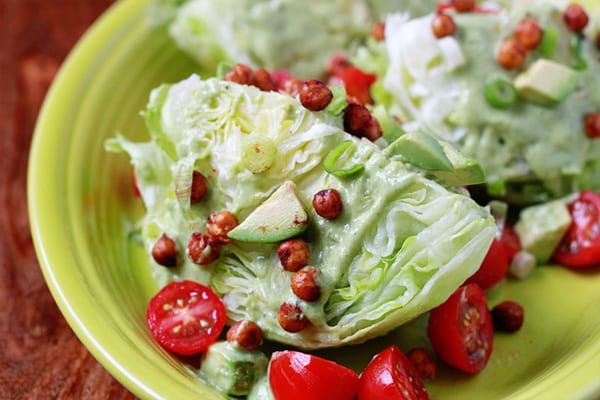 Green Goddess Wedge Salad // Yes, iceberg lettuce is relevant again! This retro-inspired salad gets extra sustenance from smoky roasted chickpeas and avocado.
Wednesday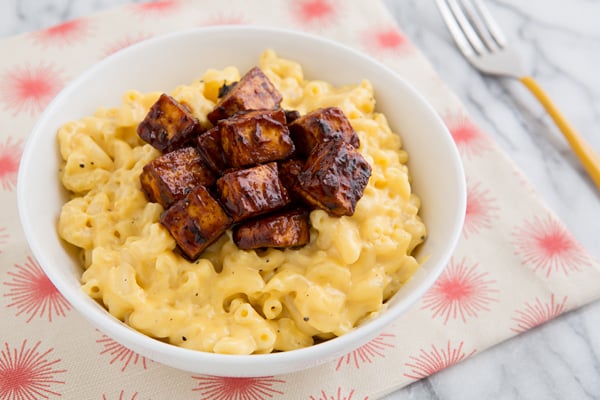 Smoked Cheddar Mac & Cheese with Baked BBQ Tofu // Smoky cheddar and BBQ tofu will scratch just about any comfort-food itch you've got.
Thursday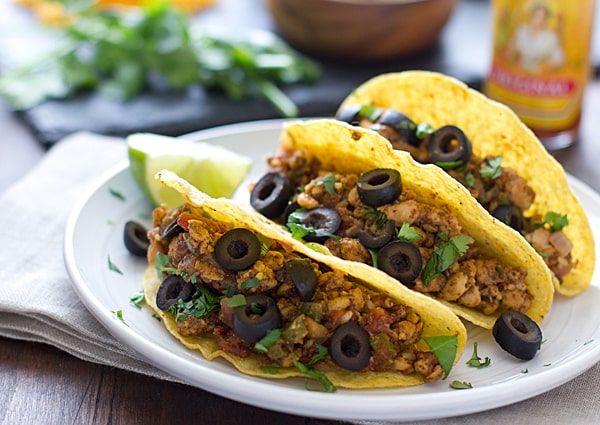 Tempeh Tacos // Crumbled tempeh has that familiar ground-beef texture without the meat. This recipe makes 6-8 tacos, so buy more ingredients (or make some sides) if you're expecting a crowd for Taco Night.
Friday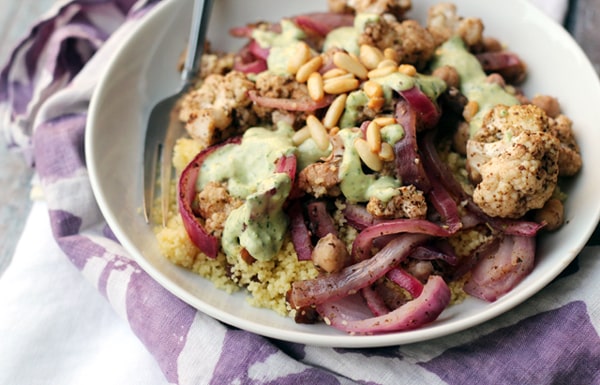 Couscous Bowls with Za'atar Chickpeas and Roasted Cauliflower // No worries if you can't find za'atar seasoning. Simply make it yourself using this recipe—or an approximation thereof.
Tips for This Week's Plan
Serve 2 wedges of salad per person if you're extra hungry, or serve extra bread from Monday's sandwiches alongside
If you don't want to make mac & cheese from scratch, you could sub in your favorite boxed variety
Add any leftover grilled veggies from Monday to Tuesday's salad or Wednesday's mac & cheese
Substitute vegan cheese, butter and milk in Thursday's recipe if you want vegan mac & cheese, or buy a vegan boxed variety
Double the tempeh filling for the tacos and freeze it for later—or refrigerate it and do tacos again over the weekend
Make couscous on Wednesday or Thursday night, store in the fridge and reheat on Friday while you make the other za'atar bowl ingredients