Our vegetarian meal plans are 5-day menus that serve a family of 4 — or less if you don't mind leftovers! Click on each of the meal links below to get printable recipes, then print the meal plan and shopping list at the bottom of this post.
Here's this week's vegetarian meal plan:
Monday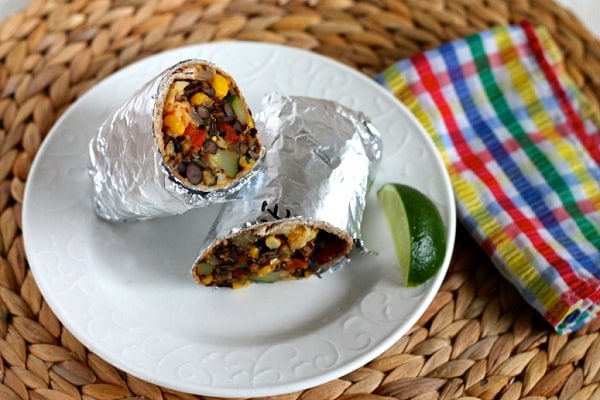 Black Bean & Quinoa Freezer Burritos // You may want to make a double batch of these burritos, so you can freeze a bunch for weekday lunches.
Tuesday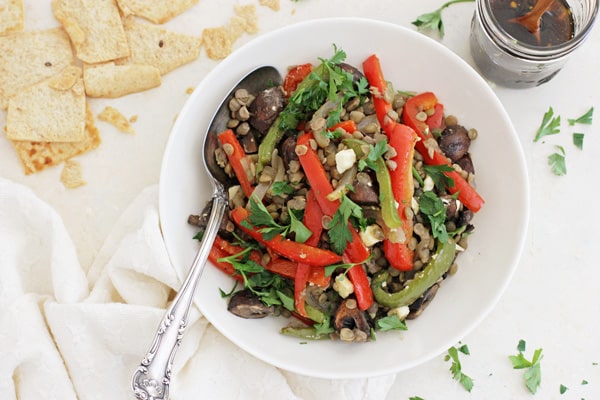 Honey Balsamic Roasted Vegetable Lentil Salad // Green lentils and lots of roasted veggies make this salad hearty enough to make a meal of.
Wednesday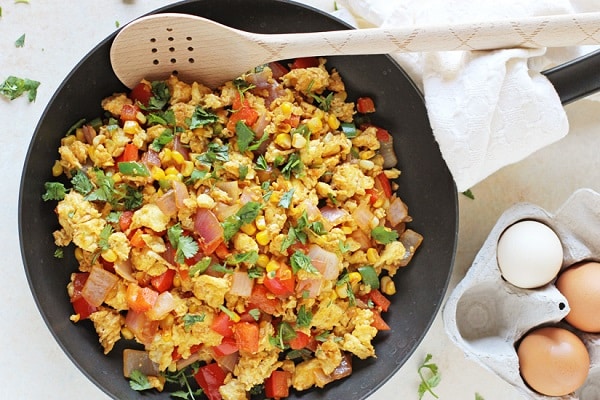 Southwest Egg Scramble // This spicy veggie-packed scramble is the the perfect excuse to make it a breakfast-for-dinner night.
Thursday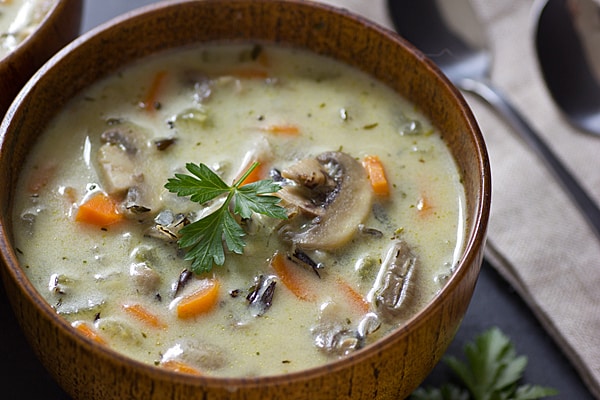 Creamy Wild Rice & Mushroom Soup // Thanks to quick cooking wild rice, this savory soup can be on the table in just over a half hour.
Friday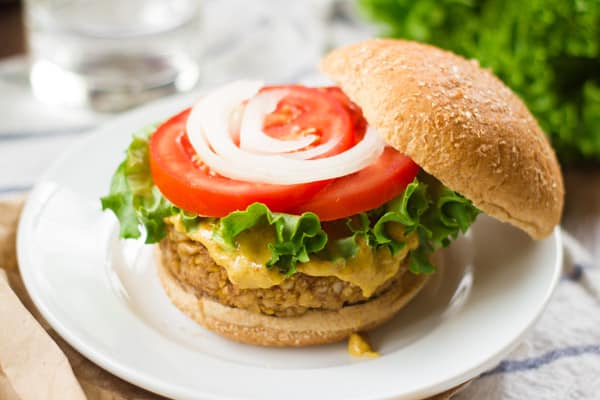 Walnut Chickpea Burgers // Finish up the week with a burger night! Walnuts give these savory vegan burgers extra texture and staying power.
Printable Meal Plan & Shopping List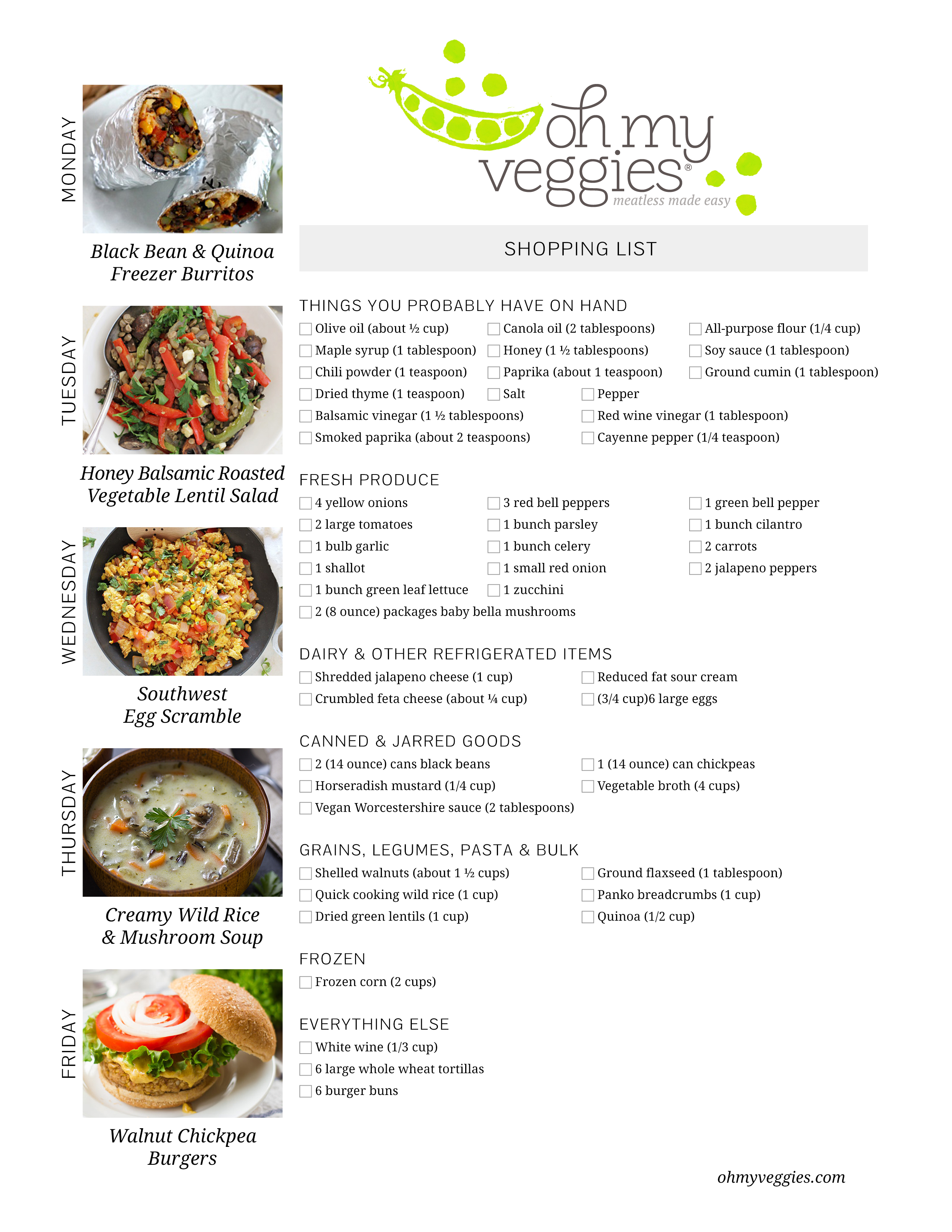 Tips for This Week's Vegetarian Meal Plan
Monday's burritos and Tuesday's salad can be prepped ahead of time. For Friday's burgers, you can prepare the mix a few days in advance, then shape and cook the patties just before you're ready to eat them.
Tuesday's salad includes walnuts and pinenuts as topping options. We put walnuts on the list, since you can use them for Friday's burgers as well, but you can use pinenuts instead if you prefer.
Wednesday's egg scramble calls for fresh corn, but since that's not in season now, use frozen instead. Just thaw it out before adding it to the scramble.
Some toast would make a nice accompaniment to Wednesday's egg scramble, so add bread to the list if you'd like. Alternatively, if you've got a few extra tortillas from Monday's burritos, use them to make scrambled egg wraps.
You may want to add a baguette or salad mix to round out Thursday's soup.
Click here for a printable version of this week's vegetarian meal plan and shopping list.
Find more dinner ideas from our Meatless Meal Plan archives.