Our weekly vegetarian meal plans are 5-day menus that serve a family of 4 — or less if you don't mind leftovers! Click on each of the meal links below to get printable recipes.
Here's this week's meatless meal plan:
Monday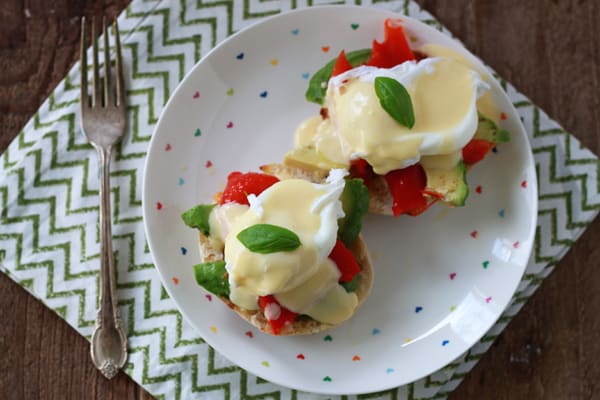 Eggs Benedict with Avocado and Roasted Red Pepper // If you didn't get enough brunch in your life over the weekend, here's your chance to make up for that!
Tuesday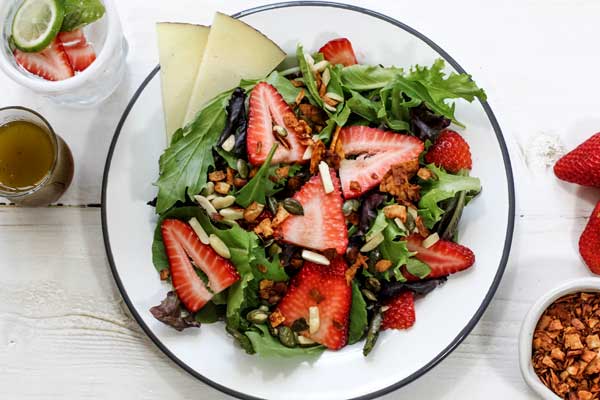 Strawberry Salad with Coconut Bacon and Black Pepper Vinaigrette // Smoky coconut bacon is the perfect complement to sweet summer strawberries.
Wednesday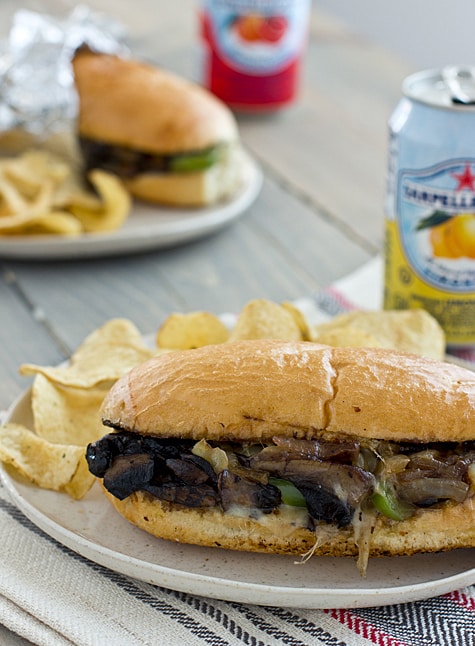 Portabella Mushroom Cheesesteaks // You'll never miss the meat in these cheesy veggie sandwiches sans the "steak."
Thursday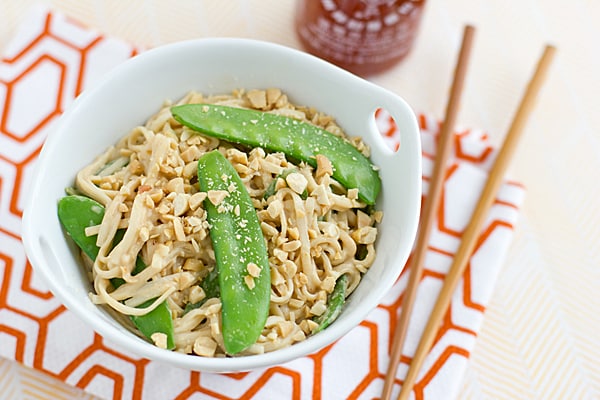 Peanut Udon Noodles with Snow Peas // By the time Thursday rolls around, you'll be extra glad this Asian-inspired noodle salad only takes 10 minutes to make. Eat it hot or cold, and spice it up however you like.
Friday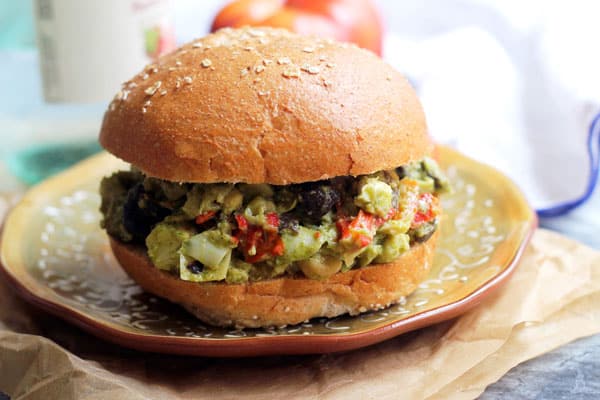 Mediterranean Pesto Chickpea Salad // This recipe makes 4 to 6 servings, so you can decide if you serve it on its own, over greens or grains, on sandwich bread or buns, or rolled up in lettuce or collard leaves. The possibilities are endless!
Tips For This Week's Plan
Poaching eggs is easier than you think! The recipe for the Eggs Benedict has step-by-step instructions
If you don't have time to make Tuesday's coconut bacon, use your favorite store-bought veggie bacon
For Tuesday's salad, feel free to add in whatever berries are in season near you
Don't skip the wine in Wednesday's portabellas! It's what brings out the umami flavor.
Thursday's noodle leftovers would be great for lunch on Friday
Add in extra greens or other crunchy veggies you have in the fridge to Thursday's noodle bowl; top with whatever hot sauce you like
You may have leftovers of Friday's pesto salad—pack them up for a picnic on Saturday or Sunday!