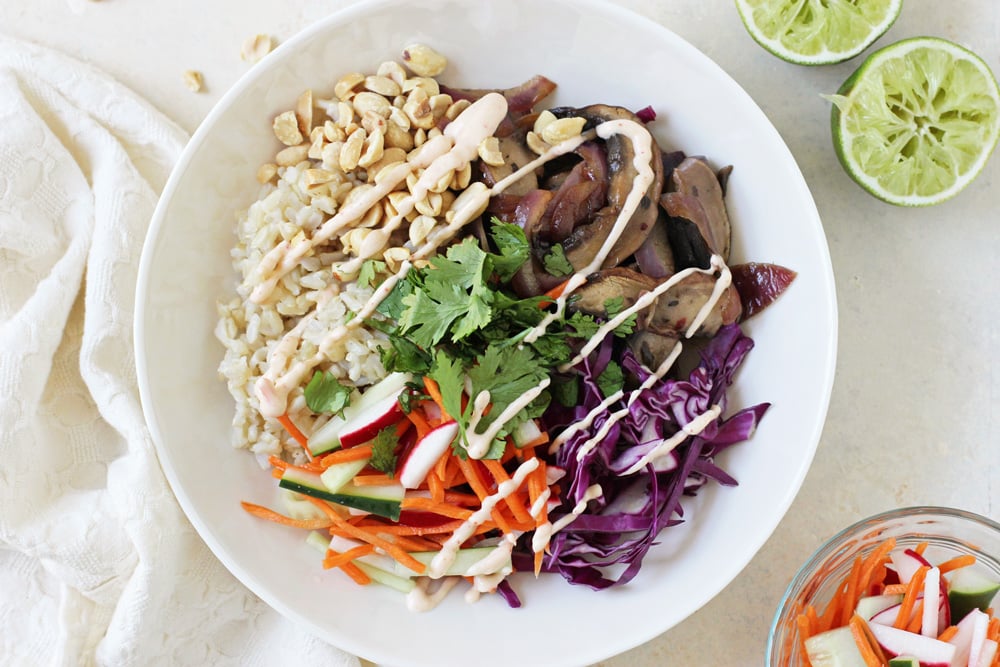 Our vegetarian meal plans are 5-day menus that serve a family of 4 — or less if you don't mind leftovers! Click on each of the meal links below to get printable recipes, then print the meal plan and shopping list at the bottom of this post.
Here's this week's vegetarian meal plan:
Monday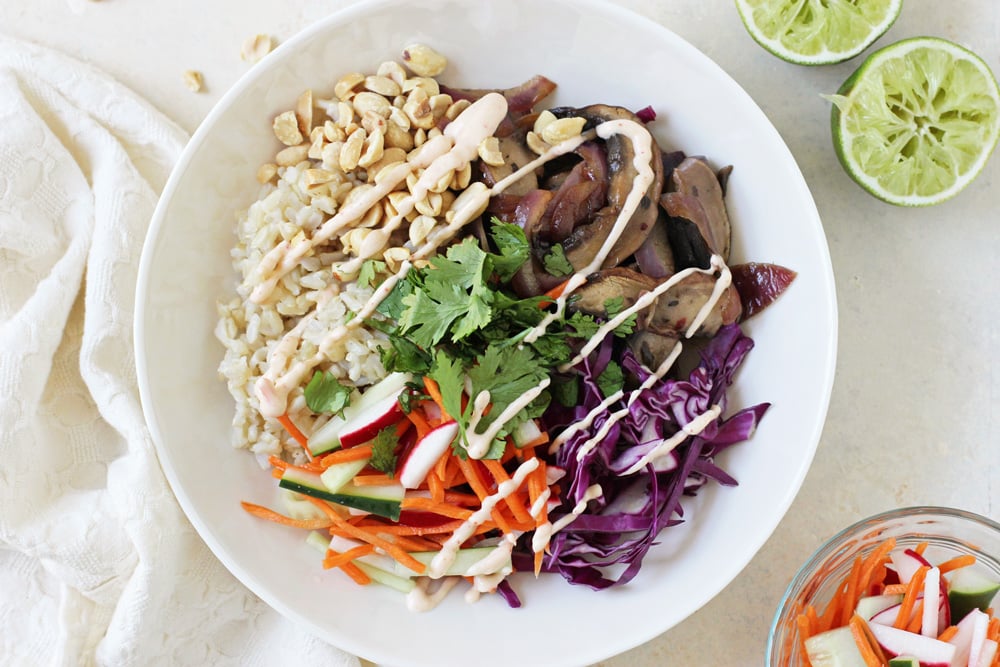 Portobello Banh Mi Bowls // These bowls are made with juicy portobello mushrooms and pack all the flavors of a Vietnamese banh mi sandwich.
Tuesday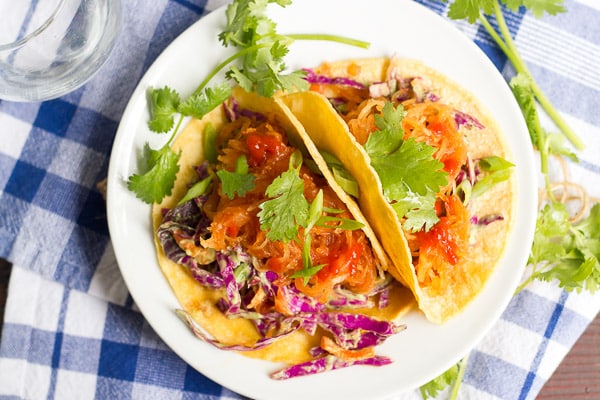 Pulled Spaghetti Squash Tacos with Avocado Slaw // Spaghetti squash in tangy barbecue sauce makes for a healthy and flavorful stand-in for meat in these vegan tacos.
Wednesday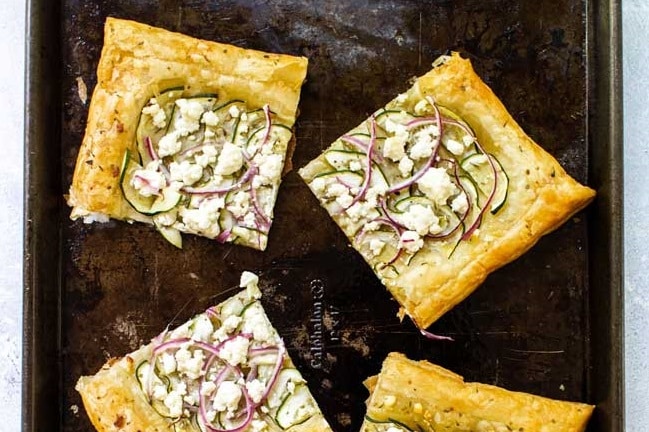 Zucchini Goat Cheese Puff Pastry Tart // This savory tart is perfect for using up that late summer zucchini.
Thursday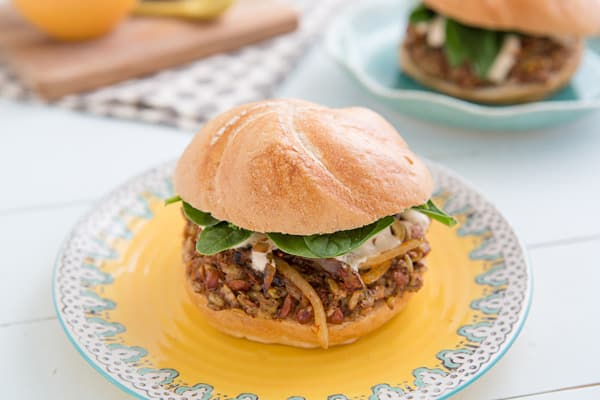 Freekeh Bean Burgers with Harissa Onions // Freekeh adds hearty texture to these flavorful bean burgers.
Friday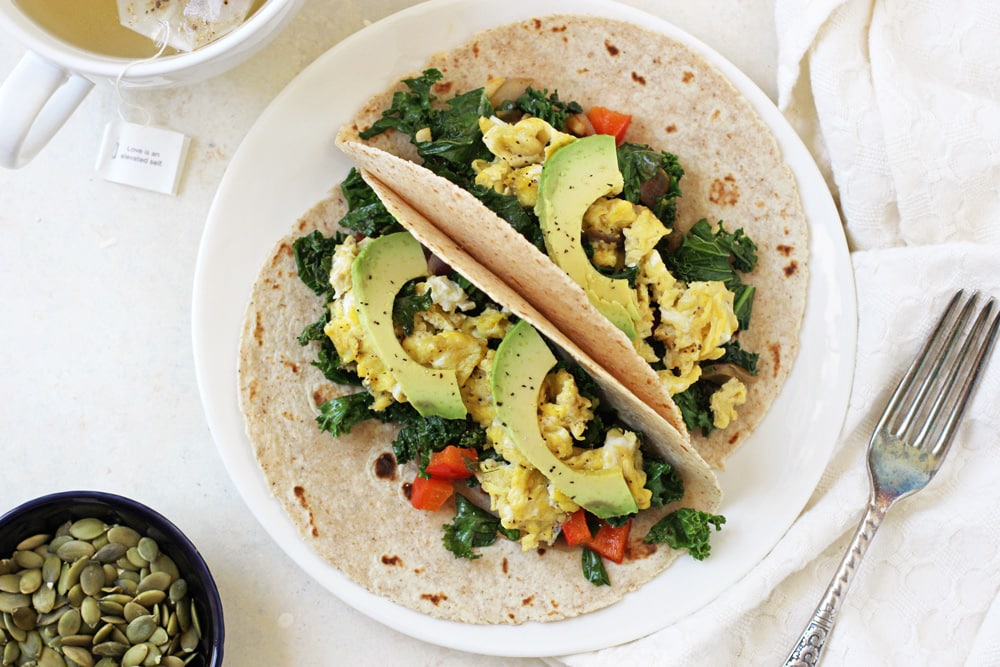 Breakfast Tacos with Scrambled Eggs & Kale // Tacos always make a great dinner, so of course breakfast tacos make an awesome breakfast-for-dinner!
Printable Meal Plan & Shopping List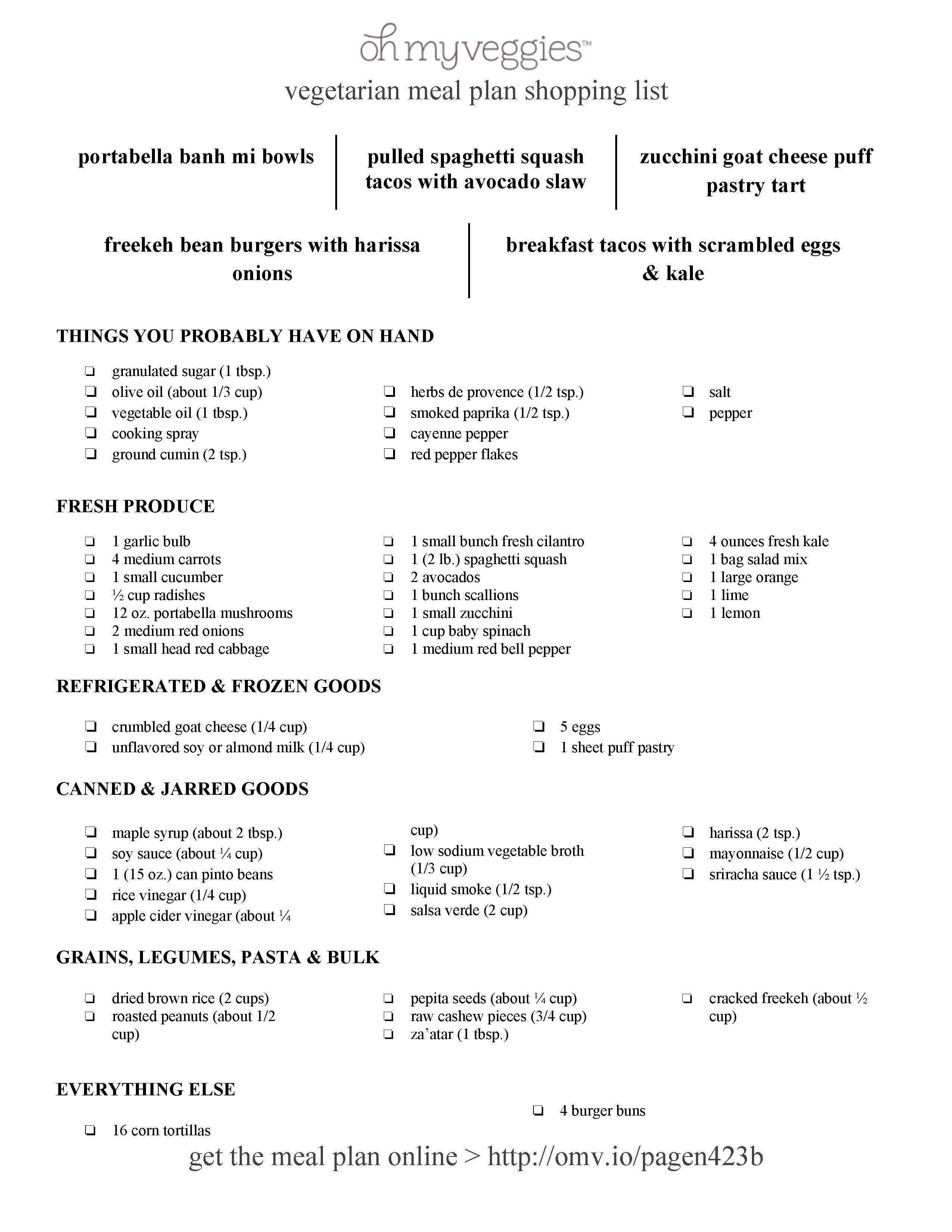 Tips for This Week's Vegetarian Meal Plan
Harissa is a spicy Moroccan sauce. Check your store's international section when shopping for it.
Freekeh is a grain, so look near the rice or in the bulk bins when shopping for it.
You'll need to start soaking the cashews for the aioli for Thursday's burgers early in the day, but if you forget, you can simply boil them for about 15 minutes.
We included a bag of salad mix on the list so you can make salads as an accompaniment to Wednesday's tart and/or Thursday's burgers. You'll have some extra zucchini, red bell pepper, and cucumber, so throw them into the salad.
Click here for a printable version of this week's vegetarian plan and shopping list.
Find more dinner ideas from our Meatless Meal Plan archives.