Our weekly vegetarian meal plans are 5-day menus that serve a family of 4 — or less if you don't mind leftovers! Click on each of the meal links below to get printable recipes.
Here's this week's meatless meal plan:
Monday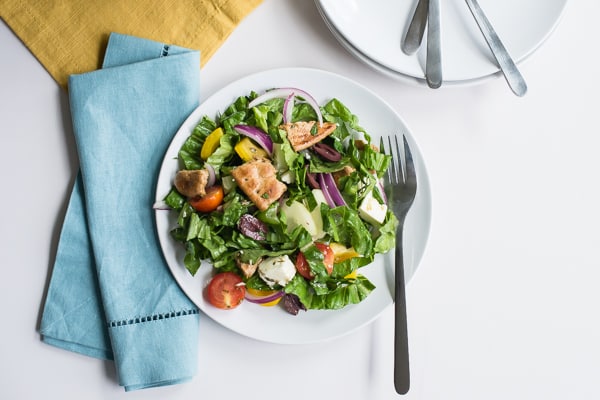 Greek Fattoush Salad //  Start the week on a healthy note with this Greek- and Lebanese-inspired, meal-worthy salad.
Tuesday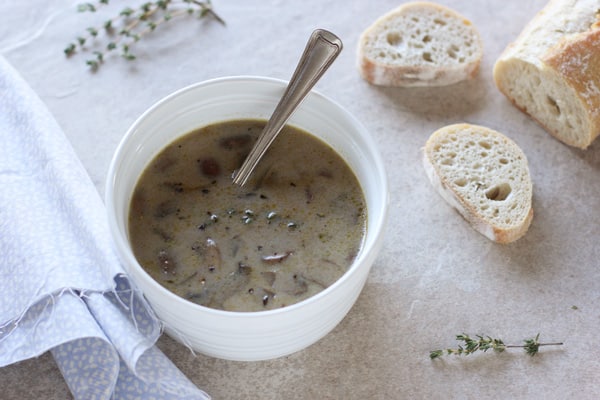 Creamy Roasted Garlic & Mushroom Soup // This savory soup is slightly creamy, but not heavy.
Wednesday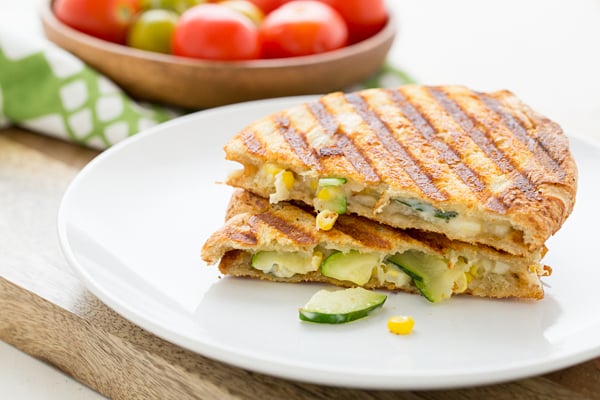 Zucchini & Corn Panini with Pepper Jack Cheese // Plain old grilled cheese has got nothin' on this summer-fied, slightly spicy sandwich.
Thursday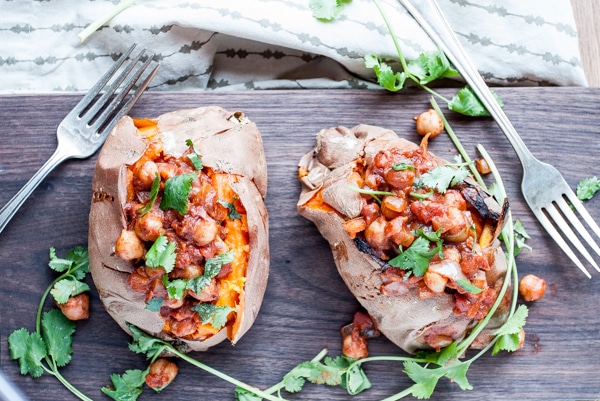 Chana Masala Stuffed Sweet Potatoes // Elevate sweet potatoes to meal status with a homemade chana masala topping that's super easy to make while the sweet potatoes roast.
Friday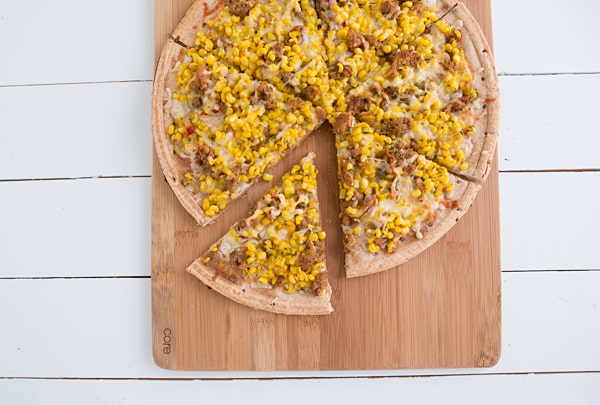 Sweet Corn, Sausage & Thyme Pizza // Few things in life are as satisfying as homemade pizza, and fresh corn, thyme and veggie sausage make this one even better.
Tips for This Week's Plan
If you have extra veggies from earlier in the week, throw them on Friday's pizza
If you want to avoid buying several kinds of cheese, use Fontina or mozzarella in the grilled cheese, or use pepper jack on the pizza
Extra pita from Monday's Greek Fattoush Salad could be used instead of bread for the grilled cheese on Wednesday
The sweet potatoes can be roasted (and the chana masala made) on Tuesday or Wednesday, then reheated on Thursday
Serve any extra chana masala over rice or quinoa for lunch on Friday
Leftover soup from Tuesday can be served with Wednesday's sandwiches