Our vegan meal plans are 5-day menus that serve a family of 4 — or less if you don't mind leftovers! Click on each of the meal links below to get printable recipes, then print the meal plan and shopping list at the bottom of this post.
Here's this week's vegetarian meal plan:
Monday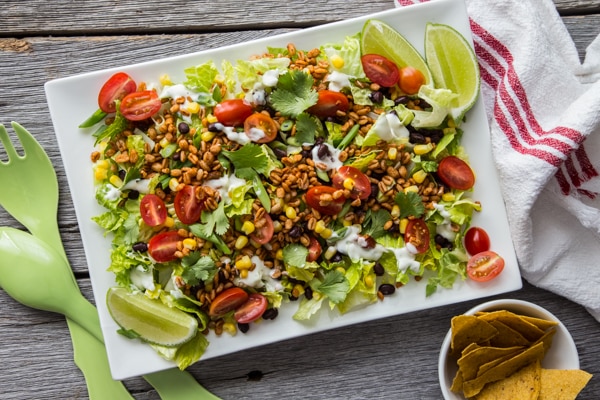 The Ultimate Vegan Taco Salad // Farro does an awesome job of standing in for meat in this flavor-packed vegan taco salad.
Tuesday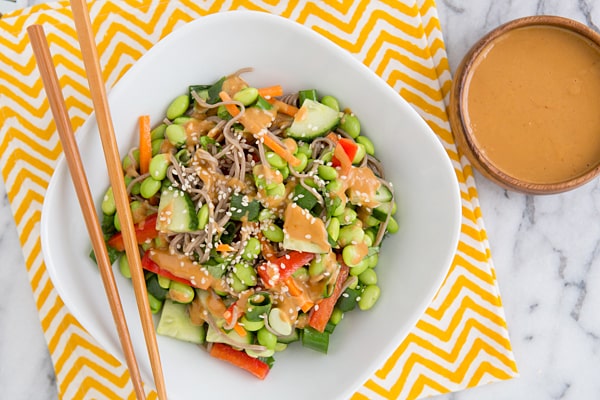 Thai Peanut Empowered Bowls // These healthy bowls are served cool, so they're perfect for warm spring days.
Wednesday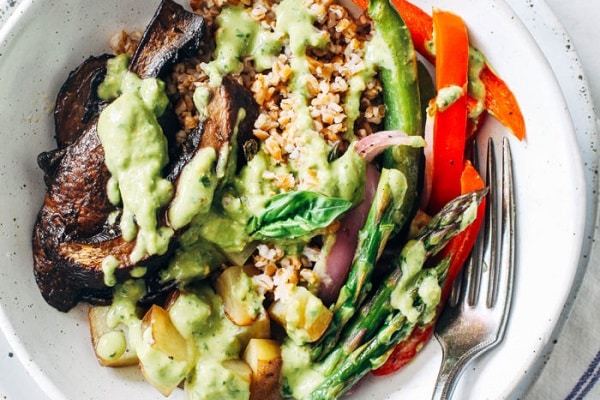 Roasted Mushroom Vegetable Bowls with Avocado Pistachio Pesto // Veggies roast in the oven, while farro cooks on the stove, while you whip up a luscious avocado pesto dressing to top off these easy bowls.
Thursday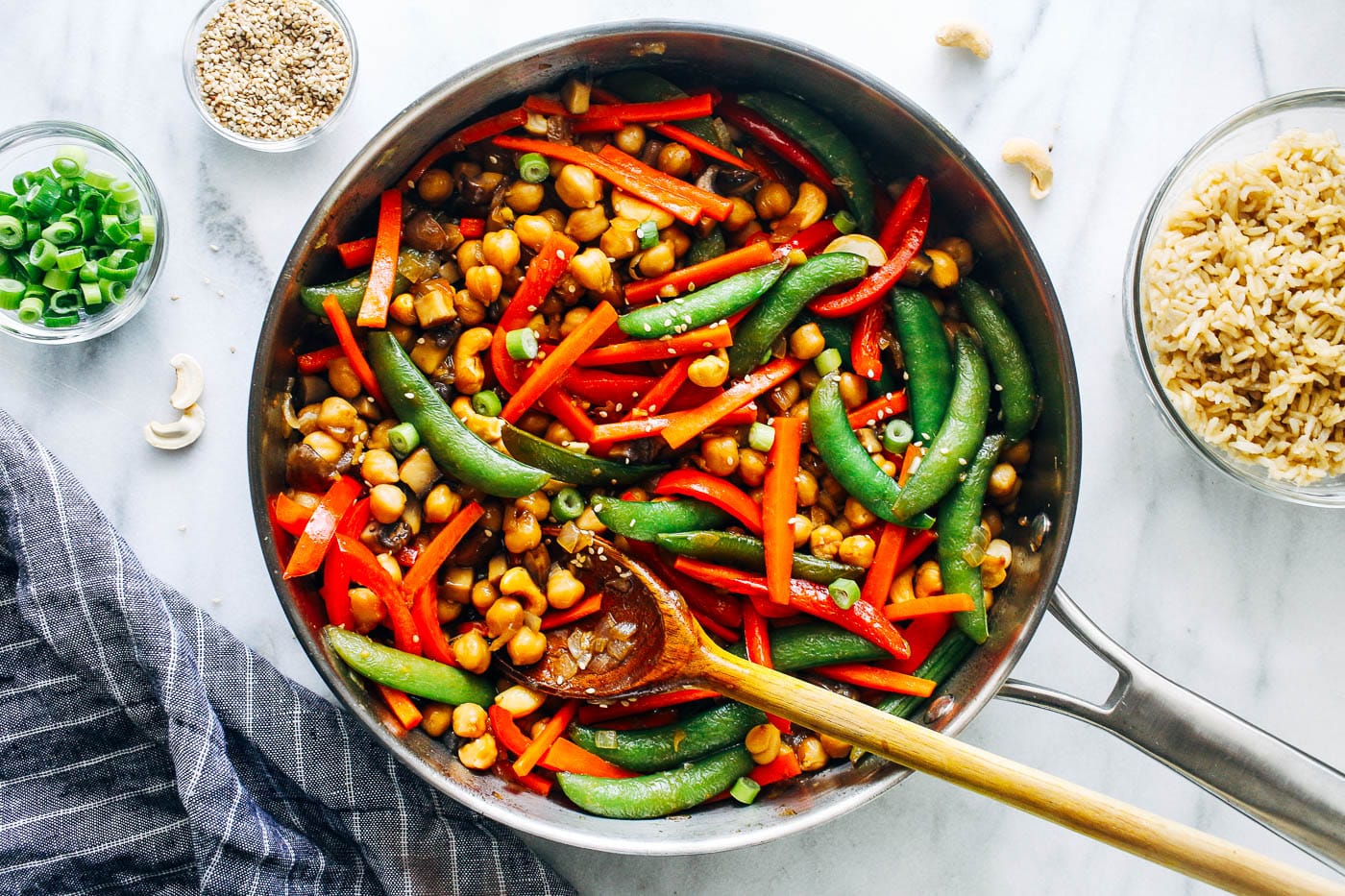 Teriyaki Chickpea Stir-Fry // Store bought teriyaki sauce will save you a bunch of time when making this easy veggie stir-fry.
Friday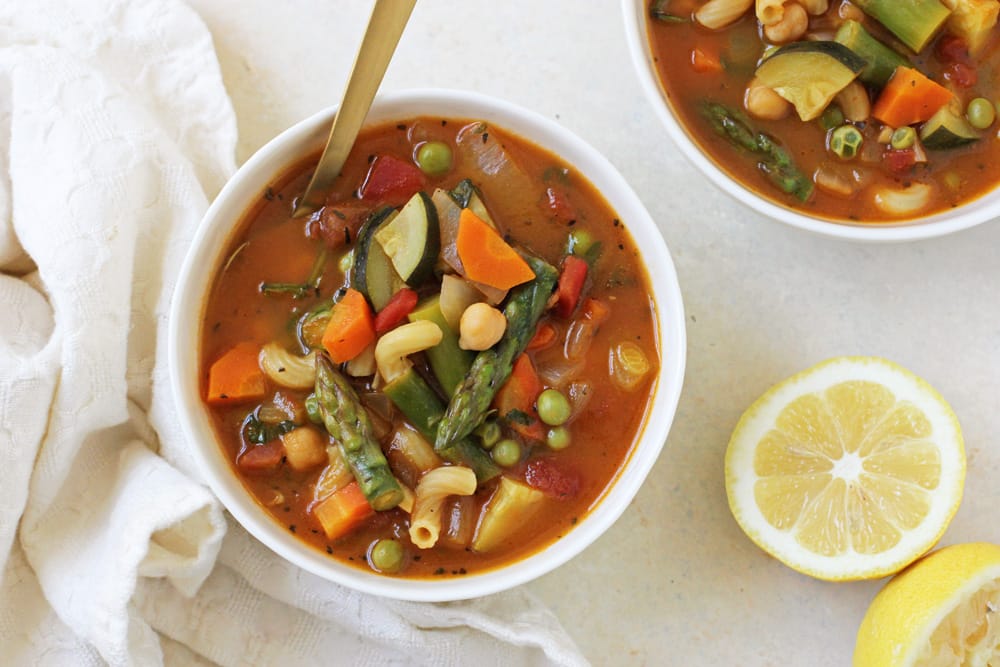 Spring Minestrone Soup // Classic minestrone soup gets an upgrade with the addition of spring veggies
Printable Meal Plan & Shopping List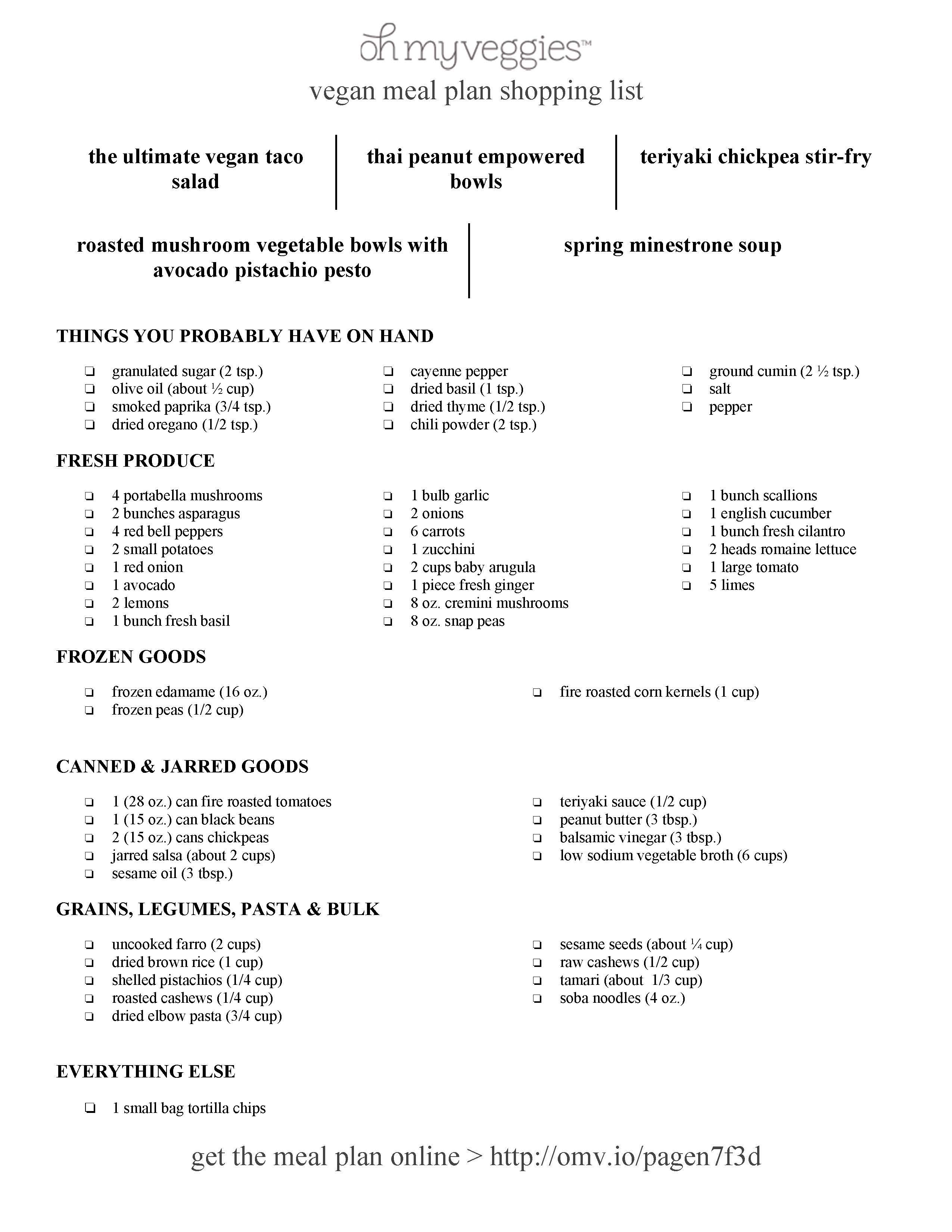 Tips for This Week's Vegan Meal Plan
There are plenty of options as far as vegan teriyaki sauce goes for Thursday's stir-fry, but be sure to check the ingredients when buying, just in case.
A few crusty rolls or a baguette would be a great accompaniment to Friday's soup. Add them to the list if you'd like, and seal them up tight and freeze them until Friday so they aren't stale by the time you're ready to enjoy them.
Click here for a printable version of this week's vegan plan and shopping list.
Find more dinner ideas from our Meatless Meal Plan archives.