Our vegan meal plans are 5-day menus that serve a family of 4 — or less if you don't mind leftovers! Click on each of the meal links below to get printable recipes, then print the meal plan and shopping list at the bottom of this post.
Here's this week's vegan meal plan:
Monday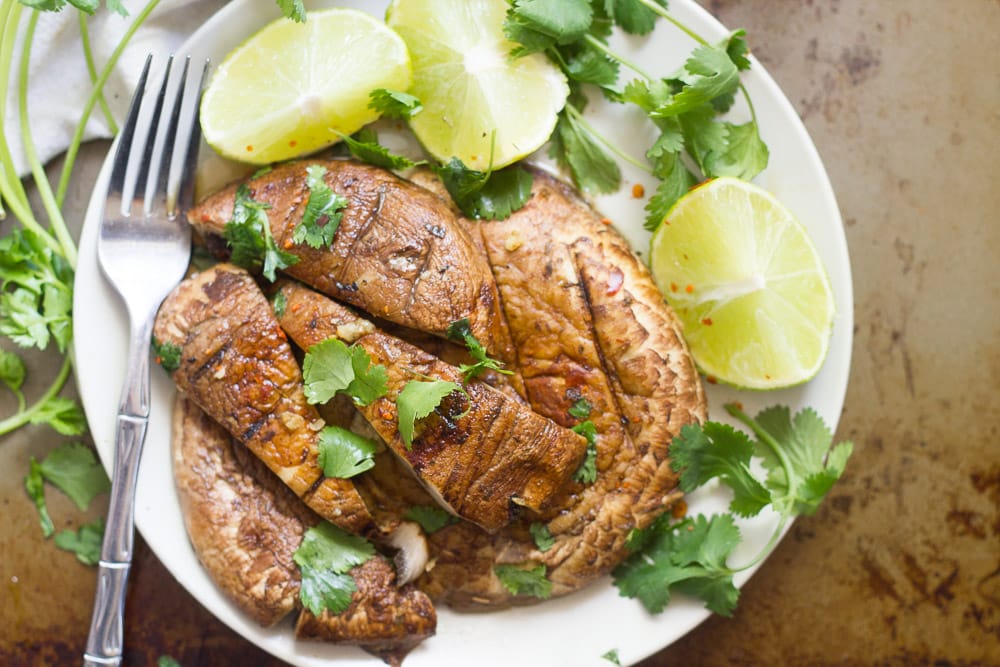 Mojo Marinated Portabella Steaks // These juicy portobello steaks are marinated in a zippy sauce and cook up on the grill or stove.
Tuesday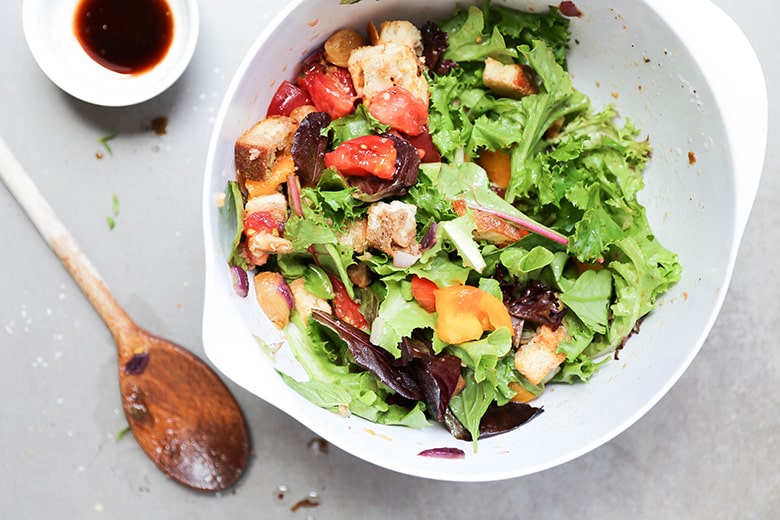 Panzanella Salad with Roasted Garlic // Classic panzanella salad gets a flavor upgrade with mellow roasted garlic.
Wednesday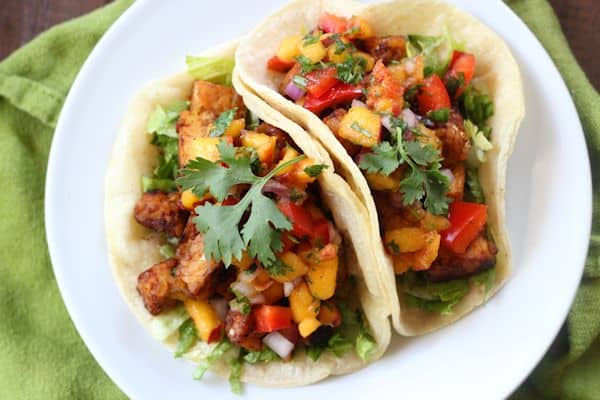 Chipotle Temeph Tacos with Peach Salsa // Juicy summer peaches in salsa pair perfectly with smoky chipotle tempeh in these vegan tacos.
Thursday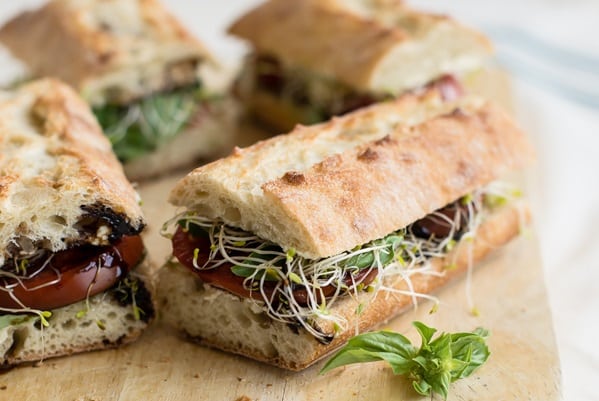 Vegan Caprese Sandwiches with Garlic Cashew Cheese // Spreadable cashew cheese makes a delicious stand-in for mozzarella in these vegan Caprese sandwiches.
Friday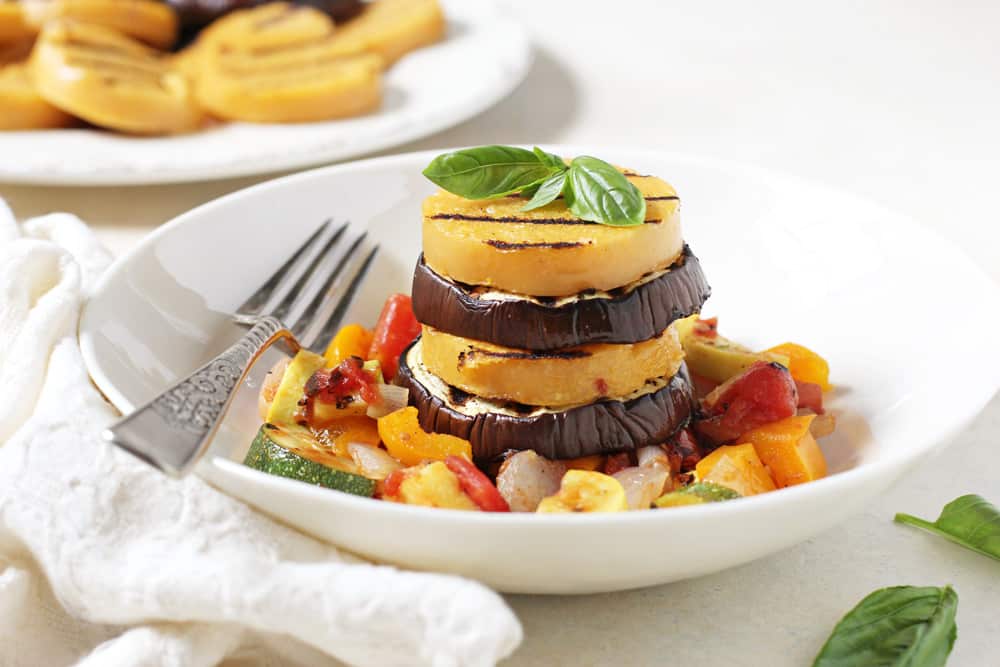 Ratatouille Polenta Stacks // These polenta stacks are layered with eggplant slices and served with a juicy summer veggie sauce.
Printable Meal Plan & Shopping List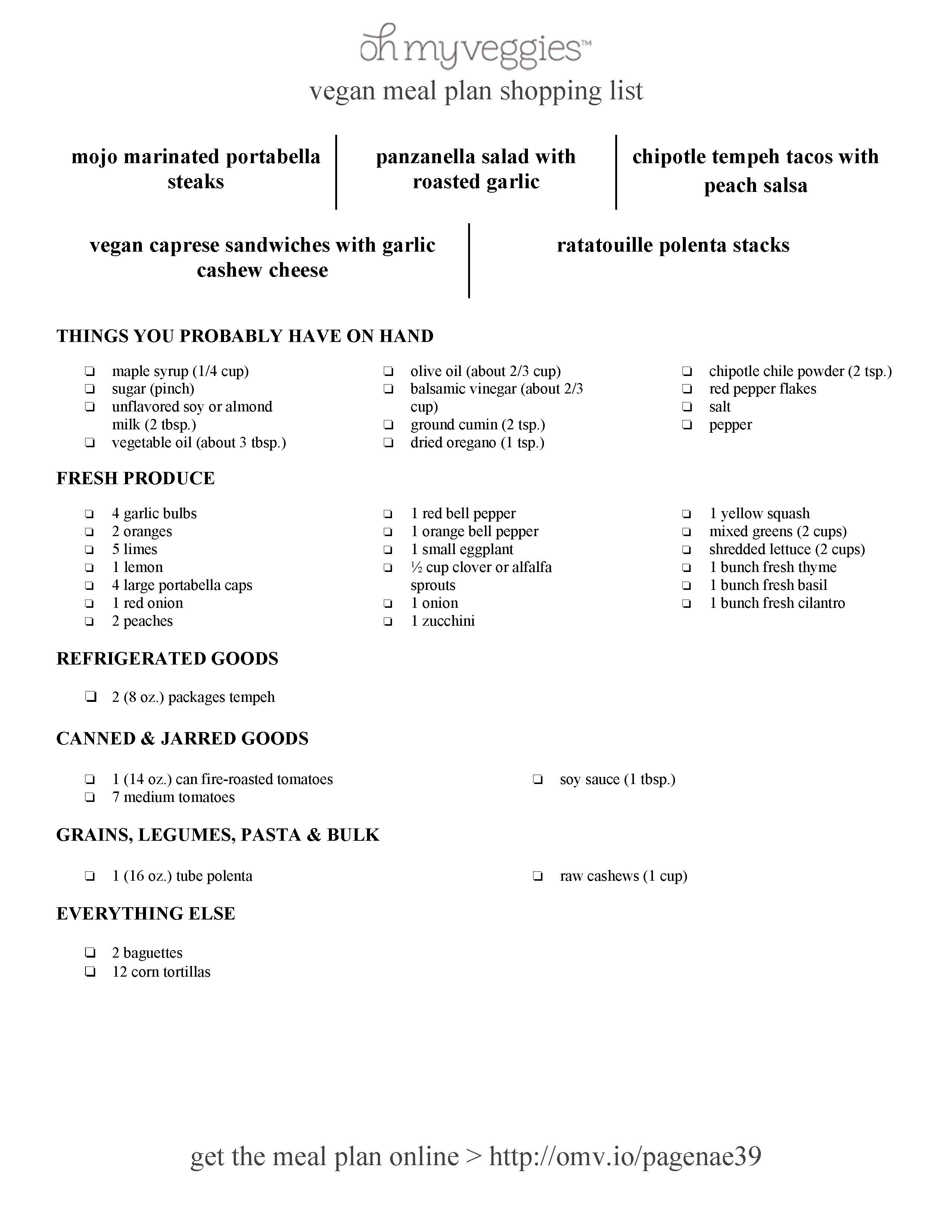 Tips for This Week's Vegan Meal Plan
Tuesday's panzanella should be substantial enough on its own, but if you'd like to add some protein, chickpeas or marinated tofu would make a nice addition.
You can prepare the salsa for Wednesday's tacos a day in advance if you like — this will give the flavors a chance to meld a bit.
We doubled the ingredients for Wednesday's taco recipes so if you're feeding 4 everyone will get at least 2 tacos. Feel free to scale back if you're feeding a small group.
Look for peaches that are a bit firm when shopping. They should be perfect by the time you're ready to use them on Wednesday.
One of the baguettes on the list is for the panzanella. The other is for the Caprese sandwiches, and you may want to seal and freeze that one right away so it's not stale by Thursday.
The oranges on the list are for juicing for Monday's portobellosteaks, so buy juicy ones. If you have orange juice on hand, feel free to use that instead.
Click here for a printable version of this week's vegan plan and shopping list.
Find more dinner ideas from our Meatless Meal Plan archives.