There's nothing quite like an ice cold frozen pop to cool you down on hot summer days. Most store-bought pops are loaded with sugar and artificial flavors though, and they can be a bit boring in the flavor department. Good thing it's super easy to make your own frozen pops at home! Grab yourself a mold and get freezing. Here are 16 of our favorite recipes for frozen pops!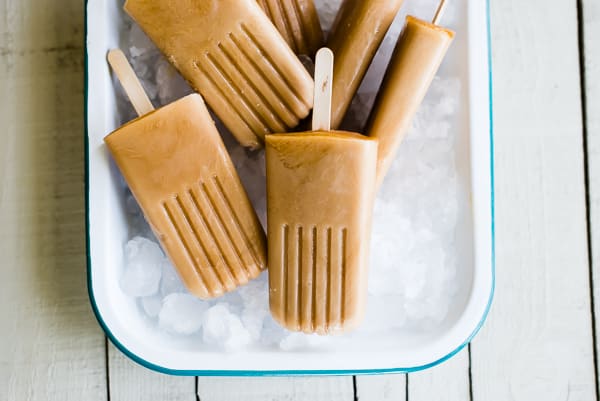 Thai Iced Tea Pops // If you love slurping a tall glass of creamy Thai iced tea while dining out, then you definitely need to try these sweet coconut milk infused pops.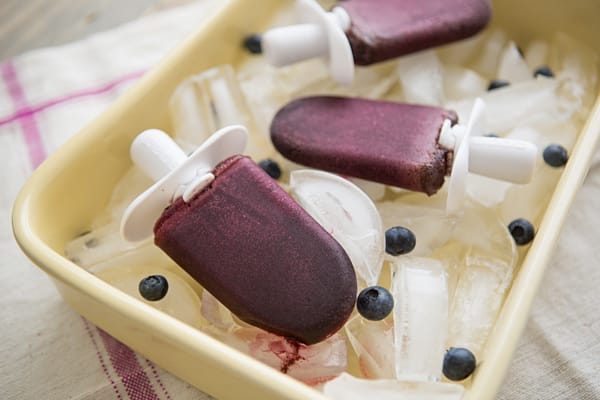 Blueberry Kale Pops // Yes, these pops have hidden veggies in them. But the taste is pure, sweet, blueberry bliss.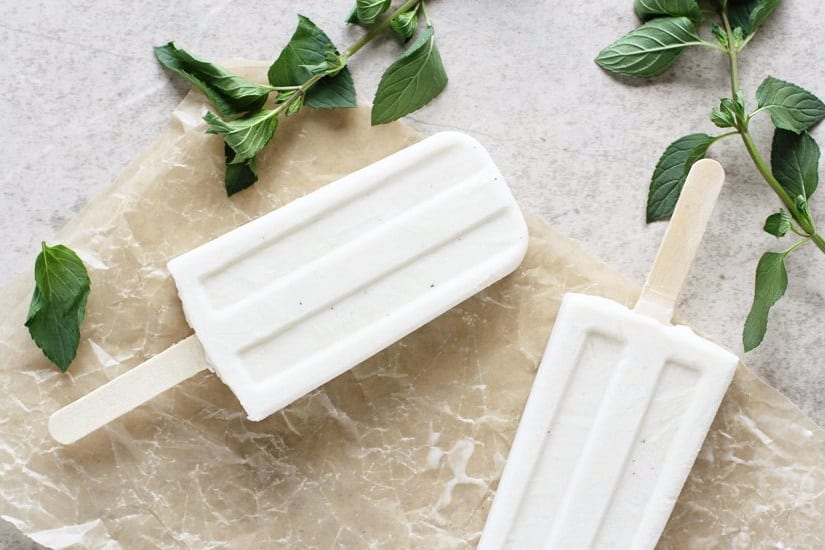 Creamy Coconut Mojito Ice Pops // These boozy pops from Cook Nourish Bliss feature fresh mint, lime, and just touch of rum in a luscious coconut milk base.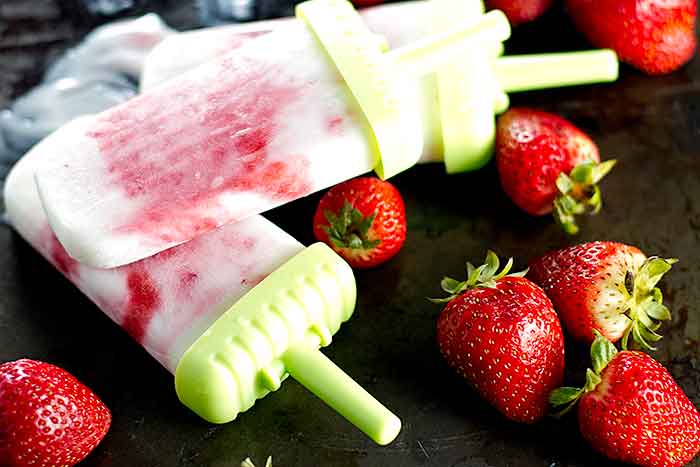 Strawberry Yogurt Pops // These pops from Girl Gone Gourmet are made with a base of healthy Greek yogurt, but the taste is pure strawberries and cream.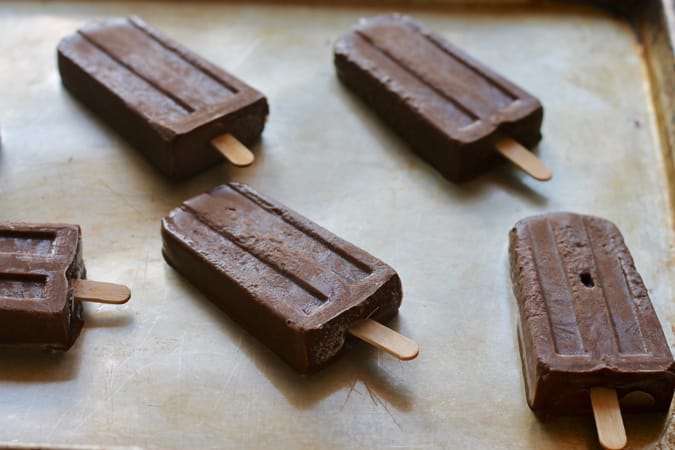 Black Bean Fudge Pops // Black bean brownies are a thing, and guess what else is? Fudgy black bean pops! You've got to try these pops from The Muffin Myth to believe.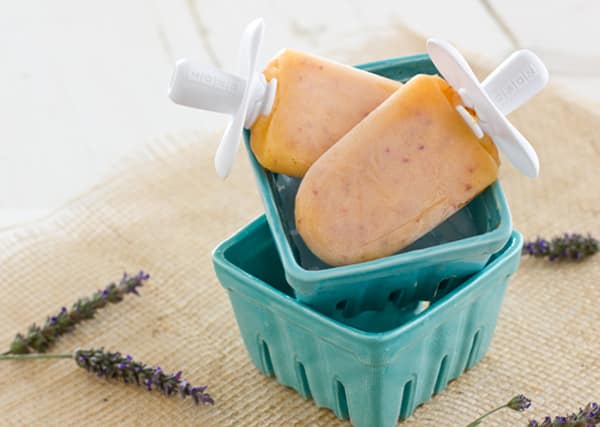 Ginger Peach Pops // If your goal is to eat as many ripe, juicy summer peaches as possible while they're in season (and whose isn't?!), then these gingery pops are for you!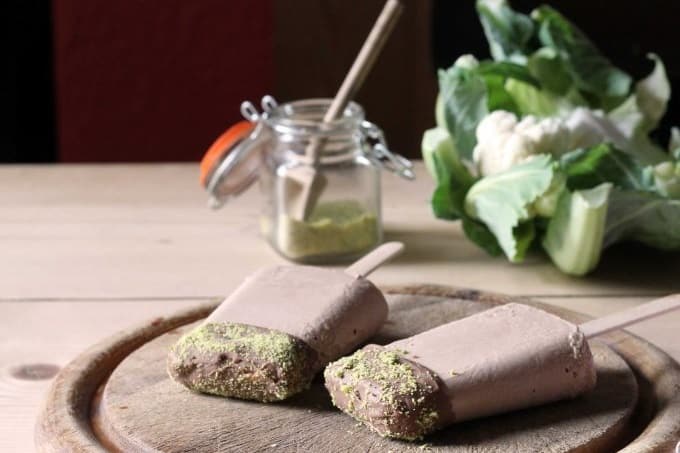 Cauliflower & Chocolate Lollies with Pistachio Dust // You'd never guess that veggies were hiding in these rich chocolate pops from Veggie Desserts.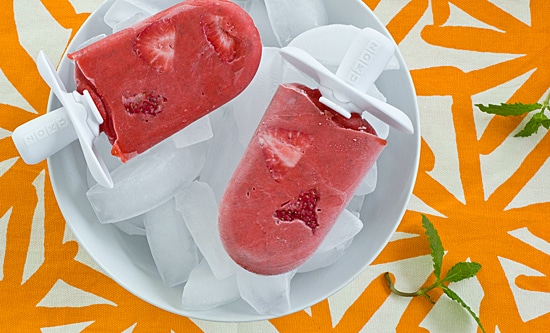 Strawberry Mojito Pops // Zippy lime and refreshing mint are perfect blended in with sweet summer strawberries in these mojito-inspired pops.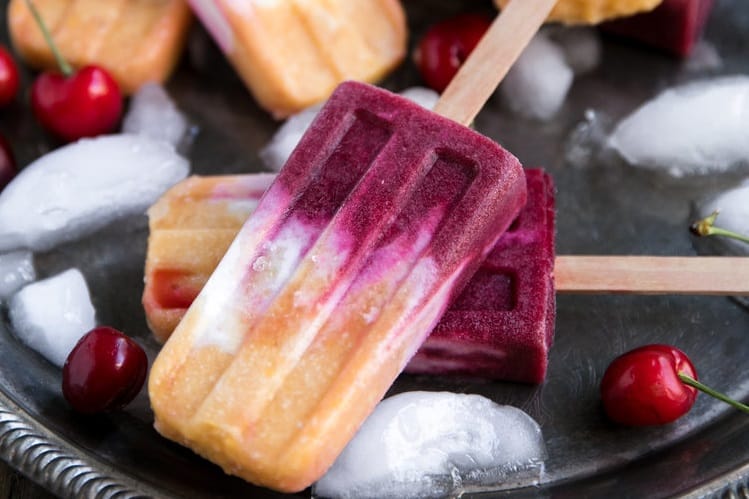 Roasted Peach and Cherry Coconut Pops // Roasting mellows the flavor of juicy summer peaches and cherries in these scrumptious pops from Coffee & Crayons.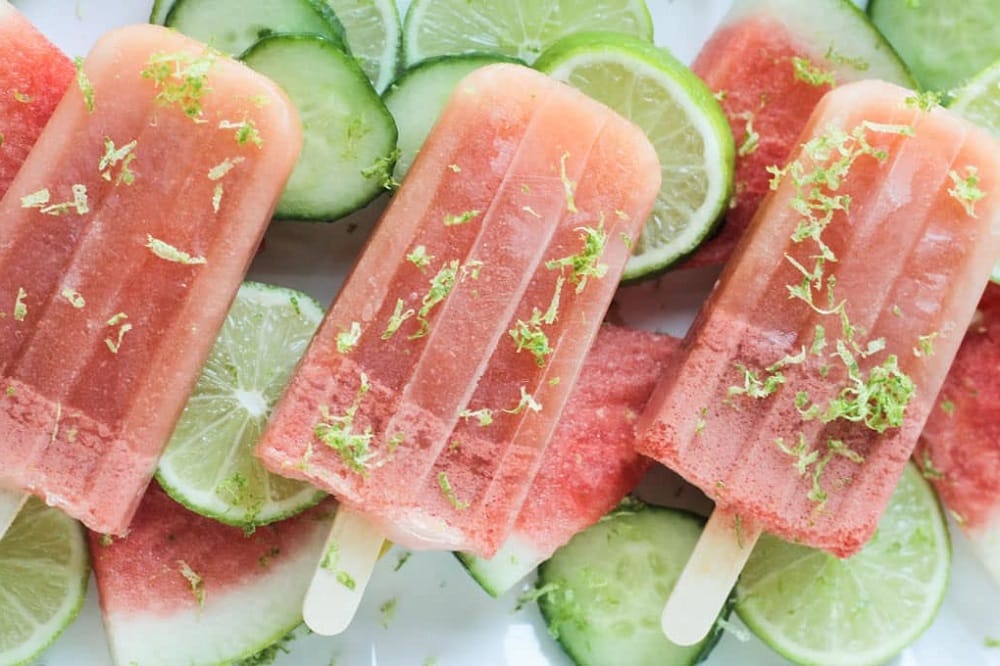 Watermelon Pops with Cucumber and Lime // There isn't much that's more refreshing than a big juicy slice of watermelon. Except maybe these pops from Veggie Inspired that are made from watermelon, as well as cucumber and lime.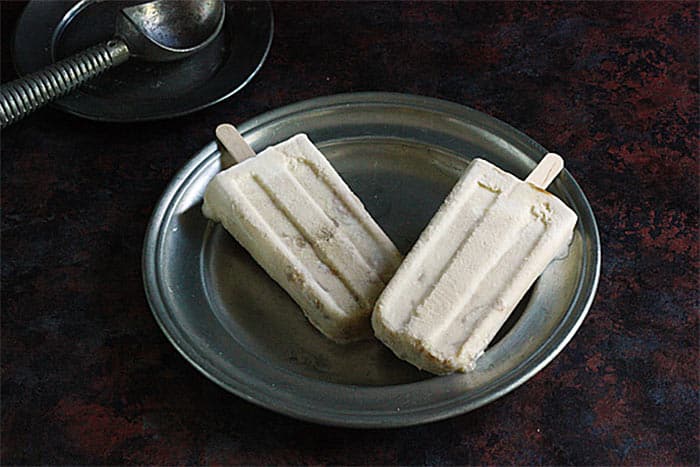 Bananas Foster Creamsicles // Brown sugar caramelized bananas, heavy cream, and rum make these pops from Soup Addict taste like a seriously decadent dessert.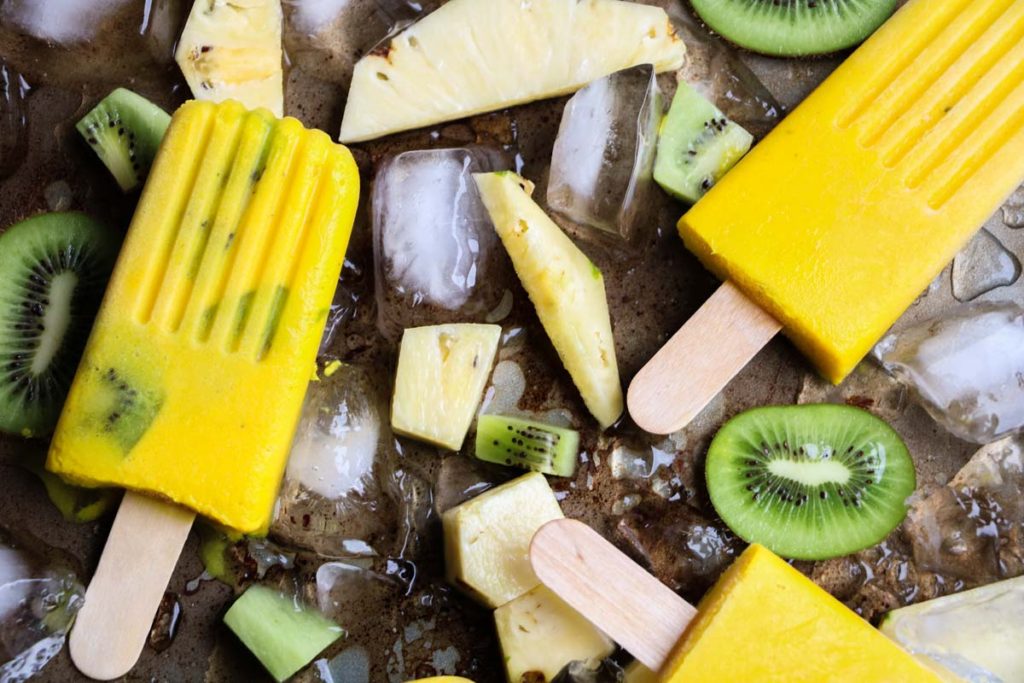 Anti-Inflammatory Tropical Turmeric Pops // Get your daily dose of healthy turmeric in the form of these delicious pops from Abra's Kitchen.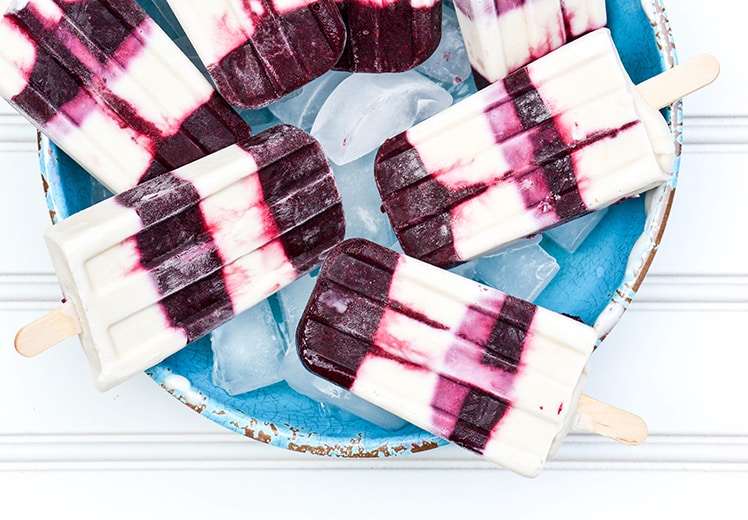 Blueberry Ginger Coconut Cheesecake Pops // These pops from Floating Kitchen taste like rich and creamy berry cheesecake, with a little extra kick from fresh ginger.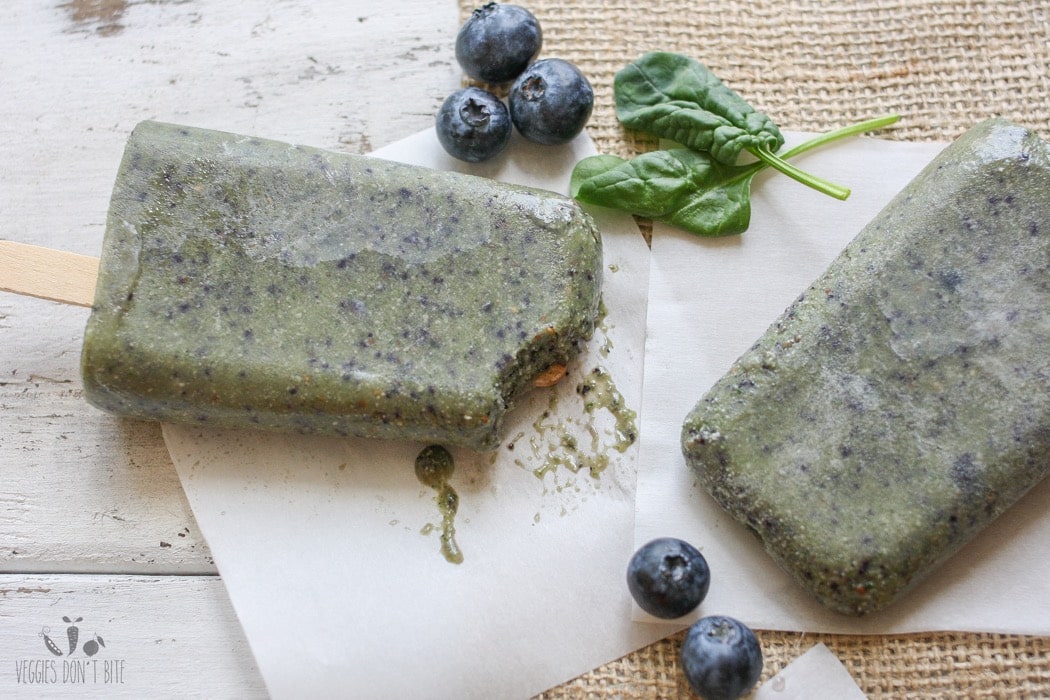 Blueberry Mango Banana Breakfast Pops // Frozen pops for breakfast? Yes! When it's these healthy pops including fresh fruit and (shhhhh!) greens from Veggies Don't Bite.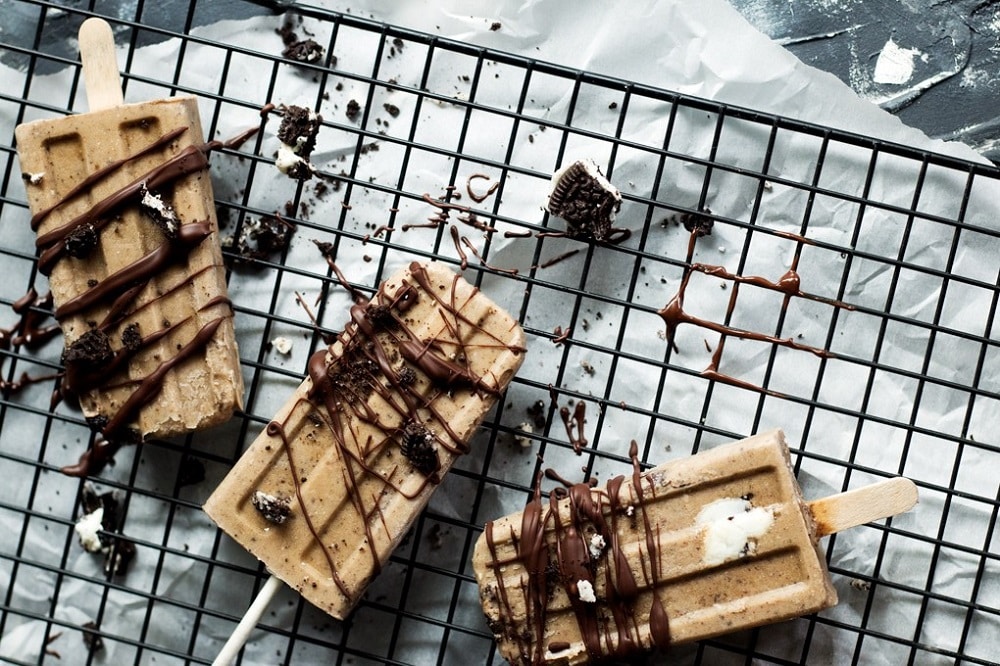 Mocha Cookies and Cream Pops // Creamy coconut milk, coffee, and rich chocolate cream cookies come together to create these scrumptious pops that also happen to be vegan from Love Me Feed Me.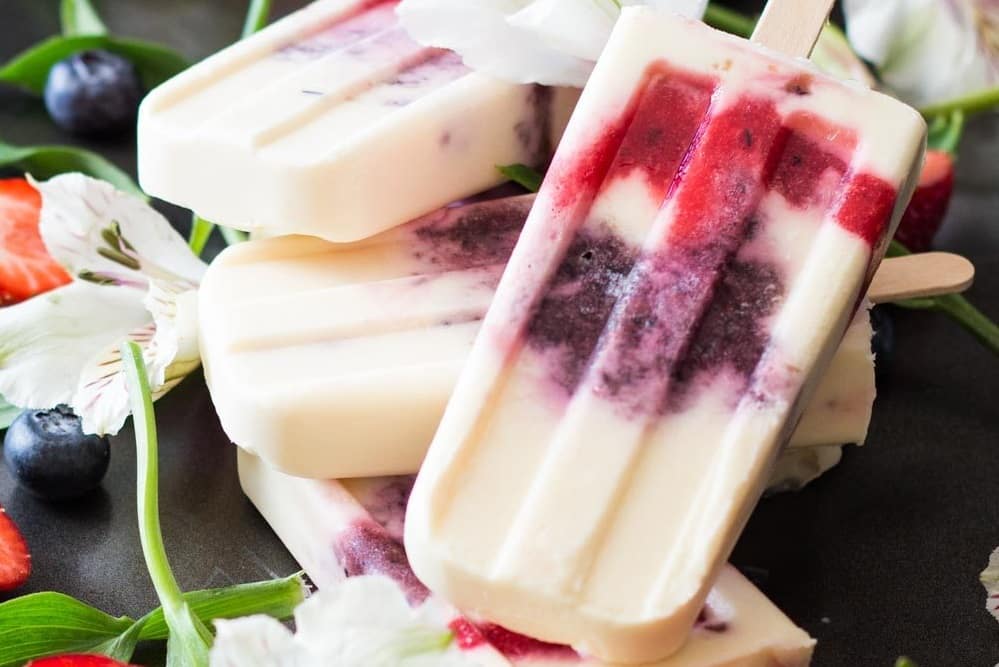 Greek Yogurt Berry Pops // Layering Greek yogurt and blended up summer berries makes these pops from Green Healthy Cooking as pretty as they are tasty.