Our vegetarian meal plans are 5-day menus that serve a family of 4 — or less if you don't mind leftovers! Click on each of the meal links below to get printable recipes, then print the meal plan and shopping list at the bottom of this post.
Here's this week's vegetarian meal plan:
Monday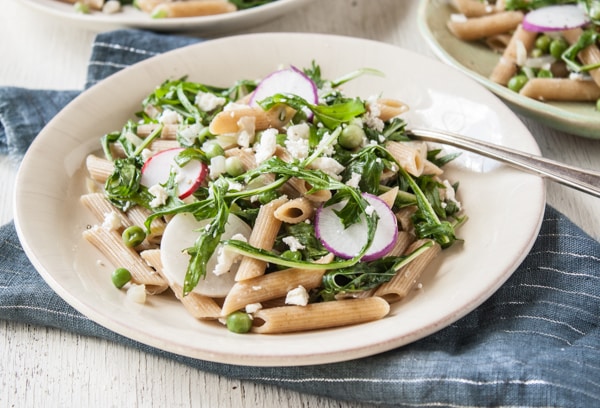 Spring Mizuna Pea Pasta // This light pasta is tossed with healthy spring veggies and topped with a sprinkle of feta cheese.
Tuesday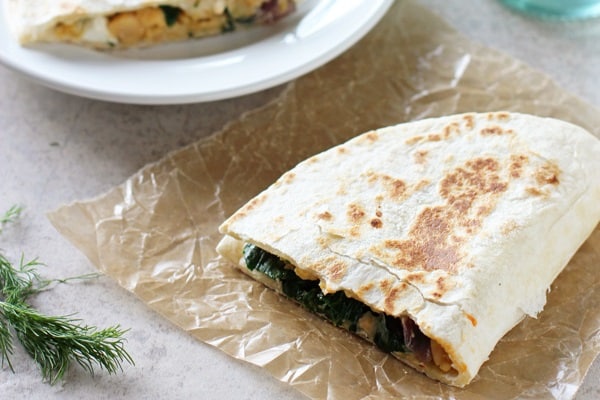 Greek Chickpea Quesadillas with Homemade Tzatziki // Veggies and chickpeas give these quesadillas staying power, while a mix of cheeses and homeamde tzatziki pack in the flavor.
Wednesday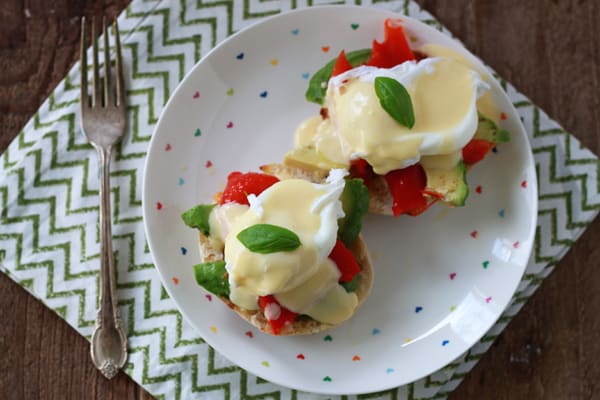 Eggs Benedict with Avocado and Roasted Red Pepper // This easy vegetarian spin on eggs benedict makes for a perfecct savory breakfast-for-dinner.
Thursday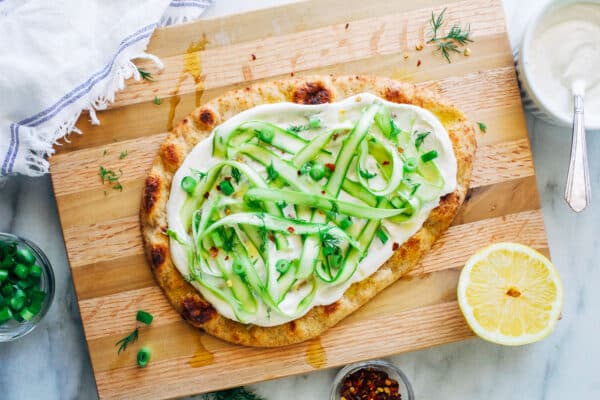 Asparagus Flatbread with Garlic Cashew Cream Sauce // Naan gets slathered with a creamy dairy-free cashew-based sauce and topped with shaved asparagus and fresh herbs to make these delicious flatbreads.
Friday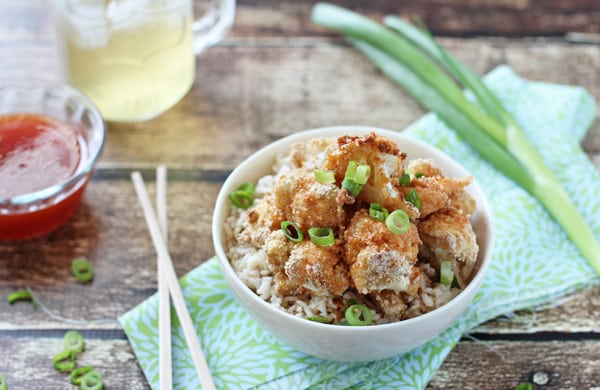 Firecracker Cauliflower // Instead of ordering takeout on Friday night, try this healthy remake of a takeout classic that's made with cauliflower instead of chicken.
Printable Meal Plan & Shopping List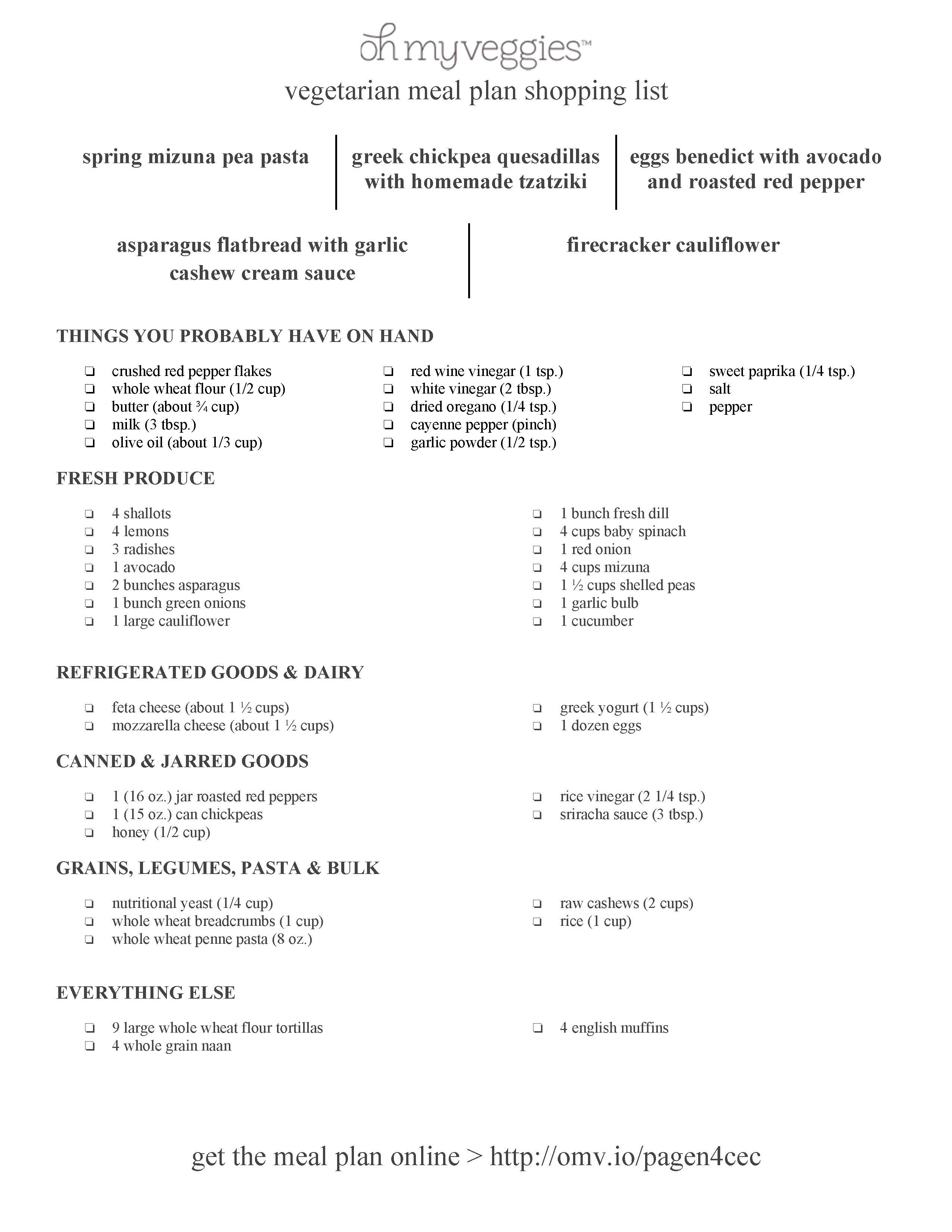 Tips for This Week's Vegetarian Meal Plan
If you can't find mizuna for Monday's pasta, use arugula instead.
We put fresh peas on the list for Monday's pasta. If you can't find them, use frozen instead.
Tuesday's recipe makes a nice big batch of quesadillas. The leftovers would be great for lunch the next day. You can even assemble all of the quesadillas in one session, but hold off on grilling any extras until right before serving.
Thursday's flatbread recipe serves 2, so you'll want to double it to feed 4.
Be sure to soak the cashews for Thursday's flatbreads in advance. Alternatively, the recipe offers an option to use mozzarella and Parmesan cheese instead of the cashew cream sauce. Be sure to add them to the list if you prefer that option.
Click here for a printable version of this week's vegetarian plan and shopping list.
Find more dinner ideas from our Meatless Meal Plan