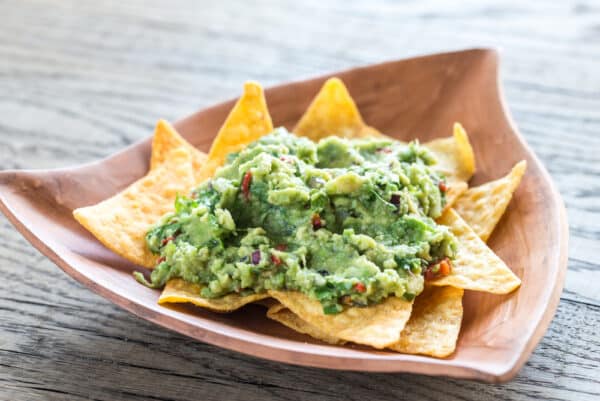 It's easy to fall into a rut with guacamole. You blend up the avocado, throw in the usual veggies and add lime juice and seasonings to preference. Not that regular, easy guacamole isn't amazing, but sometimes it's nice to add a bit of a kick to the recipe. The creative guacamole recipes below add just a little something extra that takes guacamole into the realm of conversation starter.
Kale Guacamole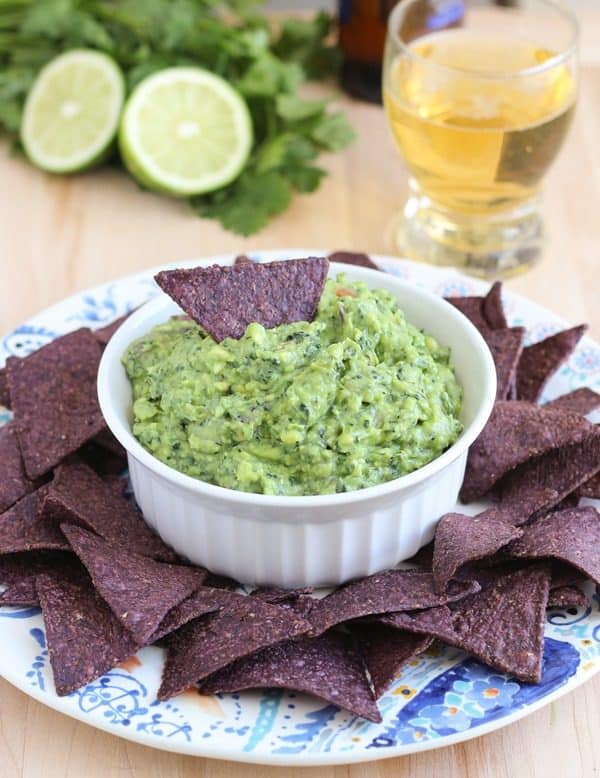 Who doesn't need an excuse to add more kale to their diet? It's a high-fiber, nutrient-packed powerhouse. This recipe blends kale, avocado, onion, jalapeno, cilantro and tomato together. Flavorings like garlic, lime juice and salt add a kick.
Hummus Guacamole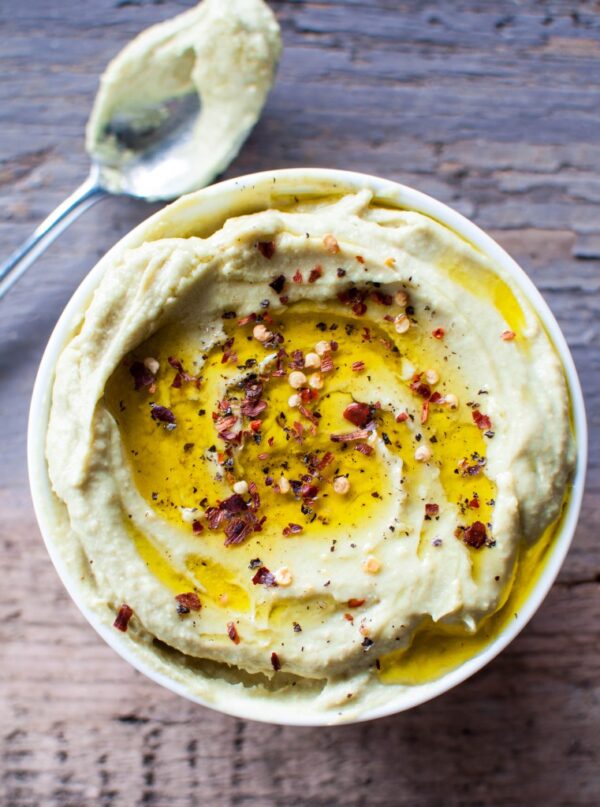 If you're a guacamole fan and love a good hummus, this recipe combines the best of both worlds. It calls for blending chickpeas and avocado together. Other ingredients like chili flakes add to the flavor.
Pomegranate Guacamole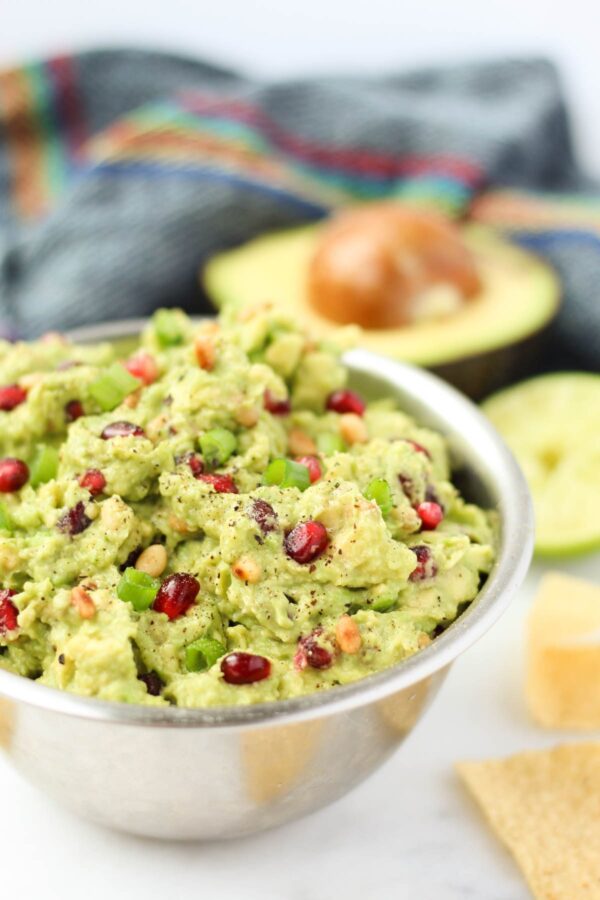 This recipe calls for a fairly basic guacamole recipe of avocados, pine nuts, lime juice and salt and pepper, and then adds a little fruit kick by mixing in pomegranate arils. It's the perfect recipe for anyone who can't get enough pomegranate in their lives.
Greek Guacamole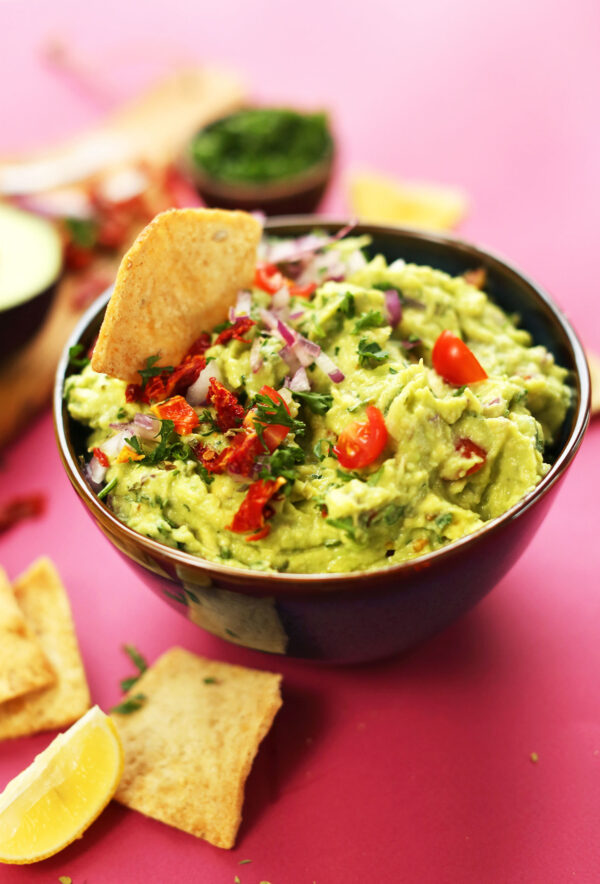 What makes this recipe Greek, you ask? The optional kalamata olives, that's what. What a great way to add that distinctive olive flavor to your guacamole.
Pineapple Guacamole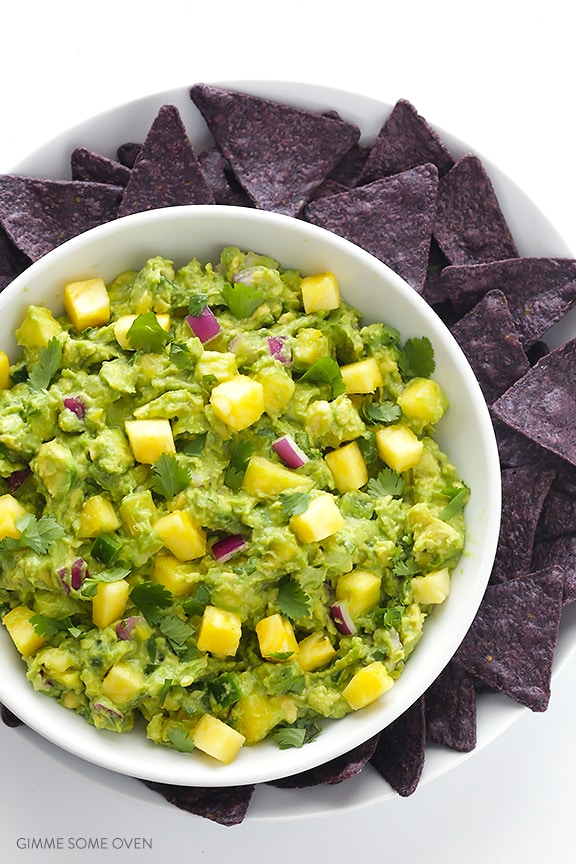 Want a tropical twist to your guacamole? This recipe simply mixes chunks of pineapple right in. The recipe also calls for a jalapeno for a sweet and spicy medley.
Fajita Guacamole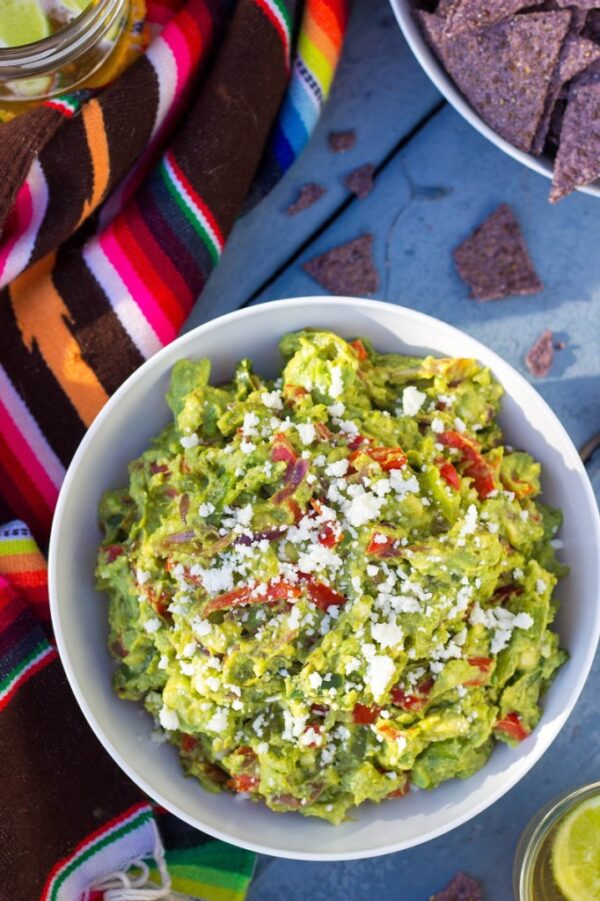 This recipe adds queso fresco cheese into the mix to give a little bit of a fajita take. It also packs in the spices for a zesty version, including cumin, paprika, garlic powder and onion powder.
Watermelon Feta Guacamole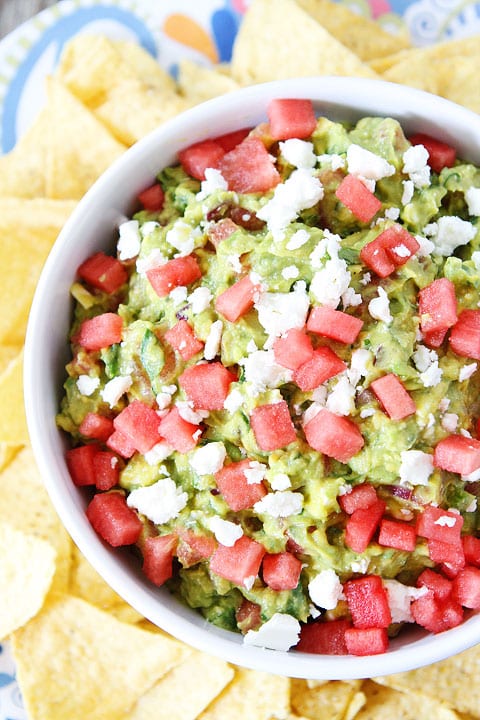 Fruity guacamoles have been on the mainstream radar for awhile, but did you ever think to add bits of watermelon into the mix? As if that weren't enough, the sweetness of the watermelon is juxtaposed by the saltiness of the crumbled feta cheese that's added to the recipe. Jalapeno peppers also add some spiciness for a full flavor punch.
And if you love these Mexican inspired recipes, don't miss these crazy good vegan jackfruit tamales too!