Our weekly vegetarian meal plans are 5-day menus that serve a family of 4 — or less if you don't mind leftovers! Click on each of the meal links below to get printable recipes.
Here's this week's meatless meal plan:
Monday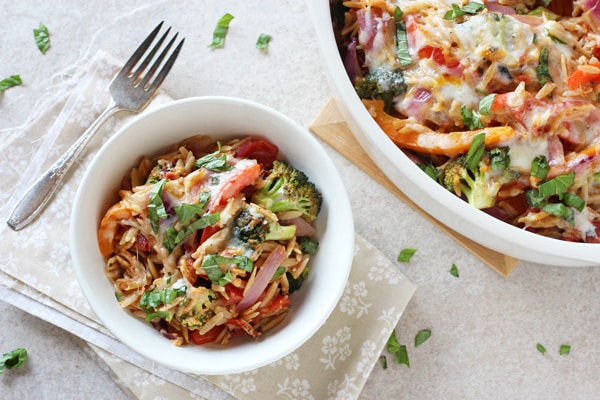 Cheesy Broccoli and Pepper Baked Orzo // A comforting baked pasta dish that's super colorful and perfectly suited to summer.
Tuesday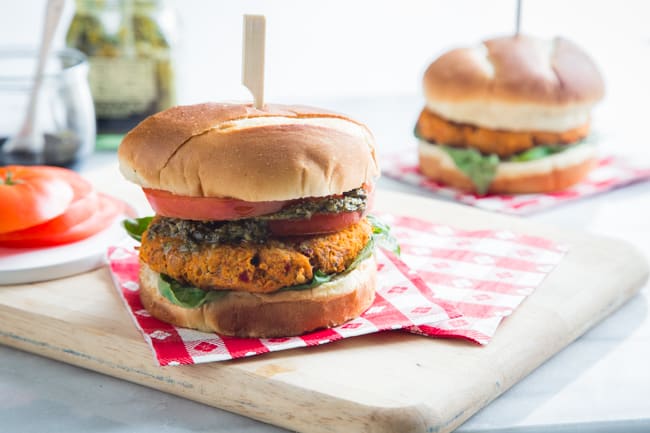 Tomato Basil Veggie Burgers // These caprese-style veggie burgers are the quintessential summer dinner. Top them with whatever burger fixins you like!
Wednesday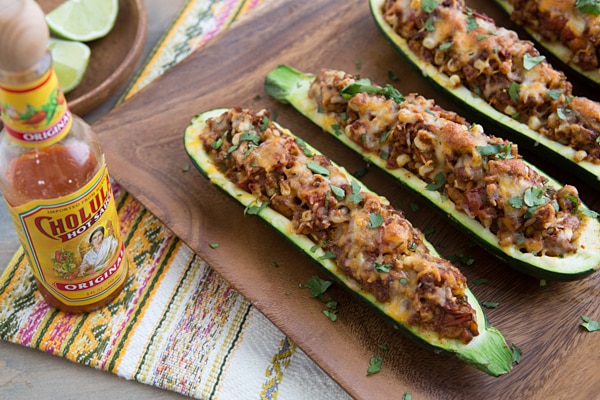 Taco-stuffed Zucchini // Shells they are not, but zucchini make for a nutritious base for a savory crumbled-tempeh taco filling.
Thursday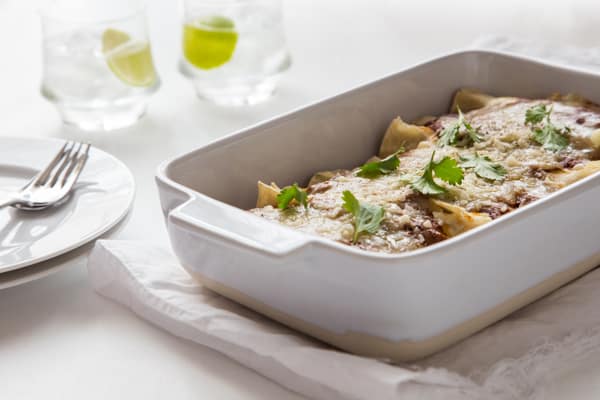 Sweet Potato and Tofu Enchiladas with Mole Sauce //  Much of this recipe can be made ahead of time, and the sweet potatoes can be microwaved if needed, so no worries if you have a busy Thursday!
Friday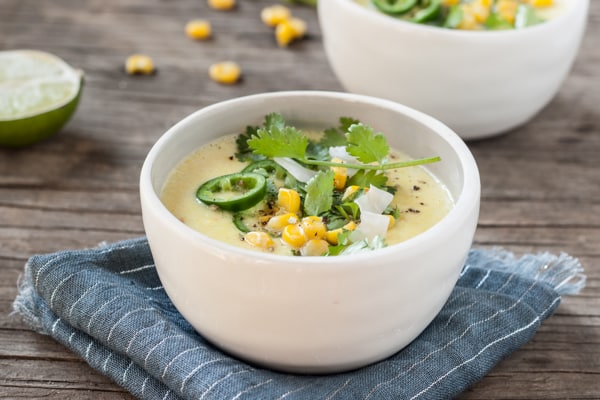 Sweet Corn and Coconut Milk Chowder // This vegan version of a comfort-food fave can be made as spicy or mild as you like.
Tips for This Week's Meal Plan
If you have a large oven-safe skillet, use that to bake the orzo and save yourself a dish
If you've got a hankering for a grilled veggie burger, you can bake them until they're set and then transfer them to the grill to finish cooking
Just about every component of enchilada recipe can be prepared a few nights before — the baked sweet potato, the tofu and the mole. Once you've got all the components ready to go, it's just a matter of assembly and 20 minutes in the oven, then it's enchilada time!
Microwave the sweet potato for the enchiladas to save yourself an hour of roasting time
Fresh corn should be a-plenty this time of year, but if you can't track any down or don't feel like cutting it off the cob, use frozen corn instead