Our vegan meal plans are 5-day menus that serve a family of 4 — or less if you don't mind leftovers! Click on each of the meal links below to get printable recipes, then print the meal plan and shopping list at the bottom of this post.
Here's this week's vegan meal plan:
Monday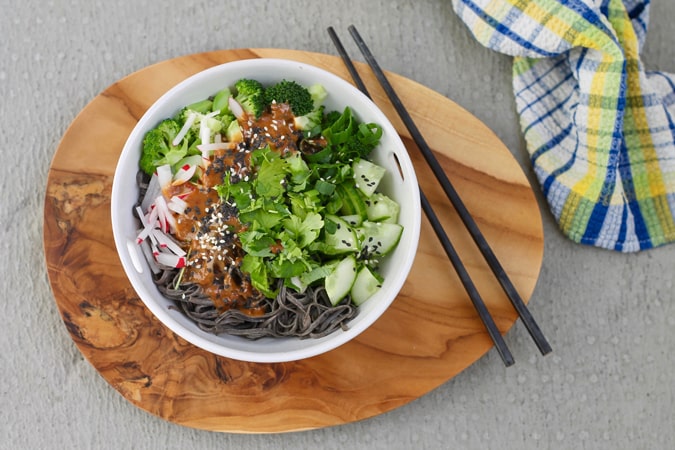 Black Bean Noodle Bowls with Spicy Sesame Sauce // Black bean pasta pairs up beautifully with Asian flavors in these healthy noodle bowls.
Tuesday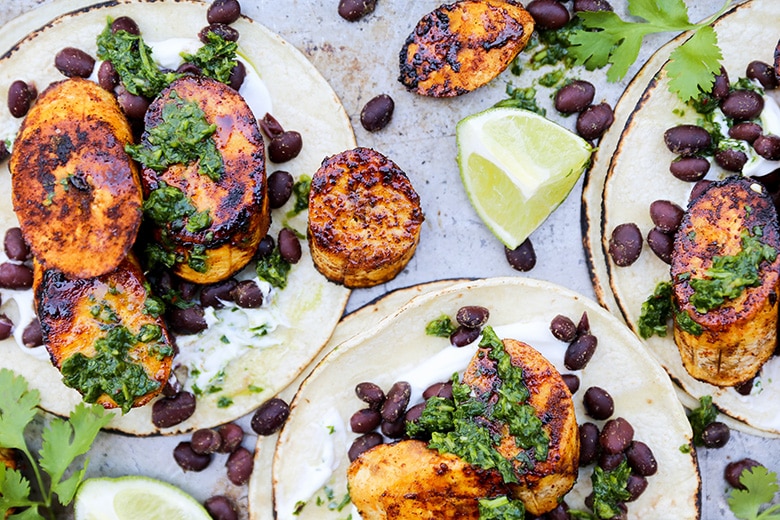 Plantain Black Bean Tacos with Chimichurri Sauce // These black bean tacos are packed with flavor, thanks to caramelized plantains and zesty chimichurri sauce.
Wednesday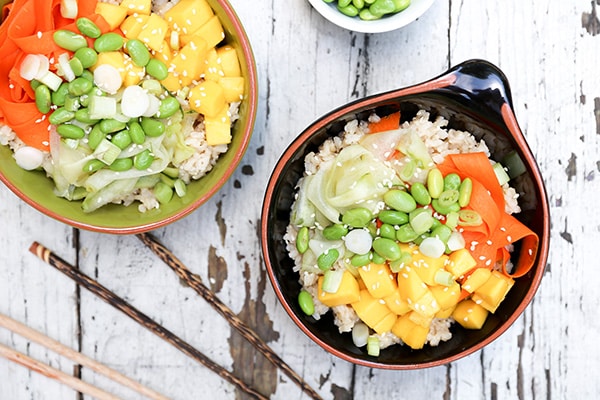 Mango Sushi Bowls with Quick Pickled Carrots and Cucumbers // With juicy mango and crisp veggies, these bowls are a perfectly refreshing meal for warm spring days.
Thursday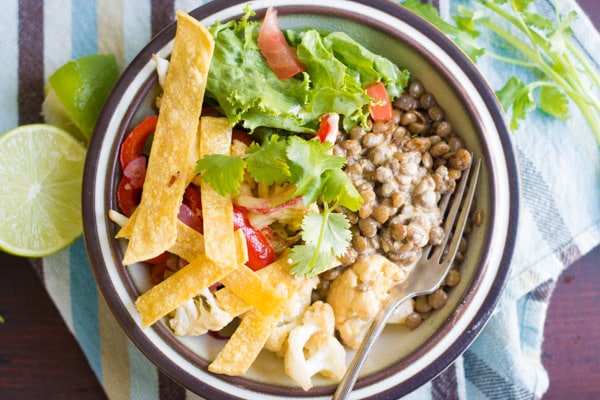 Lentil Taco Bowls // These spicy bowls are topped off with a dairy-free cheese sauce that's made from tahini.
Friday

Lentil Mushroom Burgers // Lentils and mushrooms pair up to make one seriously hearty and flavor-packed veggie burger.
Printable Meal Plan & Shopping List
Tips for This Week's Vegan Meal Plan
Feel free to swap out the broccoli, cucumber and radishes in Monday's noodle bowls with your favorite veggies or whatever you've got on hand.
Monday's bowls call for sambal oelek, but sriracha sauce works as a substitute, and since you're already buying the sriracha, we left the sambal oelek off the list.
Look for plantains that have a little bit of browning on them when shopping for Tuesday's tacos.
Tuesday's taco recipe calls for Greek yogurt for serving, but we left it off the list to keep the recipe vegan. If you're not following a vegan diet and would like to add it to the list, go right ahead. If you're looking for a vegan alternative, try dairy-free yogurt, sour cream, or homemade cashew cream.
Make sure to hang on to a bit of cilantro when you make Tuesday's tacos—you'll need it for Thursday's bowls.
Click here for a printable version of this week's vegan plan and shopping list.
Find more dinner ideas from our Meatless Meal Plan Archives.