Tofu can be a tough sell for the uninitiated. Big surprise, right? I mean, open up a package of tofu and you'll find a big white block of flavorless spongy stuff sitting in water. How appetizing is that? Here's the thing though: with tofu, it's all about how you prepare it! If you've ever had really well prepared tofu from a good Asian or vegetarian restaurant, you probably know this is true. Tofu prepared in the right way is a far cry from spongy and flavorless.
Here are 4 of our favorite ways to prepare tofu so it's totally irresistible.
Bake It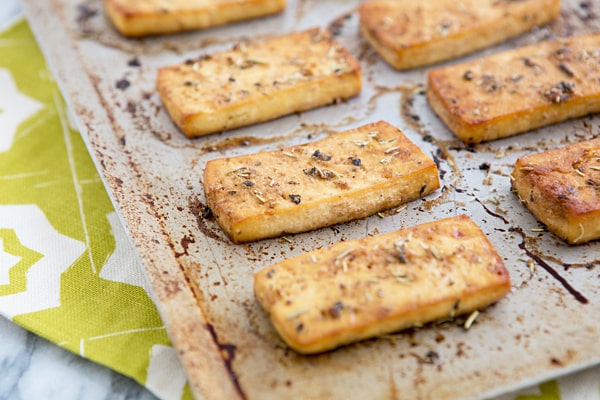 Baking tofu is one of my favorites, because it's so easy and it adds a ton of flavor and texture. Press your tofu to remove as much moisture as possible, then cut it into pieces and marinate it. All kinds of sauces and dressings work as a marinade—try barbecue sauce, Italian herbs, and Asian flavors. After a brief soak you can place it on a parchment-lined baking sheet and bake it for about 40 minutes at around 400°F, flipping the pieces over halfway through. Baked tofu makes an awesome sandwich filler, salad topper, or snack.
Fry It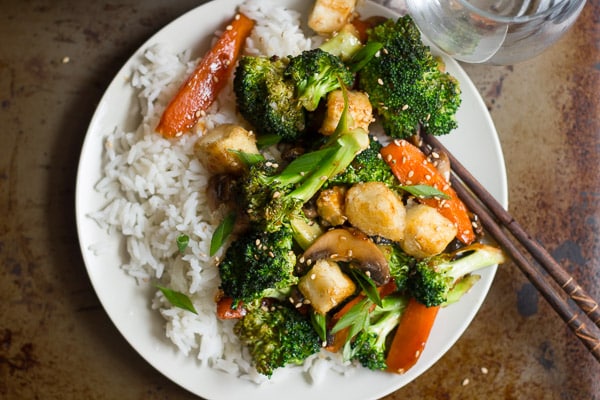 Frying does make most things taste better, and tofu is no exception. Before you panic about the amount of oil required for frying, hear me out! Pan-frying is one option that will give you nice crispy tofu without requiring a ton of oil. For pan-fried tofu with a crispy coating, dredge it in cornmeal before frying. If you're up for something a little more decadent, try shallow frying, like I did with these beer battered tofu tacos. And of course, if you want to go all out, deep frying is an option too.
Scramble It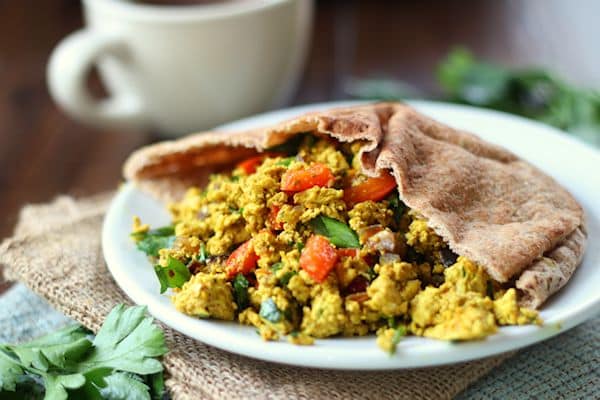 Tofu, when broken into chunks and cooked up in a skillet, has a texture that's pretty darn similar to eggs. Add some seasonings and you can make it taste like eggs too. Kala namak (also called Indian black salt) is amazing for adding eggy flavor. Turmeric adds yellow color, so your scrambled tofu even looks like eggs. From there it's up to you how to season and eat your tofu scramble. Mediterranean, southwestern, and even Indian spices go great with a tofu scramble.
Make Tofu Ricotta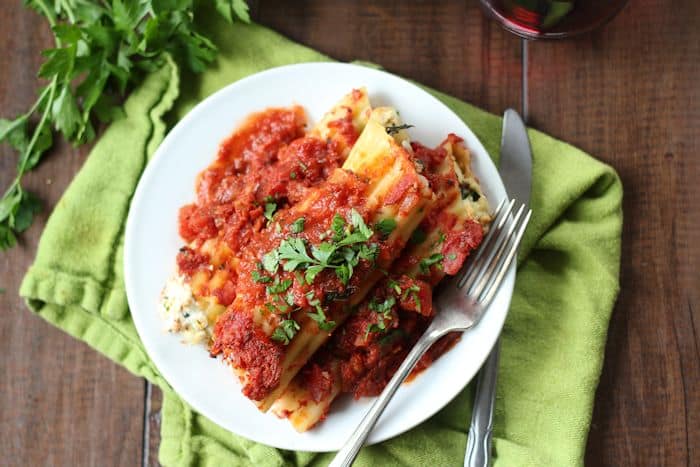 I've been fooled into thinking I was eating dairy-based ricotta cheese when I was actually eating tofu. All you need to do to make some seriously convincing tofu ricotta is lightly blend up some tofu with lemon juice, a little milk, and some seasonings like garlic and onions. I'll sometimes add some cashew cream to make an extra rich tofu ricotta, like I did with this manicotti, but it's also delicious on it's own in recipes like this polenta puttanesca.