Our vegetarian meal plans are 5-day menus that serve a family of 4 — or less if you don't mind leftovers! Click on each of the meal links below to get printable recipes, then print the meal plan and shopping list at the bottom of this post.
Here's this week's vegetarian meal plan:
Monday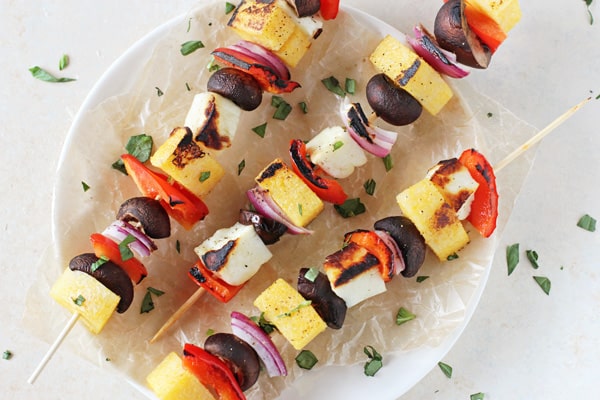 Polenta Veggie and Halloumi Kabobs // These easy kabobs are served with a zippy lemon-basil yogurt sauce for dipping.
Tuesday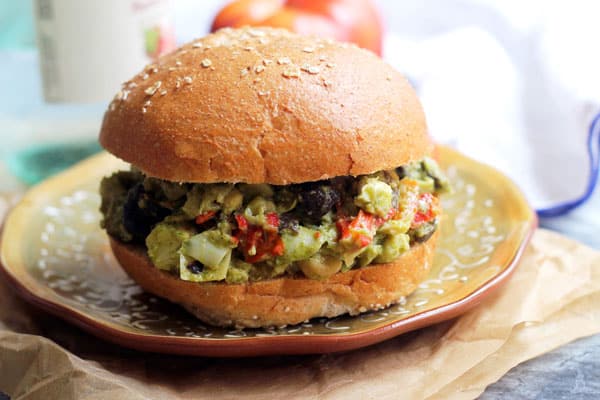 Mediterranean Pesto Chickpea Salad Sandwiches // Chickpea salad sandwiches are perfect for dinner when it's too hot to cook.
Wednesday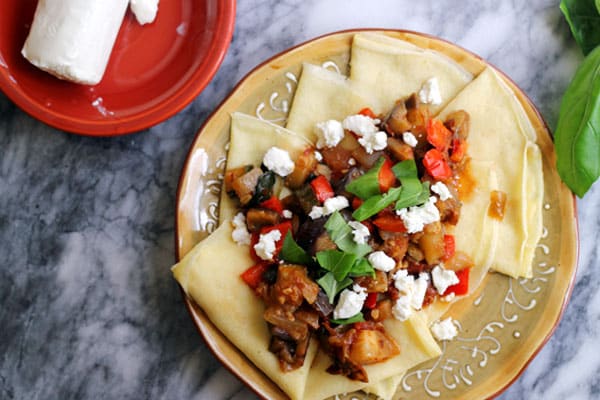 Ratatouille Crepes // This juicy summer vegetable stew was made to be stuffed into a crepe.
Thursday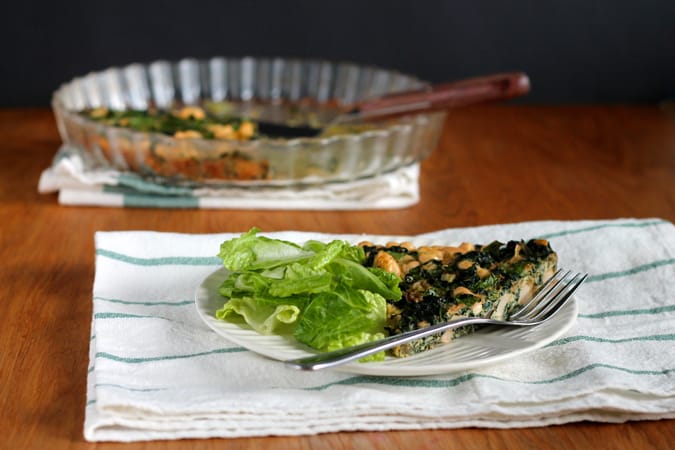 Kale and White Bean Tortilla // White beans in place of traditional potatoes up the protein content and staying power in this healthy vegetarian tortilla.
Friday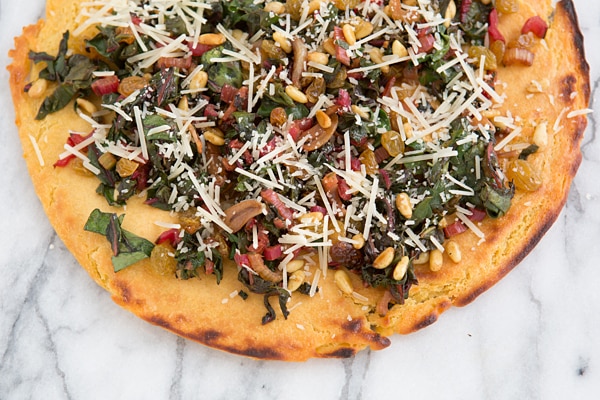 Socca with Sautéed Chard and Parmesan // This healthy tart is made with a chickpea flour crust and loaded with healthy greens.
Printable Meal Plan & Shopping List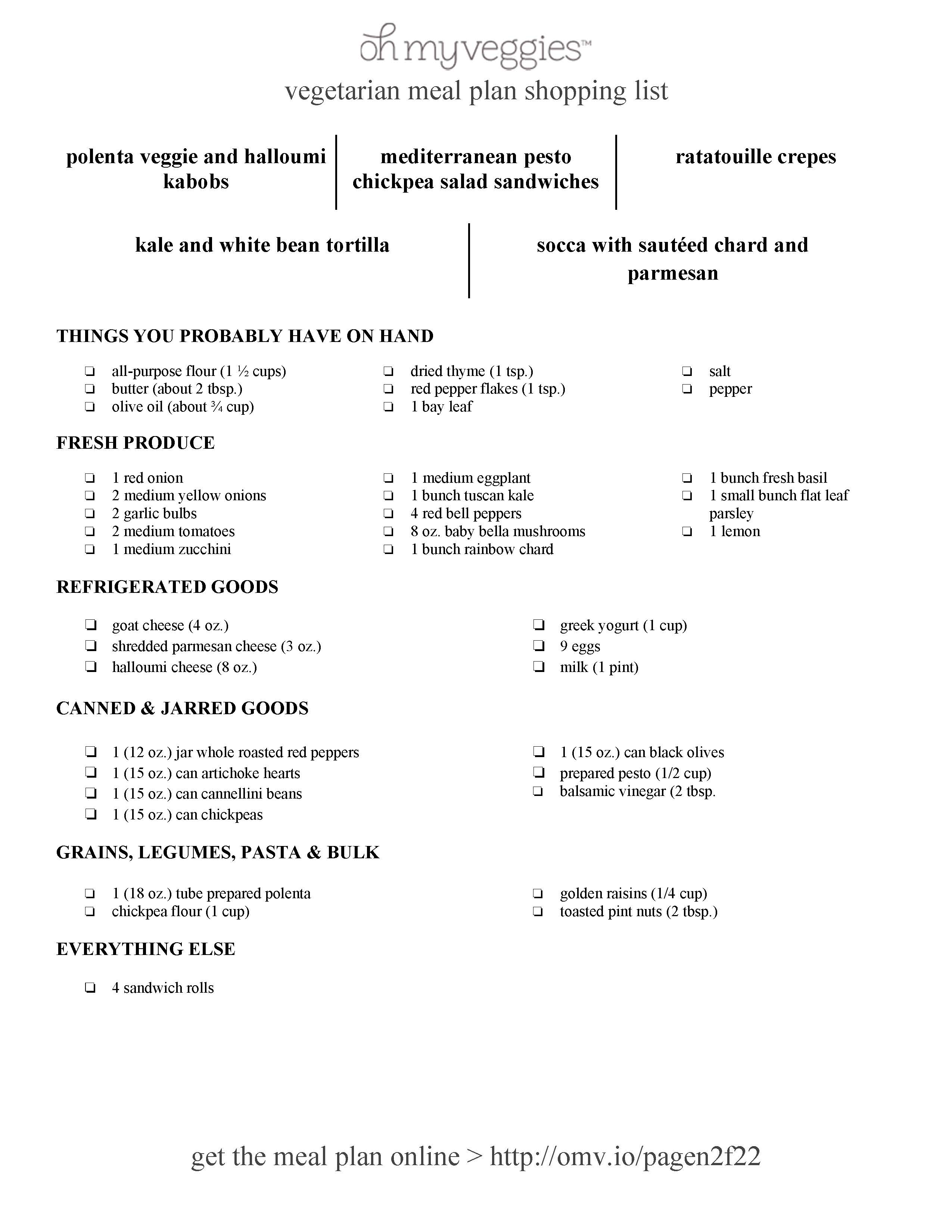 Tips for This Week's Vegetarian Meal Plan
We put sandwich rolls on the list for Tuesday's chickpea salad. Feel free to substitute bread or wraps.
Thursday's tortilla is the only recipe that calls for parsley, but since you're buying a whole bunch, feel free to sprinkle it on Wednesday's crepes or Friday's socca.
Pesto usually keeps for a month or more in the refrigerator. If you have some leftover from Tuesday's sandwiches and don't think you'll use it soon, seal it up and freeze it.
Find more dinner ideas from our Meatless Meal Plan archives.