Our weekly meatless meal plans are 5-day menus that serve a family of 4 — or less if you don't mind leftovers! Click on each of the meal links below to get printable recipes, then print the meal plan and shopping list at the bottom of this post.
Here's this week's meatless meal plan:
Monday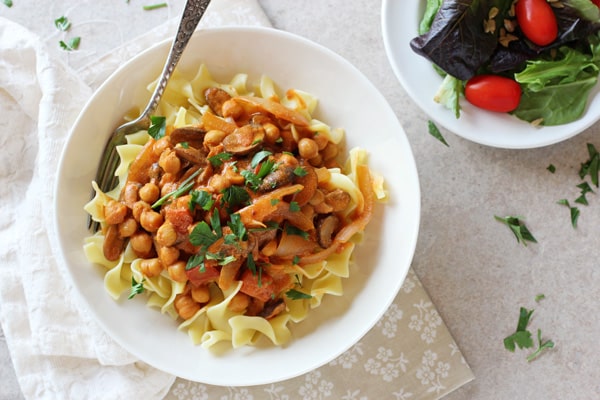 Mushroom Chickpea Paprikash // Our meatless version of paprikash is perfect ladled over a big bowl of egg noodles.
Tuesday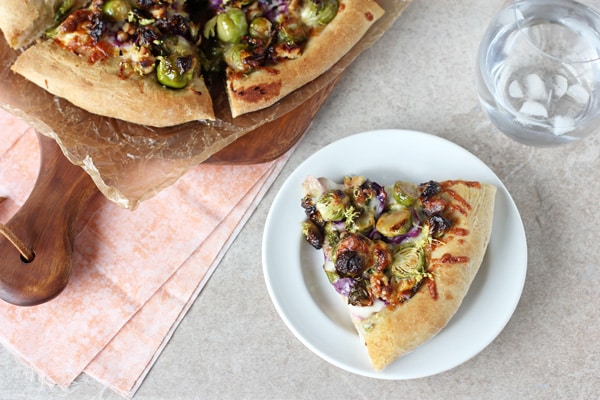 Roasted Brussels Sprout and Red Cabbage Pizza // Honey-roasted Brussels sprouts and cabbage top this fall-inspired pizza.
Wednesday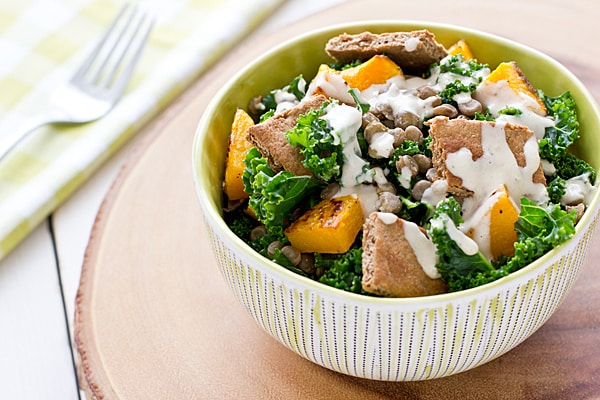 Butternut Squash, Lentil & Kale Salad with Tahini Dressing // A healthy, meal-worthy salad that can be made a few days in advance—just keep the dressing in a separate container and add the pita chips when you're ready to eat!
Thursday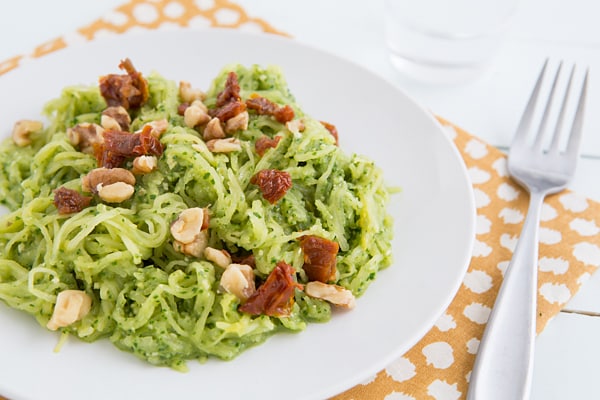 Spaghetti Squash with Garlicky Kale Pesto and Sun-Dried Tomatoes // Leftover kale from Wednesday's dinner gets made into pesto to toss with roasted spaghetti squash.
Friday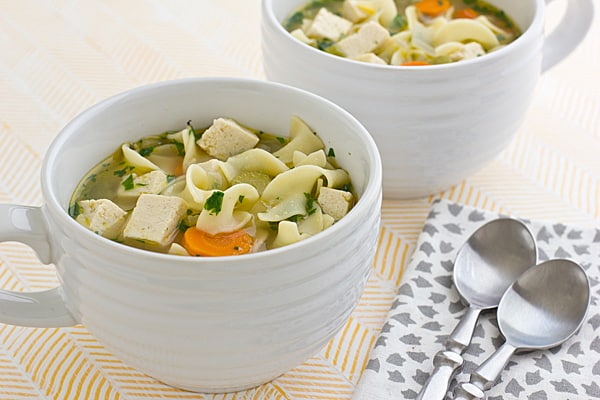 Vegetarian Chicken Noodle Soup // This makes a big batch of soup—perfect for enjoying all weekend long or freezing for later.
Tips For This Week's Plan
Greek yogurt can be substituted for the sour cream in the paprikash recipe.
You'll have extra cabbage leftover from the pizza. Cabbage will keep for a few weeks in the fridge, so you can save it for another recipe, or check out our ideas for using leftover cabbage here.
You'll need a small bunch of kale for the salad and 1 ½ cups of kale for the pesto—just buy a big bunch, then measure out what you need for the pesto and use the rest for the salad.
Buy the biggest spaghetti squash you can find—if you can't find any big ones, buy two or three smaller ones.
While you can skip this step if you forget about it or don't have time, freezing and thawing the tofu for Friday's soup will give it a chewy texture that makes it more chicken-like.
If your grocery store doesn't sell no-chicken broth, you can make it yourself or use vegetable broth instead.
Printable Meal Plan & Shopping List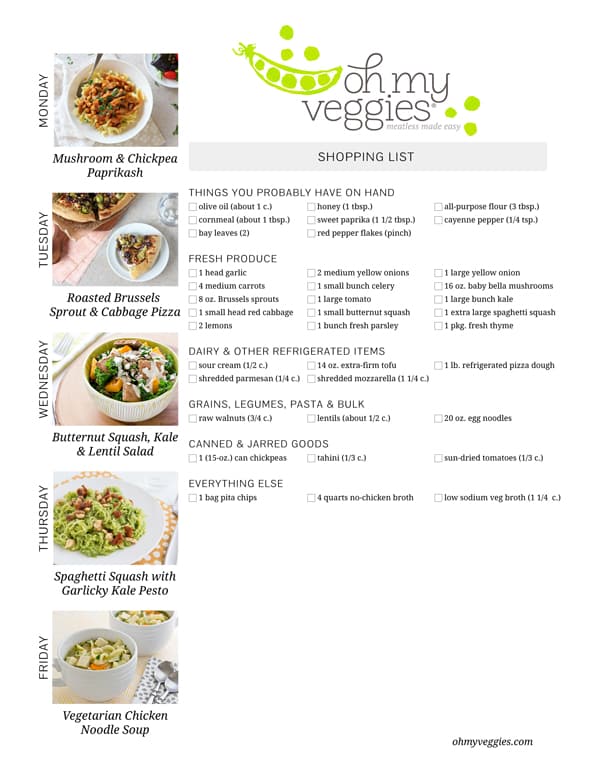 Click here for a printable version of this week's meatless meal plan and shopping list.
Find more dinner ideas from our Meatless Meal Plan archives.