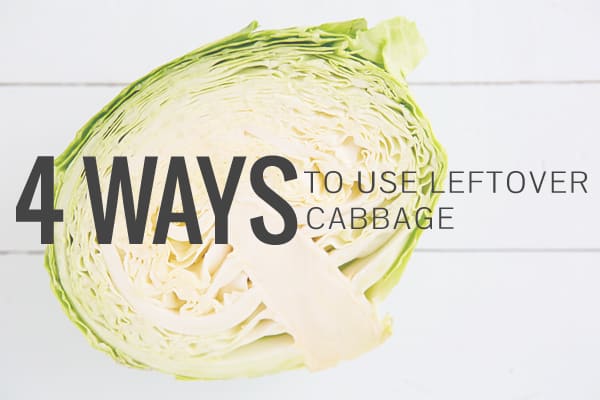 If the subject of this post doesn't make sense to you, then you probably don't cook with cabbage very often. But if you do, I have a feeling you have probably dealt with the leftover cabbage dilemma. Very few recipes call for an entire head of cabbage, so unless you happen to shop at one of those fantastic supermarkets that sell halved cabbage heads (or you're lucky enough to find a small cabbage), you're probably going to have some leftovers to use up afterwards. So here are 4 easy ways to use leftover cabbage—and they're all made with ingredients you probably already have in your kitchen!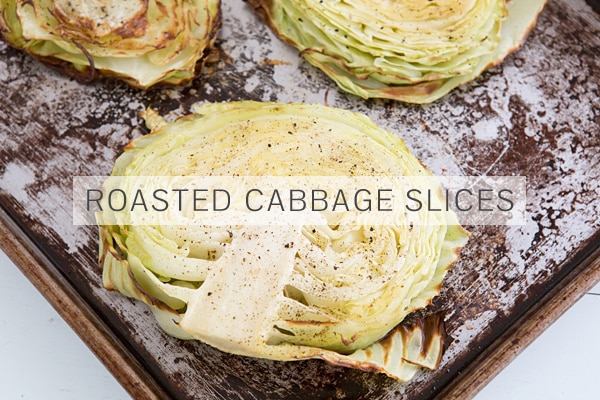 Roasted Cabbage Slices // Roasting makes everything taste better and cabbage is no exception. Cut your cabbage into 1-inch thick slices, brush them on both sides with olive or grapeseed oil, and season them with salt, pepper, and a few sprinkles of Italian seasoning. Put the cabbage slices on a baking sheet, and roast them at 400ºF for 30-40 minutes, flipping them over halfway through cooking time. You'll know they're done when they're tender in the middle and browned and crispy on the edges.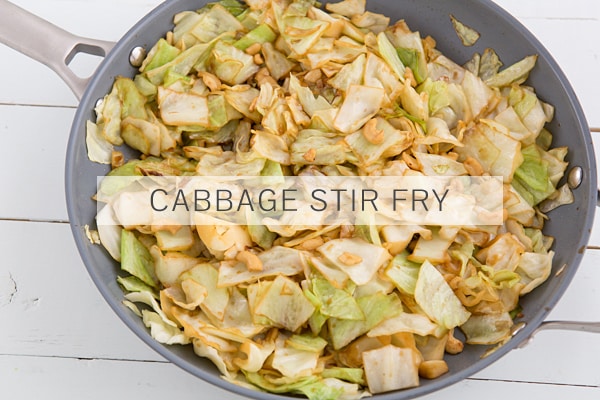 Cabbage Stir Fry // This stir fry looks unassuming, but it's so good! Roughly chop half a head of cabbage and whisk together 2 tablespoons of tamari or soy sauce, 1 teaspoon each of rice vinegar, honey, and toasted sesame oil, a few squeezes of sriracha, and a minced clove of garlic. Heat a large skillet or wok to medium high, then swirl it with oil to coat. Add the cabbage and a handful of raw cashews and cook until the cabbage is almost tender, about 5 minutes. Pour the sauce into the skillet and cook for 2-3 minutes more, or until the cabbage is soft and the sauce has reduced a bit. If you're serving this over rice or quinoa, you can double the sauce and if you have other veggies on hand that need to be used, you can throw those in with the cabbage too.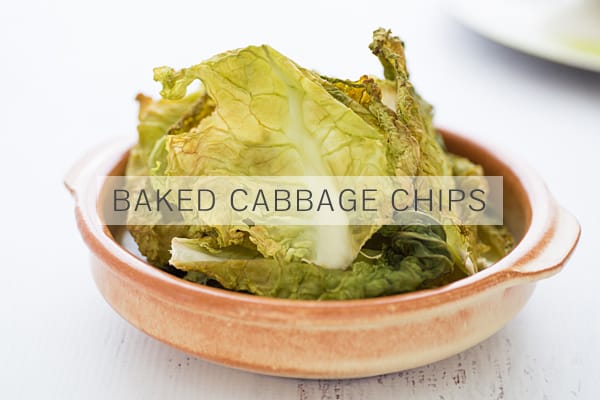 Baked Cabbage Chips // Cabbage can be made into chips! Just like kale! Although this recipe from Bon Appetit is for savoy cabbage, I've used it successfully with regular cabbage too. I like adding flavored salts to mine—curry and smoked paprika salt work especially well, although if you don't have flavored salts, plain salt and pepper is just as tasty.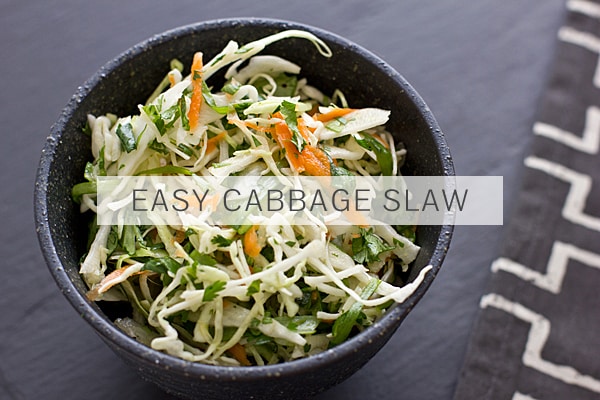 Easy Cabbage Slaw // Cabbage slaw makes a great topping for barbecue tofu or tempeh sandwiches; I toss about a cup of shredded cabbage with a tablespoon each of apple cider vinegar and olive oil, a pinch of sugar, and salt and pepper to taste. If you're having tacos, try making a slaw with freshly squeezed lime juice instead. When I have them on hand, I usually add thinly sliced green onions, shredded carrots, and cilantro too.
Do you have a favorite way to use leftover cabbage? Share it in the comments below!