Our weekly vegetarian meal plans are 5-day menus that serve a family of 4 — or less if you don't mind leftovers! Click on each of the meal links below to get printable recipes.
Here's this week's meatless meal plan:
Monday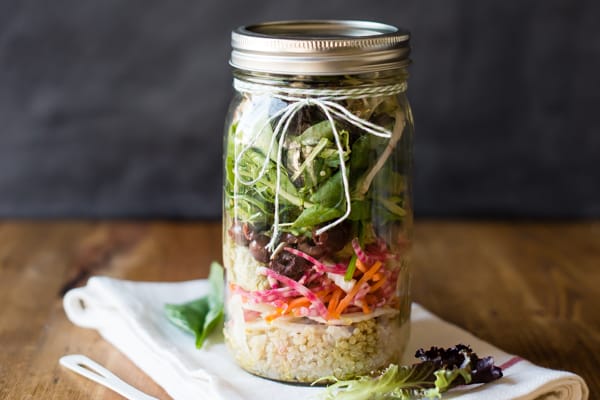 Rainbow Salad with Avocado Hummus // The mason jar for this hearty salad is optional; the avocado hummus however, is not. This recipe makes 1 serving as a main dish, so be sure to increase as needed.
Tuesday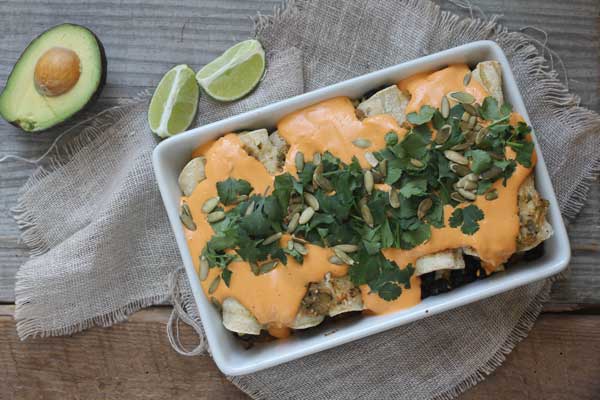 Black Bean Enchiladas with Roasted Red Pepper Cashew Cream // These smoky, creamy enchiladas are vegan, and easily made gluten free if you use corn tortillas.
Wednesday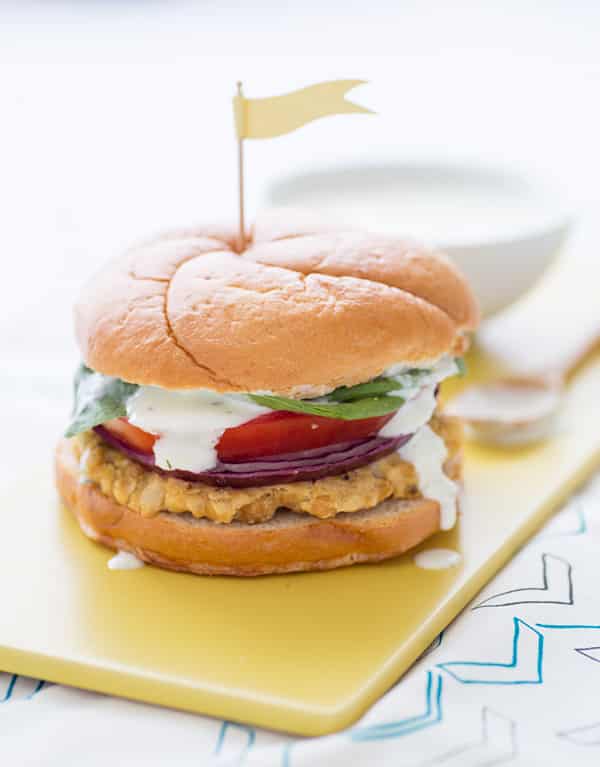 Cauliflower Hummus Burgers with Mint Tzatziki // These oven-baked veggie burgers are topped with a tangy yogurt-mint sauce. Look for store-bought when shopping if you don't feel like making the sauce from scratch.
Thursday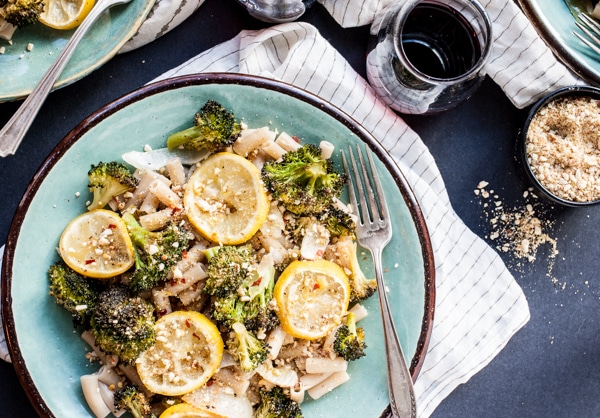 Roasted Broccoli and Lemon Pasta // Roasting the broccoli and lemons adds a nice depth to a classic pasta combo.
Friday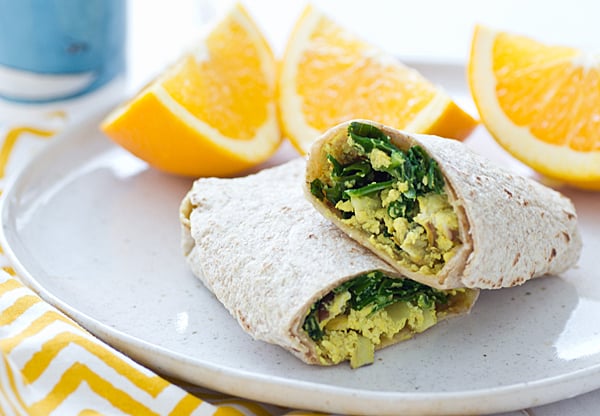 Greens and Tofu Scramble Wraps // Breakfast for dinner is even more fun when there's a burrito-like element involved. This is scientifically proven.
Tips for This Week's Plan
You could use leftover red pepper cashew cream instead of tzatziki on Wednesday's burgers
Buy a sturdier green (like kale) for Friday's wraps (or pick some up later in the week) to ensure they stay fresh
Pack an extra Rainbow Salad for lunch on Tuesday
The Tofu Scramble Wraps are freezer-friendly, so make them earlier in the week, then freeze and reheat on Friday, if you want to save time later in the week
Buy parmesan if you don't want to make the almond parmesan that tops the pasta
If you have extra shredded veggies from Monday's salads, top Tuesday's enchiladas with them, or serve them as a salad alongside the burgers or pasta