Our vegetarian meal plans are 5-day menus that serve a family of 4 — or less if you don't mind leftovers! Click on each of the meal links below to get printable recipes, then print the meal plan and shopping list at the bottom of this post.
Here's this week's vegetarian meal plan:
Monday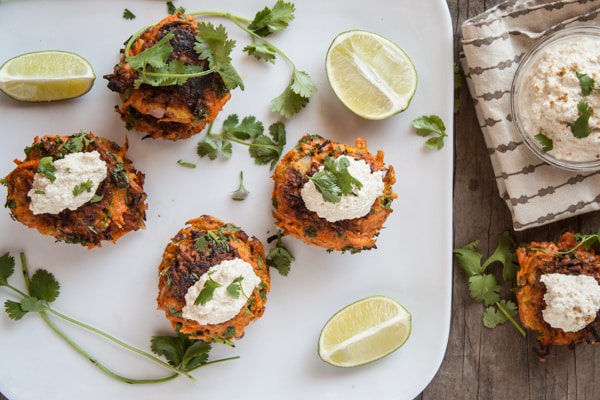 Carrot Fritters with Cumin Lime Cashew Cream // These crispy fritter are the perfect main dish for a light summer meal.
Tuesday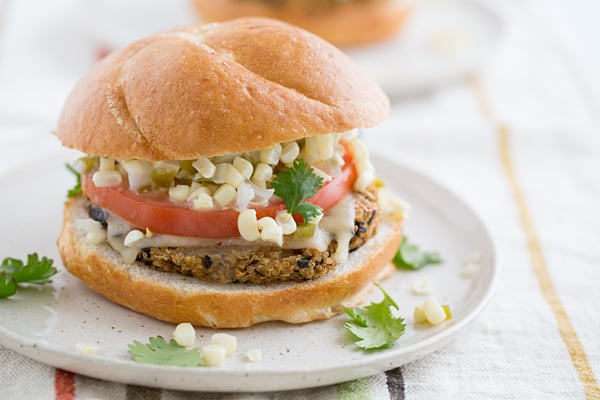 Chipotle Black Bean Quinoa Burgers with Sweet Corn Relish // Relish made from sweet summer corn kernels is the perfect topper for these smoky bean burgers.
Wednesday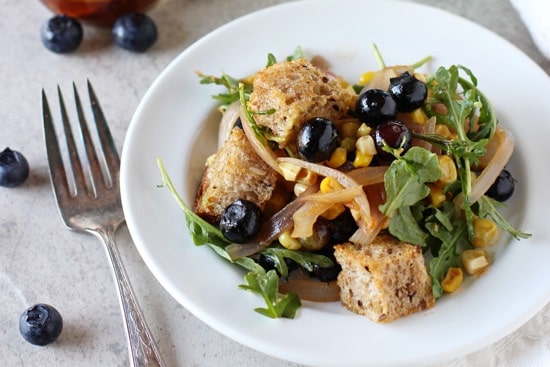 Blueberry Corn Panzanella with Maple Chiptole Dressing // This sweet and spicy spin on panzanella puts summer blueberries and fresh corn in the spotlight.
Thursday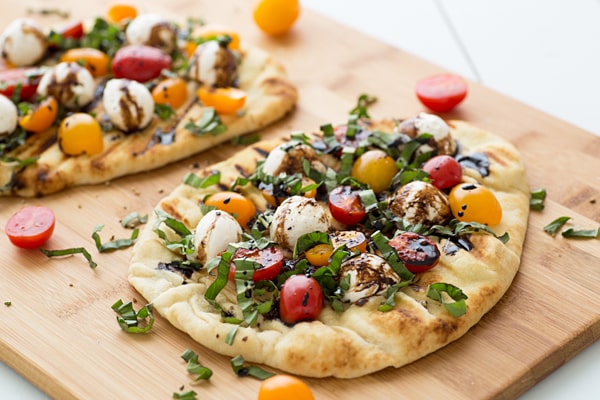 Grilled Caprese Naan Pizza // Using store-bought naan as the crust makes these personal pizzas quick and easy to assemble.
Friday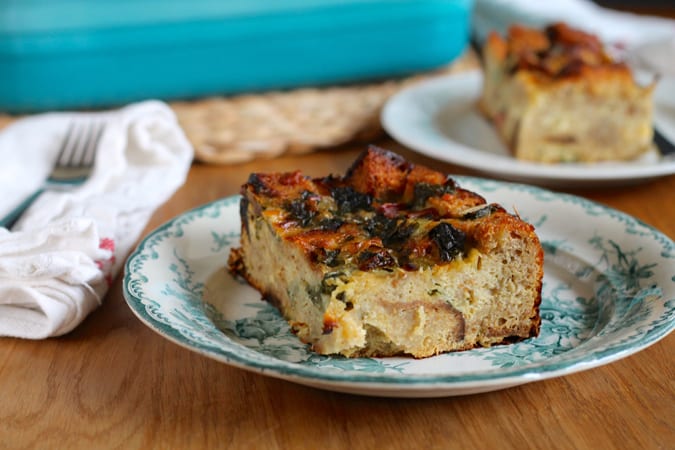 Swiss Chard and Gruyere Strata // This make ahead breakfast-for-dinner will leave you satisfied — and with plenty of leftovers to enjoy over the weekend!
Printable Meal Plan & Shopping List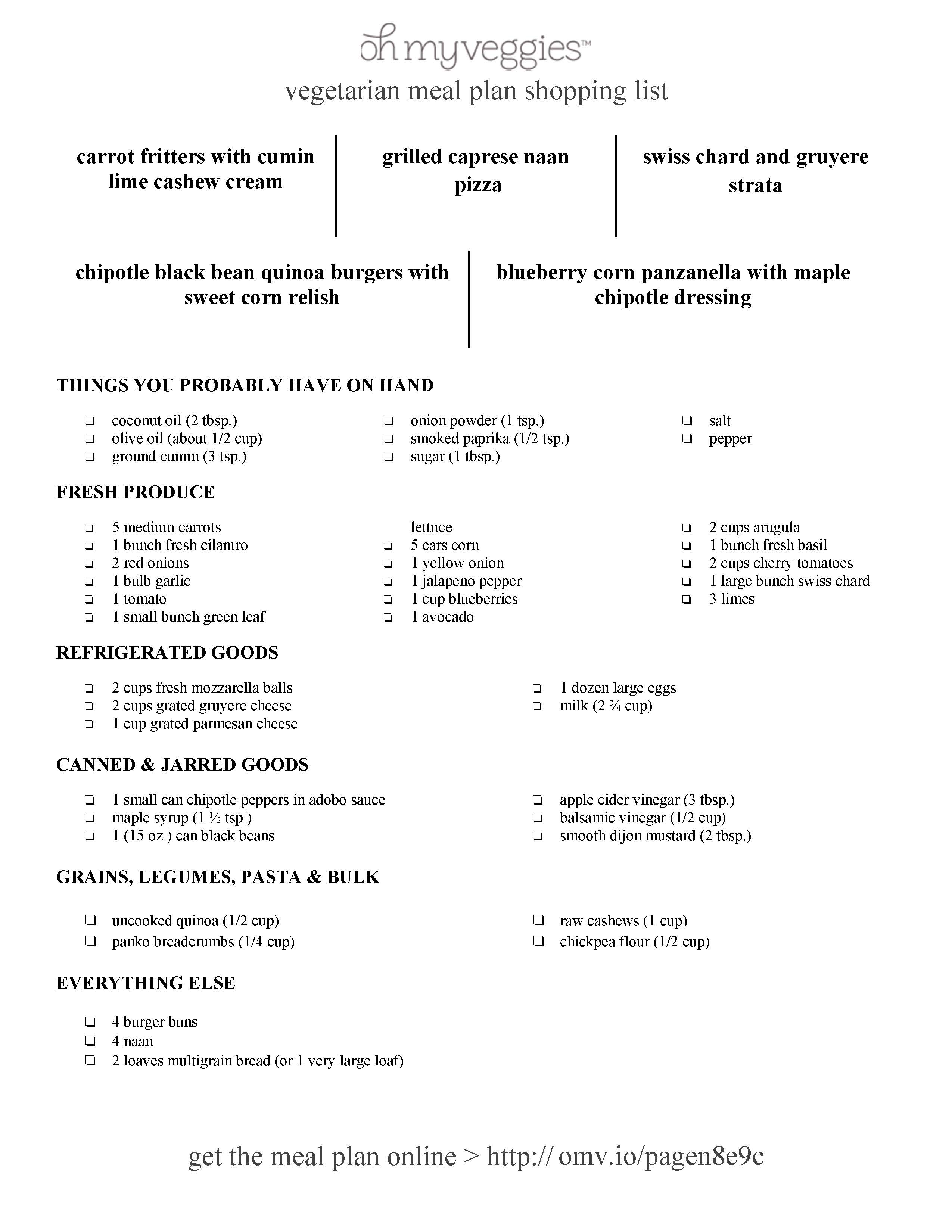 Tips for This Week's Vegetarian Meal Plan
We included lettuce and tomato on the list as toppers for Tuesday's burgers. Add any additional toppings you'd like!
To keep your basil fresh for Wednesday's panzanella and Thursday's pizza, just stick the base in a glass with a bit of water and cover the top lightly with a plastic bag.
A side salad would be a great accompaniment to Monday's fritters and Friday's strata. Add a bag of salad mix along with a couple of your favorite salad toppings to the list if you'd like.
You'll need to double the recipe for Thursday's pizza to serve 4.
You can grill the naan for Thursday's pizza on an outdoor grill or in a grill pan. If you don't have either, just use a skillet.
Click here for a printable version of this week's vegetarian plan and shopping list.
Find more dinner ideas from our Meatless Meal Plan archives.