Our vegan meal plans are 5-day menus that serve a family of 4 — or less if you don't mind leftovers! Click on each of the meal links below to get printable recipes, then print the meal plan and shopping list at the bottom of this post.
Here's this week's vegetarian meal plan:
Monday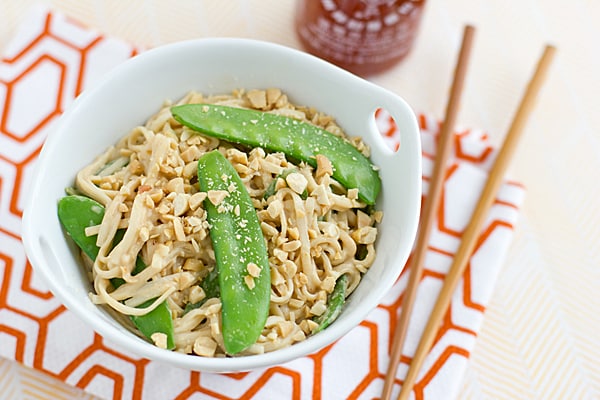 Peanut Udon Noodles with Snow Peas // These easy noodles can be on the table in 15 minutes flat.
Tuesday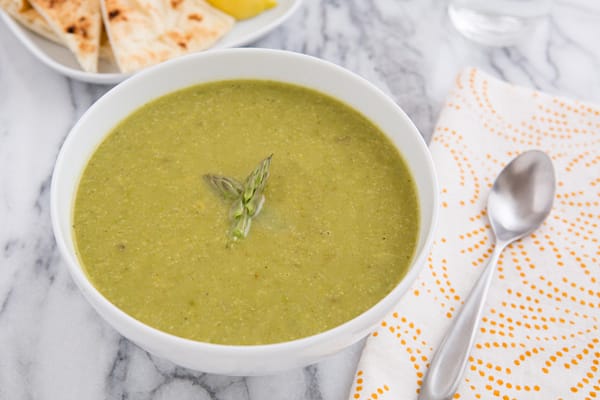 Curried Asparagus Soup // Raw cashews give this flavorful spring soup a creamy texture without any dairy.
Wednesday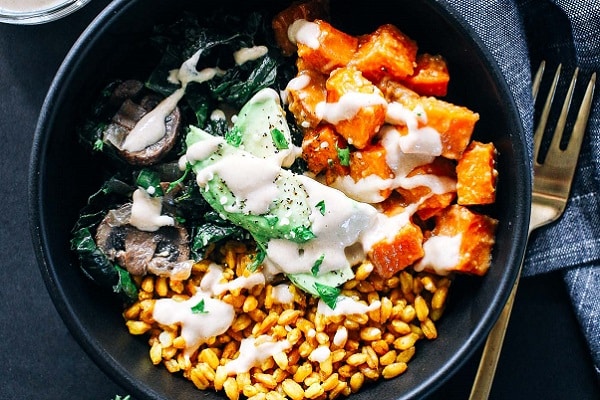 Miso Glazed Sweet Potato Bowls // With hearty veggies and a drizzle of maple tahini sauce over a bed of farro, these bowls are the perfect (and healthy!) way to get your comfort food fix.
Thursday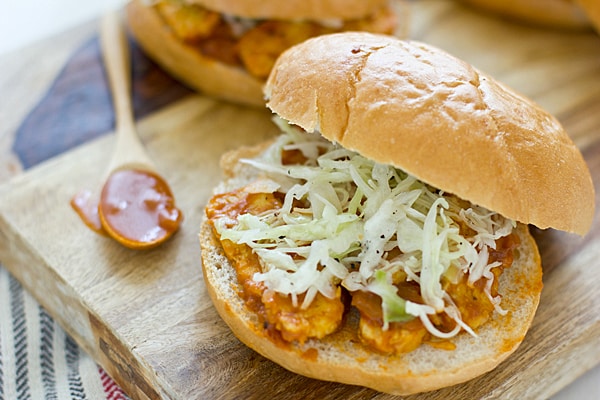 BBQ Tempeh Sandwiches // A quick marinate in barbecue sauce makes the tempeh in these sandwiches absolutely scrumptious.
Friday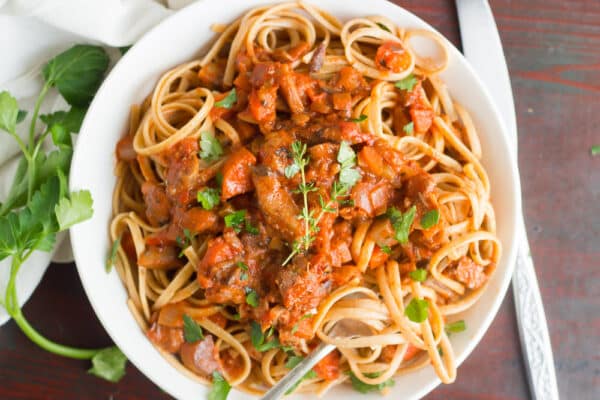 Pasta with Mushroom Bolognese Sauce // Mushrooms stand in for meat in this flavorful vegan spin on pasta Bolognese.
Printable Meal Plan & Shopping List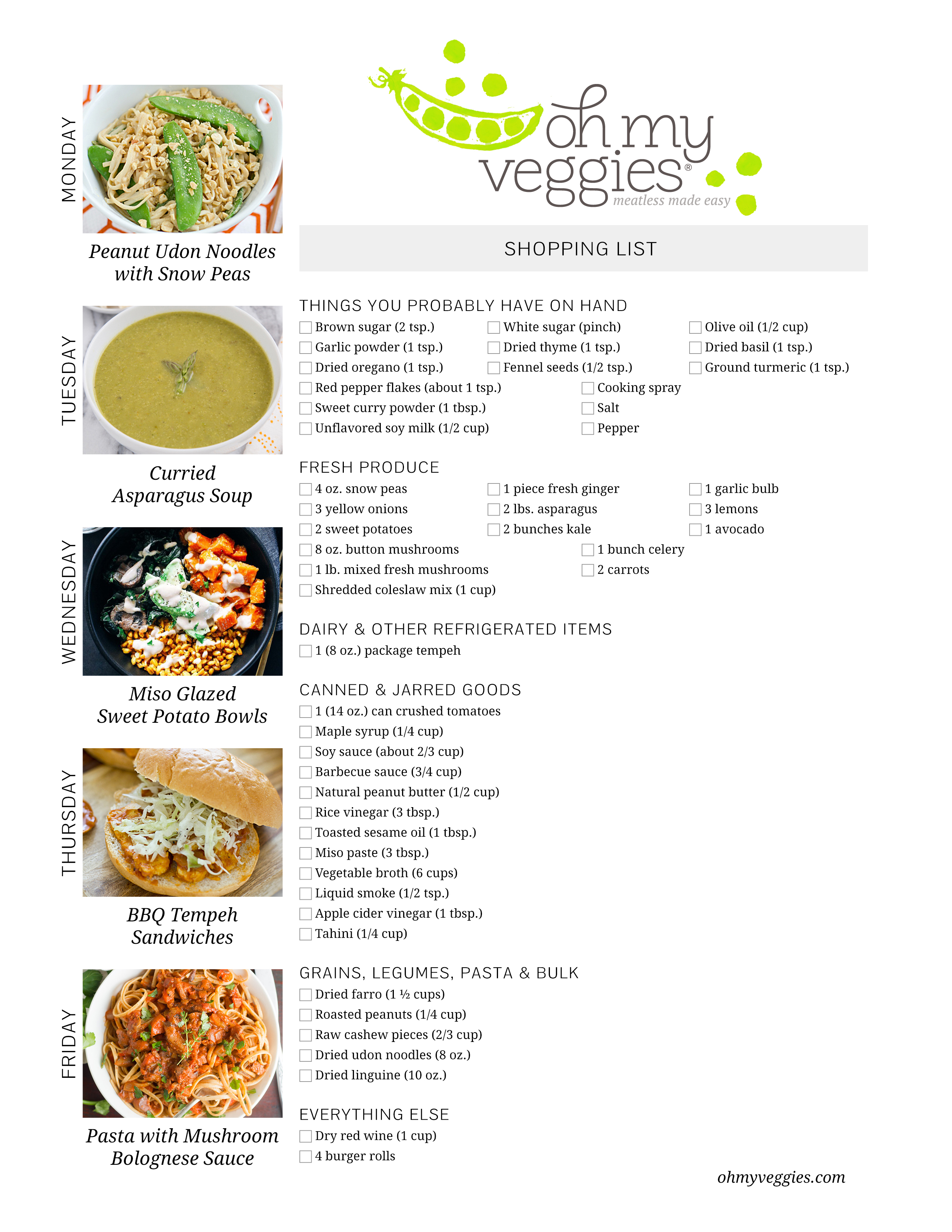 Tips for This Week's Vegan Meal Plan
Some crusty rolls would be a great accompaniment to Tuesday's soup, so add them to the list if you'd like.
To keep this week's plan vegan, make sure to check the ingredients when you buy barbecue sauce for Thursday's sandwiches—some brands contain honey.
You'll also want to watch out when buying wine for Friday's pasta. Use Barnivore to search for vegan-friendly brands.
Most stores sell packages of mixed mushrooms including button, cremini and shiitake. These would work great for Friday's pasta Bolognese. Otherwise, feel free to use your favorites.
We put soy milk on the list for Friday's pasta, but feel free to use your favorite variety of non-dairy milk.
You should be able to find the miso and tahini for Wednesday's bowls in the international foods section of most well-stocked supermarkets.
Wednesday's bowls call for tamari, but since a few other recipes on this week's plan call for soy sauce, you can use that instead.
Click here for a printable version of this week's vegan plan and shopping list.
Find more dinner ideas from our Meatless Meal Plan