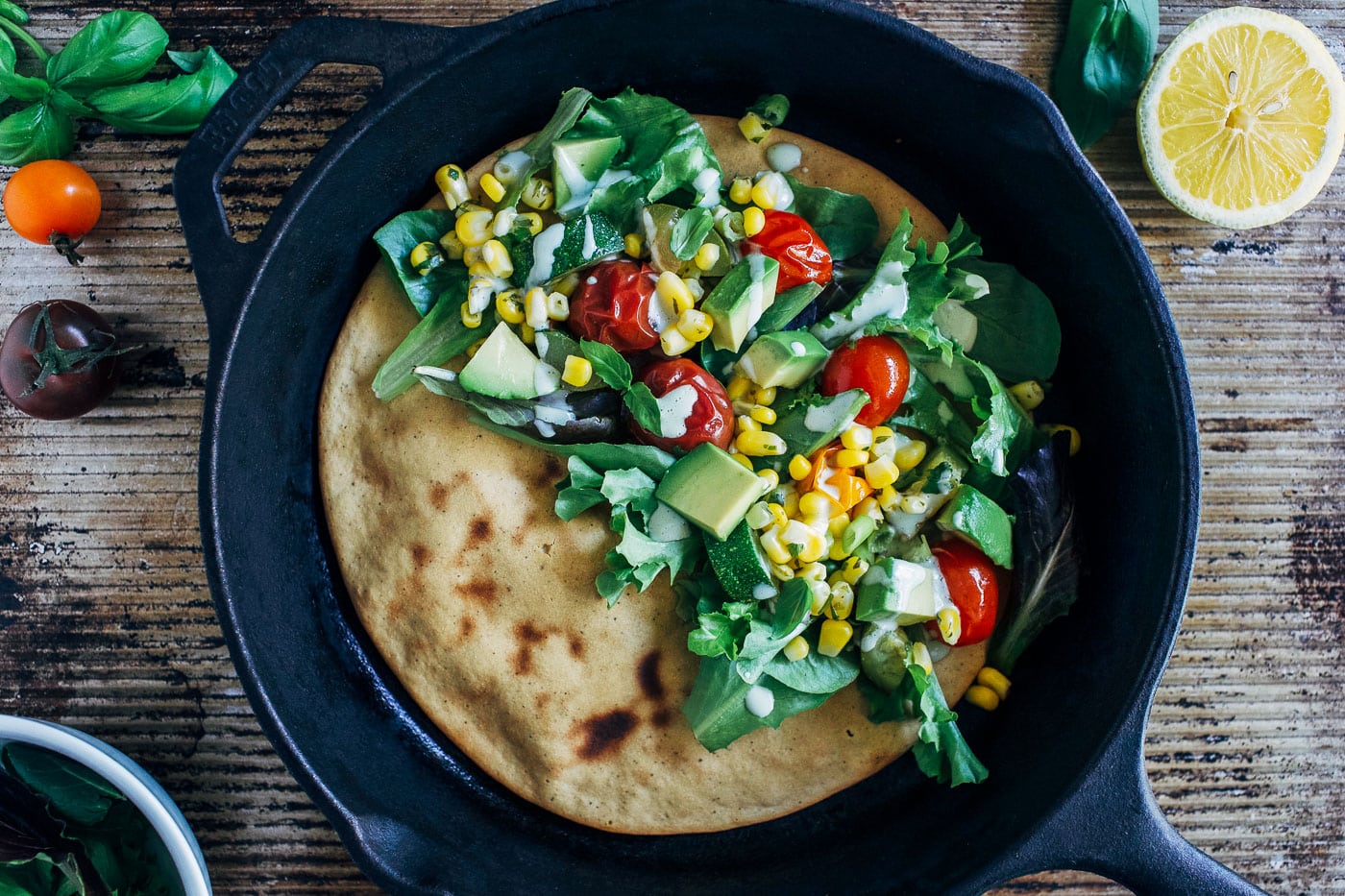 Our vegan meal plans are 5-day menus that serve a family of 4 — or less if you don't mind leftovers! Click on each of the meal links below to get printable recipes, then print the meal plan and shopping list at the bottom of this post.
Here's this week's vegan meal plan:
Monday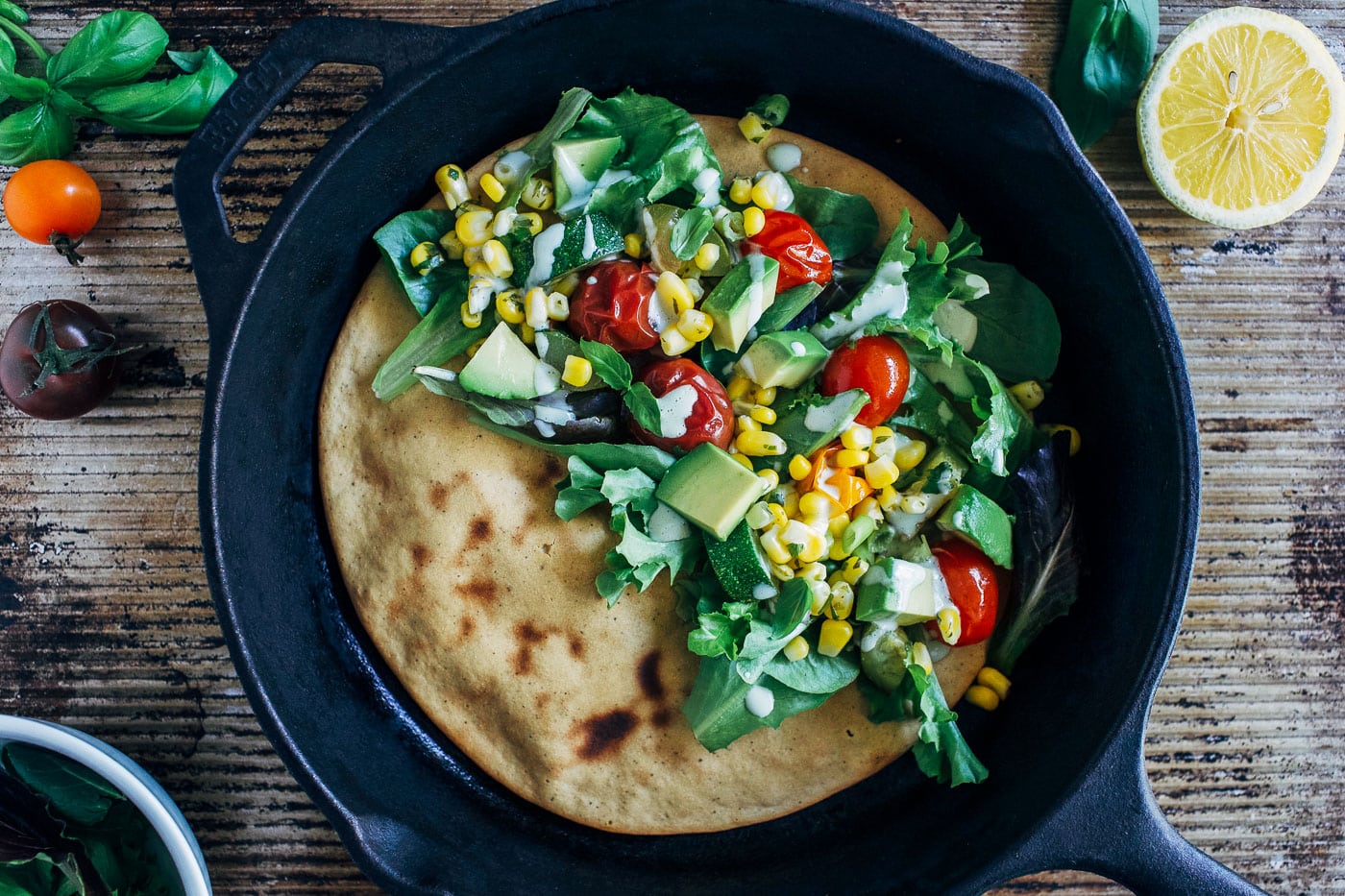 Summer Socca with Lemon Basil Yogurt Dressing // This gluten-free chickpea flour flatbread topped with fresh veggies is the perfect meal for warm late summer days.
Tuesday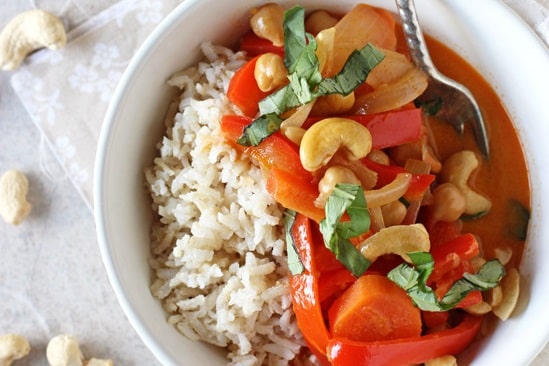 Thai Red Curry with Peppers and Cashews // This Thai curry is made with fresh veggies simmered a spicy coconut milk curry sauce.
Wednesday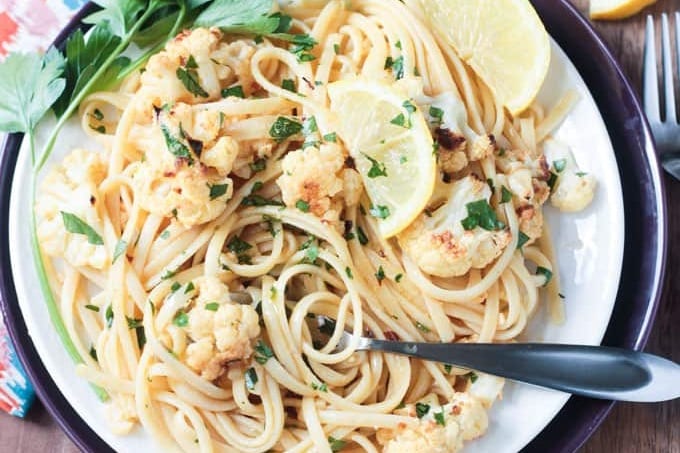 Cauliflower Scampi with Garlic White Wine Sauce // Tender cauliflower florets are the perfect vegan stand-in for the seafood you'd normally find in this flavorful pasta dinner.
Thursday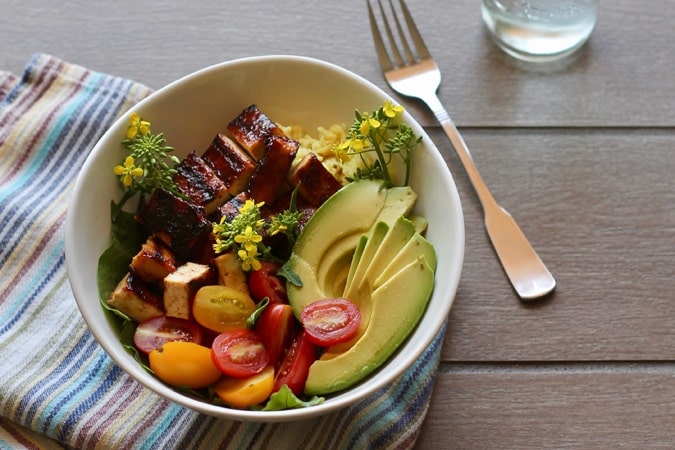 Barbecue Tofu Bowls // Get your barbecue fix while summer is here, with these veggie-packed tofu bowls.
Friday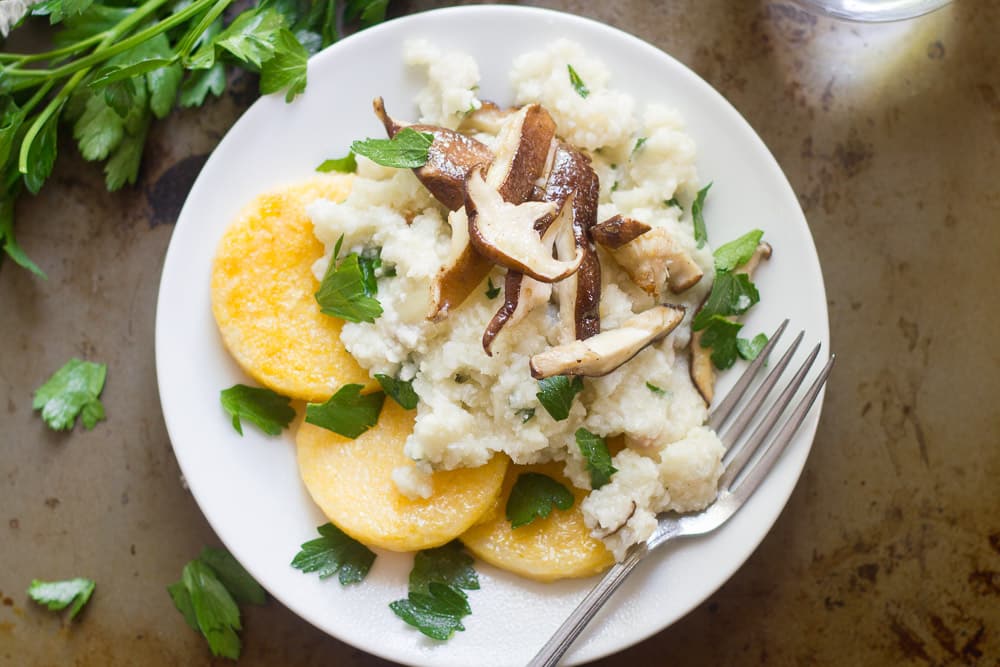 Cauliflower Risotto // Cauliflower rice in creamy sauce is served atop polenta slabs with sautéed shiitake mushrooms to make this creamy vegan risotto.
Printable Meal Plan & Shopping List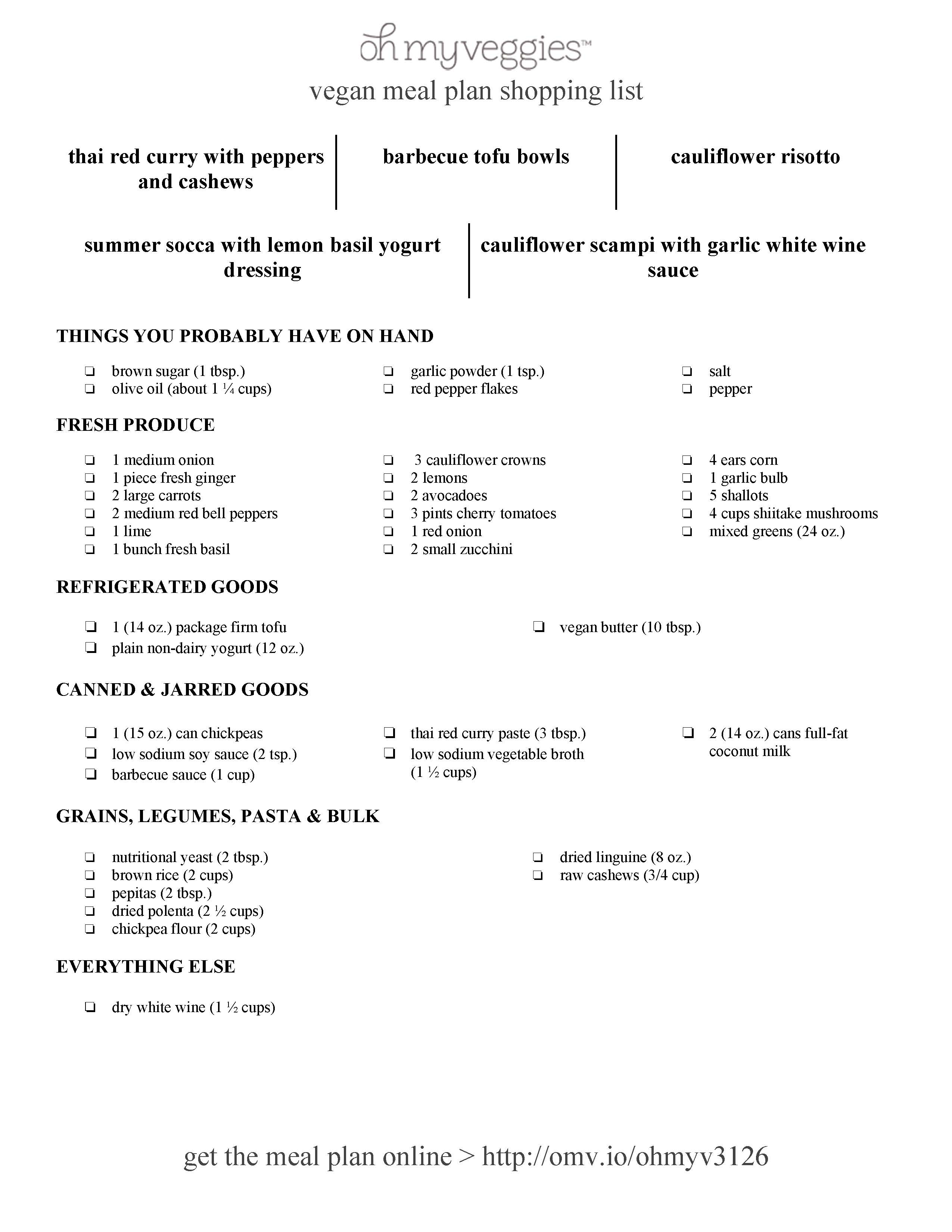 Tips for This Week's Vegan Meal Plan
We put fresh corn on the list for Monday's socca, but you can substitute frozen if you'd like.
The chickpea flour you need for Monday's socca could also be called garbanzo bean flour, gram flour, or besan flour.
Make sure to check the ingredients when buying paste for Tuesday's curry, as not all brands are vegan.
You'll need to double the recipes for the socca and cauliflower risotto to feed four.
Click here for a printable version of this week's vegan plan and shopping list.
Find more dinner ideas from our Meatless Meal Plan archives.