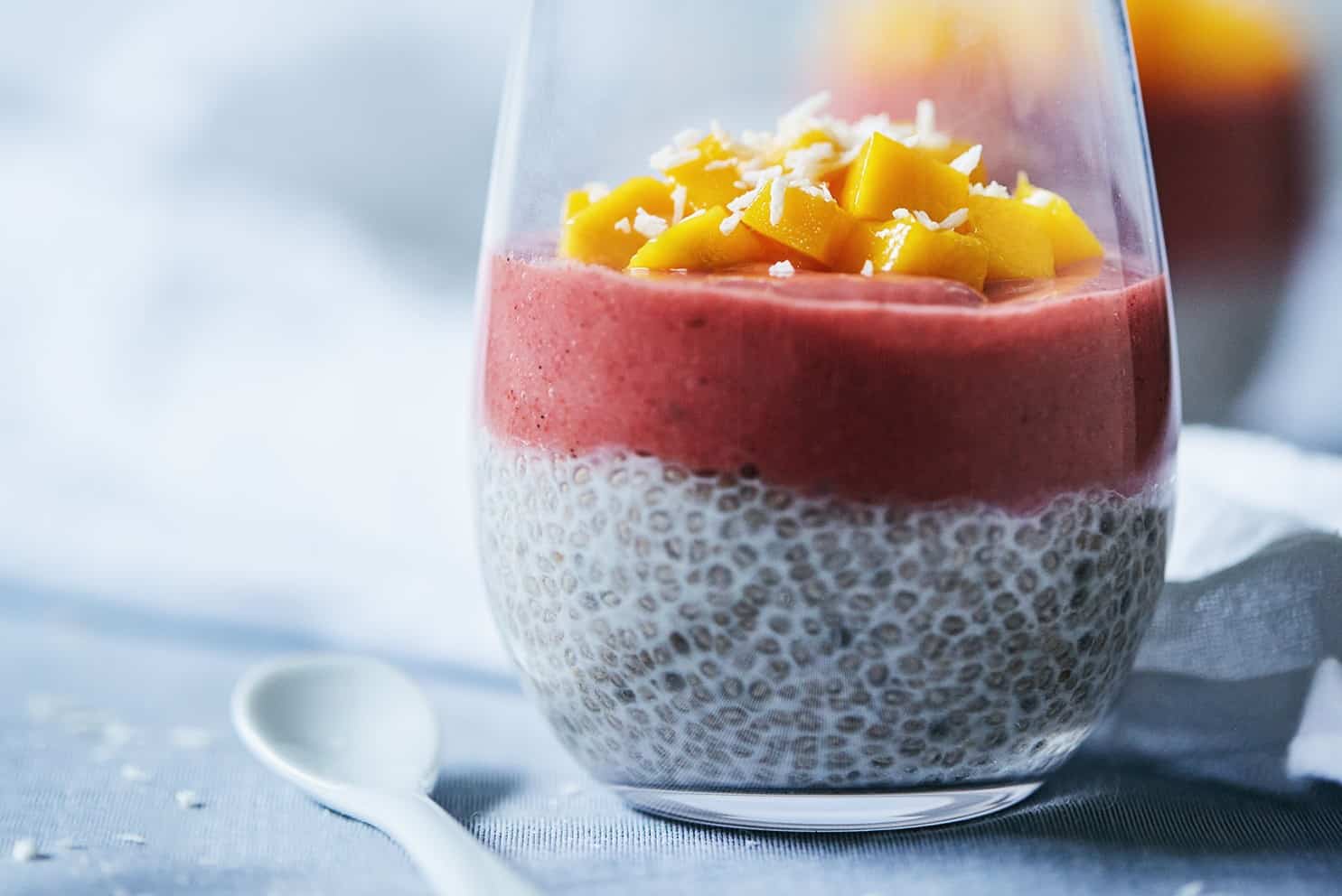 Chia Seeds have become more and more popular over the passing years. Known for their many health benefits including high levels of Omega 3 and 6 fatty acids, fiber, calcium and protein, chia seeds are also a valuable source of phosphorous, potassium and zinc. With so many benefits, it's no wonder we're seeing these tiny little seeds pop up in recipes ranging from smoothies to pudding, breads and muffins, sweet desserts and as the perfect egg replacer.
However, one of the most popular ways to pack in the chia is in the form of chia pudding. Since chia seeds have almost no flavor or taste, they are the perfect flavor absorbing sponge. Whatever flavor you want, chia can deliver in the form of thick, rich, creamy pudding.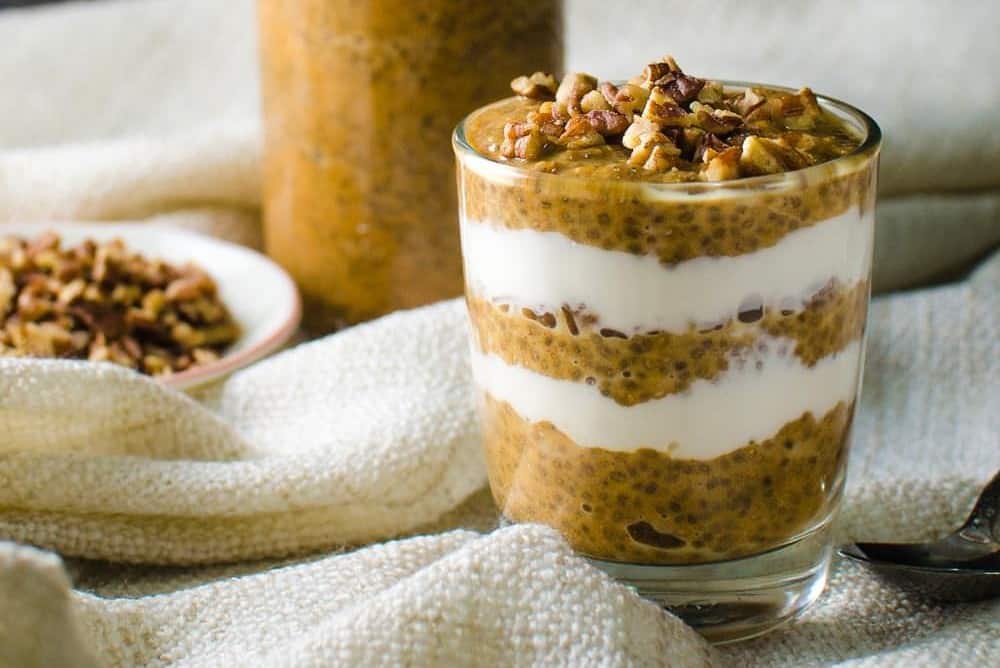 Pumpkin Pie Chia Pudding Parfait // aka healthy pumpkin pie that you can eat for breakfast, lunch and dinner! Recipe by The Flavor Blender.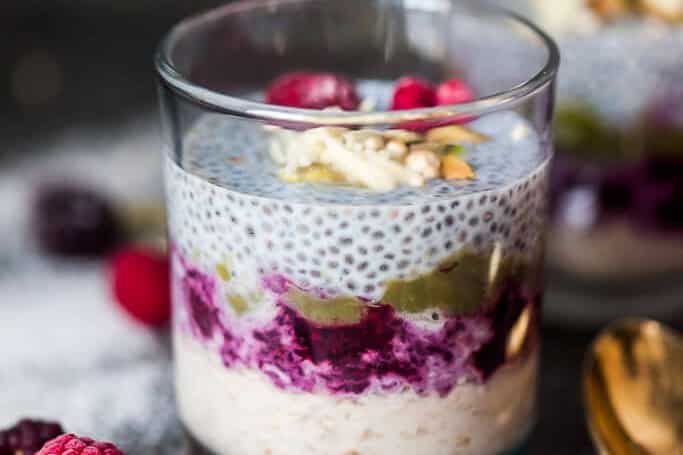 Chia Pudding with Berries and Blended Oats // This delicious blend of fruit, oats and creamy chia pudding is healthy enough to eat for breakfast and sweet enough to enjoy for dessert! Recipe from Vibrant Plate.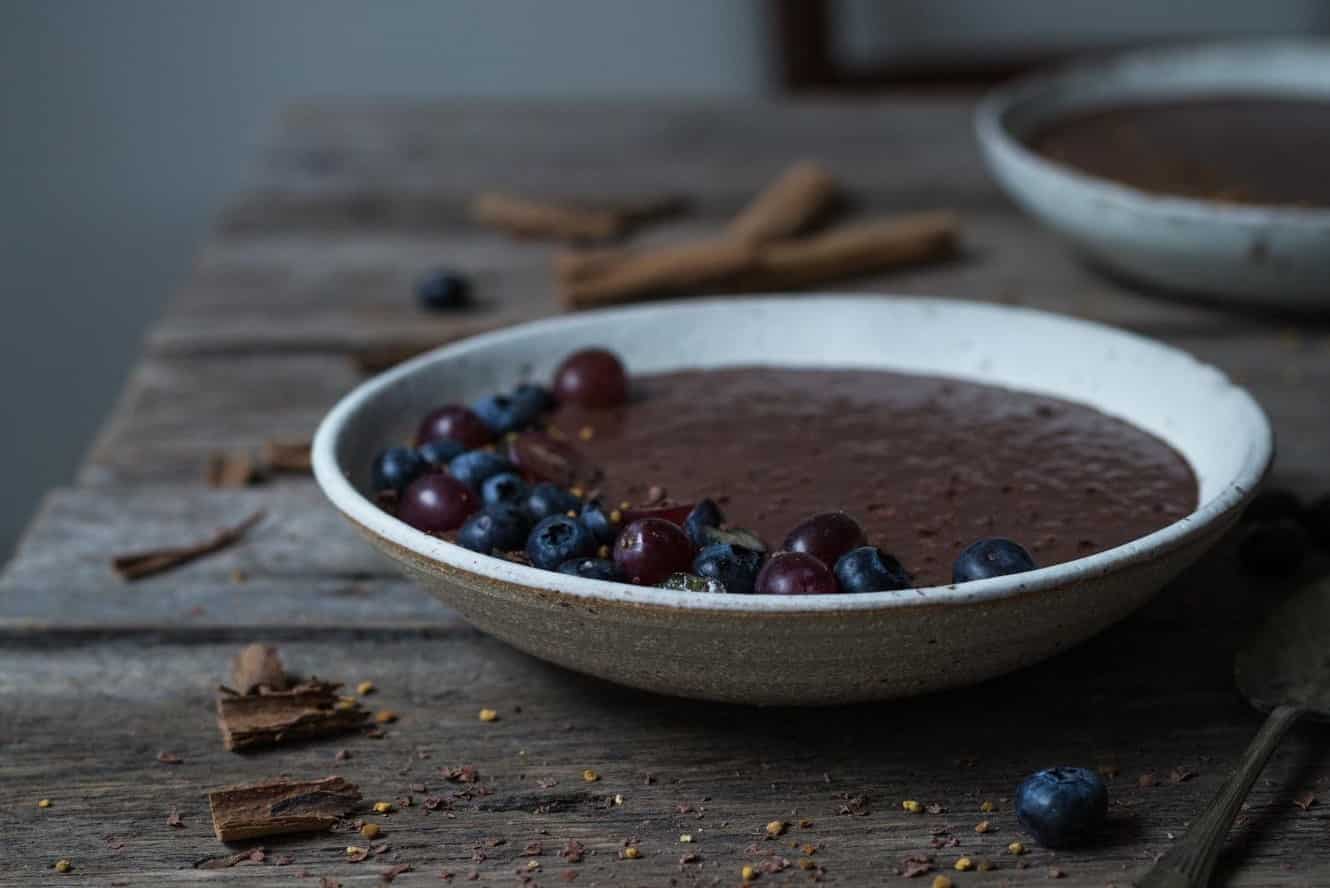 Mexican Inspired Chocolate Chia Pudding // Made with no added sugar and exotic ingredients like ground cinnamon and cayenne pepper, this is no ordinary bowl of chocolate chia pudding...and we like it! Recipe by The Goodness Kitchen.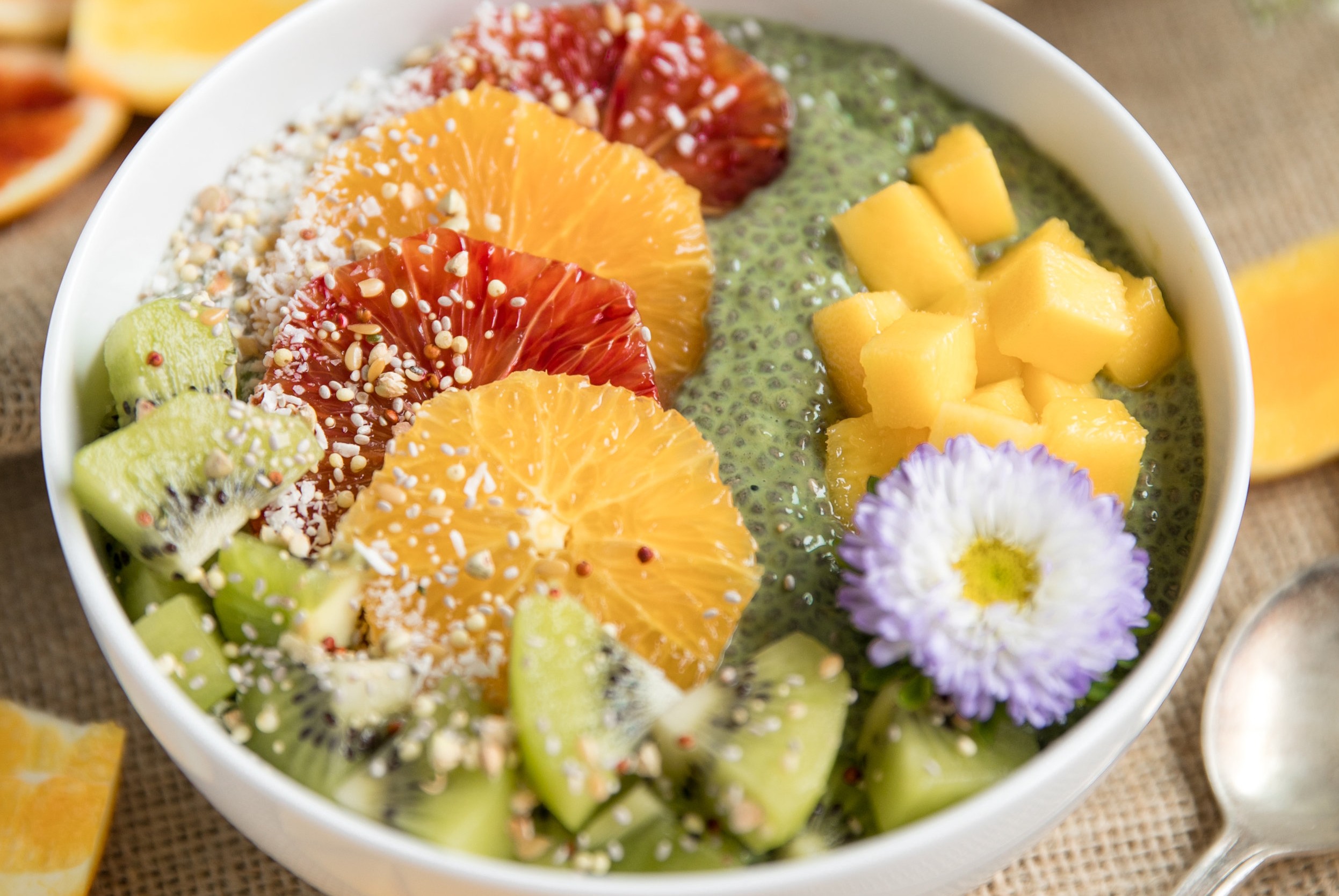 Matcha Chia Pudding Fruit Bowl // This antioxidant rich bowl of matcha chia pudding topped with loads of fresh tropical fruit is absolutely the best possible way to start your day. Just sayin'. Recipe from Coffee & Crayons.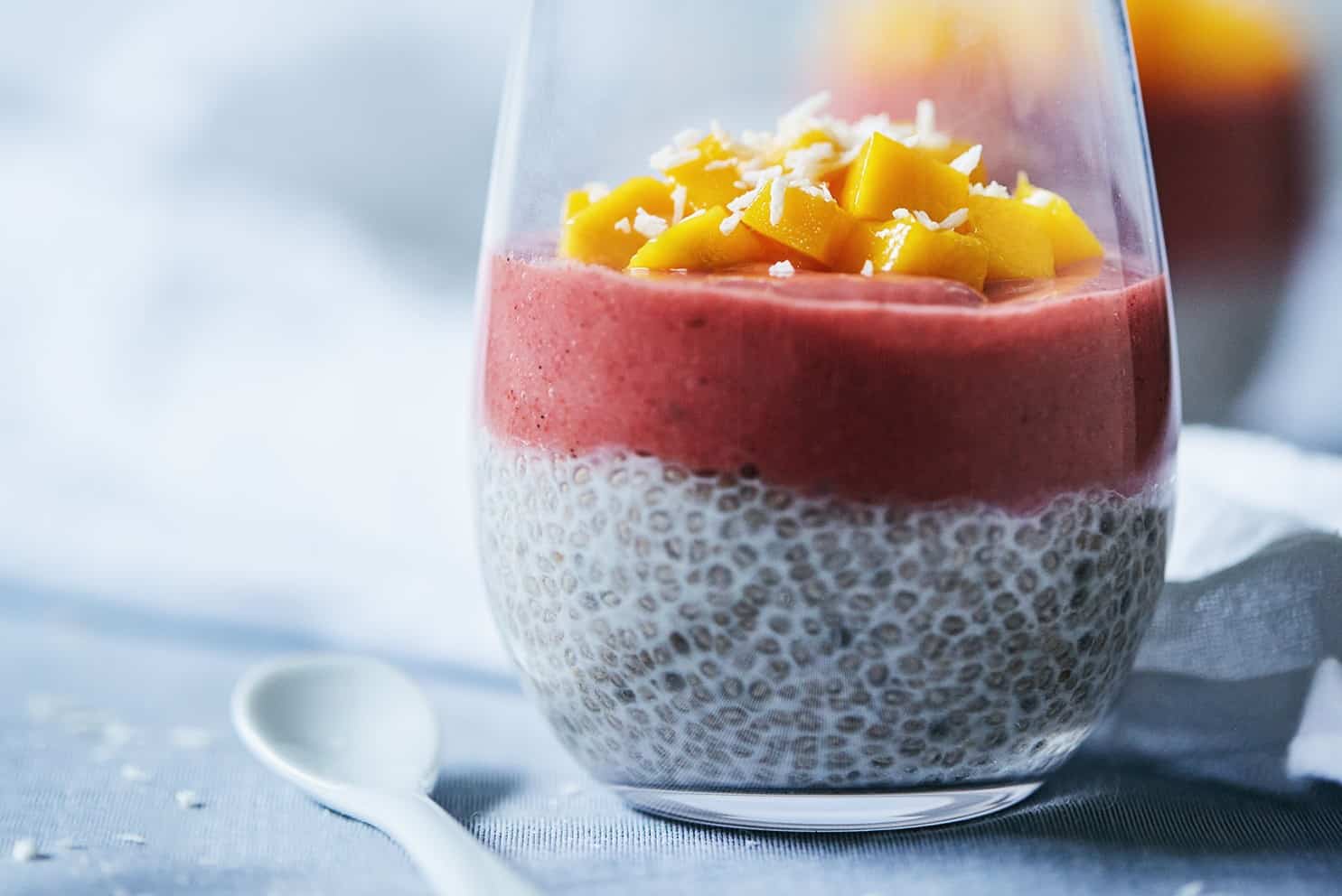 Guava & Strawberry Chia Pudding Parfait // A gorgeous vegan and gluten-free combination of strawberries and guava puree swirled together into a creamy chia pudding. Recipe by Natural Girl Modern World.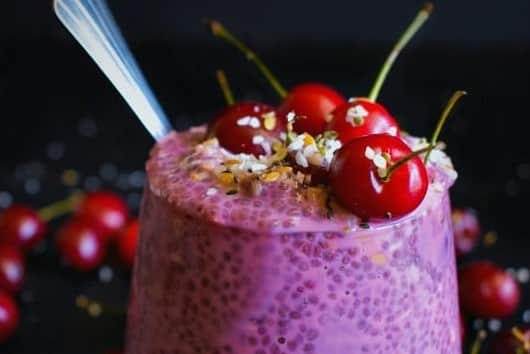 Berry Chia Protein Chia Pudding // This super healthy (and stunning!) chia pudding makes for a perfectly sweet breakfast, snack or dessert. Totally gluten-free and vegan, too! Recipe from Easy Cooking with Molly.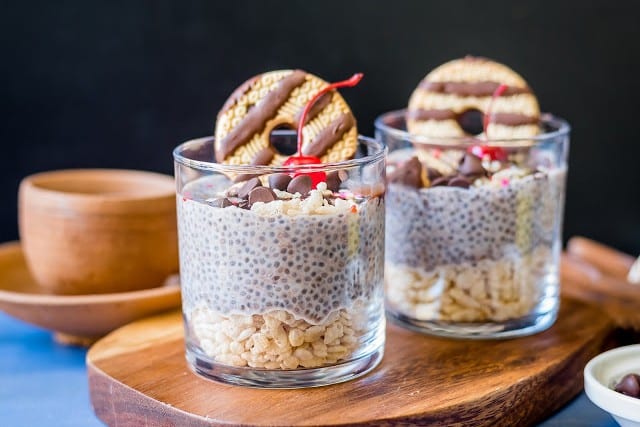 Chocolate + Rice Krispies Chia Pudding // All you need is 10 minutes to make this fun chia pudding parfait with classic Rice Krispie cereal, chocolate chips and, most importantly, cookies! Recipe by Herbivore Cucina.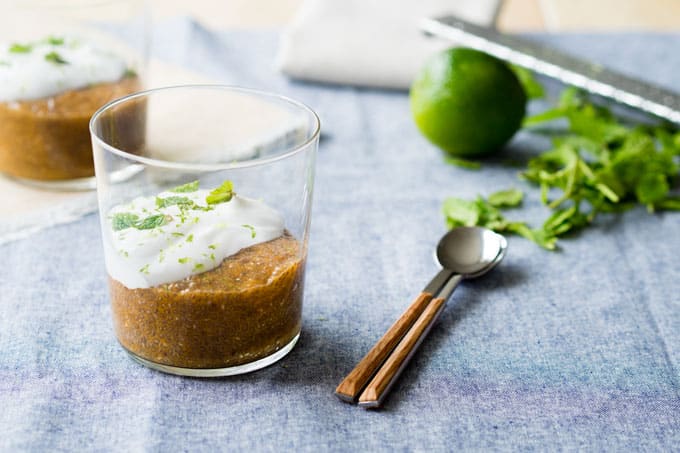 Chia Seed Pudding with Orange Carrot and Ginger Juice // This rebel chia pudding breaks away from the mold and is made with juice, rather than milk or milk-alternatives. Top with rich coconut cream for an extra special treat. Recipe by The Worktop.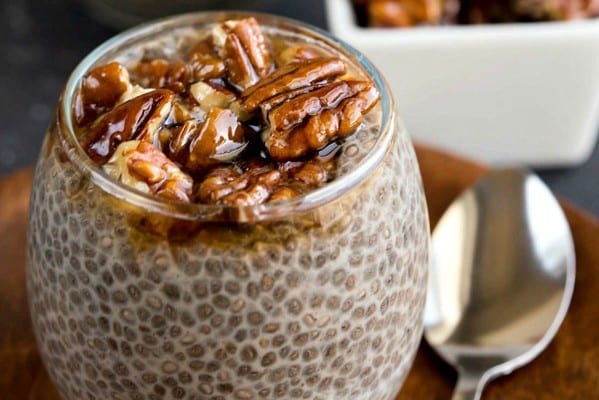 Sticky Bun Chia Seed Pudding // This sweet, healthy and creamy Sticky Bun Chia Seed Pudding is the perfect low-calorie alternative to heavy holiday cakes and pies. Dairy free, Gluten free and Vegan. Recipe by I Heart Eating.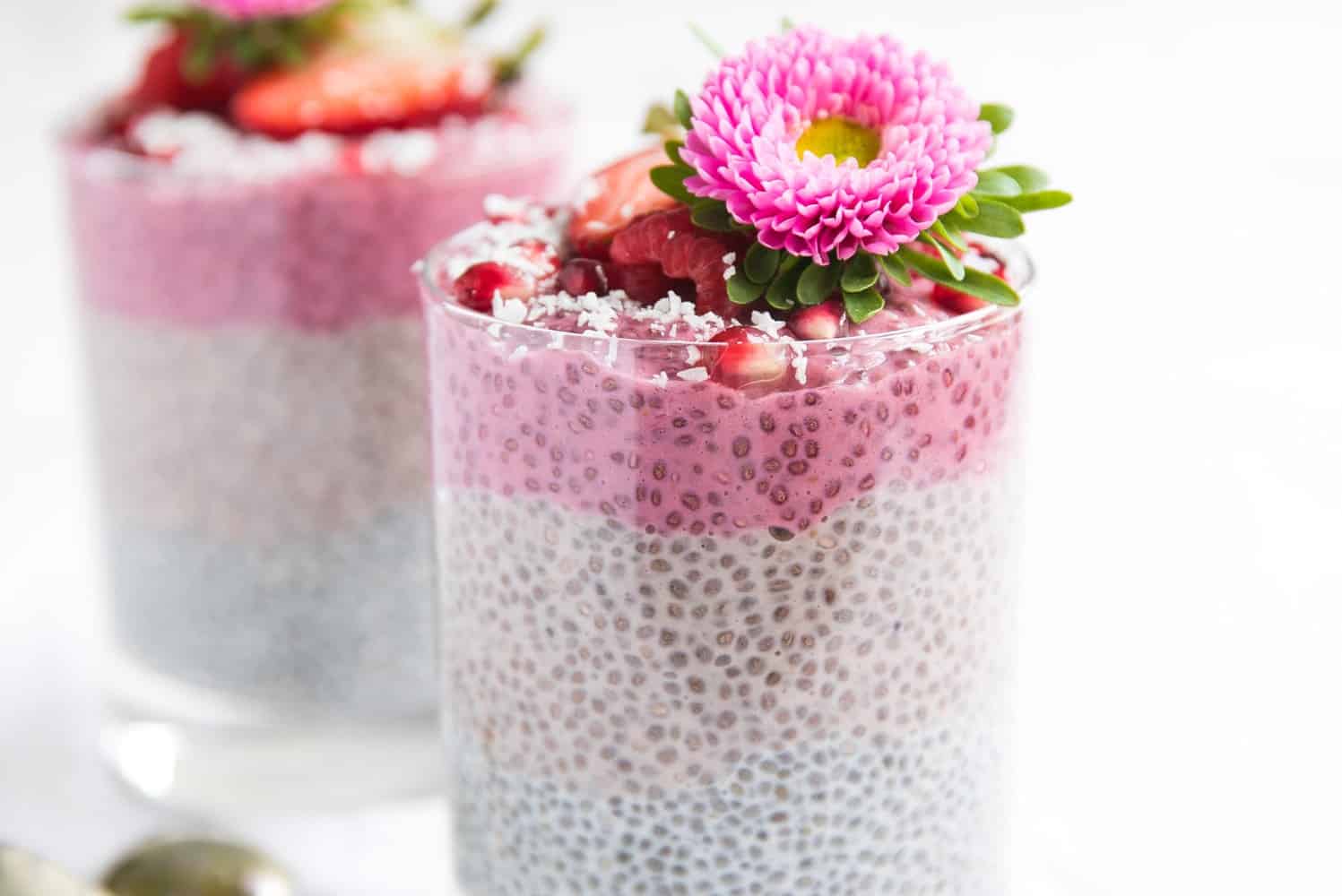 Triple Layer Chia Pudding Cups // Why pick one flavor when you can have 3!? Layer up your favorite flavors (like strawberry, raspberry and vanilla, shown here) and eat them one-by-one or mixed all together. Recipe by Coffee & Crayons.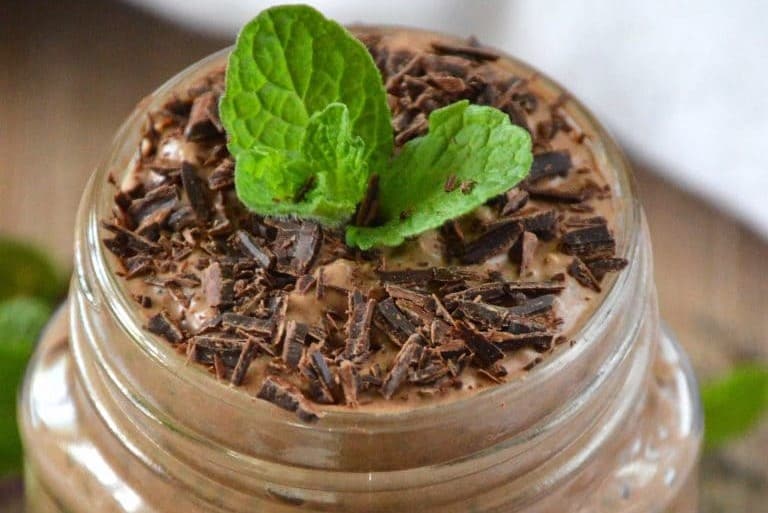 Mint Chocolate Chia Seed Pudding // Made with full-fat coconut milk, this cream, dreamy mint chocolate chia seed pudding is satisfying enough to eat for dessert, yet healthy enough to grab-and-go for breakfast! Recipe by What the Fork.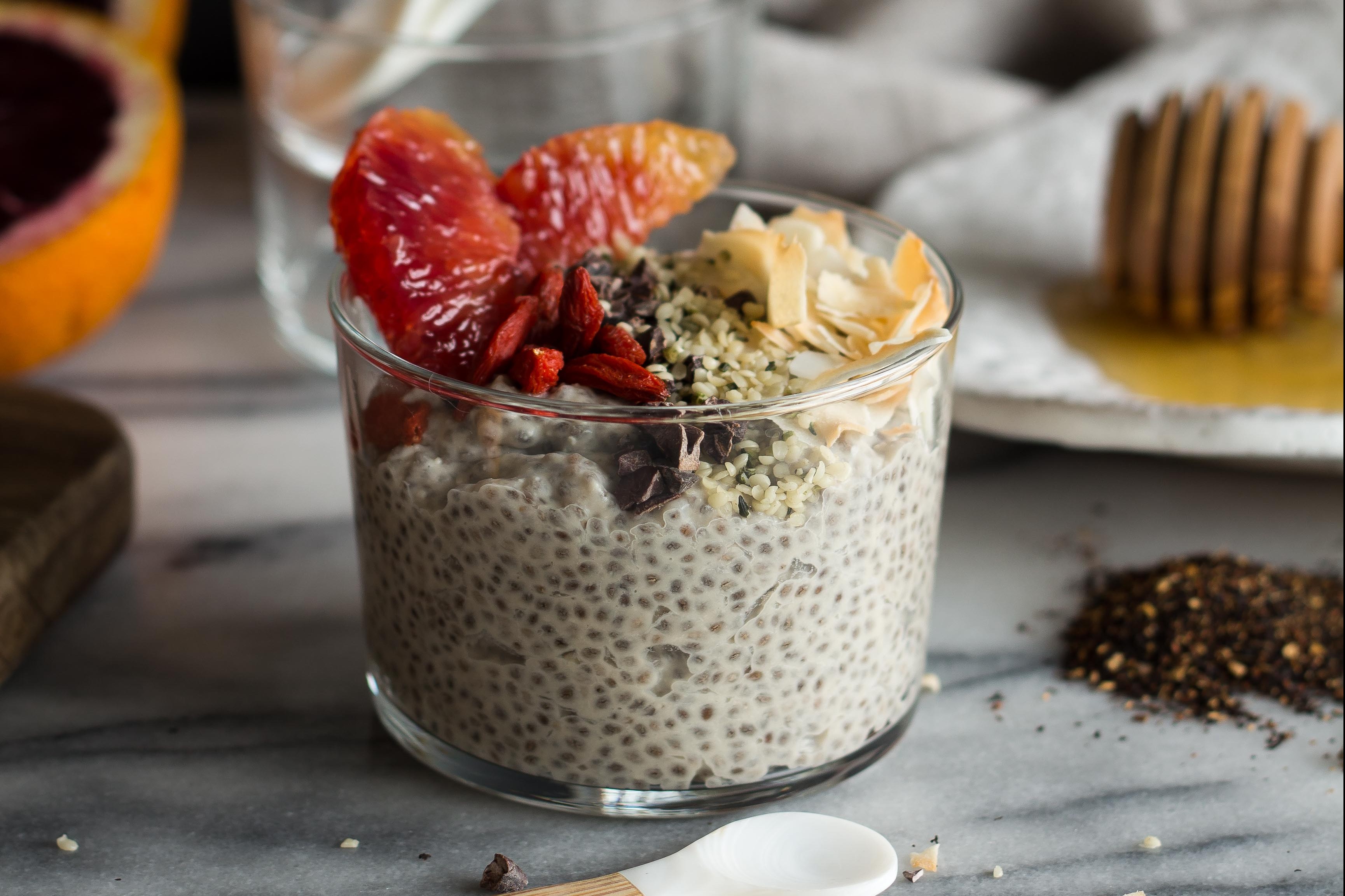 Coconut Chai Chia Pudding // Chai tea steeped coconut milk brings this chia pudding to life and makes for one gorgeous, and satisfying, breakfast treats! Recipe by Le Petit Eats.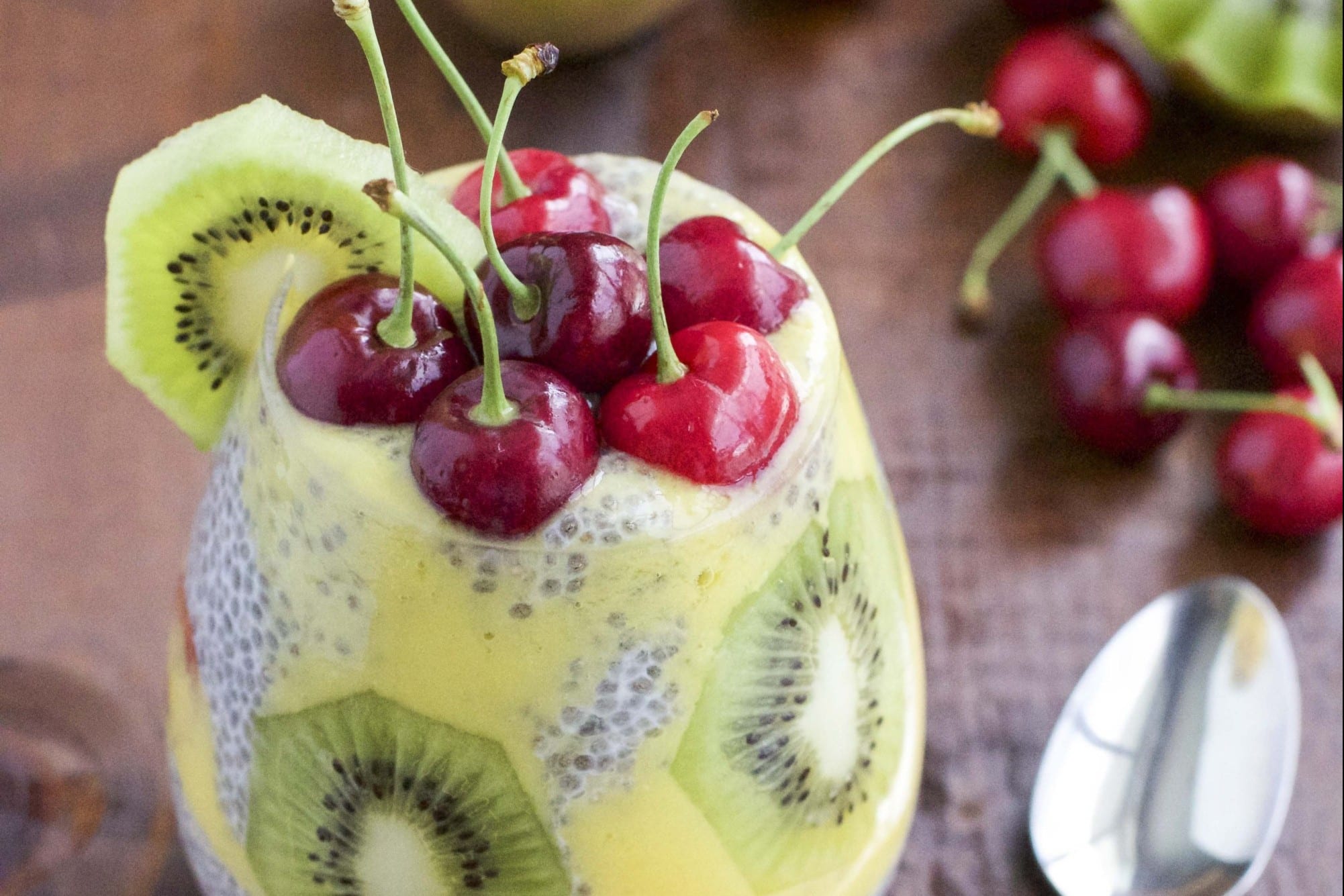 Kiwi Mango Cherry Chia Seed Pudding // This beautiful chia seed pudding parfait hits the fruit trifecta with fresh mango, kiwi and cherries, each giving it its own unique flavor and texture. Recipe by Stacy Homemaker.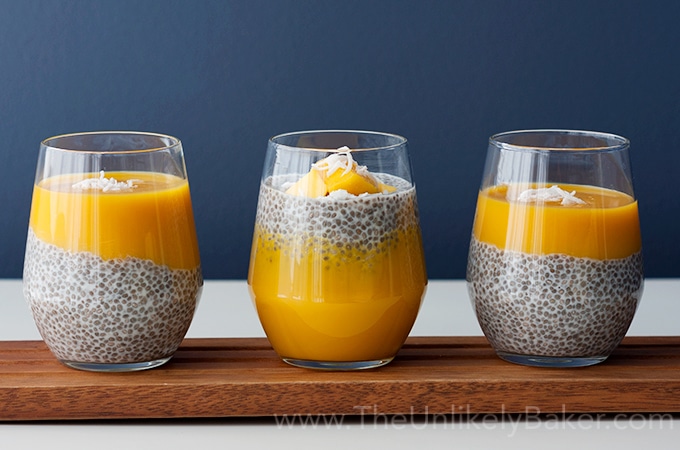 Mango Chia Pudding // These perfectly layered Mango Chia Pudding cups are not only too beautiful to eat (just kidding, I would totally dig in to one of those beauts), but also made with just 4 ingredients! Can you guess the four? Recipe by The Unlikely Baker.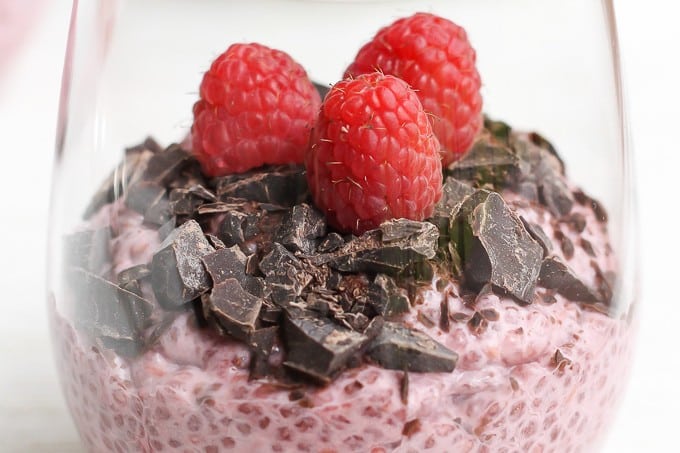 Chocolate and Raspberry Chia Pudding- 4 Ways // Raspberry sauce, chocolate chunks, fresh raspberries, chocolate pudding or raspberry pudding? No matter how you mix it, chocolate and raspberry is a match made in heaven and chia seeds only add to the awesomeness. Recipe by Maria Ushakova.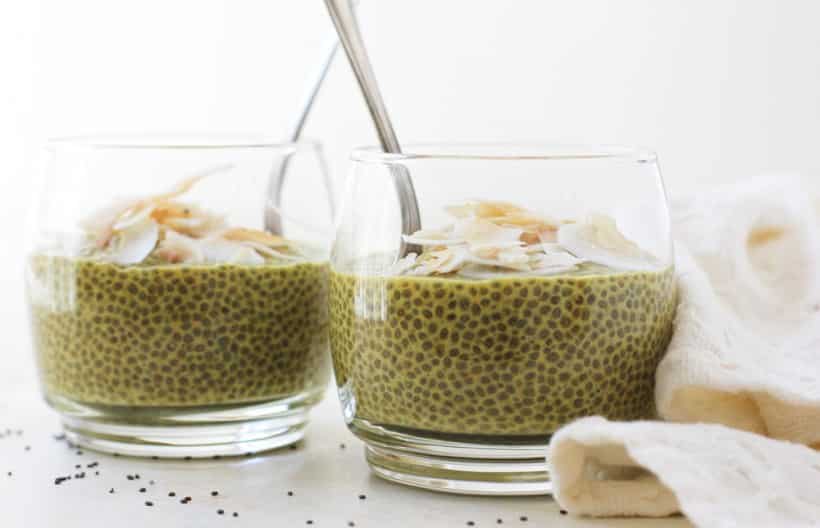 Golden Milk Chia Pudding // Just in case you're new to golden milk, it's just a fancy name for milk (usually coconut milk) mixed with the spice turmeric. It's all the rage these days thanks to its anti-inflammatory properties. Mix that with all the heath benefits of chia seeds and you've got yourself one super healthy (and delicious!) breakfast treats.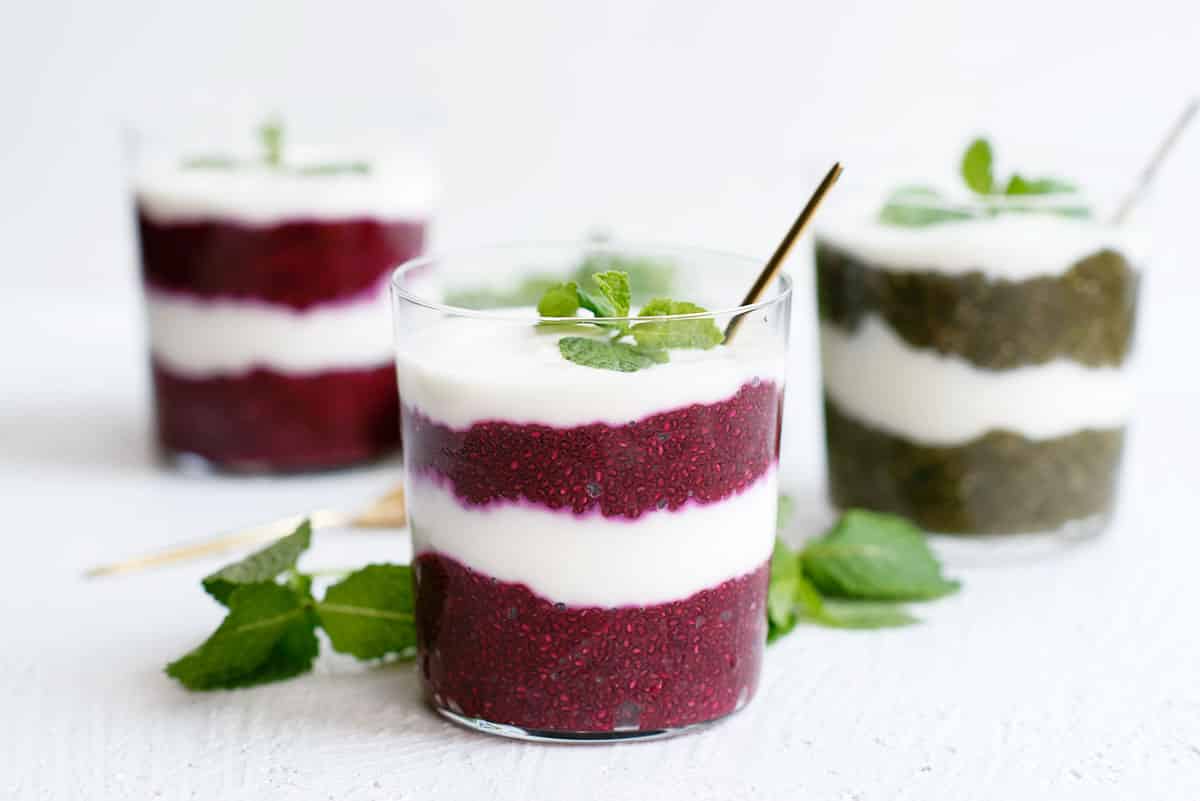 Chia Seed Pudding Parfaits with Superfood Juice // Take your chia seeds to the next level by soaking them in your favorite superfood juice! Healthy, filling and the absolute best way to start any day! Recipe by A Side of Sweet.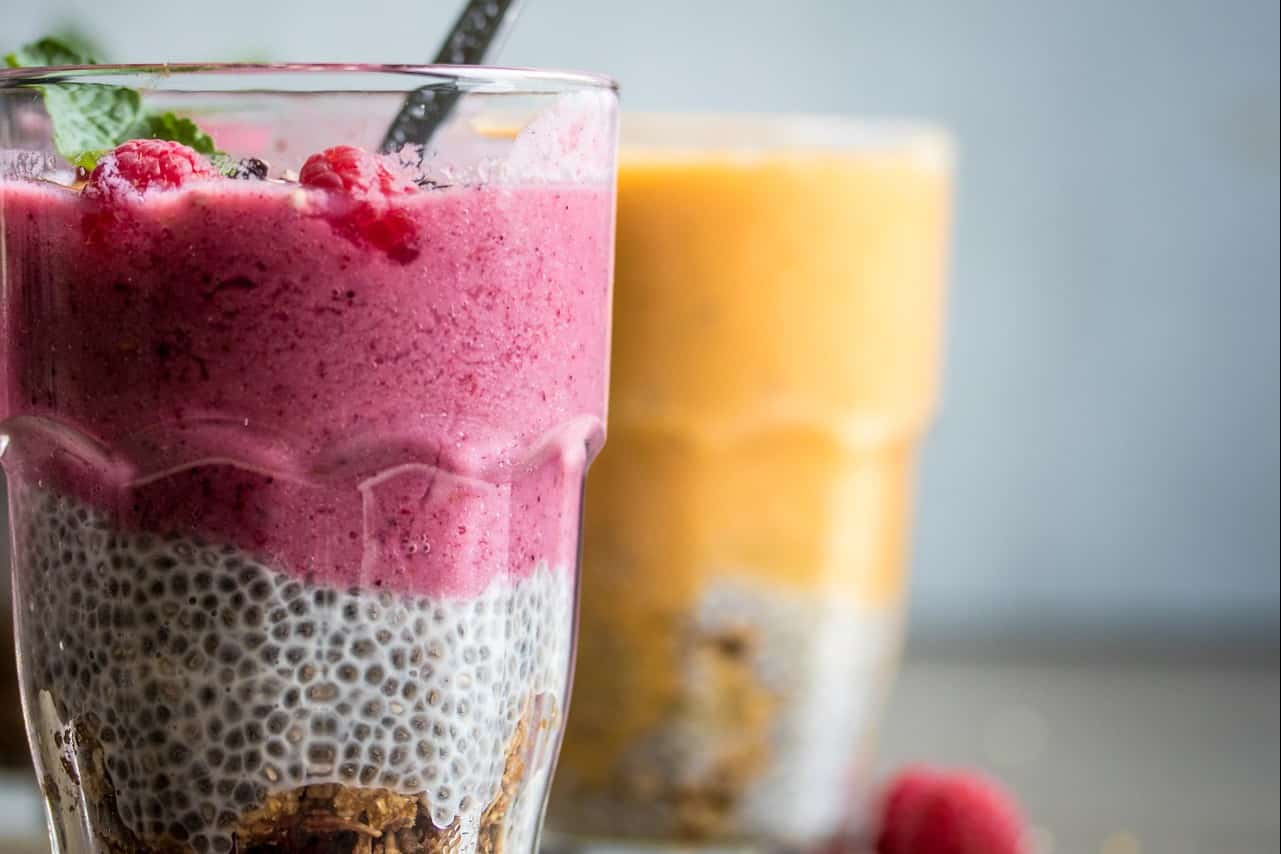 Cinnamon Rawnola with Chia Pudding Parfait // Make your breakfast extra special by adding your favorite granola and leftover smoothie to your pre-prepared chia pudding. Perfectly enjoyed at your leisure or on-the-go! Recipe by Lauren Caris Cooks.