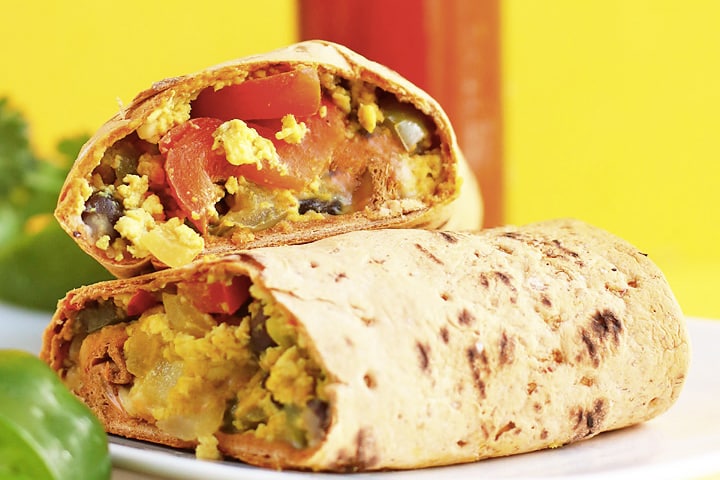 Being prepared is the key to eating healthy, and freezer meals are a great way to set yourself up for success! Everyone knows breakfast is the most important meal of the day, but sometimes you just don't have the time. Enter: these vegetarian freezer cooking breakfasts to start your day off right. All you need is a few hours to dedicate to cooking and you'll have freezer meals ready for weeks of quick nutritious breakfasts.
So make some space in your freezer and get your ready containers ready — let's pack your freezer with a variety of healthy freezer cooking breakfasts to keep you happy, healthy, and full!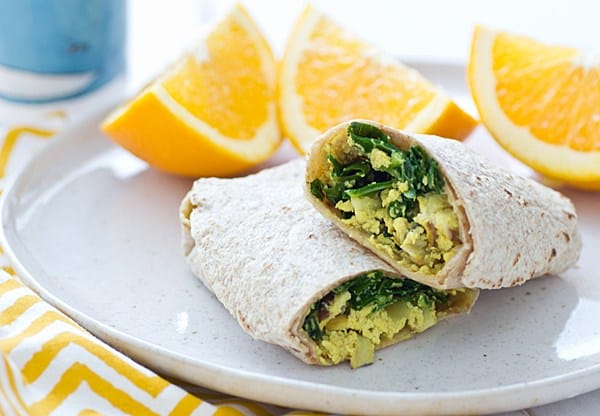 Greens and Tofu Scramble Wraps // These nutrient packed wraps are full of flavor and can be made with any veggies you have on hand!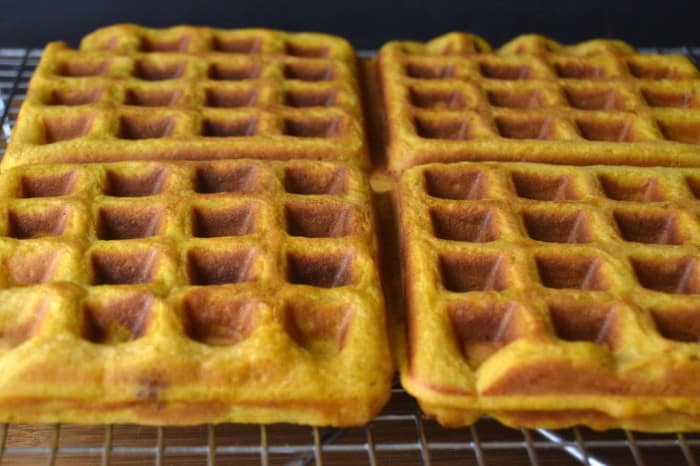 Pumpkin Toaster Waffles // These pumpkin toaster waffles from The View From Great Island are perfect for an easy comforting fall breakfast or brunch.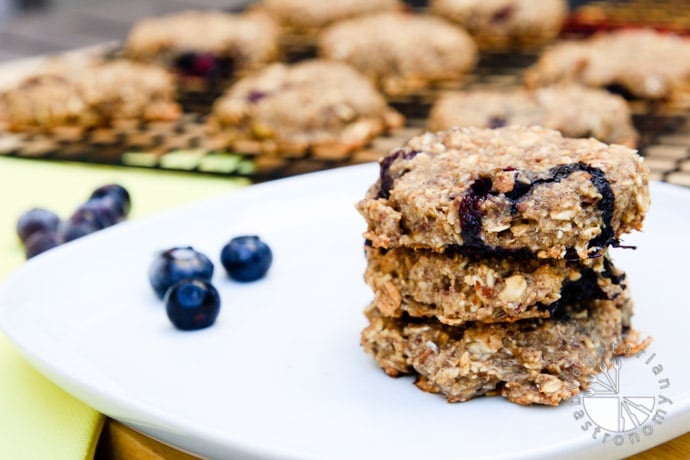 Blueberry Banana Breakfast Cookies // Who wouldn't want cookies for breakfast?! Vegetarian Gastronomy says these blueberry banana breakfast cookies freeze and reheat wonderfully for a quick breakfast!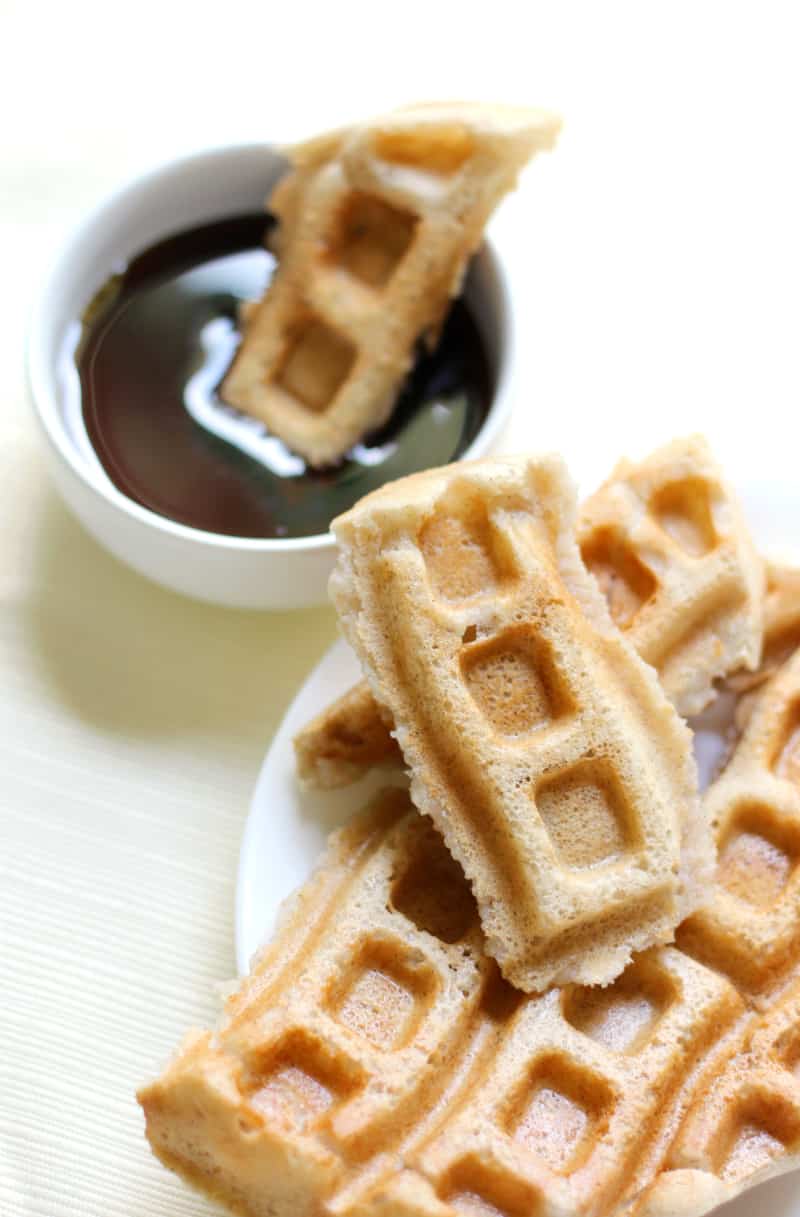 Easy Freezable Applesauce Waffle Dippables // Who knew waffles could get any more fun? Strength and Sunshine took them up a level by making them finger food!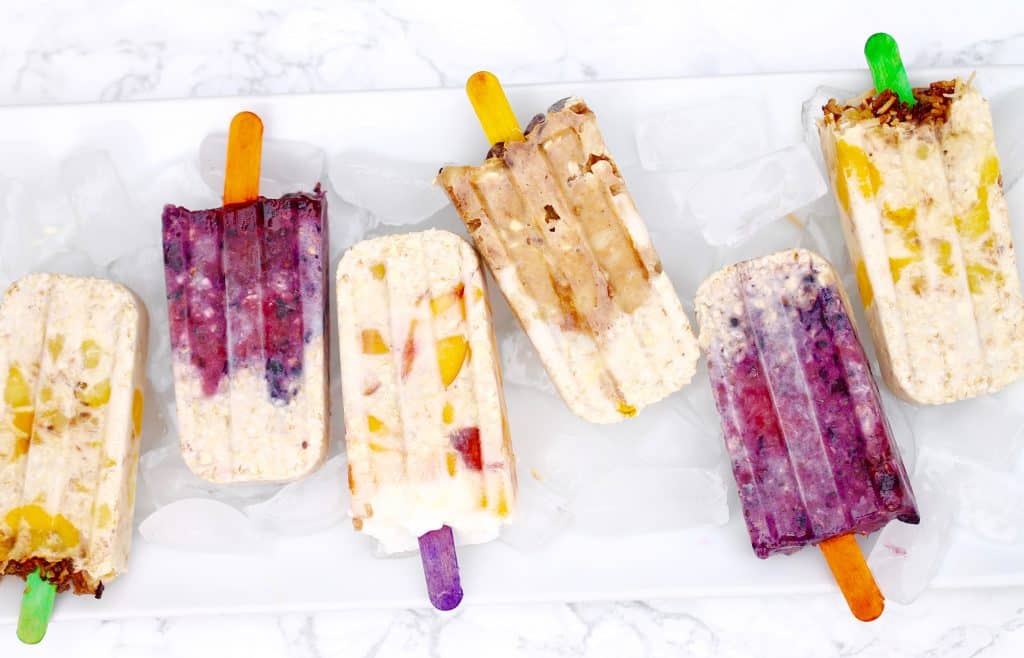 Overnight Oats Popsicles // Food, Pleasure & Health found a fun way to transform breakfast into a sweet frozen treat. These are a great way to get kids to get excited about breakfast!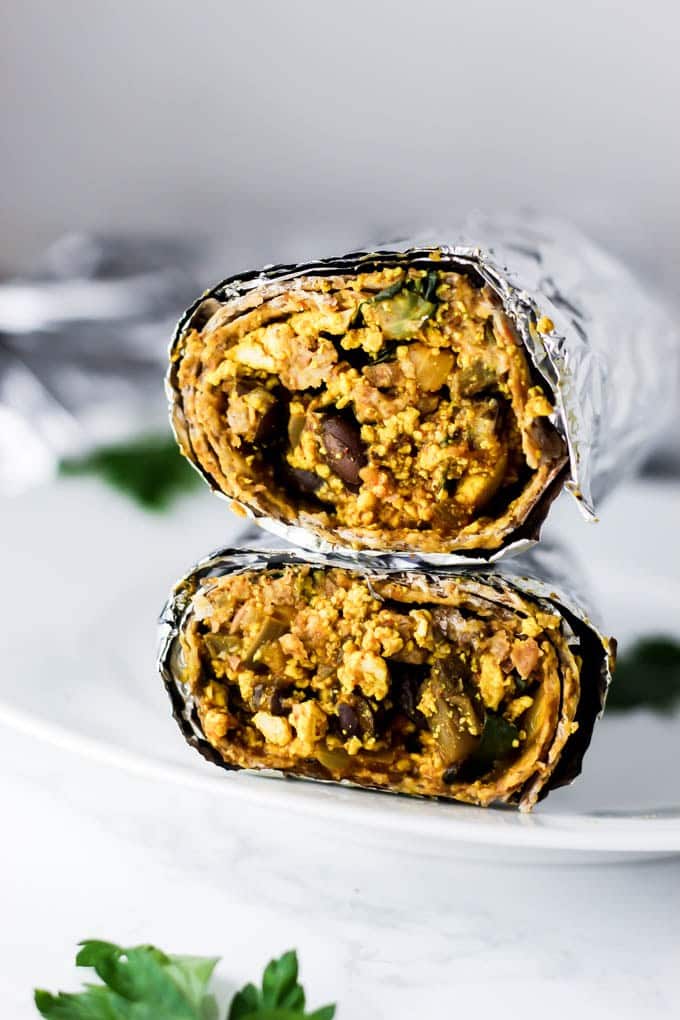 Freezer Vegan Breakfast Burritos // Filled with potatoes, black beans, tofu, and greens, these breakfast burritos from Emilie Eats are not only tasty, but packed with plant-based protein to keep you going all morning.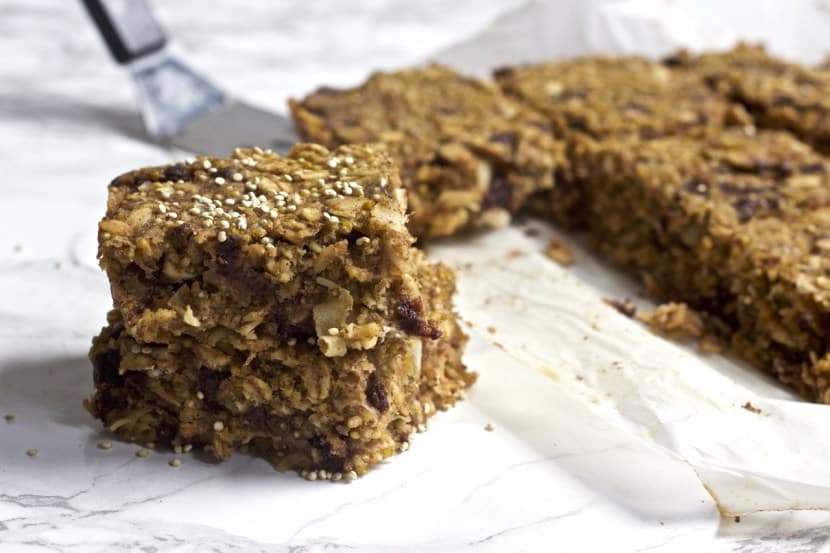 Coconut Chocolate Chip Quinoa Bars // Quinoa gives these sweet coconut chocolate chip quinoa bars from Healthy Helper a healthy breakfast twist.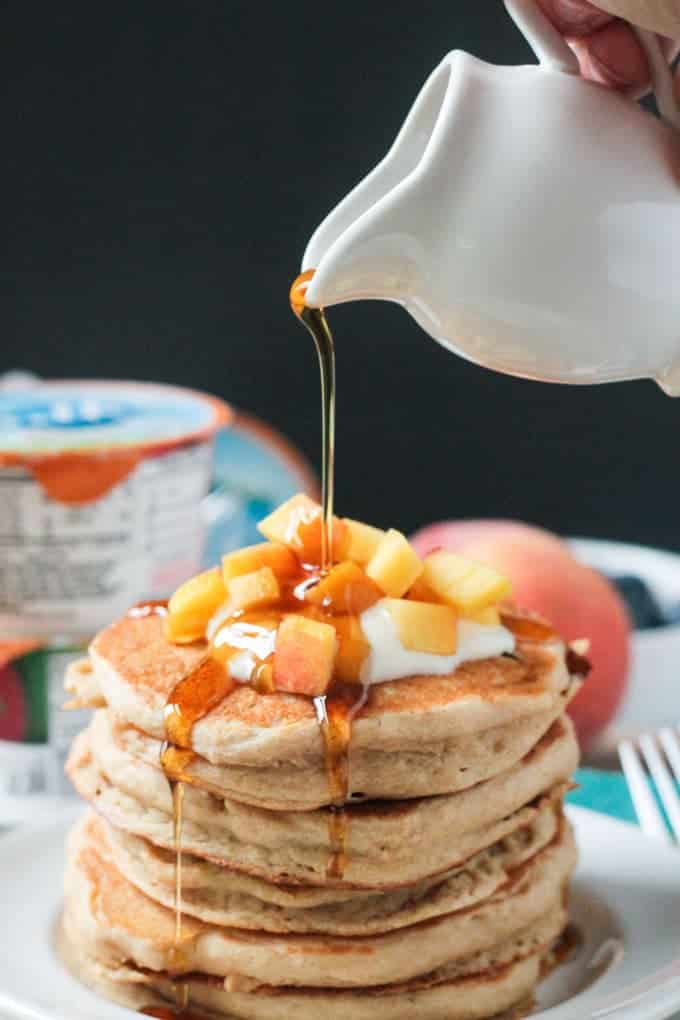 Peaches and Cream Dairy-Free Pancakes // How beautiful are these peaches and cream pancakes from Veggie Inspired?! They're easy to whip up ahead of time and reheat perfectly in the toaster.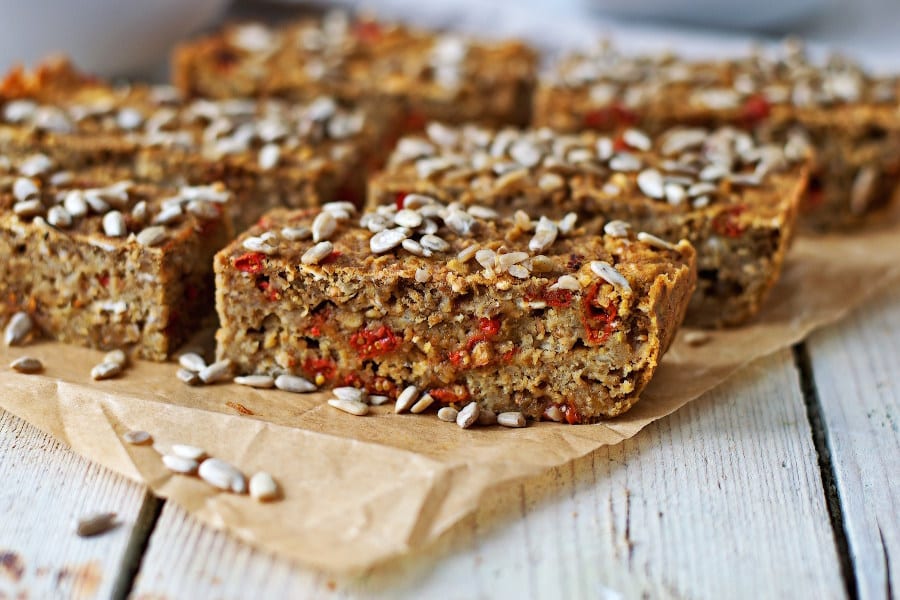 Superfood Breakfast Bars // These superfood breakfast bars from Contentedness Cooking are the perfect nutrient dense breakfast for on the go as you rush out the door!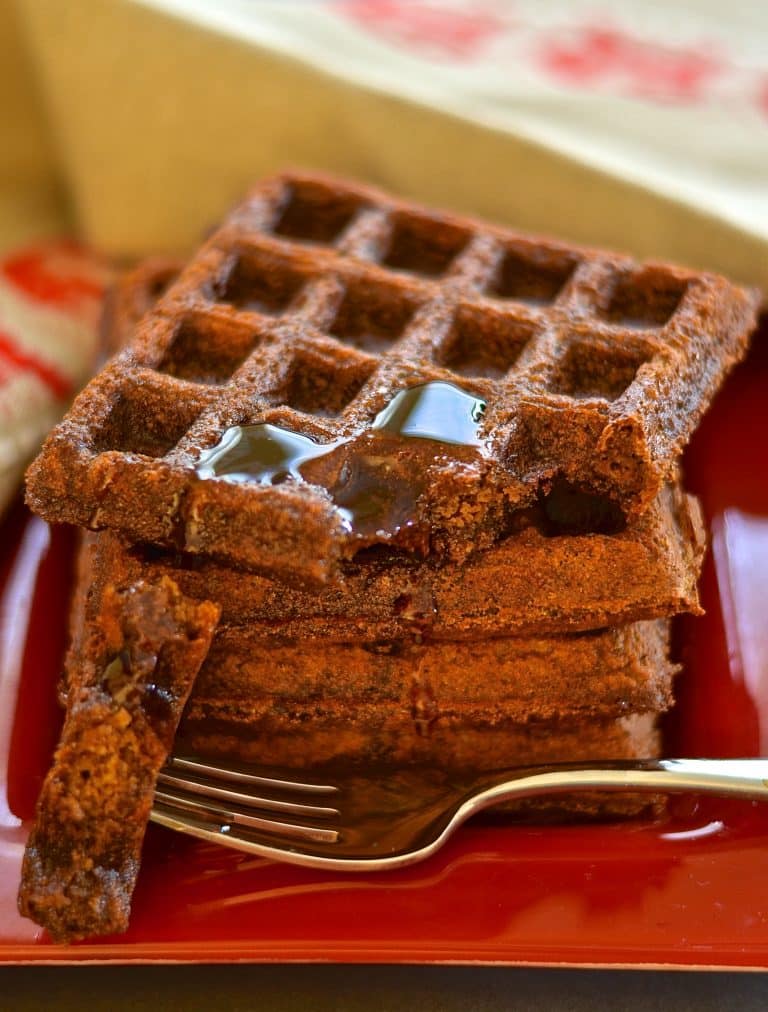 Gingerbread Waffles // Cozy up with some gingerbread waffles from A Virtual Vegan!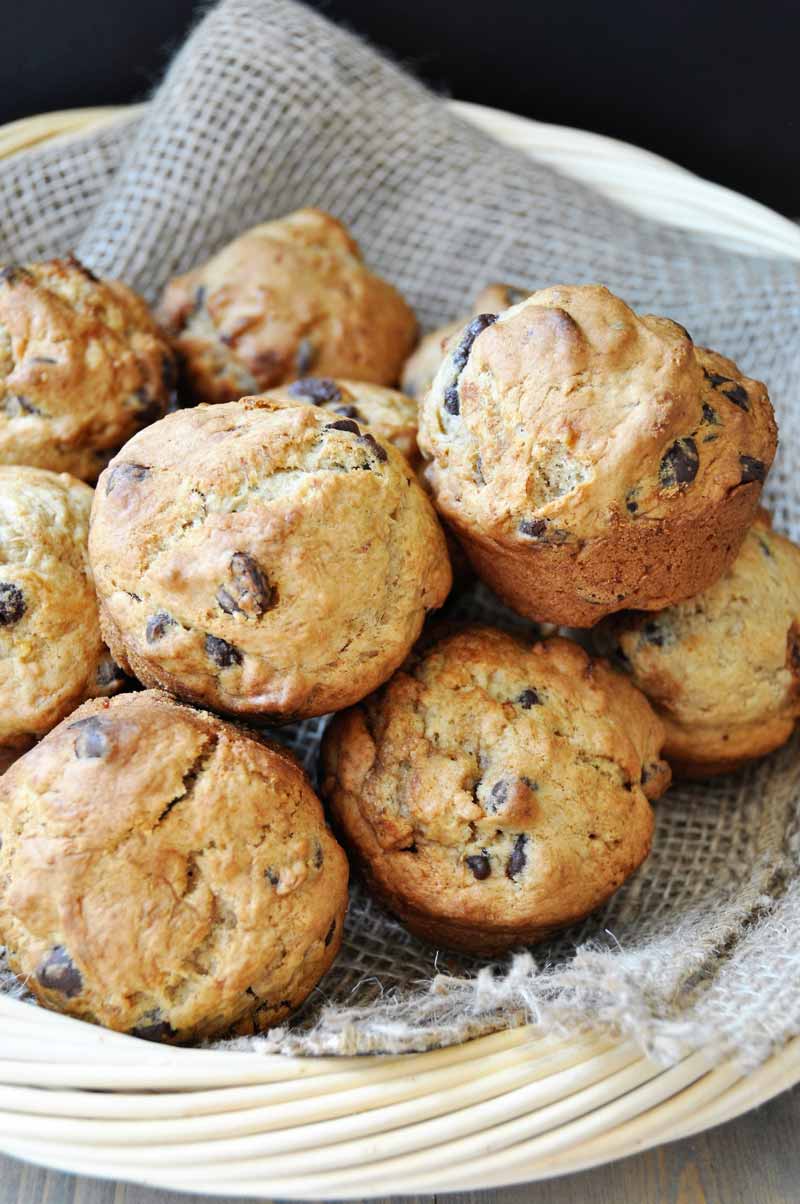 Chocolate Chip Banana Muffins // Muffins are a great grab and go breakfast that freeze wonderfully. These chocolate chip banana muffins from Veganosity are so hearty and perfectly portable!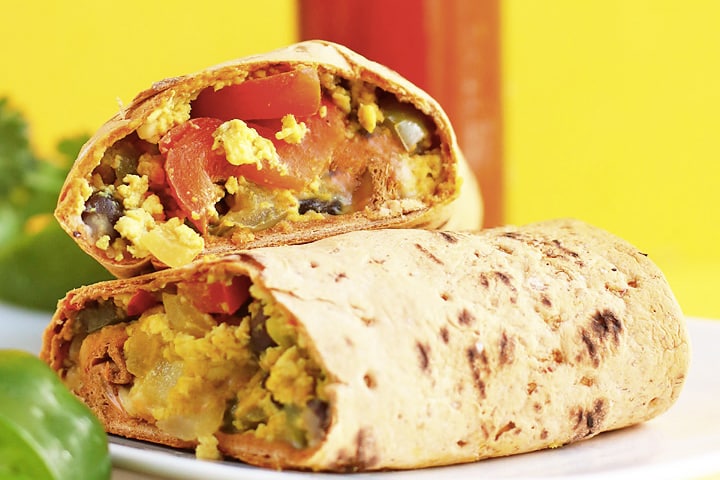 Vegan Southwestern Breakfast Burritos // Chilies, peppers, and black beans give these breakfast burritos from My Darling Vegan a delicious southwestern kick!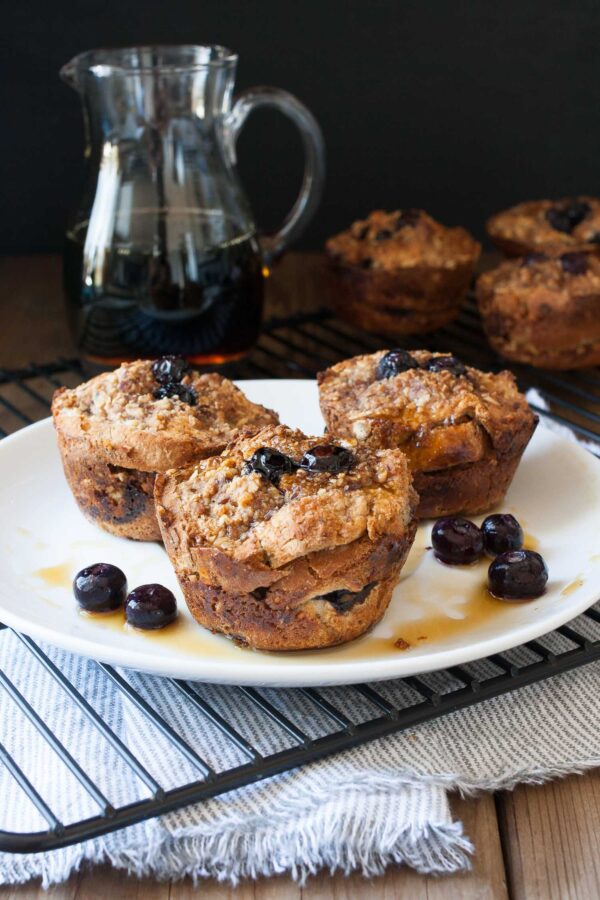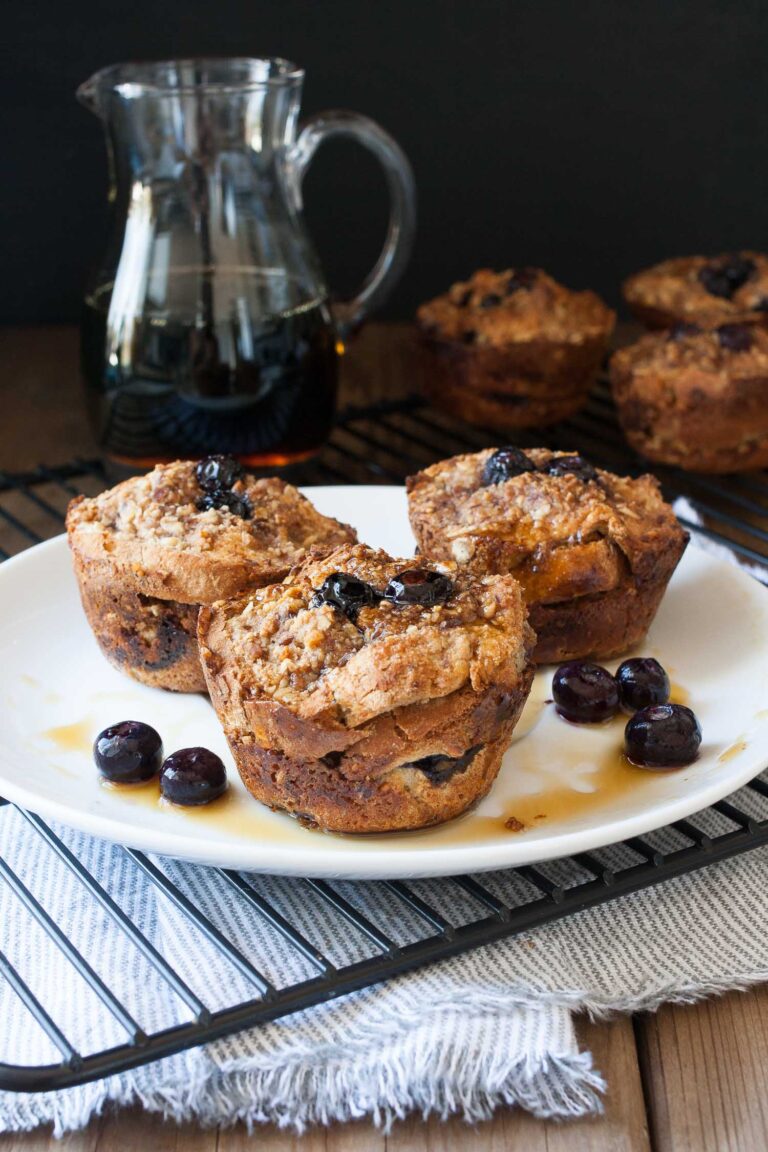 Vegan Blueberry French Toast Breakfast Muffins // Portable french toast?! Yes please! Veggies Don't Bite combines two delicious breakfasts to make a hearty, freezable morning treat.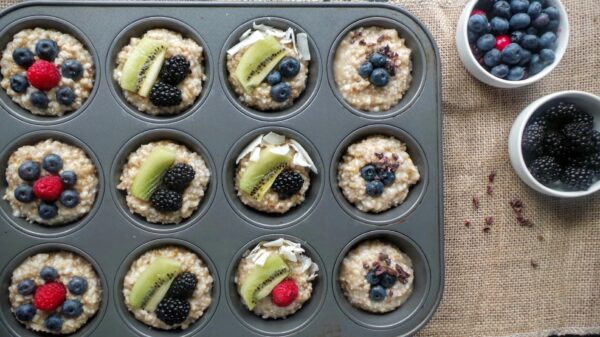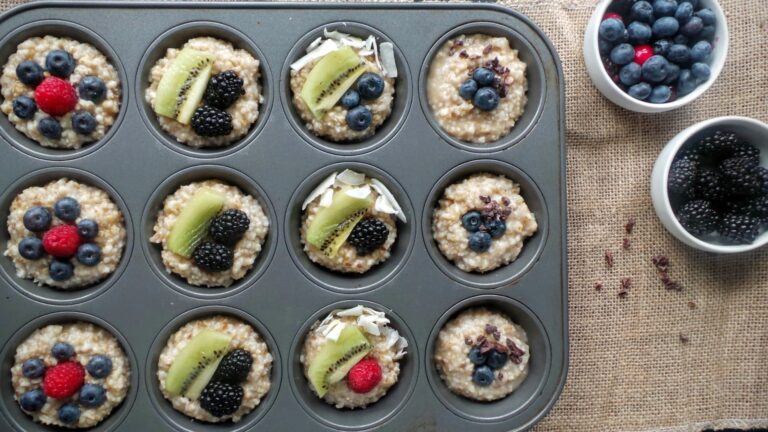 Freezer Steel Cut Oats // Not much beats a warm bowl of oats on a cozy morning and Allergylicious makes it even easier to enjoy with these freezer steel-cut oats.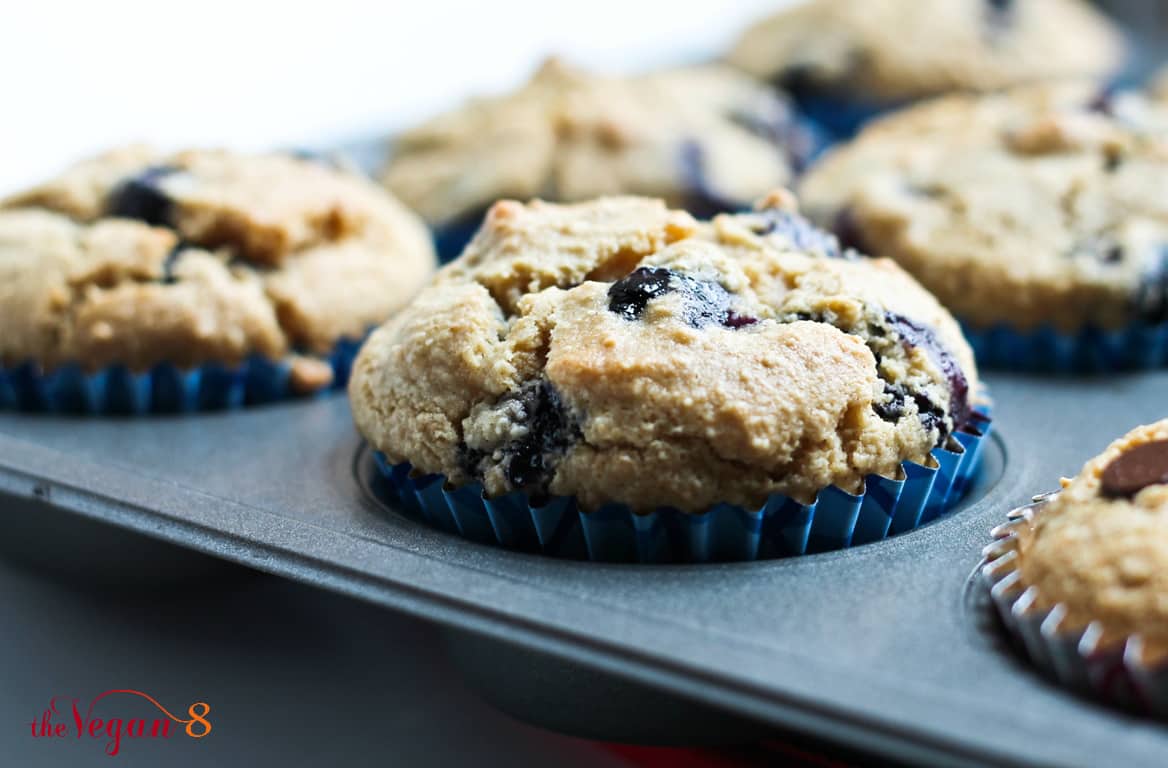 Blueberry Vanilla Muffins // Less than 8 ingredients needed for these perfectly fluffy & healthy blueberry vanilla muffins from The Vegan 8!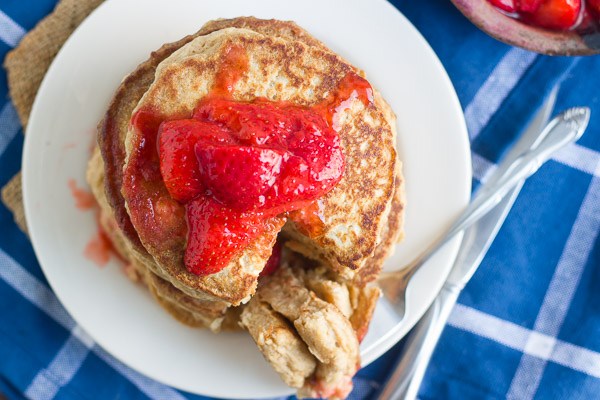 Quinoa Pancakes with Strawberry Compote // Knowing these fluffy quinoa pancakes with juicy strawberry compote are waiting for you is enough reason to jump out of bed in the morning!