Our vegan meal plans are 5-day menus that serve a family of 4 — or less if you don't mind leftovers! This week's plan is gluten-free too! Click on each of the meal links below to get printable recipes, then print the meal plan and shopping list at the bottom of this post.
Here's this week's vegan meal plan:
Monday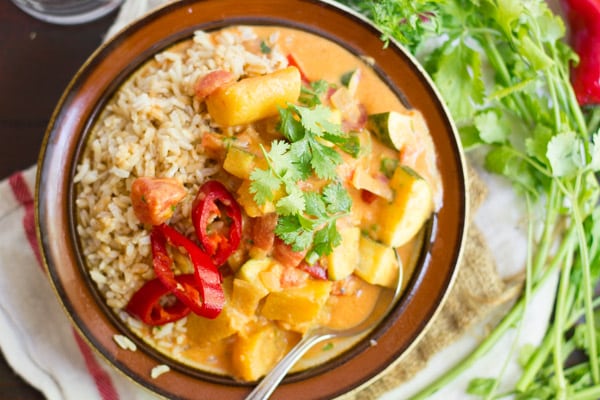 Vegetable & Plantain Moqueca // Ripe plantains and veggies are simmered in a coconut milk base to make this Brazilian-inspired vegan stew.
Tuesday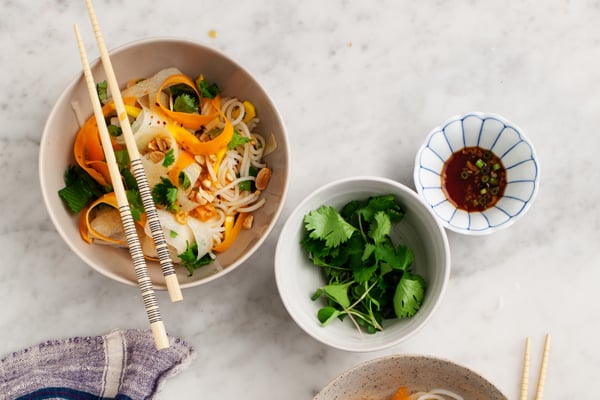 Mango Daikon Glass Noodle Salad // This refreshing noodle salad is perfect for dinner on warm spring evenings.
Wednesday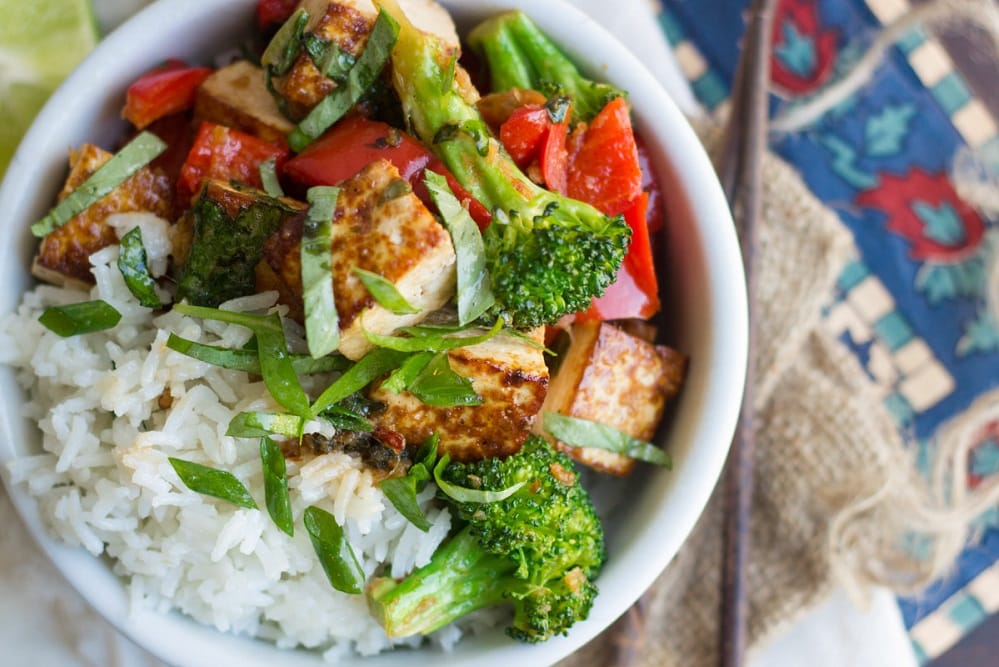 Thai Basil Tofu Stir-Fry // This easy Thai-inspired stir-fry is almost as easy to throw together as ordering takeout.
Thursday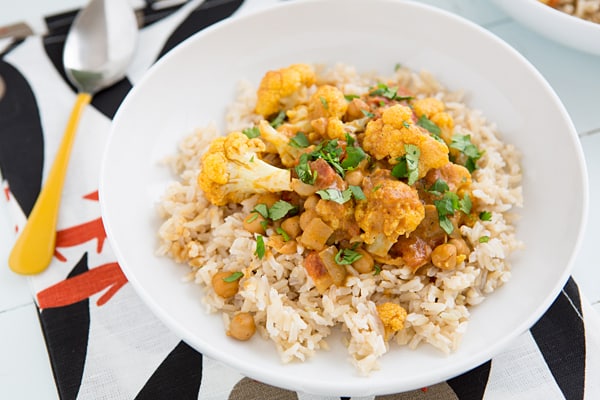 Cauliflower and Chickpea Coconut Curry // This easy Indian-inspired curry is loaded with flavor and can be on the table in 40 minutes.
Friday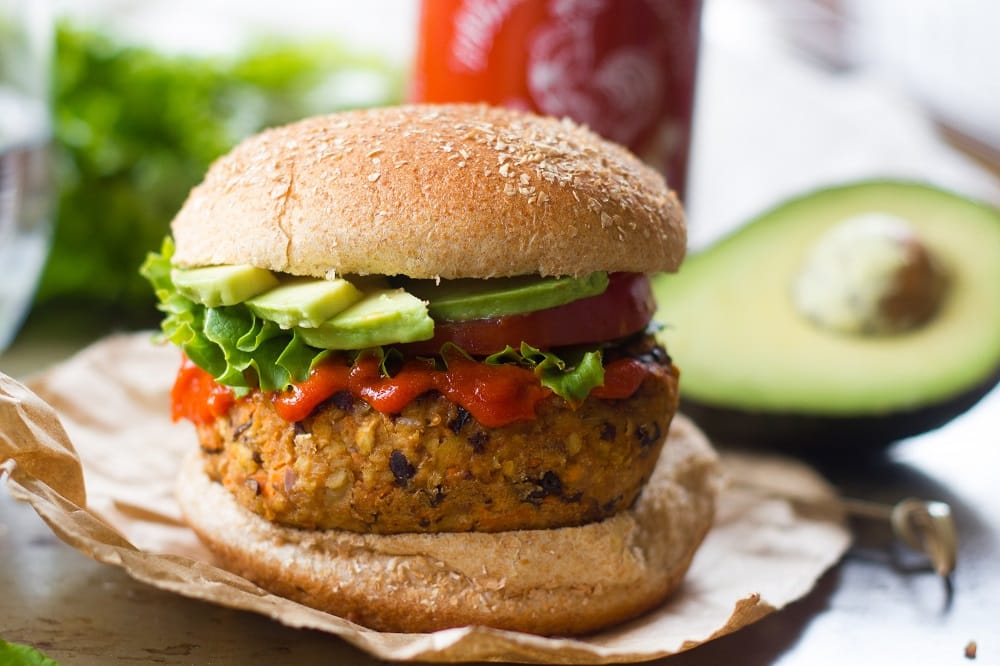 Maple Sriracha Tempeh Burgers // Tempeh adds protein, texture, and staying power to these flavorful veggie burgers.
Printable Meal Plan & Shopping List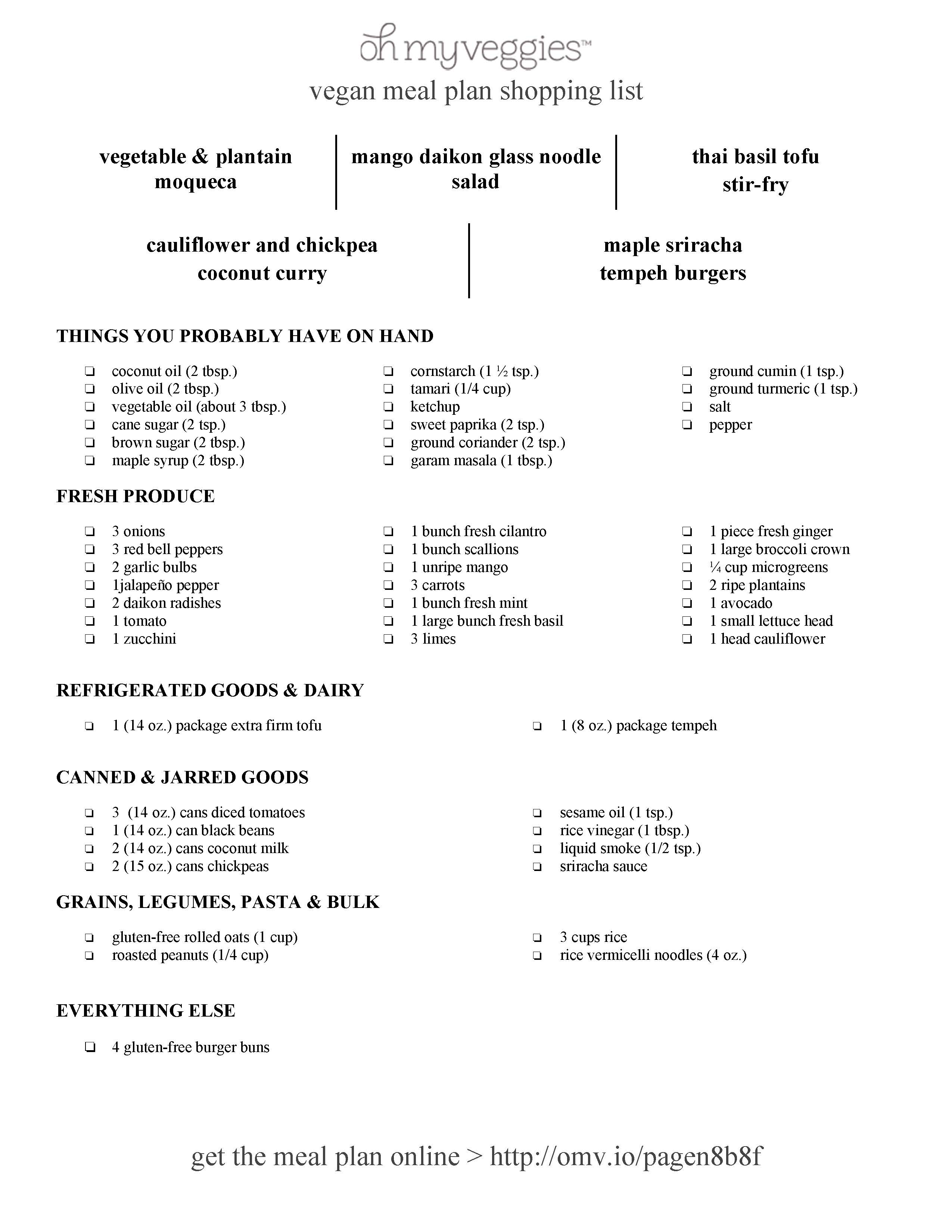 Tips for This Week's Vegan Meal Plan
Some marinated tofu would be a great addition to Tuesday's noodle salad if you're looking for some more protein and staying power. Add it to the list if you'd like.
Friday's burgers call for ¾ cup of black beans, so you'll have a cup leftover if you buy a 14 ounce can. If you don't have another use for them, seal them up tight and freeze them for later. Or throw them into a smoothie over the weekend.
Monday, Wednesday, and Thursday's meals are all served with rice. Save time by cooking it all up on Monday and serving the leftovers on Wednesday and Thursday.
There are lots of fresh herbs on the list this week, and you'll be using them throughout the week. Make sure to pick out very fresh bunches so they last all week.
Wednesday's stir-fry calls for chili paste, since sriracha sauce is already on the list you can use that instead.
If you have trouble finding microgreens for Tuesday's salad, you can substitute sprouts.
Click here for a printable version of this week's vegan plan and shopping list.
Find more dinner ideas from our Meatless Meal Plan