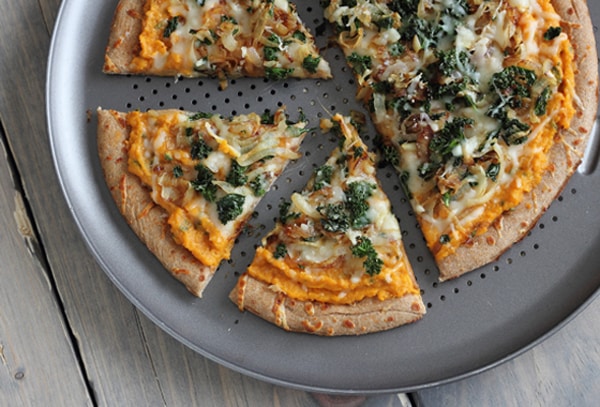 Our vegetarian meal plans are 5-day menus that serve a family of 4 — or less if you don't mind leftovers! Click on each of the meal links below to get printable recipes, then print the meal plan and shopping list at the bottom of this post.
Here's this week's vegetarian meal plan:
Monday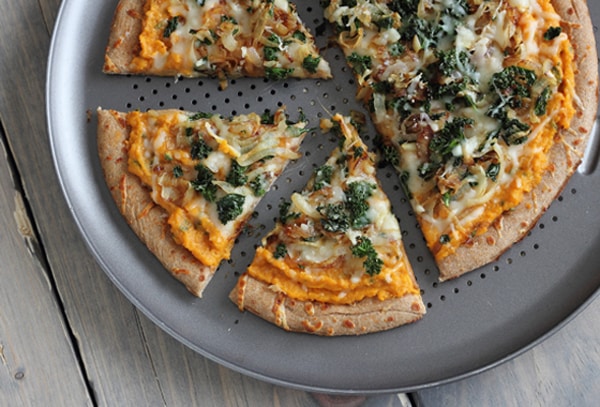 Sweet Potato Pizza with Kale and Caramelized Onions // With a base of creamy mashed sweet potatoes, tender kale, savory caramelized onions, and fontina cheese, this easy pizza makes a perfect comforting fall dinner.
Tuesday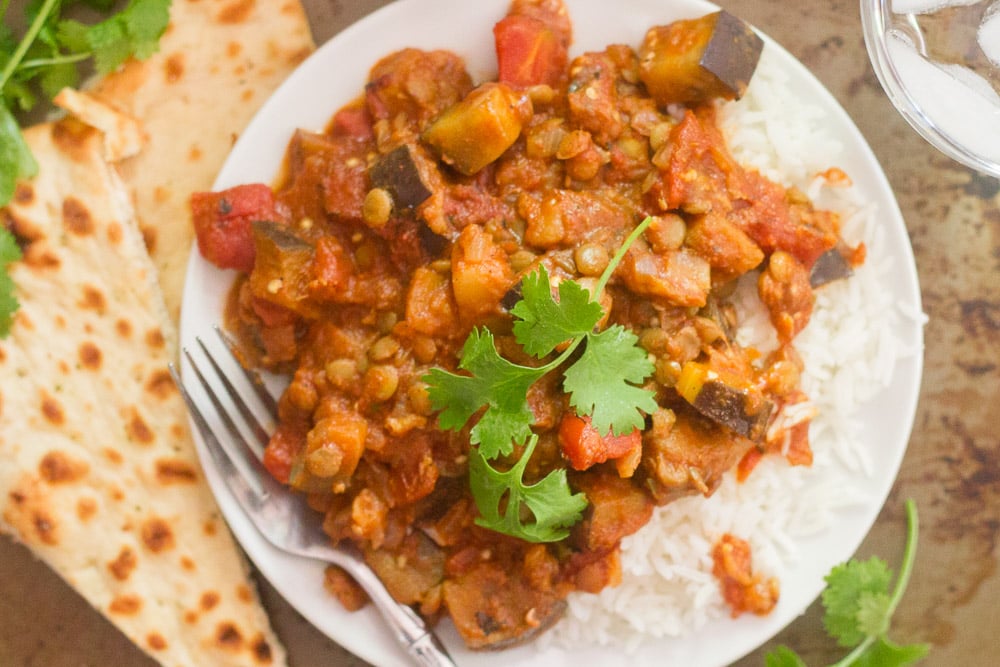 Indian-Inspired Lentil & Eggplant Curry // This cozy curry cooks up easily in one pot, and is packed with spicy flavor.
Wednesday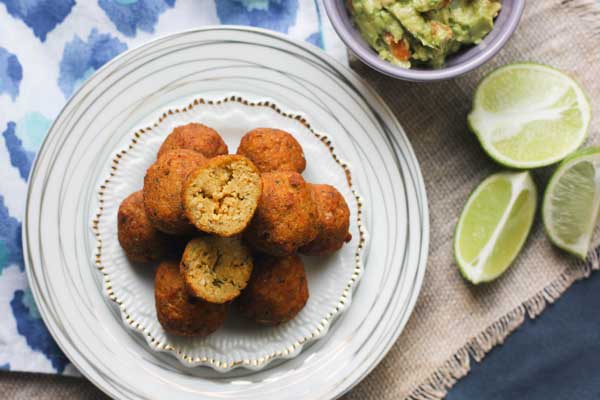 Sweet Potato and Millet Falafel // Serve this creative falafel over a salad or stuffed in pitas for a delicious meal.
Thursday
Slow Cooker White Bean Soup with Tempeh Bacon // This veganized spin on bean with bacon soup cooks up super easy in the slow cooker.
Friday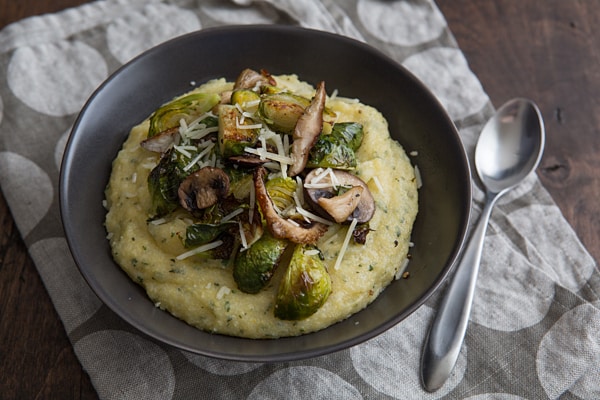 Sage Polenta Bowls with Brussels Sprouts and Wild Mushrooms // These cozy bowls are the perfect savory meal to wrap up the week on.
Printable Meal Plan & Shopping List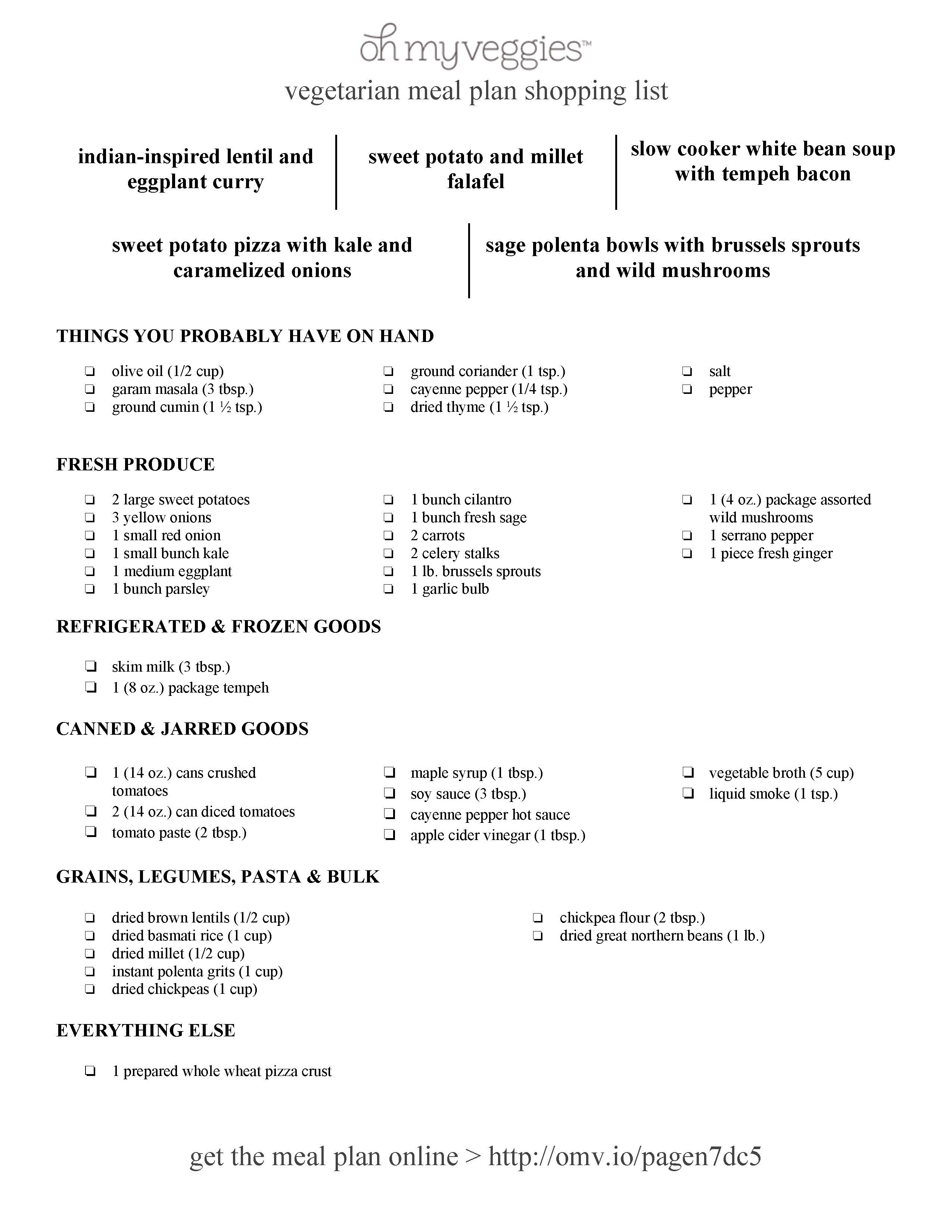 Tips for This Week's Vegetarian Meal Plan
Put an extra sweet potato in the oven when you make Monday's pizza, so it will be ready to go for Wednesday's falafel when you go to make it.
The chickpeas for Wednesday's falafel and the beans for Thursday's soup need to be soaked overnight, so remember to get them a day ahead.
If you don't want to buy a whole package of chickpea flour, you can make your own. Just place some dried chickpeas into a food processor and process to a powder.
Since Wednesday's falafel is the only recipe that calls for grapeseed oil, we left it off the list. Substitute any high heat oil you've got on hand.
Wednesday's falafel can be served a variety of ways, including over salad, stuffed into pita bread, and topped with hummus or tahini. Add your favorite accompaniments to the list.
Click here for a printable version of this week's vegetarian plan and shopping list.
Find more dinner ideas from our Meatless Meal Plan archives.