Our weekly meatless meal plans are 5-day menus that serve a family of 4 — or less if you don't mind leftovers! Click on each of the meal links below to get printable recipes, then print the meal plan and shopping list at the bottom of this post.
Here's this week's meatless meal plan:
Monday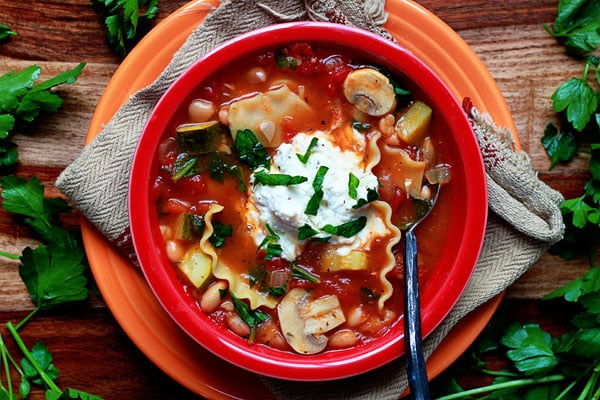 Vegetable Lasagna Soup // A meal-worthy soup with cannellini beans, veggies, and lots of cheese.
Tuesday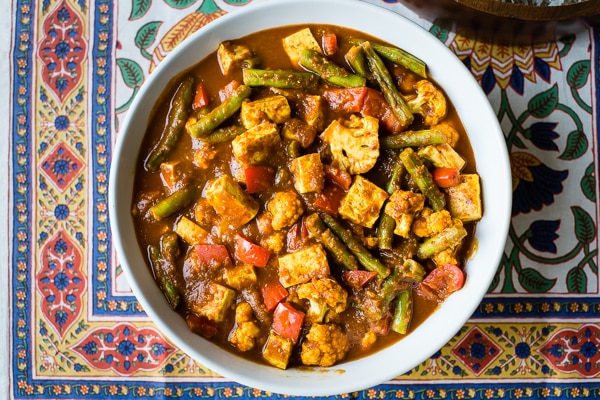 Tofu Vindaloo // Tofu and vegetables cooked in an aromatic (and spicy!) sauce.
Wednesday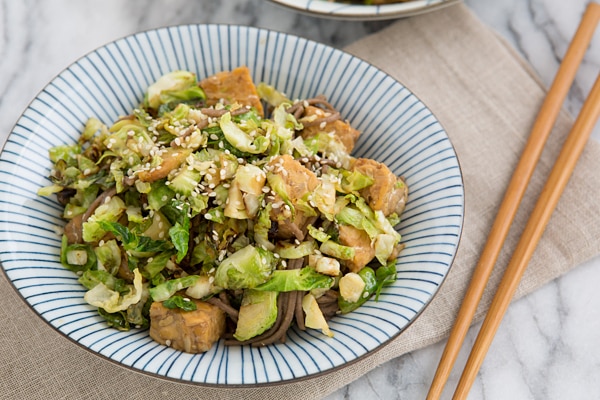 Brussels Sprouts, Tempeh & Soba Noodle Skillet // Brussels sprouts and tempeh get stir fried, then tossed with soba noodles.
Thursday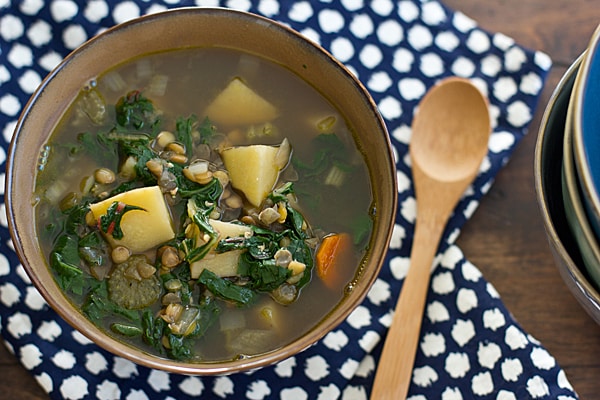 Chard, Lentil & Potato Slow Cooker Soup // Leftovers of this hearty soup can be frozen for later.
Friday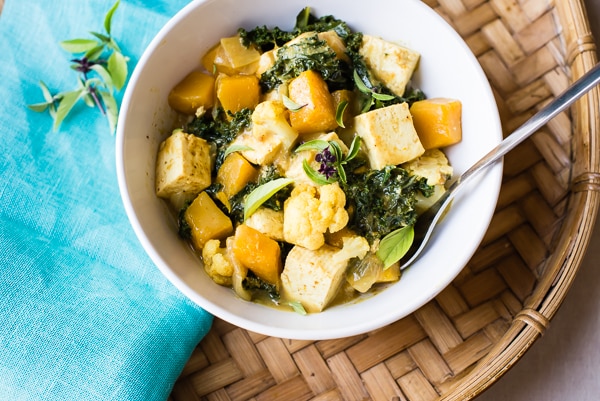 Thai Kabocha Squash Curry // With winter squash, kale and cauliflower, this curry is perfect for fall.
Tips For This Week's Plan
Buy one large cauliflower and use it for both the vindaloo and the curry
Can't find vegetarian yellow curry paste? Substitute red curry paste instead.
The curry calls for optional coconut or palm sugar. If you don't have these on hand, but still want to add a touch of sweetness to your curry, use brown sugar.
If you can't find kabocha squash, butternut squash can be used in the curry.
The curry also calls for Thai basil leaves. Because most supermarkets don't sell them, we just put regular basil leaves on the shopping list.
Sesame seeds are an optional addition to the soba skillet—add them to the list if you like.
To make things easier, we put rice on the shopping list for both the curry and the vindaloo. Quinoa or other whole grains, or naan, can be used instead.
Printable Meal Plan & Shopping List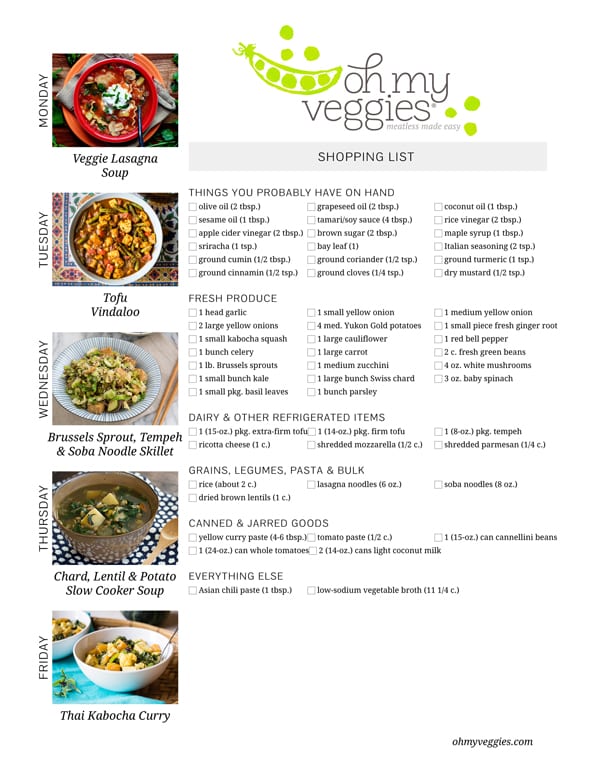 Click here for a printable version of this week's meatless meal plan and shopping list.
Find more dinner ideas from our Meatless Meal Plan archives.