Our vegan meal plans are 5-day menus that serve a family of 4 — or less if you don't mind leftovers! Click on each of the meal links below to get printable recipes, then print the meal plan and shopping list at the bottom of this post.
Here's this week's vegan meal plan:
Monday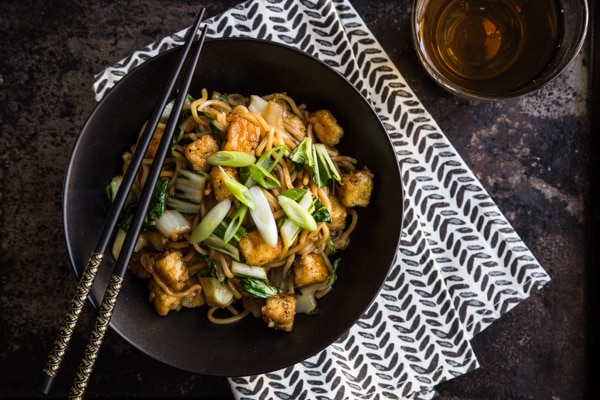 Mee Goreng with Tofu and Bok Choy // This vegan version of Indonesian mee goreng uses crispy pan-fried tofu in place of meat.
Tuesday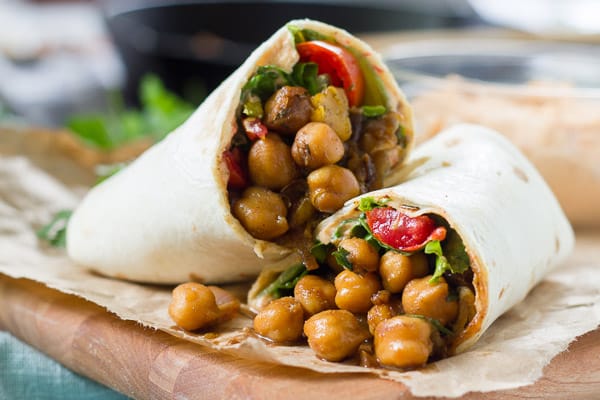 Jerk Chickpea Wraps with Habanero Aioli // These sweet and spicy Caribbean-inspired wraps are stuffed with a quick cooked mixture of chickpeas and mango chunks.
Wednesday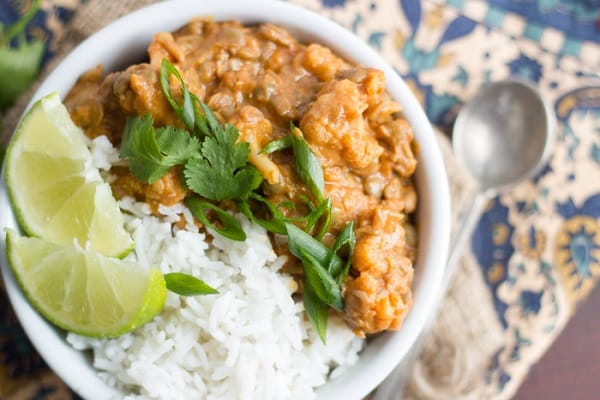 Red Curry Lentils & Cauliflower // Hearty lentils and cauliflower florets cook up fuss free in one pot to make this spicy Thai-inspired curry.
Thursday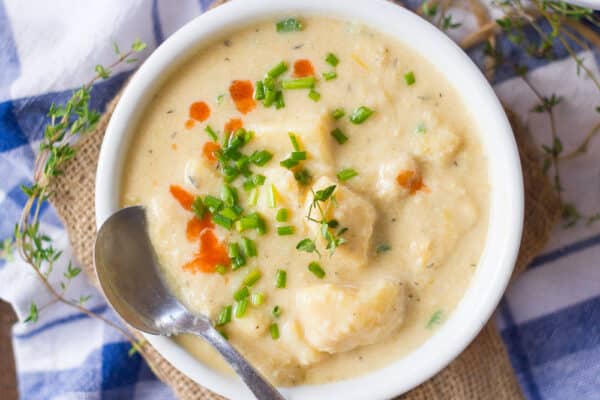 Cheesy Vegan Potato Leek Soup // This creamy dairy-free soup makes makes a perfect main dish for those last cold days of winter.
Friday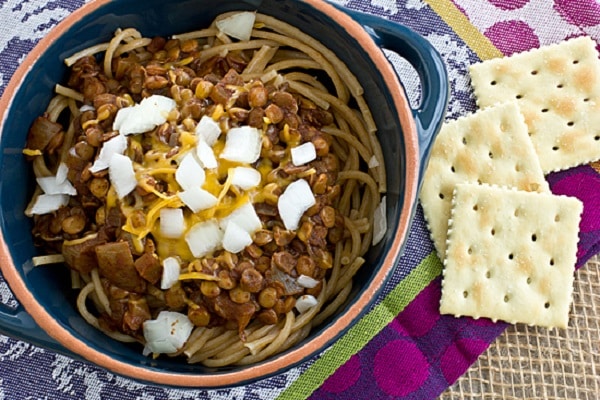 Vegan Cincinnati Chili // Lentils stand in for meat in this easy chili that gets served up over whole wheat spaghetti.
Printable Meal Plan & Shopping List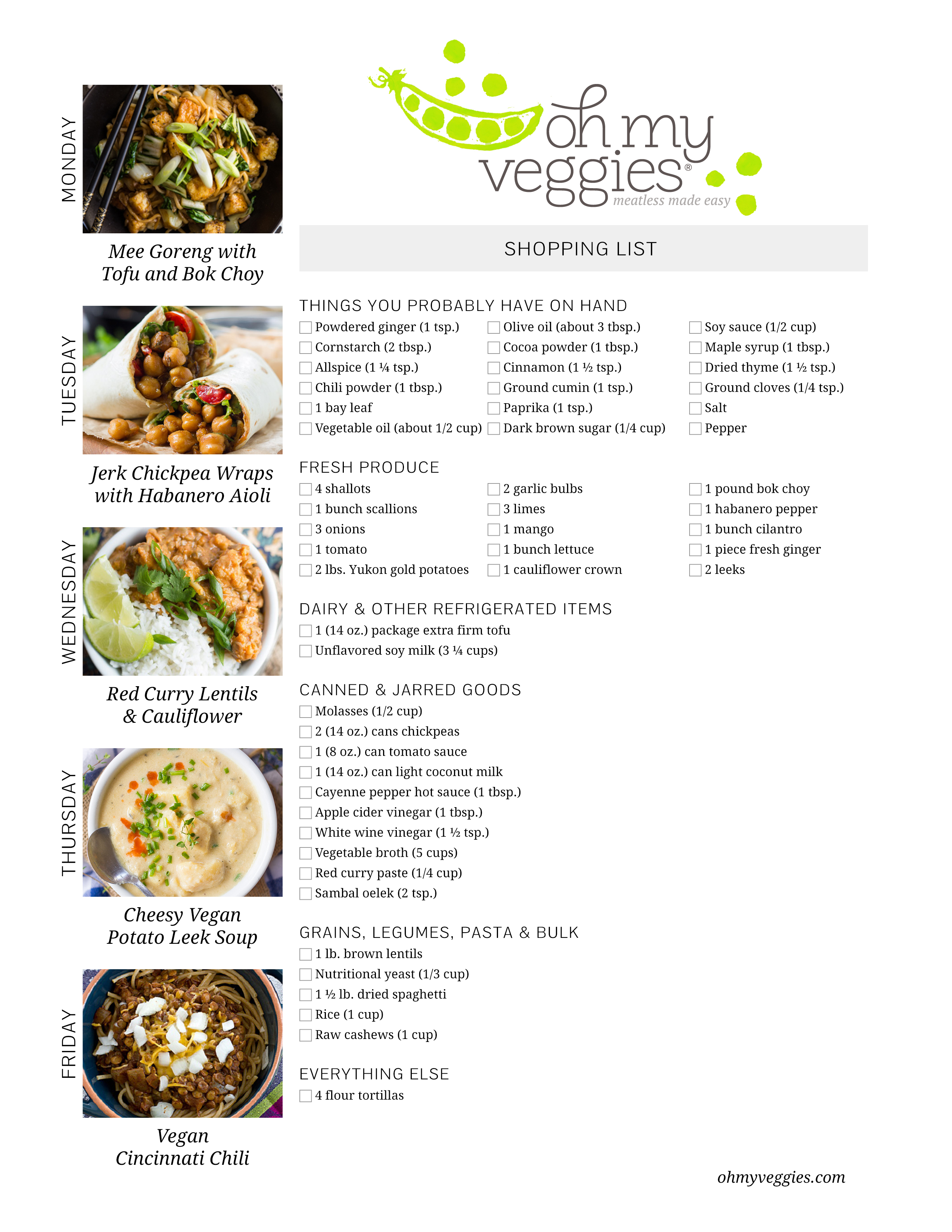 Tips for This Week's Vegan Meal Plan
A number of dishes on this week's plan are on the spicy side. If you aren't into heat, skip the sambal oelek in Monday's mee goreng, skip the habanero in Tuesday's wraps, and choose a mild variety of curry paste for Wednesday's lentils—Thai Kitchen brand is on the mild side, and it's vegan.
Don't forget to soak your cashews for Tuesday's wraps, or better yet, make the aioli a day or two ahead.
Thursday's soup is topped with chives, but you'll already be buying scallions, you can use those instead. If you prefer chives, add them to the list.
Click here for a printable version of this week's vegan meal plan and shopping list.
Find more dinner ideas from our Meatless Meal Plan archives.